Stainless Steel Filter Cartridges and Cup
Main Features of Sintered Stainless Steel Filter Cartridges
and Porous Metal Cups: 
1. High Mechanical Strength 
2. Good Rigidity 
3. Plasticity 
4. Oxidation resistance
5. Corrosion Resistance
6. No need for Additional Skeleton Support Protection
7. It can be Welded, Bonded, and Machined
8. Simple Installation and Use 
9. Easy Maintenance and Easy Clean
10. Durability, Can be Used Many Times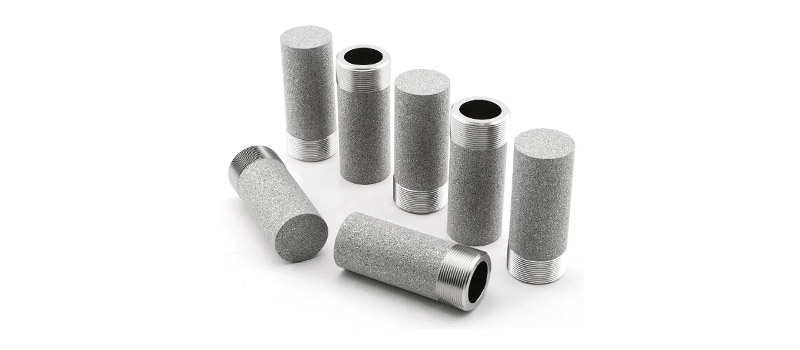 Production: 
The Stainless Steel Filter Cartridges and Porous Metal Cups Filters can be customized for various
applications and specifications.
The filter cartridge and cup can design to be different Inner and outer diameter, Height and Aperture, also can be
designed to be welded together with aluminum or stainless steel housings, So you can easy to Customized such
as Diameter, Aperture,Thickness, Alloys, and Media Grades, can be altered to meet various filtration, flow, and
chemical compatibility requirements for your product or project. 
If you take high requirements for the Stainless Steel Filter Cartridges, Then HENGKO Welcome You Even More! 
Because Our Professional Engineer Team Will Design Professional Solutions for You to meet your High
Requirements Testing and Certification. 
HENGKO has a professional technical team to provide technical support and can design customized products
on demand and with drawings and samples. Due to the many specifications and sizes, the specific prices
cannot be identified individually; So if want to know prices details above Sintered Cartridges and Cup
Filters list ; Please don't hesitate to contact our sales before placing an order.  

Application of Stainless Steel Filter Cartridges and Porous Metal Cups : 
Sintered Stainless Steel Filter Cartridges and Cups are suitable for distillation, absorption, evaporation,
filtration, and other processes in petroleum, refining, chemical, light industry, pharmaceutical, metallurgy,
machinery, ship, automobile tractor, and other industries to eliminate droplets and liquid foam entrained
in steam or gas, Flame arresting, Various filtration ,  Various flow control etc.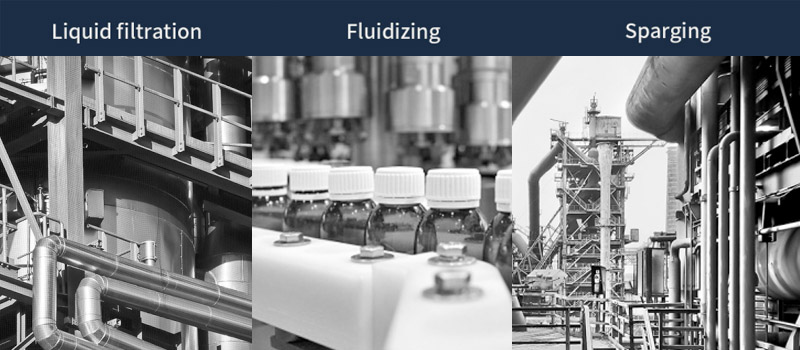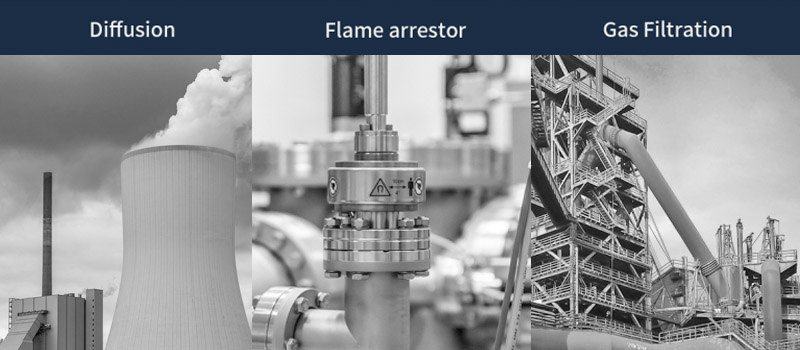 1. Liquid Filtration
2. Fluidizing
3. Sparging
4. Diffusion
5. Flame Arrestor
6. Gas Filtration
How to OEM / Customize Sintered Cartridges and Cup Filters 
When You have some Special Design Sintered Cartridges and Cup Filters for your projects and can not
find the same or similar Filter products, Welcome to contact HENGKO to work together to find the best
solution, and here is the process of OEM Porous Filter Cartridges or Cups,  Please Check it and 
Cotact us talk more details. 
HENGKO is Dedicated to Helping People Perceive, Purify and Use Matter More Effective !  Making Life
Healthier Over 20 Years.
1. Consultation and Contact HENGKO
2. Co-Development
3. Make a Contract
4. Design & Development
5. Customerappoval
6. Fabrication /Mass Production
7. Systemassembly
8. Test & Calibrate
9. Shipping & Trainning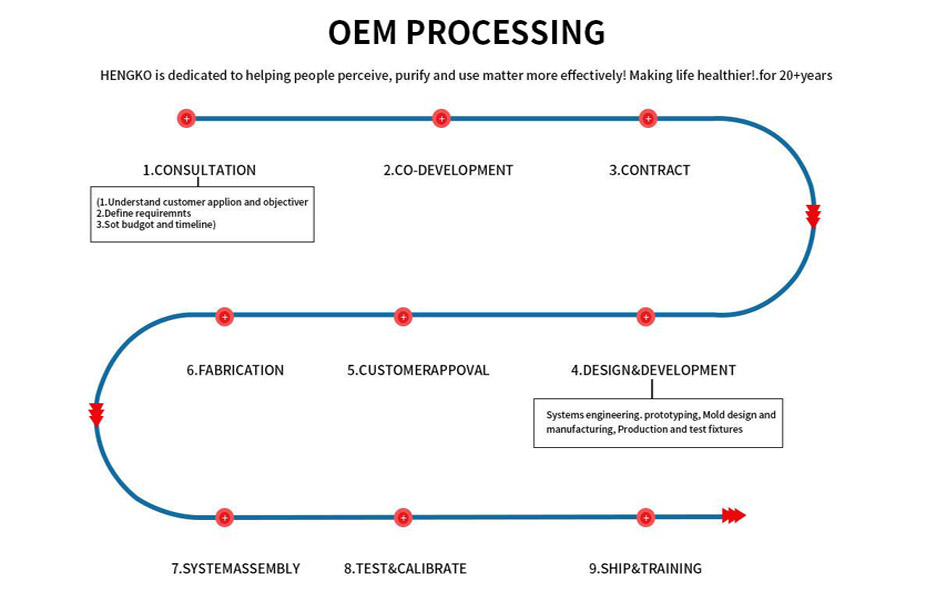 Why Work With HENGKO for Stainless Steel Filter Cartridges and Cups Filters 
HENGKO Support Various Applications on their Different requirements for Sintered Cartridges and Cup Filters 
with customizable and innovative designs as clients requirements
Our Stainless Steel Filter Cartridges and Cups  have a long-standing history of being commonly used in superior
industrial filtration, dampening, sparging, sensor protection, pressure regulation and many more applications. 
✔ PM Industry-Renowned Manufacturer of Stainless Steel Filter Cartridges over 20-years
✔ Unique Customized Designs as Different size, Melt, Layers and Shapes
✔ High Quality CE Standard, Stable shape, Meticulous Work 
✔ Service from Engineering up to Aftermarket Support, Fast Solution 
✔ Expertise in Various Applications in Chemical, Food, and Beverage Industries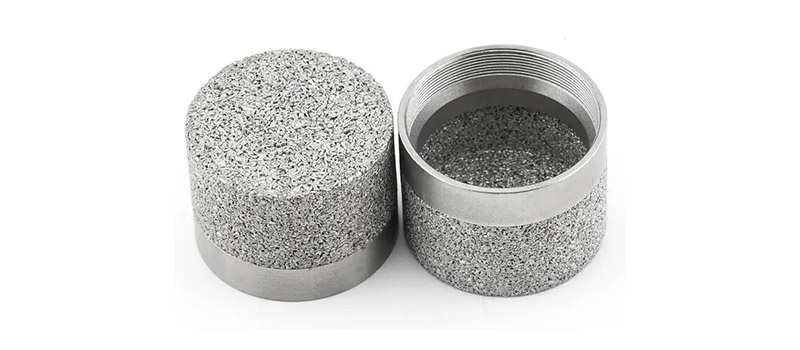 HENGKO, One of Experienced Enterprises that provides sophisticated Stainless Steel Filter Cartridges
and Cups enterprises.
We have professional technical teams that focused on developing and manufacturing high requirement
sintered stainless steel element and porous materials . There are high-tech enterprises, Key Laboratory
and academy in university at home and abroad in HENGKO.

Still Have Questions and Like to Know More Details For the Sintered Bronze Filter, Please feel Free To Contact Us Now. 
Also You Can Send Us Email Directly As Follow :  ka@hengko.com
We Will Send Back With 24-Hours, Thanks for Your Patient !  
Send your message to us:
Write your message here and send it to us