200 Degree HT403 High Temperature and Humidity Transmitter 4~20mA High precision humidity transmitter for Severe industrial applications
Product Detail
Product Tags
HT403 is designed for harsh industrial applications as and temperature and humidity transmitter, the transmitter uses Swiss imported humidity measurement components, with an accurate measurement, adapt to a wide range of temperature, has strong resistance to chemical pollution, stable work, long service life, and other characteristics. Temperature and humidity two-way 4-20mA current signal output. (4-20mA current signal with RS485 interface)
The highest can withstand 200 ℃
The humidity chip used in the HT403 has a very high temperature tolerance and can work for a long time in a high temperature environment of 200℃. The special treatment of the sensor surface allows the sensor to work continuously in chemically contaminated environments. It is the best choice for working in high temperature and harsh environment.
200 degree High temperature and humidity transmitter 4~20mA High precision humidity transmitter for Severe industrial applications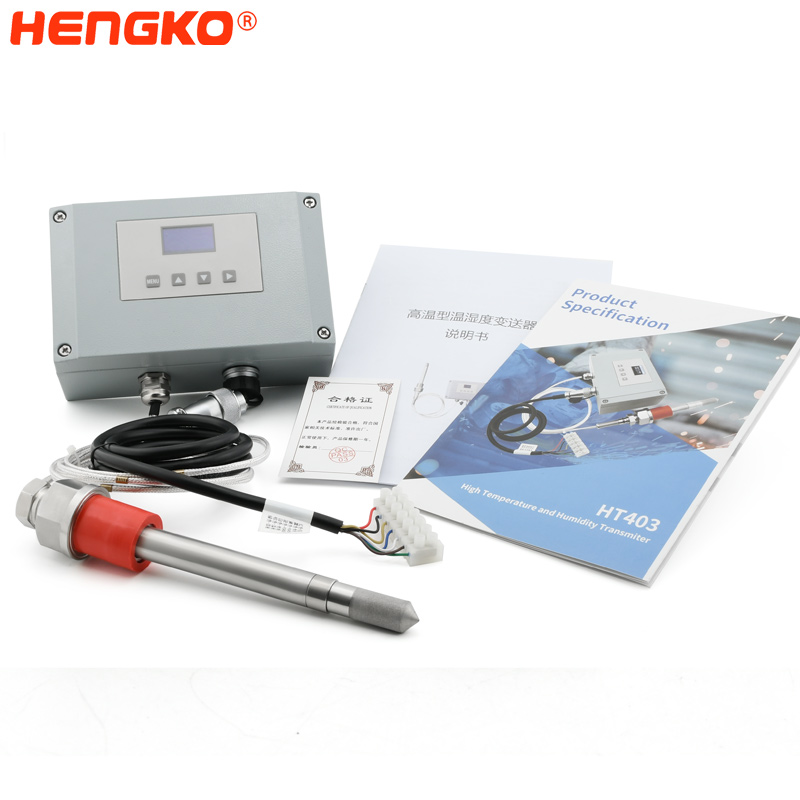 Specification
| | |
| --- | --- |
| Humidity range | 0~100%RH |
| Temperature range | -40~200℃ |
| Humidity accuracy | ±2%RH |
| Temperature accuracy | ±0.3℃ |
| Response time | ≤15s |
| Output | 4-20mA current signal with RS485 interface |
| Supply voltage | 24V DC |
*

0~100%RH full range measuring
*

It can be calibrated in the field
*

Temperature, humidity, dew point, mixture ratio, absolute humidity and other 4-20mA output for choice
*

 Precision measuring - with Switzerland original measuring chip, has excellent accuracy of measuring.
*

Widely measuring range - the measuring range of temperature is -40~200℃
*

Chemical contamination resistance - excellent chemical contamination ability and can be worked steady in various complex chemical contamination for a long time.
*

Digital inteface - with RS485 digital interface with real-time communication, accuraci calibration, multi monitor, etc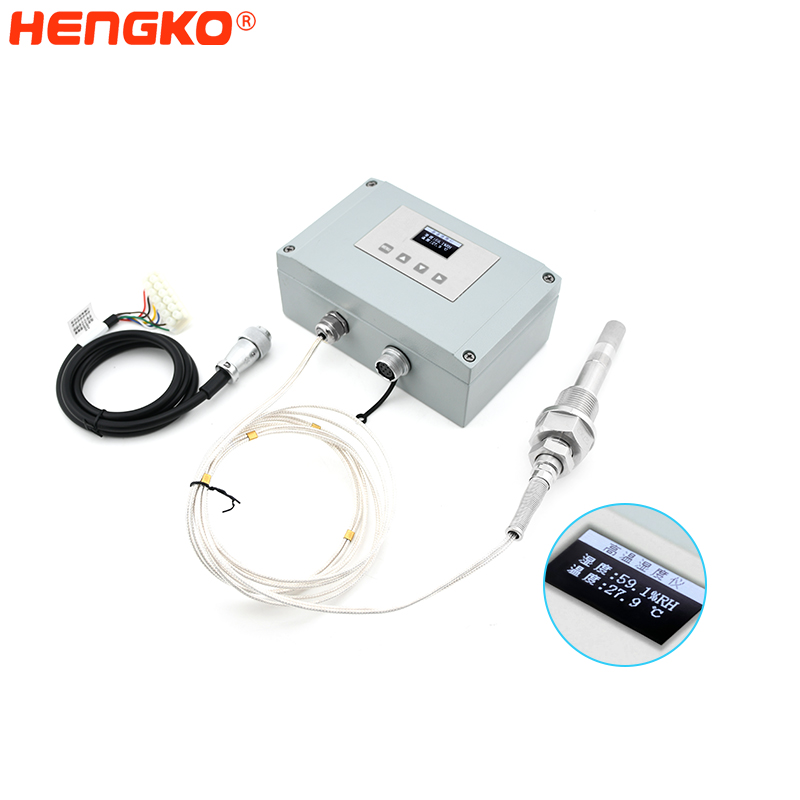 Field Calibration
The HT403 is factory calibrated for multiple points. You can also access the field calibration menu via the 485 interface and adjustment software to perform on-site multi-point calibration.
Terminal definition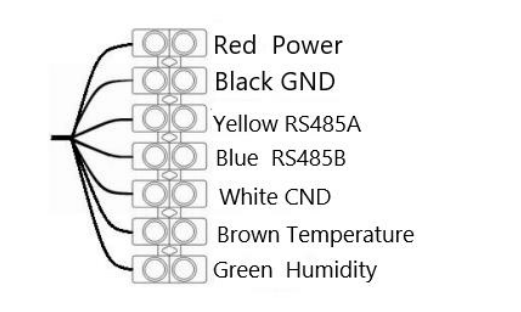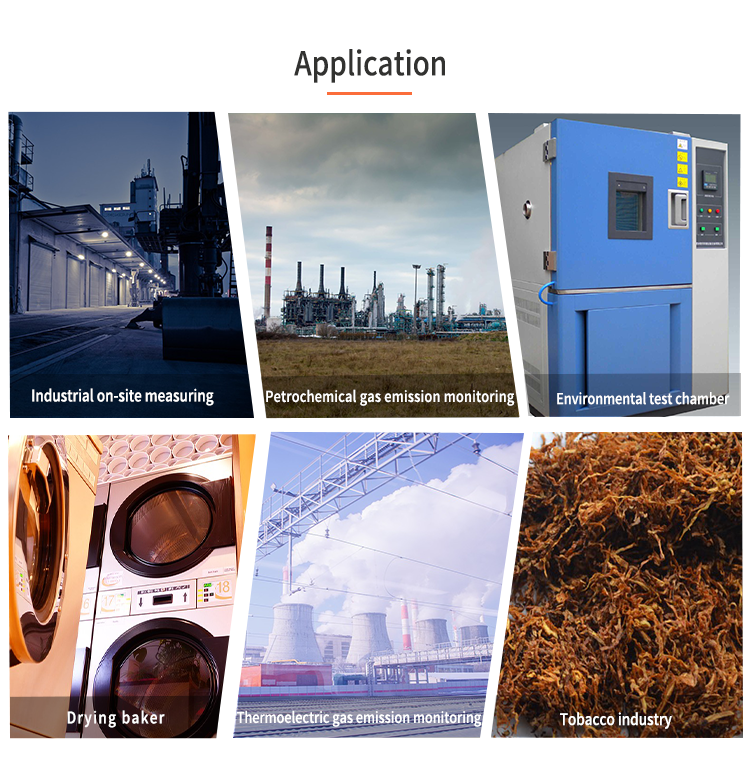 Can't find a product that meets your needs? Contact our sales staff for OEM/ODM customization services!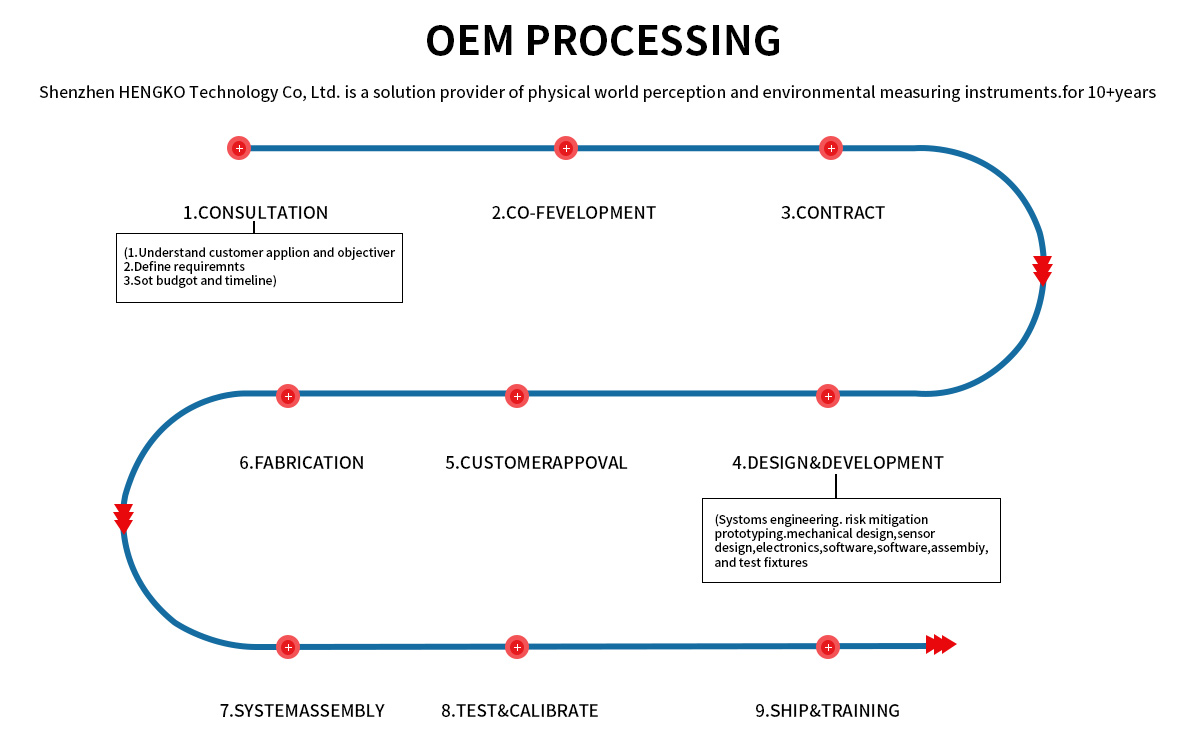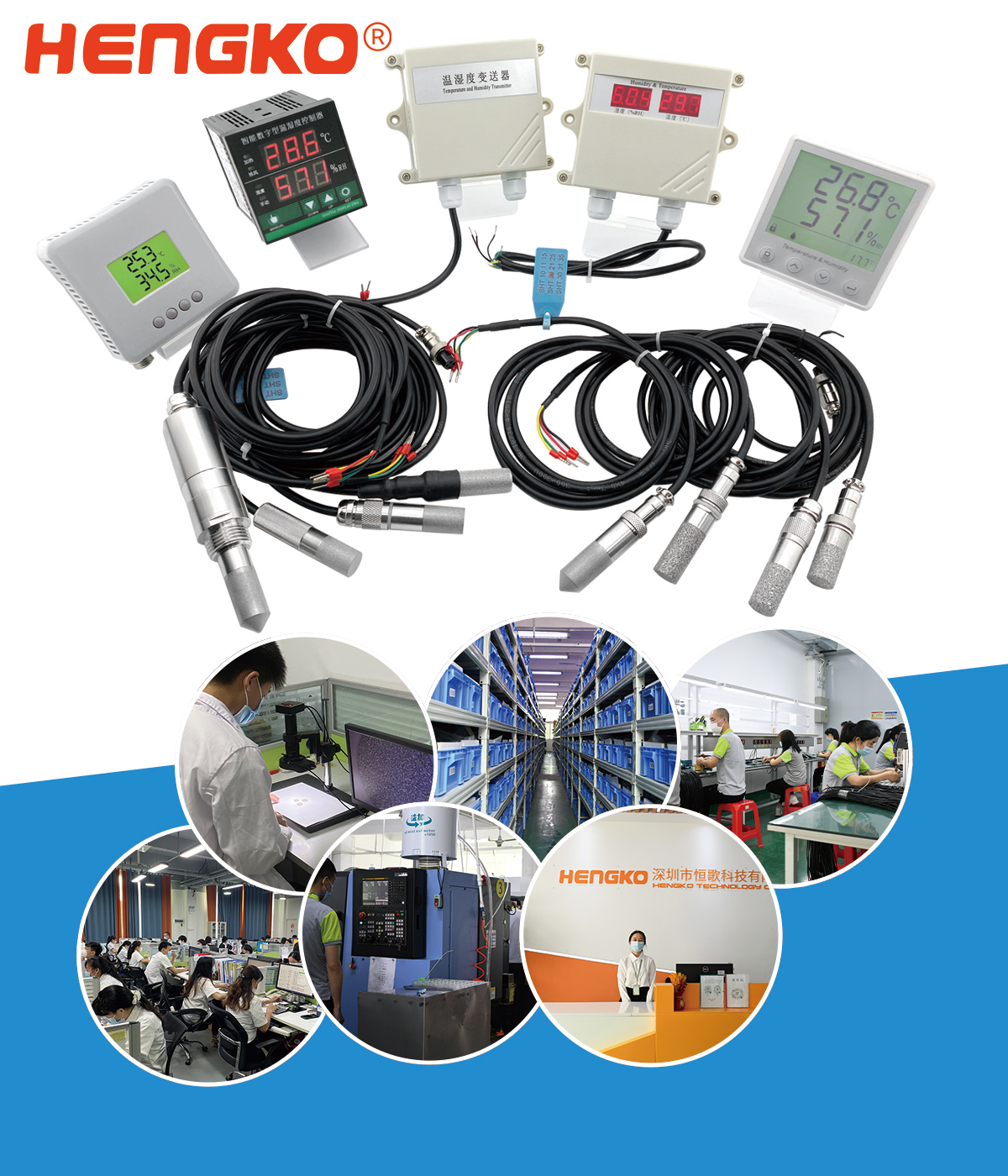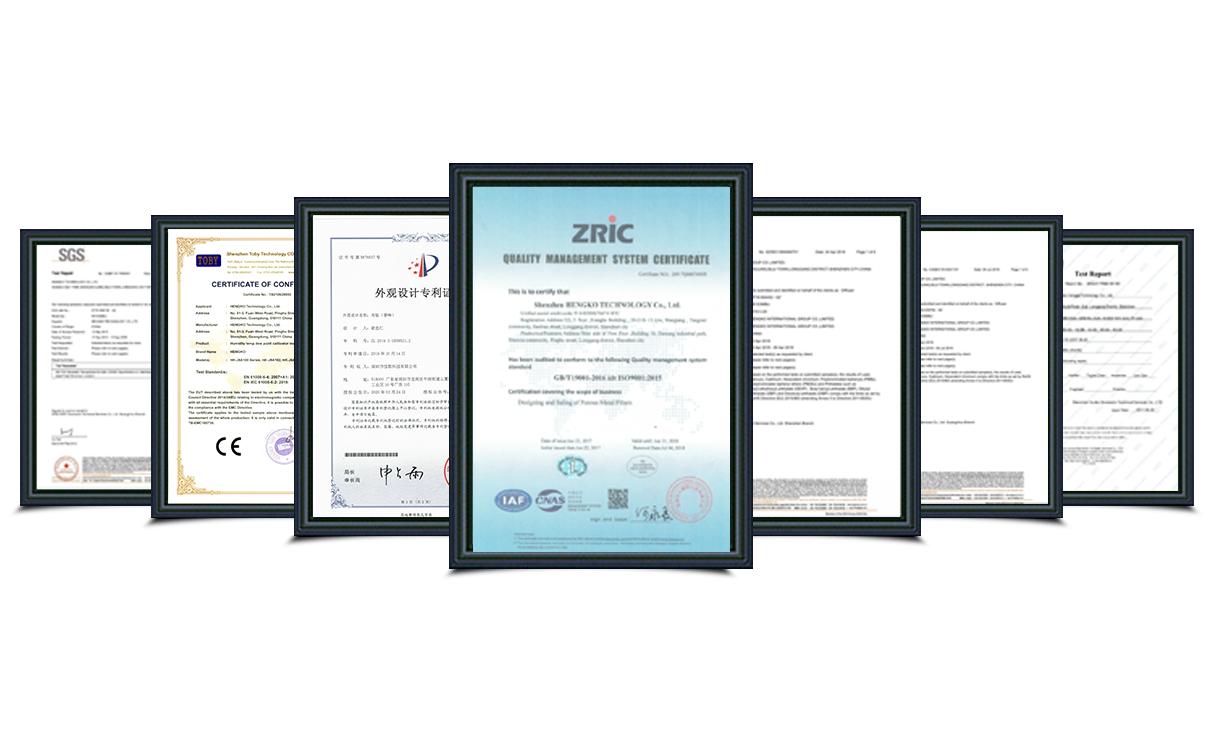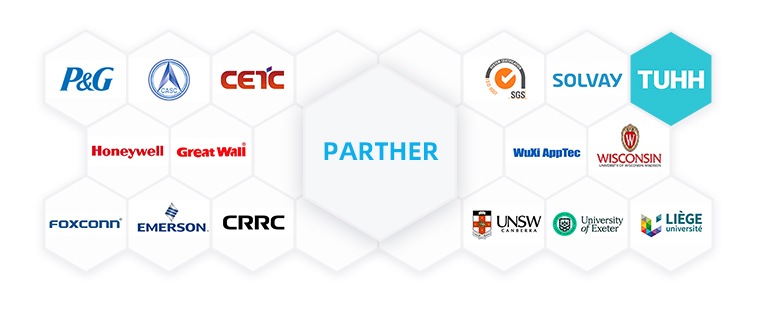 ---
Previous:
Wholesale Price China Keg Carbonation Stone - SFB04 Medical Grade 1/8" Barb Ozone diffuser stainless steel micron diffusion stone – HENGKO
Next:
Sintered Mesh - Other Corrosive & High Temperature micro porous filters liquid-solid process filters for high temperature & corrosive environments – HENGKO
---