Sintered Bronze Filter
Sintered Broze Filter Features:
1. High filtration accuracy, stable pores, and no change in pore size with pressure changes. It can effectively remove suspended solids and particles, etc., with excellent filtration accuracy and good purification effect.
2. Good air permeability and small pressure loss. The filter element is completely composed of spherical powder, with high porosity, uniform and smooth pore size, low initial resistance, easy back blowing, strong regeneration ability and long service life.
3. High mechanical strength, good rigidity, good plasticity, oxidation resistance, corrosion resistance, no need for additional skeleton support protection, simple installation and use, convenient maintenance, good assembly, and can be welded, bonded and machined.
4. Uniform pores, especially suitable for occasions requiring high uniformity such as fluid distribution and homogenization treatment.
5. Copper powder sintered products are formed at one time without cutting, the effective utilization rate of raw materials is high, and the material is saved to the greatest extent. It is especially suitable for components with large batches and complex structures.
6. Filtration accuracy: 3~90μm.
Sintered Bronze Filter Application:

Pneumatic components, medium purification and flow limitation of lubricating oil, fuel oil and hydraulic pressure system, compressed air degreasing and purification, crude oil desanding filtration, nitrogen and hydrogen (sulfur-free) filtration, pure oxygen filtration, bubble generator, gas distribution.
Why HENGKO Sintered Broze Filter  
We can meet your strict as various applications requirements, sure wtih sintered bronze filters with customizable and
innovative designs. We have applications for many filter projects, commonly used in superior industrial filtration,
dampening, sparging, sensor probe protection, pressure regulation and many more applications. 
✔  Leading manufacturer of sintered bronze filter products
✔  Customized Designs products as different size, materials, layers and shapes, Aperture 
✔  ISO9001 and CE standard Quality Control 
✔  Before and After-sales Service from Engineer Directly 
✔  Full Experience of Expertise in various Applications in Chemical, Food, and Beverage Industries 
      pneumatic silencer etc 
Application of Porous Bronze Filter Products 
1. Fluid Separation: lubrication of fuels, Fluidization of fine powdery cement ect
2. Exhaust Silencers: Pneumatic Exhaust Mufflers, Breather Vents, Speed Control Mufflers
3. Chemical Application: Water Purifying, Chemical Products Manufacturing
4. Industrial Application: Pneumatic Cylinder Parts, Geared Motors & Gearboxes Parts etc
5. Transportation Industry:  Spare Parts Used in Railway, Automotive, Boat and Marine Sectors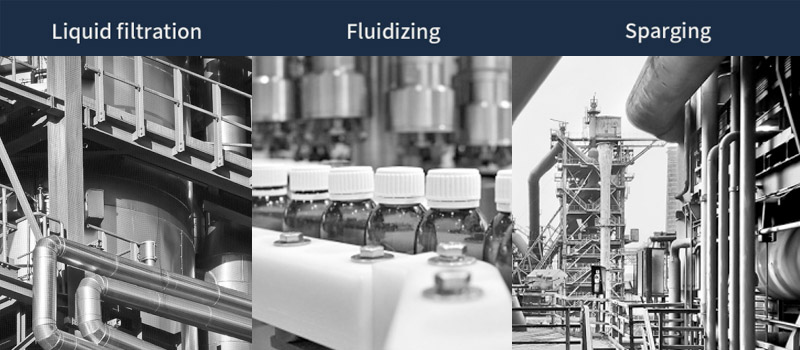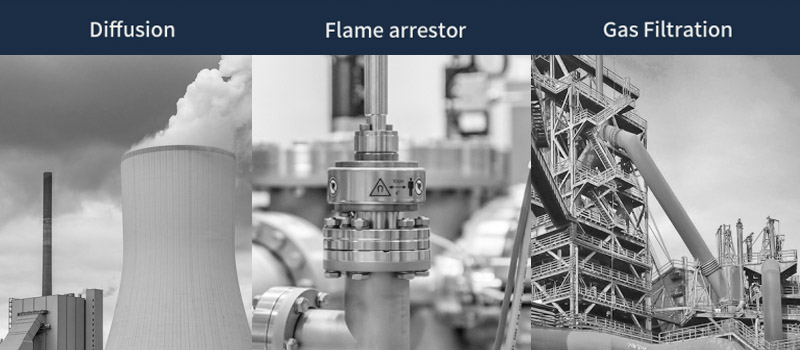 Egineered Solutions    
In the Past Years, HENGKO has help many super complex filtration and flow control problems and
find best solution for many kinds of Chemical and Lab Device and Projects all over the world, so you
can find our sintered metal products becoming more and more varieties. We have a professional team
solving complex engineering tailored to your application. 
Welcome to Share Your Project and Work with HENGKO,  We Will Supply Best Professional Sintered
Brass Filter Solution For Your Projects.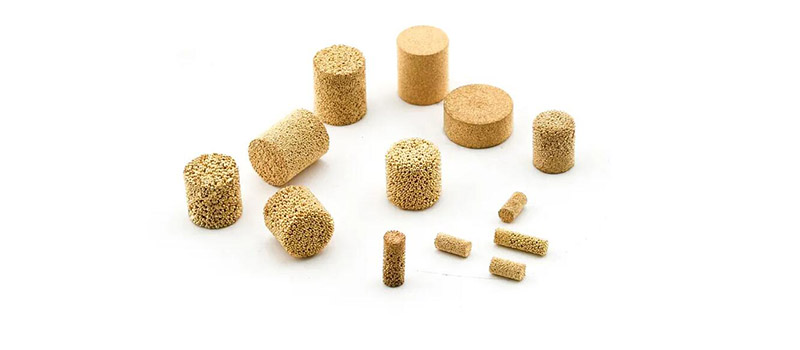 How to OEM / Customize Sintered Bronze Filter 
When Your Project have some Special Requirements and Need to High-Class Sintered Bronze Filters can Reach, 
But You can not find the same or similar Filter products, Welcome to contact HengKo to work together to find the
best solution, and here is the process of OEM Sintered Bronze Filters, 
Please Check it  OEM Process List as below : 
1. Consultation and Contact HENGKO
2. Co-Development 
3. Make a Contract 
4. Design & Development 
5. Customerappoval 
6. Fabrication /Mass Production 
7. Systemassembly 
8. Test & Calibrate 
9. Shipping & Trainning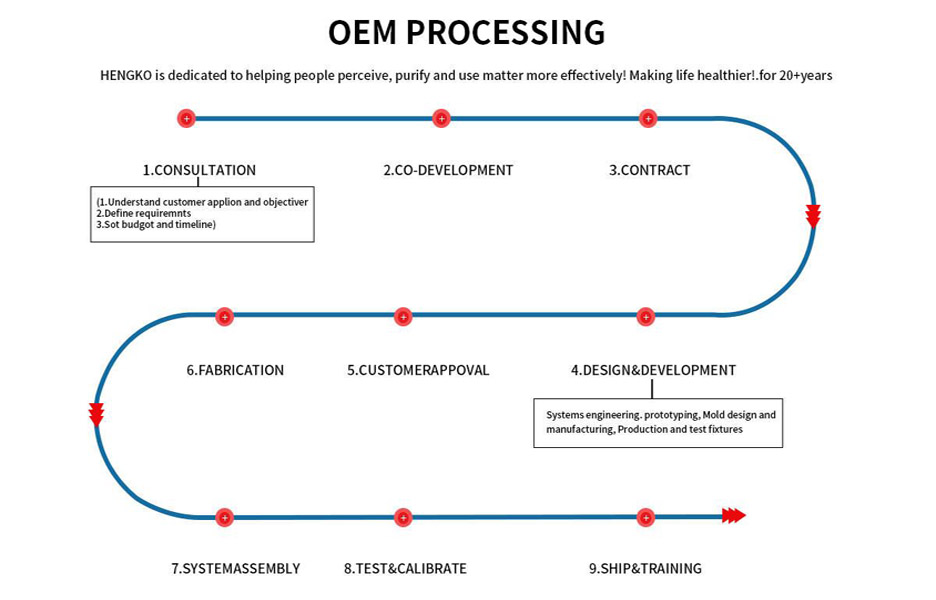 HENGKO is Dedicated to Helping People Perceive, Purify and Use Matter More Effective !  Making Life Healthier ! 
We have work with many lab and university in china and all over the world, like Columbia university,  KFUPM,
University of California, LINCOLN University of Lincoln etc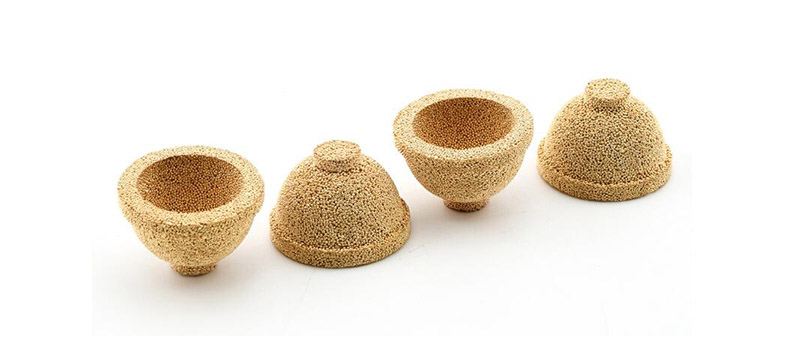 Main Features and Advantage of Sintered Bronze Filters  
 HENGKO foucs on sintered porous melt filter over 20 years and we consists quality first, so we always supply high 
qualtiy sintered brass filter, main have sintered bronze discs, and sintered bronze tubes, sintered bronze plate filters 
All have reliable performance for anti-corrosion, high temperature,  and high precision application. 
1. Uniform Porosity: Micron Rating of 1-120um with 99.9% Filtration Efficiency
2. High Strength: Minimum Thickness of 1 mm, to be 100mm max. : Higher mechanical Strength and Lower Pressure Drop
3. High Heat Tolerance : No Any Deforming or Degrading Even under 200℃
4. Chemical Resistance: Can Filter in Corrosive Fluids, a Variety of Gases, and Fuels
5. Easy Welding: Resistance Welding, Tin Welding, and Arch welding
6. Easy Machining: Easy Machining like Turning, Milling, Drilling 
7. Long Life and Easy Clean :  Sintered bronze filter structure is very stable, Easy to clean and can be used repeatedly
Please Send us inquiry about your detail requirements for the porous bronze filter, like Aperture, Size, Apperance Design ect. 

Note: HENGKO packs sintered metal filters in each paper box to prevent damage or scratches.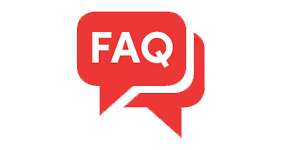 Full FAQ Guide of Sintered Brass Filters and Application 
What is Sintered Bronze Filter ?
Sintered bronze filter, also known as sintered brass filter, sintered copper filter, bronze sintered filter, is a filtration device
with high temperature resistance, pressure resistance and stable permeation characteristics. It is made of numerous
spherical bronze particles sintered by powder metallurgy.
The tightly controlled sintering process enables HENGKO sintered brass filters to produce uniform pore sizes and
distributions ranging from 0.1 to 100 microns. As a result, HENGKO sintered brass filters provide excellent air permeability
and high porosity.
How to Clean Sintered Bronze Filter ?
1. Conventional Cleaning:
Use high pressure water flush HENGKO bronze sintered filter from inside, then use high pressure air flush it in the same way.
Repeat this 3-4 times, then you can get the sintered bronze filter just like new buy.  
2. Ultrasonic Cleaning:
This way is Simple and Effective, First put HENGKO sintered brasss filter in an ultrasonic cleaner, then just waiting and take it out
after about half an hour. 
3. Solution Cleaning:
Take the HENGKO sintered brass filter dip in the cleaning liquid, and the Liquid will react chemically with inside contaminants,
also just check and waiting about one hour, to check if the sintered bronze filter is clean, this way will help you efficiently
removeparticles. 
What is the Most Commonly Used Micron Copper Filter Element ?
50 micron bronze filter is the popular pore size filter, clients main used to
separate oil particles from pcv/ccv air using 50 micron bronze filter. if you
also have project need to use the 50 micron filtration filters, you can
check the details for the link 50 micron.
How Do You Manufacture Sintered Bronze Filter ?
To Manufacture Sintered Bronze Filter Almost is the same as the sintered stainless steel filter,
you can check What Is Sintered Metal Filter
What are the Features of Sintered Bronze Filter ? 
The Main Features of the Sintered Bronze Filter is almost the same as 
the stainless steel filters, have many advatege ;
1.  Strong structure , not easy to broke,
2.. Easy to clean and can repeated use.
3.  Cost is better than stainless steel filters.
Then you also need to know some disadvantage :
1. Lifespan will be shorter than other metal filters.
2. Can not bear high pressure and high temperature, also Easy to react chemically
with other liquids and gases, so we advice to confirm if your liquid or gas is good 
to work with bronze.
Is It Easy to Clean Sintered Bronze Filter ? 
Yes, It is easy to clean, main to use backflush etc 
How to Choose Sintered Bronze Filter Element for your project ? 
1. Know what is your aim to filter for your liquid or gas, what is the pore size do you need 
to use to filter.
2. if your test gas or liquid materials is work with the bronze.
3.  what kind of design bronze filter element suit for your device
4.  what is the size of your bronze filter element
5.  How much pressure Do you apply high pressure to the filter during the filtration process?
      you can confirm with us, or if need add higher pressure, then we will advice to use stainless stell
6.  How do you plan to install the Sintered Bronze Filter for your filtration device.
What are the Advantages of Sintered Bronze Filter ?
Main advatages of the sintered bronze filters as follow :
1.  Strong structure , not easy to broke
2.. Easy to clean and can repeated use.
3.  Cost is better than stainless steel filters.
Other More Question for the sintered Bronze filters, pleasse feel free to contact us.
What is the Filtration Efficiency of Sintered Bronze Filter ?
What are the Applications of Sintered Bronze Filter ?
What are the sizes of Sintered Bronze Filter ?
Are there Limitations of the Sintered Bronze Filter ?
What are the Design Considerations for Sintered Bronze Filter ?
ls There a Difference Between Sintered Bronze Filter and Bronzing Powder Filter ?
What are the Quality Standards for Sintered Bronze Filter ?
What Makes Sintered Metal Filters Unique ?
What is the difference Sintered Stainless Steel Filter Compare to Sintered Bronze Filter ?
What are the Benefits of Sintered Bronze Cartridge Filters ?
When Should You Replace Sintered Bronze Filter ?
Normally, after use over 1-2 years, the bronze filter will change the color to be something black, Don't be
afraid, it's just an oxide formed from the oxidation of copper with air. 
Then You Should think to change one when the filter need to add more pressure, or the Filtering is slower
than before. 
Still Have Questions and Like to Know More Details For the Sintered Bronze Filter, Please feel Free To Contact Us Now. 
Also You Can Send Us Email Directly As Follow :  ka@hengko.com
We Will Send Back With 24-Hours, Thanks for Your Patient !  
Write your message here and send it to us