Sintered Stainless Steel Filter Disc
Main Features: 
Sintered Stainless Steel Filter Disc has high mechanical strength, good rigidity, plasticity, oxidation resistance, corrosion
resistance, no need for additional skeleton support protection, simple installation and use, easy maintenance, and exemplary
assembly. It can be sintered with 304, 316 housing, bonded, and machined.
If you have higher requirements for the filtration area and flow control data requirements, HENGKO professional engineer team
will design best solutions of sintered metal filter disc to meet your high requirements and standards projects.
Why HENGKO Sintered Filter Disc

HENGKO is a renowned porous stainless steel disc filter manufacturer that supports various applications based on your specific
requirements. Our products are designed with innovation and customization, ensuring you get the perfect product for your needs.
We are proud of our long-standing history of supplying high-quality products commonly used in superior industrial filtration,
dampening, sparger, sensor protection, pressure regulation, and many other applications. Our products are manufactured to meet
CE standards and are known for their stability and longevity.
At HENGKO, we provide comprehensive support from engineering to aftermarket services, ensuring you get the help you need
throughout the entire product lifecycle. Our team of experts has extensive experience in various chemical, food, and beverage
applications, making us the perfect partner for your filtration needs.
✔ PM Industry-renowned manufacturer of porous stainless steel disc filters
✔ Unique customized designs as different size, materials, layers and shapes
✔ High quality products strictly as CE standard, Stable shape
✔ Service from Engineering up to aftermarket support
✔ Expertise in various applications in chemical, food, and beverage industries 
Application of Stainless Steel Filter Disc : 
Powder Porous Metal Sintered Filter Disc are suitable for distillation, absorption, evaporation, filtration, and other processes
in petroleum, refining, chemical, light industry, pharmaceutical, metallurgy, machinery, ship, automobile tractor, and other
industries to eliminate droplets and liquid foam entrained in steam or gas.
1. Liquid Filtration
2. Fluidizing
3. Sparger
4. Diffusion
5. Flame Arrestor
6. Gas Filtration
With our commitment to high-quality products, expert support, and innovative designs, HENGKO is your ideal
partner for all your sintered filter disc needs.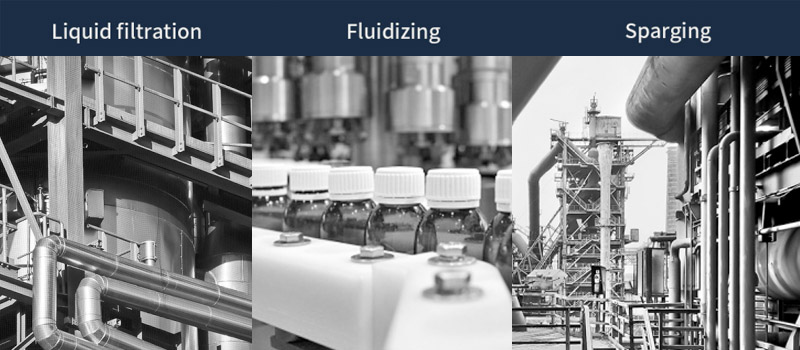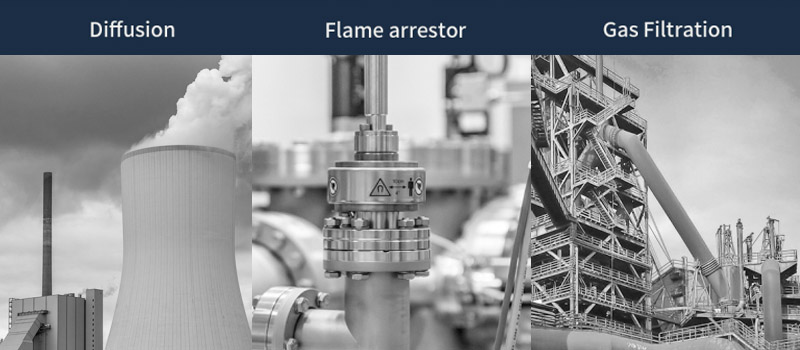 Your Sintered Filter Engineered Solutions Best Supplier
Over Past 20+ years, HENGKO has solved many extremely complex filtration and flow control requirements for
customers In a wide range of industries all over the world. We can fast solve your complex engineering tailored
application. 
Welcome to Contact us to Share Your Project and Talk with HENGKO R&D Team, We will find out a best and
professional Sintered Metal Filter Disc Solution For Your Projects within one week.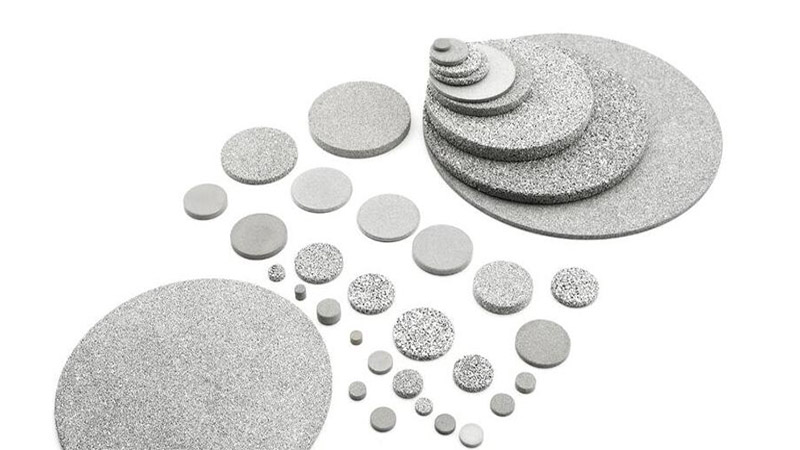 How to Customize Metal Sintered Stainless Steel Filter Disc 
When You have some special design for your projects and can not find the same or similar stainless steel filter disc
products, Welcome to contact HengKo to work together to find the best solution, and here is the process of 
OEM sintered stainless steel filter disc, 
Please Check it and Cotact us talk more details. 
HENGKO is Dedicated to Helping People Perceive, Purify and Use Matter More Effective !  Making Life Healthier Over 20 Years.
1. Consultation and Contact HENGKO
2. Co-Development
3. Make a Contract
4. Design & Development
5. Customerappoval
6. Fabrication /Mass Production
7. Systemassembly
8. Test & Calibrate
9. Shipping & Trainning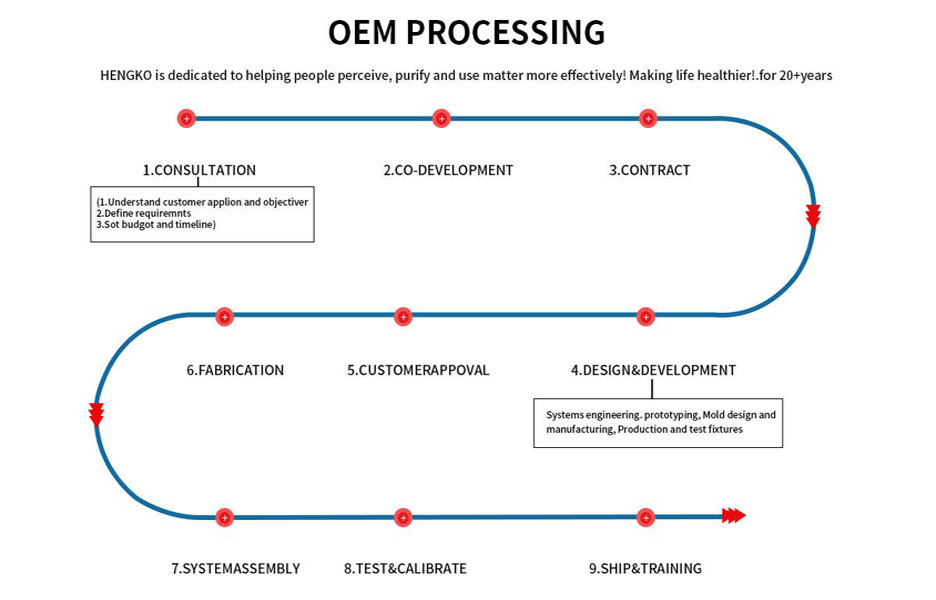 HENGKO, One of Experienced Factory that provides sophisticated sintered stainless steel filter element for many aplications. 
We have worked with thousand of labs, University and R&D of Brand Company worldwide, and Many such as follow University
Labs have be our long-term partner, You are welcome to contact us and work with HENGKO Team, You will get the solution faster.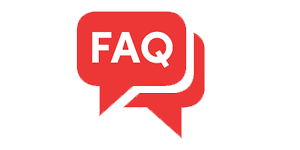 Popular FAQ about Stainless Steel Filter Disc 
1. What is Stainless Steel Filter Disc ? 
Also known as stainless steel filter discs and small mesh discs, these discs have the same pore size tiny holes that
trap very small particles.
Normal The wire mesh discs are often used in laboratories and gas-bubbling applications (sparging).
They're made of 316L stainless steel because of excellent corrosion and abrasion resistance.
Stainless steel mesh filter discs are mainly utilized for filtration in diesel engines, pressure filter, chemical fiber and
plastic extruder, textile dope filtration, mine, water, foodstuff, and other industries. Sintered metal 316l stainless
steel filter disc facilitates screening or separation of one substance from another, making it possible for you to
remove unnecessary contaminants from solid or fluid.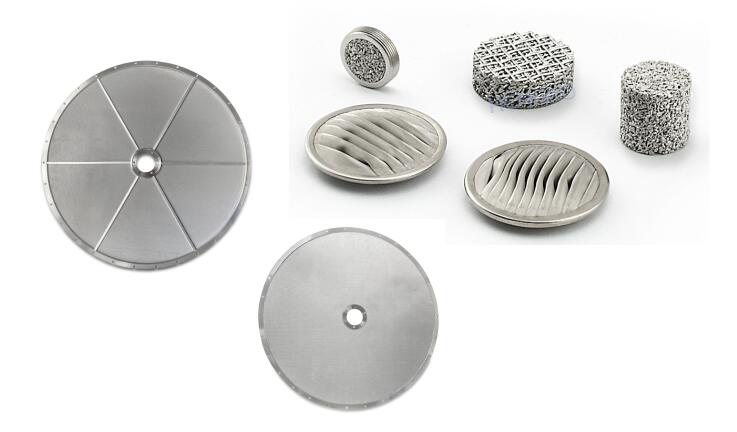 The manufacturing process of the sintered stainless steel filter disc involves three main steps.
The First step entails the selection of high-quality stainless steel wire, which is subsequently punched or weaved.
Also need to find a suitable material to wrap the edge of the wire mesh disc.
Also, choose different pore sizes of 316L stainless steel powder to put together in the middle and sintering.
Stainless steel mesh discs can design and make into different shapes, weaving techniques, filter precision, and
edge wrapping materials, among other features. So you can design this type of metal filter disc to fulfill your
needs like flow rate, filter particle size, physical space limitations, and contact liquid.
As one of professional stainless steel filter disc supplier, You are Welcome to visit our Factory to face to face
to talk more details  for your projects, we also have sign non-disclosure agreement for many filtration
project for our clients. 
2. What are the Main Features of Sintered Filter Disc? 
1. High strength and frame stability for long service life.
2. Excellent resistance to corrosion, acid, alkali, and abrasion.
3. Can use high heat resistance under temperatures ranging from -200 °C to 600 °C.
4. Various filter ratings to choose or customize and great filter precision for different applications.
5. Good dirt holding capacity.
6. Easy to clean and reusable, reducing downtime and saving cost.
7. According to various project demands, Sintered Metal Filter Disc can be shaped into round, square,
   rectangular, oval, ring, and others. Single layer or multi-layer can be chosen.
   So Reliable operation with high online time and low maintenance; Demonstrate new technology
   at a commercial scale.
3. What are Sintered Filters Used For ? 
Sintered filters have been designed and applied as a new fine filtration material for the food, beverage,
water treatment, dust removal, pharmaceutical, and polymer industries because of the excellent
performance of sintered filters, including the high mechanical strength of sintered filters and the wide
range of filtration grades.
4. How does Sinered Filter Disc Work ? 
   In brief, the production process of sintered filters consists of 2 steps
   1. Shaping
   2. Sintering
   However, before shaping and sintering, we must confirm with the customer the design, size, porosity,
   flow requirements, material, and whether or not the filter has a threaded housing for  easy installation.
    The production steps of the sintered cartridge are as follows.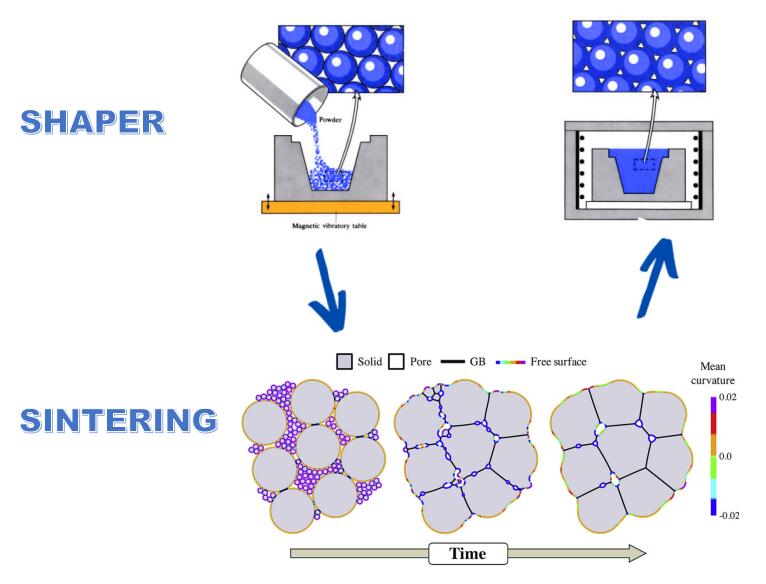 5. What Kind of Stainless Steel is main used for Filter Disc ?  
The key grades of stainless steel powder appropriate for the production of stainless steel type of
 sintered filter disc comprise:
1.) Stainless steel 316, comprised of manganese, silicon, carbon,nickel and chromium elements.
2.) Stainless steel 316L, Has a lower quantity of carbon content in comparison to stainless steel 316.
    food grades for many applications included Food and Food and medical filtration etc
3.) Stainless steel 304, Constitutes nickel and chromium metals that are non-ferrous elements.
4.) Stainless steel 304L, Has a higher quantity of carbon content in comparison to stainless steel 304.
    sure the price will be lower than 316L, 316, etc
6. How do you Clean Stainless Steel Wire Mesh Filter Disc? 
   There are several methods of cleaning stainless steel filter discs, with the choice of each method
   depending on your type and level of operation.
   Let's look at some of the common methods of how to clean metal filter discs.
    1) Blowback and Backwash Flushing
    It is one of the simplest methods of cleaning filter discs.
    For backwash flushing to work successfully, it depends on the reverse flow of fluid to dislodge
    and carry particles away from the media structure.
    The fluid used is normally filtrated or another process-compatible fluid.
     The blowback and backwashing technique relies on loose attachment of the particles on or
     within the holes of the filter mesh.
     Using gas as the pressure source instead of liquid generates much turbulence as the generated
      pressure forces the gas/liquid mixture through the filter disc mesh.
     2) Soak and Flush
    Cleaning stainless steel filter discs refer to using a detergent solution.
     In this technique, you allow the filter disc to soak adequately for the action of the detergent to
     loosen particles and flush them out of the filter media.
     In a laboratory, you can carry out this procedure in processing stainless steel filter discs or with small
     components.
     3) Circulation Flows
    In this method of cleaning the wire mesh filter disc, you need a cleaning system to help pump and
    circulate a cleaning solution across the filter mesh until it is clean.
    The circulation is usually in the opposite direction from which the filter disc mesh was soiled.
    You must filter the cleaning solution before returning it to the filter media.
    4) Ultrasonic Baths
    This technique requires special equipment that employs ultrasonic sound waves to trigger off
     particles and remove them from the filter mesh.
    You can use laboratory models of this equipment to easily clean small stainless steel filter discs,
    whereas bigger ones need big tank equipment with high power inputs.
    Ultrasonic cleaning, in conjunction with the right detergent solution, is the most efficient method of
    cleaning filter discs, particularly in the case of deeply embedded particles.
     5) Furnace Cleaning
    It is also a simple technique of cleaning metallic filter discs by volatilizing or burning biological or
    organic compounds. It is most effective for removing polymer materials.
    Furnace stainless steel filter disc cleaning is suitable for substances that leave no residual ash.
    Otherwise, you will need an additional cleaning method to remove the ash residue.
     6) Hydro Blasting
    Hydro blasting cleaning techniques usually supersede other cleaning techniques when the particles
     have grossly obstructed the holes of the filter mesh.
     You can employ this method to clean, for example, filter discs in cross-flow tubes.
     The high-pressure water jet removes the trapped particles through high-energy impaction.
     It does not go very deeply into the filter mesh; however, in most instances, the obstruction may be only
      at the filter media surface.
     It is commonly applied in plants, and usually used to clean heat exchanger tubes.
7. Which Factors should you Consider when Choosing Stainless Steel Filter Disc?
     When Selecting the right sintered metal filter disc to ensure the efficiency of your filtration system,
     therefore, you should consider the following factors when choosing a stainless steel filter disc:
         There are different filter media types, such as random metal fiber, photo-etched, and sintered
         filtration media, each with its advantages and disadvantages.
          Therefore, you must choose a stainless filter disc with the right filtration media for your applications.
Type of Stainless-Steel Used
         Stainless steel comes in various kinds, with each type having advantages that are fit for different purposes.
         Before buying one, it is crucial to ascertain the individual characteristics of the material used to make a filter disc.
         Such characteristics include pressure, temperature limits, and reactions to other compounds and conditions.
        It is the number of holes per inch of a stainless steel filter mesh.
        If the mesh number is big, it indicates numerous holes per inch of the filter disc mesh.
        It also signifies that the individual holes are small and vice versa.
        The mesh size designates the size of individual holes on the stainless steel filter disc mesh.
        It is always measured in millimeters, microns, or fractional inches.
         It is a crucial consideration when selecting a stainless steel filter disc.
         When a wire has a broad strand diameter, it signifies that it has tiny mesh holes.
In short, the larger the strand's diameter, the greater the mesh number of the sintered filter disc.
The diameter of the strand is a percentage of the overall surface area of the stainless steel filter mesh, i.e.,
 the percentage of open area. Therefore, having a greater percentage of the open area indicates
that the filter disc has a high flow.
This parameter affects the mesh openings and the percentage of the open area of the filter mesh.
You should ensure that the stainless steel filter disc is well-matched with the fluid you want to filter.
It helps avoid any reaction between the filter disc and the fluid involved since any reaction will
negatively impact the quality of the filtration process.
8. ls there Shape Limitation for Stainless Steel Wire Mesh Filter Disc?
     No, you can design as your project requires.  share your size, pore size, flow control etc and 
contact us for details.
9. What Are the Advantages of Sintered Filter Discs?
Four Main Advantages Include: 
     1.) Durability 
Sintered Stainless steel filter disc is highly durable, making it the ideal choice for your applications.
It is long-lasting since it does not react with several fluids.
It ensures you have the full potential of your stainless steel sintered mesh filter disc.
Because of longevity, it will reduce your operating costs in the long term. 
     2. ) Versatility 
Stainless steel sintered filter discs give you the freedom to use in various applications because of the
 unique chemical and physical properties of stainless steel filter discs.
These features comprise corrosion, acid and alkali resistance, operating pressure and temperature,
and compatibility with various fluids.
      3.) Efficiency
The type of metal sintered filter disc ensures efficiency in its performance.
The efficiency of sintered stainless steel filter disc guarantees that you can easily reach the desired
 level of filtration.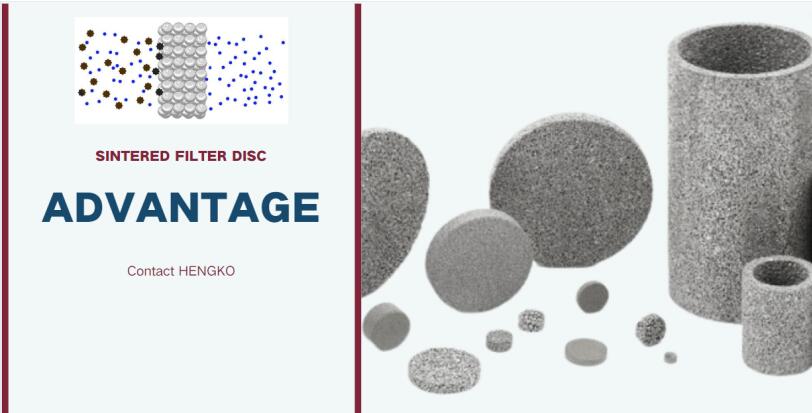 4.) Ease of Cleaning
Wire mesh sintered filter discs made of stainless steel high level of hygiene since they are easy to clean.
Using them in hygiene-sensitive applications like the food and beverage industry makes it possible.
Moreover, the silvery appearance of stainless steel boosts the aesthetic appeal of the filter disc while
ensuring the general hygiene of your operations.
Contact Us if Want to Solution Details for the Stainless Steel Filter Disc.  
Send your message to us:
Write your message here and send it to us