Stainless Steel Filter Plate
How Does Sintered Stainless Steel Filter Plate Production : 
In Short there are two steps:   
1.)  Stamping Shape and size as Your Design
 2.) High-Temperature Sintering 
The Sintered Stainless Steel Filter Plate can customize for various shape and specifications. The plate can design to
be regular rectangular, square pieces, to stamp in the module and then can also be processed into
curved pieces, sure can customize size and Aperture, also can be designed to sintering together with
aluminum or stainless steel housings, you can easy to Customized such as Customized Length, Width,
Height/ Thickness, Aperture, Alloys, and Media Grades, can be altered to meet various filtration, flow,
and chemical compatibility requirements for your product or project.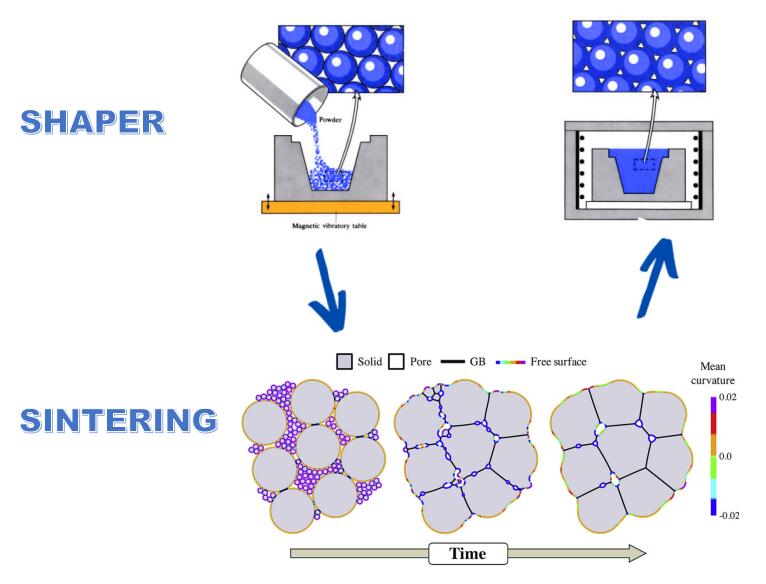 Main Features & Benefits of Sintered Filter Plate: 
Porous metal plate can be offered in different thicknesses from 2 to 100 mm. 
1.) High mechanical strength, 
    well suited for high differential pressures and flow rates
2.) Good durability against most aggressive fluids,
3.) Usable over a wide range of temperatures, 
4.) High mechanical resistance
5.) Regenerable through back flush/chemical / thermal or ultrasonic treatment.
6.) Good Rigidity
7.) Plasticity,
8.) Oxidation resistance
9.) Corrosion Resistance
10.) No need for additional skeleton support protection
11.) Simple installation and use
12.) Easy maintenance, and exemplary assembly.
13.) It can be Welded, bonded, and machined.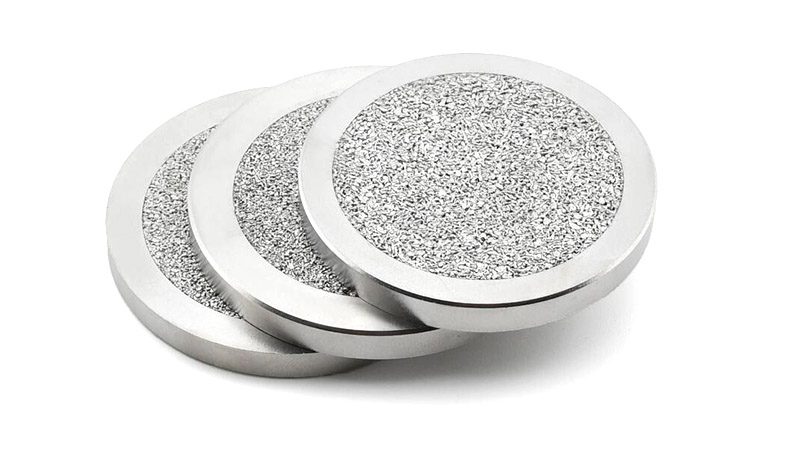 If you have high requirements for the filtration area, HENGKO professional engineer team will
design solutions for you to meet your high requirements and standards.
HENGKO has a professional technical team to provide technical support and can design customized
products on demand and with drawings and samples. Due to the many specifications and sizes,
we cannot identify the specific prices individually; the above prices are for reference only; don't hesitate
to contact customer service before placing an order.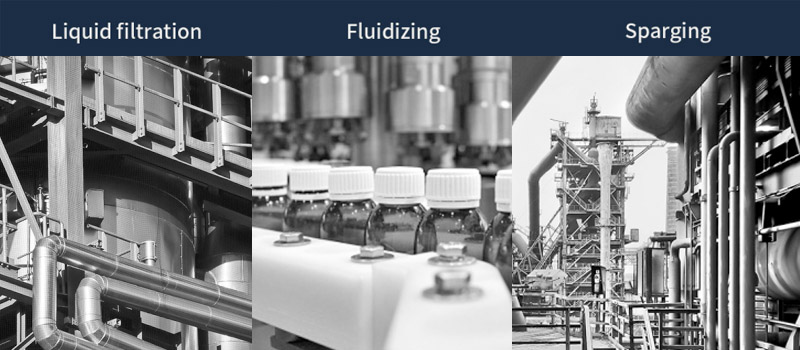 Application of Stainless Steel Plate Filter : 
Stainless Steel Filter Plate filters are suitable for distillation, absorption, evaporation, filtration, and other
processes in petroleum, refining, chemical, light industry, pharmaceutical, metallurgy, machinery, ship, automobile
Tractors and other industries eliminate droplets and liquid foam entrained in steam or gas.
1. Liquid Filtration
2. Fluidizing
3. Sparging
4. Diffusion
5. Flame Arrestor
6. Gas Filtration
Typical application: fluidized bed plate
Engineered Solutions
Over the years, HENGKO has solved extremely complex filtration and flow control problems for customers worldwide
in various industries. Solving complex engineering tailored to your application
Welcome to Share Your Project and Work with HENGKO; we Will Supply Best Professional Porous Metal Filter
Solution For Your Projects.

How to Customize Sintered Porous Metal Plate 
Welcome to contact HENGKO to work together to find the best solution for your special design or requirements
for the stainless steel filter plate or sheet.
Here is the O.E.M Porous Metal Filter Process.

Please Check it and Contact us to talk more details. 
HENGKO is Dedicated to Helping People Perceive, Purify and Use Matter More Effective! Making Life Healthier Over 20 Years.
1. Consultation and Contact HENGKO 
2. Co-Development
3. Make a Contract
4. Design & Development
5. Customerappoval
6. Fabrication /Mass Production
7. Systemassembly
8. Test & Calibrate
9. Shipping & Trainning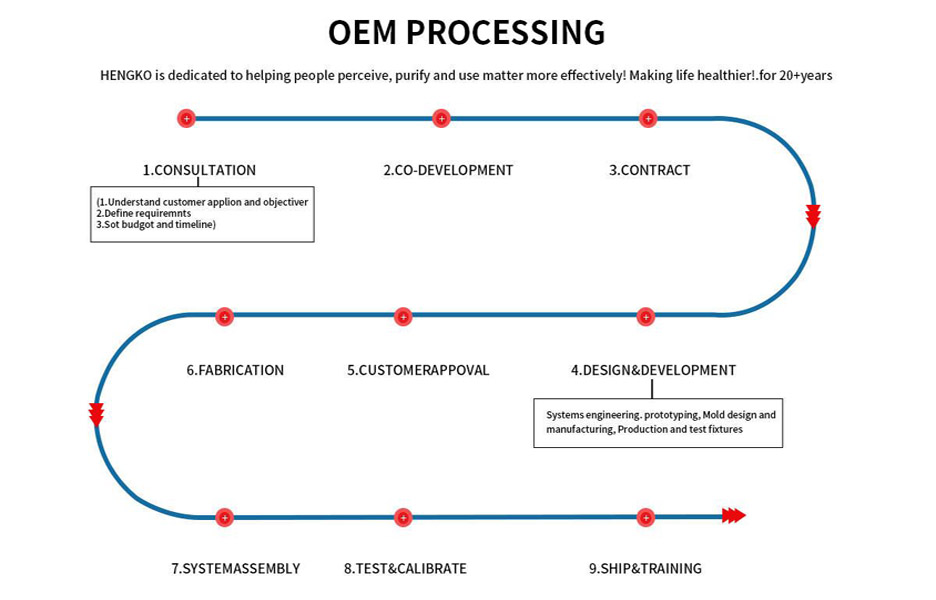 Why HENGKO Stainless Steel Filter Plate Filters

HENGKO Supply Various Sintered Stainless Steel Plate for Applications with their Different Customizable and
Innovative Designs as clients' Requirements.
Our Sintered Stainless Steel Plate have a long-standing history of being commonly used in superior industrial filtration,
dampening, sparging, sensor protection, pressure regulation, and many more applications.
✔ PM Industry-renowned manufacturer and sales of porous metal plate over 50+ countries
✔ Unique designs with different size, materials, layers and shapes
✔ High quality producing as CE and ISO9001 standard, Stable Shape, Meticulous Work
✔ Before and Aftersales Service with Engineer Team Support Directly and Fast Solution
✔ Full Expertise in various applications in chemical, food, and beverage industries 
HENGKO, One of the Experienced Enterprises, provides sophisticated sintered stainless steel plate filter elements.
We have professional technical teams focused on developing and manufacturing high-requirement sintered stainless steel and
porous materials. There are high-tech enterprises, Key Laboratory, and an academy in university at home and abroad in HENGKO.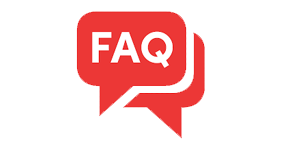 Popular FAQ List About the Sintered Filter Plate 
1. What is Stainless Steel Filter Plate ? 
In short, Stainless Steel Filter Plate is one of the Plate Shape Filters Made of Sintered Stainless Steel or Stainless Steel Wire Mesh.
Normally, Can Customize the size and pore size of the filters as your requirement for flow, temperature, and pressure requirements.
2. What Types of Metal used for Stainless Steel Plate Filter ?
     Normaly, the First we use 316 or 316L stainless steel, because 316L is food class, and price is accept, but
     the function is the best than normal metal like bronze. 
     Second, if have very high requirement for the filtration, Then we will choose Inconel powder, copper powder,
     monel powder, and pure nickel powder, as your project requires. 
3. What is the Difference Between Porous and Non-porous?
 Simple to say, the difference between porous and non-porous is if the gas or liquid can pass through the filters.
4. Where to Use a Porous Metal Plate?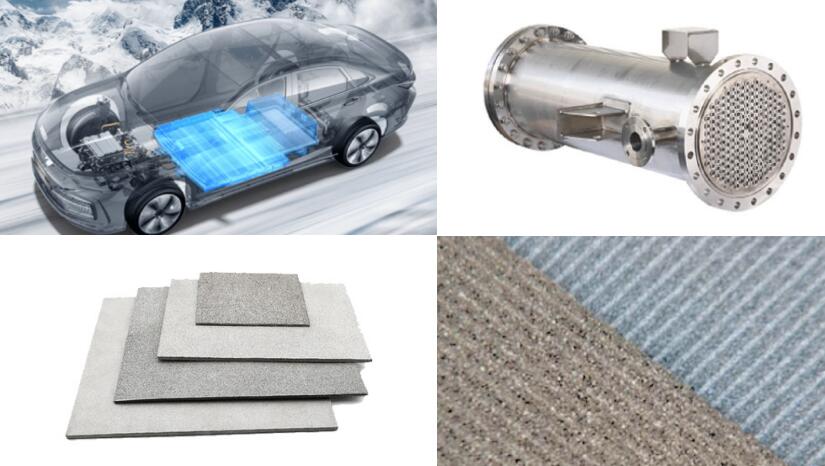 For the Porous Metal Plate / Sintered Staninless Steel Plate, As Experience, Main Used to As Follow Industries:
A.) Conductivity
High conductivity remains in porous metal. Because of its high surface area and conductivity, it is studied to apply as fuel cell electrodes.
Studies about its application for fuel cells are ongoing.
B.) Ventilation
Open cell type porous metal is connected to the voids and has fluid permeability. For this characteristic, applications such as catalyst filters and impurity filtration membranes are researched.
C.) Thermal conductivity
Because of Utilizing high surface area and thermal conductivity, it is researched for heat exchange applications.
D.) Energy Absorption
The application of the heat exchanger is being investigated.
Since closed cell type porous metal is lightweight yet retaining its strength, it is researched for practical use as energy absorbing (shock absorbing) material for automobiles.
E. ) Sound insulation
Porous metal for crush box in automobile
Closed cell type porous metal has excellent sound insulation and absorption because of its layers of independent cells.
F. ) Gas Storage
G.) Various filtration
H.) Various flow control 
5. How is the sintered stainless steel filter plate manufactured? 
About the question What Is Sintered Stainless Steel Filter or How the sintered filter manufactured, please check our 
Blog details to What Is Sintered Metal Filter.
6. Who Can Supply High-Quality Sintered Filter Plates in China? 
As one of the full experience and focus on sintered metal filter industry over 20 years, HENGKO is the one
of the best factory who can supply you various high-quality sintered metal filters, can custom as your project
Our R&D Team can supply the best solution to your requirements for any sintered metal products.
You are Welcome to Contact us if still have any questions for the Stainless Steel Filter Plate.
Send your message to us:
Write your message here and send it to us