Porous Sparger and Gas Sparger
Why HENGKO Porous Sparger and Gas Sparger 
HENGKO Technology Co., Ltd. is a high-tech manufacturer dedicated to developing and manufacturing
aeration and brewing equipment accessories such as sintered stainless steel aeration stone, 316L stainless
steel, home brewing aeration stone, and sintered stainless steel nano-diffuser, etc.
We have always adhered to the business philosophy of "helping customers, achieving employees, and
developing together". It has been continuously optimizing the company's management system and R&D and
preparation capabilities to solve customers' material perception and purification better, use confusion, and
help customers continuously improve products. Competitiveness over the years, our company's technical
level and product quality have been at the forefront of the industry.
It has maintained good cooperative relations with domestic medical, food, beverage, hydrogen-rich water
machine manufacturers, ozone generator manufacturers,bioreactor, fermenter and other industries for
a long time. It has long been exported to Europe, the United States, Japan, Russia, Canada, Australia,
Southeast Asia, etc. Industrially developed economies with quality requirements.
Porous Sparger Benefits 
* Higher Porosity — — The general sparger porosity of normal is about 10%, But HENGKO porosity of
   porous sparger ranges from 15% to 55%. So you know our porous sparger can transfer gas into the
   liquid more efficiently.
* NO Blocking — — Millions of tiny pores can make it carbonate beer and soda before fermentation.
   The micron stone is ideal for forcing carbonating your kegged beer or as an aeration stone before
    fermentation. Not easy to get clogged as long as it's ungreasy.
* Easy to Use — — Connect your oxygen regulator or aeration pump to the stainless steel diffusion
   stone and aerate your wort as the beer flows through the line. Connects inline with any kettle, pump,
   or counter flow/plate wort chiller. Using 1/4" ID tubing to connect to the hose barb on the stone.
   This carbonation stone can be used with the air pumps. No more need to shake your bottle * 100%
    Satisfaction —— We aim to provide the best quality service and product quality for each customer.
* Easy To Sanitize — — Soak this 0.5-micron diffusion stone in water for 20 to 30 seconds. Don't touch
   the actual carbonated portion of the stone with your hands
* Durability — — Porous Sparger can be easily cleaned using chemical and physical methods like ultrasonic
   cleaning. Hence, it can serve you normally for several years through regular cleaning.
* Multiple Size — — We can supply different sizes of porous sparger with a range from 6" to 48", and the
   standard diameter is 0.5" and 1".You are sending us the specification details as your requirements for
   porous sparger.
* More resistant to high temperature and corrosion
* Strong structure, not easy to damage, more durable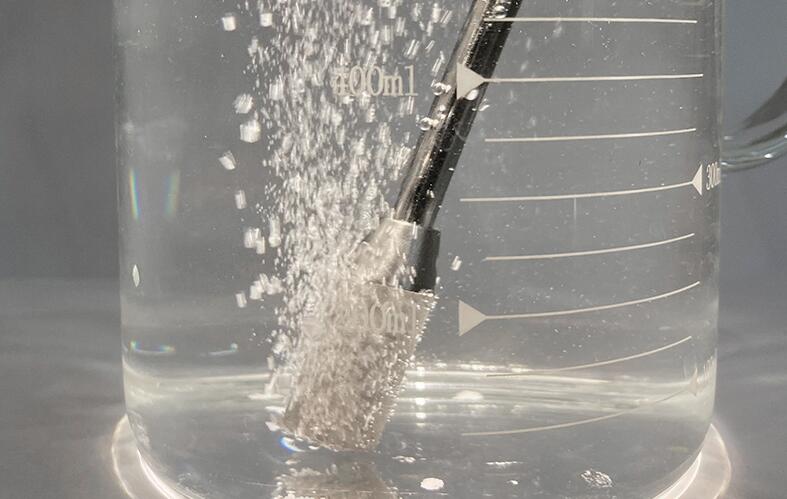 Porous Sparger Application 
1. Fermenter
    The sparger can create smaller bubbles than traditional spargers with sufficient accuracy, usually ranging
 from 0.5 to 12 microns. And it can be used in the fermenter, like wine production, to improve cell growth
  in fermentation reactions by sparging oxygen.
2. Food and Beverage
    Sintered porous sparger, mainly used to transfer gas into a liquid, can be widely applied in the food and
beverage industry. For example, introducing co2 to beer will extend the beer's life. And sparing nitrogen to
replace oxygen, juices and oils will have a long life.
3. Oxygenation
   With high porosity of up to 55%, our porous sparger can generate more gases than the common sparger.
So it is ideally used in fish ponds or aquariums to introduce oxygen.
4. Pharmaceutical Industry
   We always use safe and non-toxic metals to fabricate porous sparger. When you need a sparger in the
pharmaceutical industry, you can choose an ozone sparger. Will sanitize Water systems through the
sparging zone with less adverse effects.
5. Green Chemical Industry
   Normally porosity design ranges from 0.5 to 12 microns. Our sintered porous sparger can achieve high
efficiency in transferring gas into the liquid. Using it in the green chemical industry can create more
high-quality oxygen to maximize oxygen availability with minimized cost. 
6. Microalgae Process Plant 
    Microalgae is widely used in cosmetics, food supplements or the pharmaceutical industry as raw material.
The porous sparger is an ideal choice to increase the production rate of microalgae biomass and products
in a photobioreactor. Therefore, you can obtain large profits with fewer costs.
7. Bioreactor
   HENGKO air sparger can be better used in the bioreactor with better chemical properties. Our sparger will
offer sufficient air or pure oxygen for the bioreactor, improving this reaction created by enzymes or organisms.
8. Hydrogenation 
    You can use HENGKO's porous sparger to sparger hydrogen for a series of chemical reaction processes, like
hydrogen water filter and hydrogen-rich water maker. 
Furthermore, nano-sized hydrogen bubbles will be generated, making them easier to combine with
water molecules.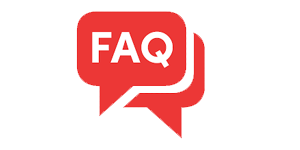 Questions Guide About Porous Sparger and Gas Sparger 
What is a Porous sparger ? 
HENGKO porous sparger, also named sintered sparger, is mainly designed to transfer gas into liquids effectively.
A porous sparger is usually made of metal powder through a sintering process.
HENGKO porous sparger includes various categories, such as liquid sparger, gas sparger, or tank sparger.
We can also fabricate poroussparger to work with different gases, such as co2 sparger, sparger, nitrogen sparger,
oxygen sparger, ammonia sparger, chlorine Sparger, ozone sparger etc.
Compared with conventional sparger, the designed micron rating of our porous sparger ranges from 0.1 to 120 micron
(typically 0.2 to 15 micron). Our porous sparger has a larger contact surface area to create more tiny bubbles.
What is the Working Principle of a Porous Sparger?
What are the Components of a Porous Sparger?
What is the Function of a Porous sparger?
What Applications use a Porous sparger?
Why Use Sintered Melt Porous Sparger?
What Material is used to make a Porous Sparger? 
How Many Types of Porous Spargers are in the market? 
How to Choose Porous sparger, good or bad? 
What main factors should you consider when custom your own Porous Sparger? 
How Long Can a Porous Sparger work?
Still Have Questions For the Porous Sparger and Gas Sparger , Please Contact us and
Send Inquiry  as follow form :  
Send your message to us:
Write your message here and send it to us