Sintered Powder Metal Filters
Why HENGKO Sintered Powder Metal Filters 
Supply Outstanding Filtration Solutions 
Our kinds of sintered powder metal filter solutions are outstanding in a wide variety of demanding applications; porous sinter
metal's unique properties are used in various high-pressure sparging equipment for a fine and uniform distribution of gases into liquids.
Porous sintered powder metal filters, often with flow-optimized large area connectors, are used to separate solids from gas streams in
various processes. The Main features are as follows:
1. High-temperature resistance, Thermal stability up to 950°C
2. Suitable for high differential pressure
3. High corrosion resistance
4. Unique sinter bonded connector
5. Self-supporting structure with high mechanical strength
6. Excellent back pulse performance
7. No welding of porous media
8. Design flexibility, Various shapes available, and customize
9. Over 10,000 variety of standard and custom sizes/shapes are available
10. Main For homogeneous gas/liquid distribution
11. Adopt Food-class 316L and 304L stainless steel or bronze
12. Easy Cleanable and Reusable Materials
OUR Technical
As a top-quality manufacturer of innovative porous metal filter products, HENGKO offers state-of-the-art technology solutions
for high-temperature and corrosive environments.
Normally sintered powder metal filter elements are made of stainless steel, bronze, nickel-based alloys, and titanium and can
be seamlessly welded with some special alloys to customize to a different shape with a threaded connector or air nozzle.
Defined filtration by exact pore size distribution.
OUR Materials
HENGKO is available in a range of materials. The powder metal solution makes tailoring design and requirements to
individual process requirements easy.
Available materials: Stainless Steel (standard 316L), Hastelloy, Inconel, Monel, Bronze, Titanium, and special alloys on request.

OUR Applications
1. Gas Filtration
We supply multiple products and solutions for filtration of hot gases in industrial applications, and the operating temperatures
usually exceed 750°C for a long time. These filters most often function in systems equipped with automatic self-cleaning
capabilities, and the filter elements must be capable of full regeneration on each cycle. so the sintered powder metal filters
are the best choice, and all features can meet; that way, our porous melt filters are used increasingly in many gas
filtering industries.
2. Sparging
Much high-pressure equipment needs filter elements, such as gas-liquid contacting required for a reaction: stripping, mixing,
or diffusion. In many other applications, we help you maximize process efficiency by recommending and designing the best
suitable solution based on a large variety of available sparger units.
3. Liquid Filtration
We also offer custom-designed and self-supporting melt filter elements down to a filter efficiency of 0.1µm in liquid. The
sintered powder metal filters can be designed with a dual sandwich, and two sinter-connected powder grades offer
Consistent and homogeneous release and improve flow compared to conventionally designed filters. The sintered
porous disc is the perfect filter for processes involving a catalyst. Our sintered powder metal filter elements have a
lifetime that exceeds most competing solutions because of the no welding design with a "solid-solid" connection.
4. Fluidizing
We offer to customize fluidizing equipment for new and existing industrial systems by tediously controlling different
designs of filter manufacturing to ensure optimal gas distribution that results in perfect mass flow or mixing for many
different media, including bronze, stainless steel, and polyethylene. In addition, because fluidizing cones made of
stable sintered metal materials are usually self-supporting, we can usually supply filters with connecting flanges
as required.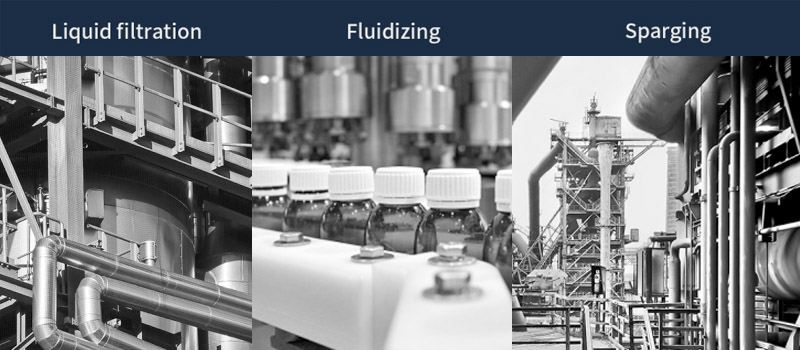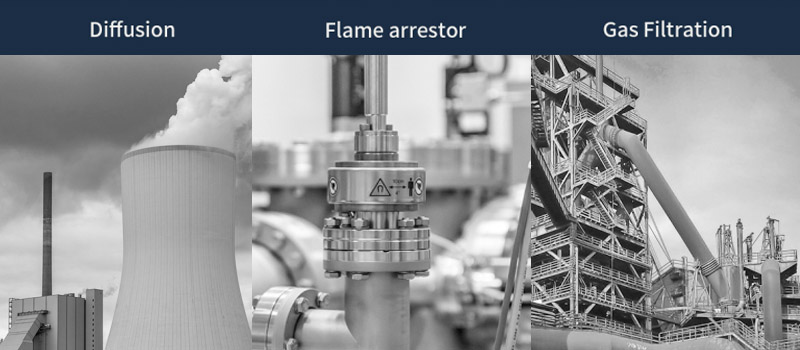 OUR Partner 
Till Now HENGKO have work thousand of companies from many industry included chemestry and oil, food, medical etc
Also many laboray of  companies and university for long-term partner supplier.  Hope you will be one of them,
contact us today if interested.

How to Customize Sintered Powder Metal Filters From HENGKO
When You have some Special Design Sintered Melt Filter for your projects and can not find the same or similar Filter
products, Welcome to contact HENGKO to work together to find the best solution, and here is the process of 
OEM Porous Melt Filter Please Check it and Cotact us talk more details. 
HENGKO is Dedicated to Helping People Perceive, Purify and Use Matter More Effective !  Making Life Healthier Over 20 Years.
1. Consultation and Contact HENGKO
2. Co-Development
3. Make a Contract
4. Design & Development
5. Customerappoval
6. Fabrication /Mass Production
7. Systemassembly
8. Test & Calibrate
9. Shipping & Trainning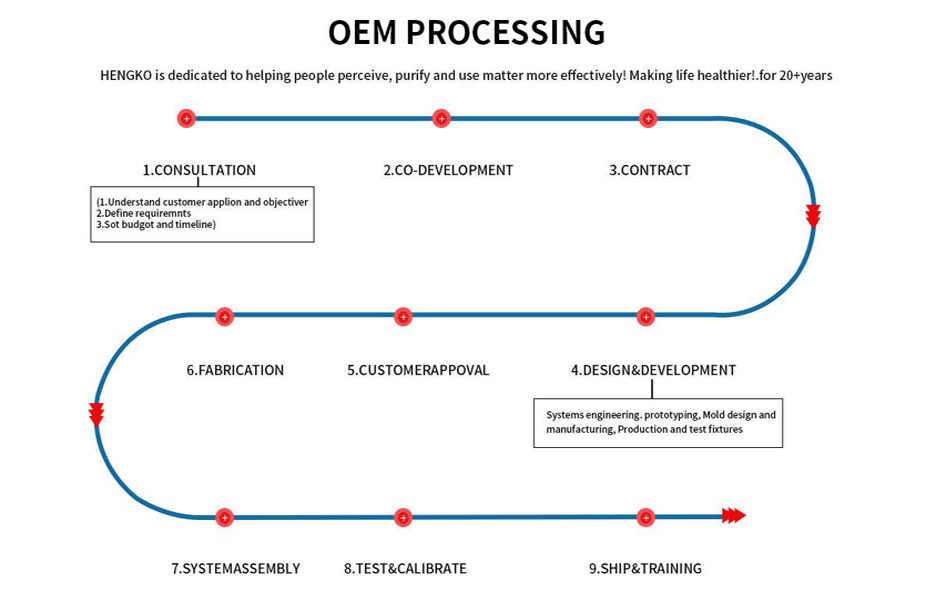 So what is your industry ? and do you have any questions about the metal filters and need us to deal with or customize
special porous metal filters for your device and machine?  Please just feel free to send us inquiry,  Our R&D team will
be able to provide you with fast and satisfactory answers.
Send your message to us:
Write your message here and send it to us