FEATURE SINTERED METAL FILTERS
Metal stainless steel porous filter material processed from stainless steel irregular powder, the shape is mostly round, flaky, it is commonly used in gas and liquid dispersion, dust control, noise reduction, flow control and uniformity, with good filtration performance, in 600 ℃ high temperature can be normal operation, as a filter material widely used in petroleum, chemical, environmental protection, pharmaceutical and other industries.
HENGKO stainless steel sintered filter plate is made of 316L stainless steel metal powder sintered at high temperature, corrosion resistant, high filtration accuracy, good rigidity, good plasticity, suitable for higher working temperature and heat resistant impact. It is widely used in fluidized bed, pharmaceutical industry, water treatment industry, food industry, biological engineering, chemical industry, petrochemical industry, metallurgical industry and gas purification field.
Porous metal tubes can be customized to a wide variety of applications and specifications. Variables such as length, diameter, thickness, material, and media grades can be altered to meet various filtration, flow, and chemical compatibility challenges in your product or process.
Porous metal filter always to sintering together with Internal or External Thread,  So the filters can easy to install to your devices, Till now the Porous metal filter are available in a wide range of materials, sizes and fittings, so they can easily be specified with customer-specific features and configuration requirements. It is also possible to incorporate custom features or create completely original filter elements designed specifically for your needs.
The micro sparger is designed to divide the air stream into a number of fine streams which are ejected directly below the lower mixer and are stirred and crushed into smaller bubbles by the lower circular turbine paddle and mixed thoroughly with the medium.
HENGKO stainless steel mesh sintered filter is a new type of filter material with high strength and overall steel property, which is made of stainless steel wire mesh through special laminated pressing and sintered by vacuum, the mesh holes between each layer of the mesh are interlaced to form a uniform and ideal filter structure. It is widely used in the food and pharmaceutical industries, especially in pharmaceutical two-in-one and three-in-one equipment.
Suitable for most vacuum systems and offers additional benefits in terms of weight and cost reduction.
Reduced bubble size and increased gas transfer, resulting in lower gas consumption and increased upstream reactor throughput. Products can be customised to suit the application
The stainless steel filter cartridge is made of stainless steel 316L micro powder and metal fittings integrated and seamlessly combined. 

INDUSTRY HUMIDITY SENSOR WE SUPPLY
We Supply kinds of Probe and Stainless Steel Cover For the Humidity Sensor. Also, with or without sensors available, contact us to show your requirement, and we will send the solution within 48 hours.
To meet different humidity monitor requirements of application, we developed some items to suit to different environments, so please check the humidity monitor product page to choose one you are interested, or you are welcome to send inquiry directly, we will send fast reply show you the best recommendation.
Handheld intergrated temperature and humidity monitor is Portable and easy to use when you like to work outsite, the handheld humidity monitor can test and storage data and you can check the data on your PC when you back office, want to
know more specification for our Handheld intergrated temperature and humidity monitor, please contact us by email or send inquiry as follow.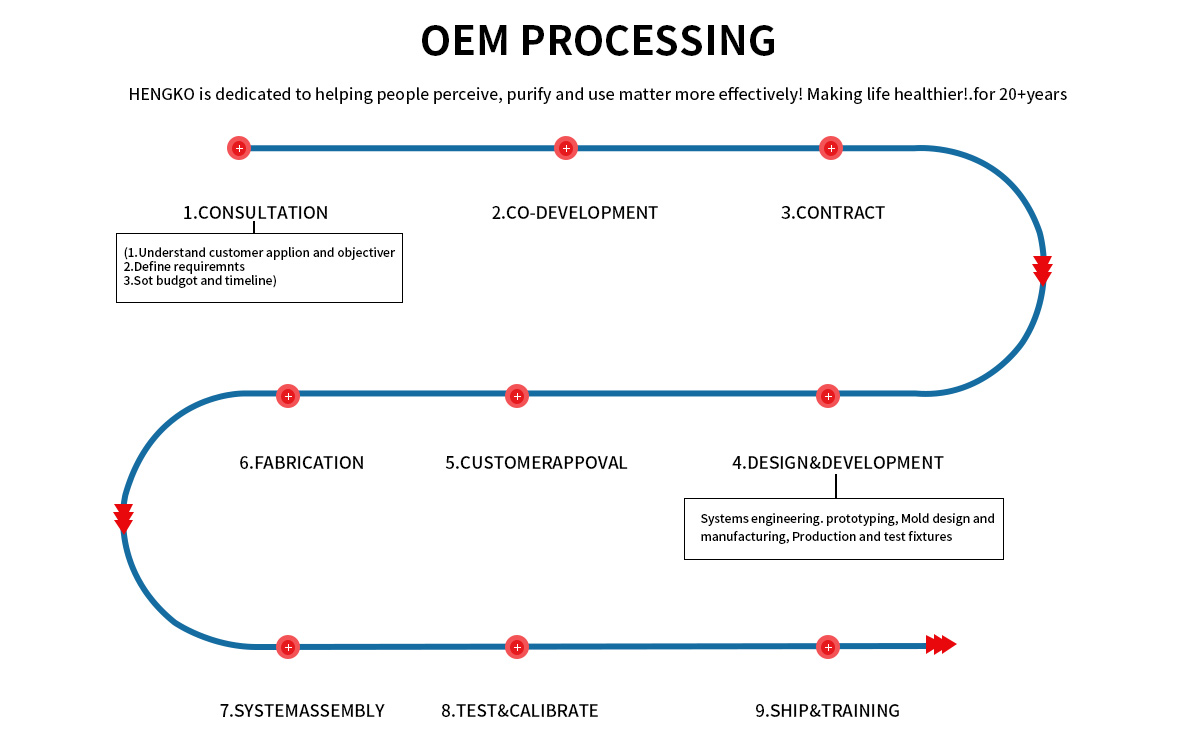 HENGKO Has Offered Sintered Metal Filters for Over 20+ Years, and We Produce Porous Sintered Filters from the Size of a Hand – Down to the Size of a Fingertip Designed to Catch Chips, Burrs, and Wear Particles Before They Compromise Your System. Our Stamping, Shearing, Wire-electrode Cutting, and CNC Manufacturing Capabilities Produce Small Filters, Cups, Tubes, and Various Filtration Structures to Your Exact Specifications. With the Highest Cost-effectiveness. You are Welcome to Contact us if You Have Any Requirements for Porous Metal Filters. We also Offer R&D for Your Customized Needs!

Also from 2016, We start to manufacture some probe and sensor housing for temperature and humidity sensor and transmitter, and then our general manager decide we should do the best for the temperature and humidity sensor or solution, supply best for the clients, we start to focus on the humidity transmitter and meter, and have our core products, stable quality and favorable price for most of industry temperature and humidity monitor application. 
We are support various applications on their stringent requirements for metal filters and temperature and humidity sensor with customize and innovative designs. We offer a variety of solutions to fulfill your stringent requirements. Our products have a long standing history of being commonly used in industrial superior filtration, dampening, sparger, sensor protection, pressure regulation and many more applications.

✔ Industry-renowned Manufacturer of Porous Metal Sintered Filter Products
✔ Unique Customized Designs
✔ CE. SGS Quality Control
✔ Service from Engineering up to Aftermarket Support
✔ Expertise in Various Applications in Chemical, Food, and Beverage Industries
With years of experience and mature technology, we have reached long-term strategic cooperation with many world-renowned universities, biomedical and pharmaceutical companies. Our sintered filter elements and temperature and humidity transmitter products have been sold to over 65 countries and regions. Also we hope that can help you to solve your problem in your engineering project. The success of your project is our biggest goal.

Interested to Work With HENGKO or Still Have Any Questions About Sintered Filter or Humidity Sensor, You are Welcome to Contact US by Email or Send inquiry as Follow Form. We will send back you with 24-Hours with Best Solution
Excellent Products with Attentive Service