Helping People Solve and Sense The Filtration of Gas and Liquid World, Analyze The Problems! Making Life Healthier!
To be the Best Partner to Provide High Quality Solutions and Services for Your Projects
HENGKO Technology Co., Ltd. is a high-tech enterprise which specializes in R&D, manufacturing and O.E.M of temperature and humidity environment measuring instruments, sintered filter porous materials, high purity high pressure filter system accessories, porous parts of instruments and equipment, precision parts.
We aim at "Accurate Filtration \ Accurate Sensing" and help people filter and sense substances more efficiently in order to help customers maintain long-term market competitive advantages. HENGKO is committed to solving outstanding technical problems like micro nano high temperature high pressure high purity filtration \ gas-liquid constant current & current-limiting\temperature and humidity dew point measurement in industrial environment to fill product function vacancies in this field, better solve customers' supply chain problems, and help customers improve product competitiveness continuously.
HENGKO products involve environmental detection, instruments and apparatus, pharmaceutical equipment, environmental protection, filtration, oil, natural gas, chemical, valve, fluid, semiconductor, aviation, new energy, food, health, agriculture and many other applications. We support customers from technical services to product development and from solution to process design.Since 2008, HENGKO has passed ISO9001, FDA, CE, FCC, ROSH, IP protection and other international standards certifications.
We own a professional engineering group who has years of experience in filtration, environmental measurement & control and intimate service to customers. We provide technical services including filtration purification and fluid control as well as the overall temperature and humidity environment solutions based on Internet of Things and cloud technology. HENGKO adheres to the business philosophy "focus on customer needs \ go all out ".
We provide customers with diversified one-stop products and services wholeheartedly. Our products have been exported to Europe, the United States, Japan, Russia, Canada, Australia, Southeast Asia and other industrial developed economies with high product requirements in this industry. We are dedicated to provide our customers with corresponding products and support. We look forward to forming a stable strategic cooperative relationship with friends from all walks of life and creating a better future together. 
Production service experience
Cooperative & Partner
Our Capabilities
Quick Facts
Facilities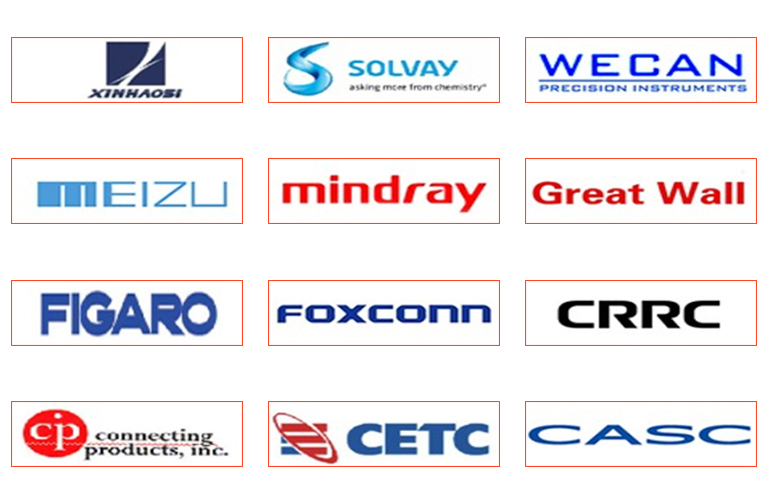 Production Capacity           
Available to Match Your Any Needs to the Specifications Available (over 100,000).
R&D Capabilities 
Ground-breaking Technology; Whatever Solution You Need to Achieve, HENGKO's Engineers Will Work With You to Make it Happen.
Pursuing Innovation
HENGKO is Committed to Assisting Our Customers With Their Purification, Measurement and Control Challenges. We invest in Developing New Features to Meet Future Needs.
Founded: 2001
Innovations: Over 30,000 engineered solutions created
Reach:  Customers in nearly 100 countries
Brand Promise:  Ironclad Reliability, High standards, rigorous inspection procedures
Our services include.
Production and design of sintered metal porous material products & development and manufacturing of temperature and humidity IoT solutions and hardware, ancillary services to support the semiconductor, security, environmental protection, eco-smart agriculture, biotechnology, medical, pharmaceutical and other life science market industries.
HENGKO has a state-of-the-art customer innovation centre with advanced laboratories and testing equipment for comprehensive testing and analysis of samples or products.
Very Honored to Do More for You
Interested to Work With HENGKO or Still Have Any Quesitons About SIntereed Filter or Humidity Sensor, You are Welcome to Contact us by Email or Send inquiry as Follow Form. We Will Send Back You with 24-Hours with Best Solution
Send your message to us:
Write your message here and send it to us