Temperature and Humidity Sensor Housing
Why Work with HENGKO for the Humidity Sensor Housing ? 
In order to achieve accurate temperature and humidity detection, we use a sintered stainless steel sensor housing.
then For HENGKO, we have focus on the sintered melt filter and Sintered Stainless Steel Filter  over 20+ years,
and 5-years ago we started focus on sintered sensor housing , and have more and more options, till now we can
supply any design O.E.M sintered sensor housing for temperature and humidity sensor. till now HENGKO have to
be one of best Sensor Housing Manufacturers in China. 
What We Can Supply for You 
1.  Professional Solution for the Design for the Sensor Housing and Humidity Probe
2.  Fast Manufacturing and Delivery because of stock materials
3.  Supply Full O.E.M Sensor Housing Service, Make Your Design Fast
Where to Use for the Stainless Steel Humidity Sensor Housing ? 
1.  Humidity Sensor Protect Cover
2.  Temperature Sensor Probe Housing  
3.  P.H Sensor Housing & ORP Sensor Housing 
4.  Dew Point Transmitter Probe Sensor Cover 
5.  Gas Sensor Housing
6.  Outdoor Temperature Sensor Housing
7.  Explosion Proof Gas Detector
8.  More other Probe Housing
9.  Temperature And Humidity Probe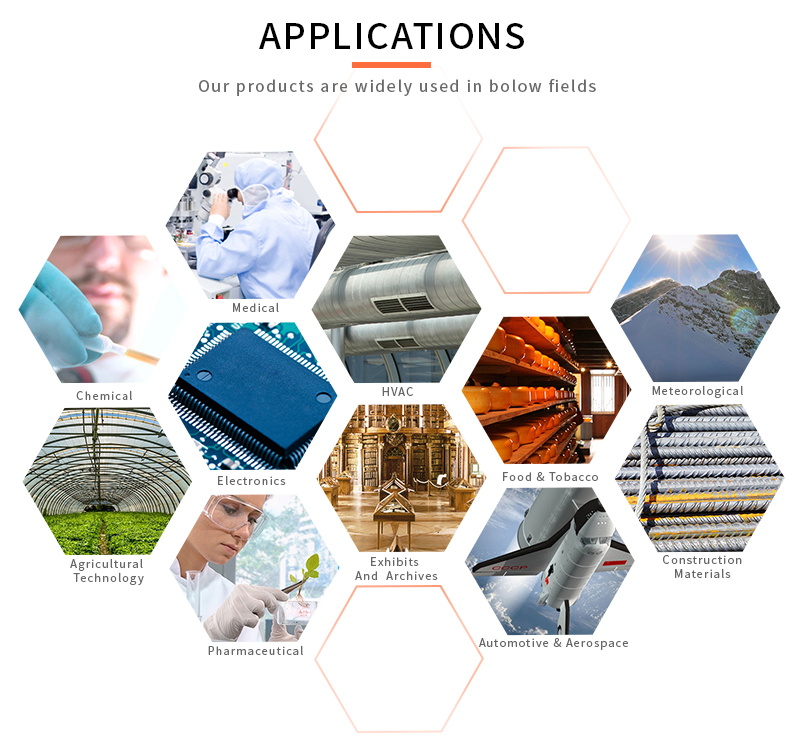 What Kind of Sensor Housing We Can Supply ?
We have main 3 kind of sensor housing
1.  Stainless Steel Female Thread 
2.  Stainless Steel  External Thread 
3.  Stainless Steel With Air Nozzle 
4. O.E.M Pore Size as your requirements. 
For the size of thread and nozzle, please confirm with salesman if we have
your same diameter before place the order . 
Also we supply O.E.M size service of the Female Thread, External Thread
and Air Nozzle. 
How to O.E.M Sensor Housing For Your Device ?  
Here is the O.E.M Sensor Housing Process List, Please Check it . 
HENGKO is Dedicated to Helping People Perceive, Purify and Use Matter More Effective !  
Making Life Healthier Over 20 Years. 
1. Consultation and Contact HENGKO
2. Co-Development
3. Make a Contract
4. Design & Development
5. Customer appoval
6. Fabrication /Mass Production
7. System assembly
8. Test & Calibrate
9. Shipping & Trainning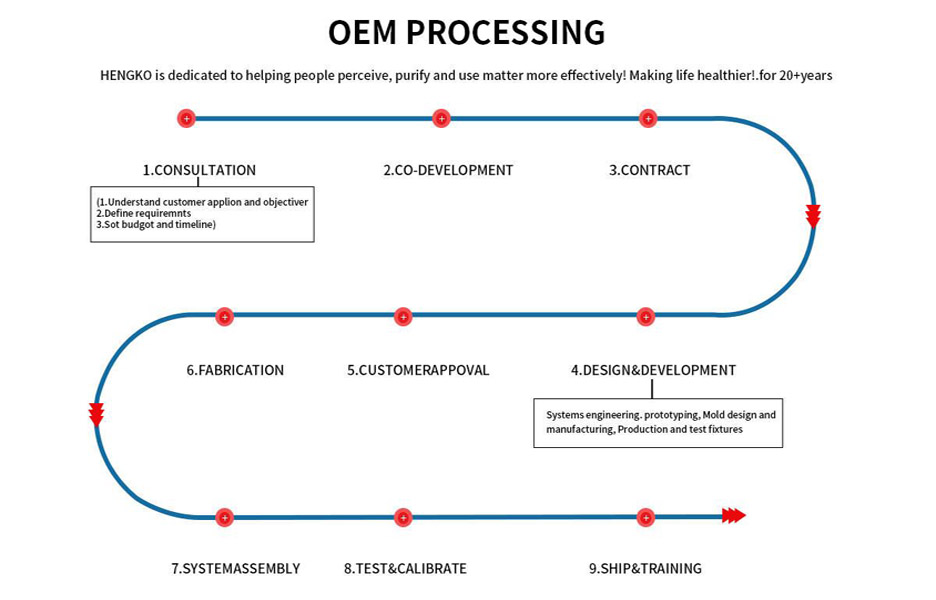 HENGKO, One of Experienced Factory that provides variety temperature and humidity sensor housing for
many applications with partner all over the world.
What is the Best Protect Housing for the Temperature
Sensor, Humidity Sensor, Gas Sensor, Pressure Sensor ? 
For Temperature Sensor, Always need one Housing to protect the sensor chip, Then one
important question for the temperature sensor housing. 
Here we listed 3 main requires for the sensor housing, please check it.
1. Need to ensure the gas is the same inside and outside the housing   
2. The Sensor Housing structure need to be strong, not easy to broken
3.  It's better the sensor can suitable for use in many different, inclement weather, temperature 
How do you think this answer ?  if so, the sintered 316L sensor housing will be one of your
best choice when you wholesale Temperature sensor housing or Humidity Sensor Housing. 
Because the sintered stainless steel is the better sensor housing materials.
Contact Us if Want to Customize temperature and humidity sensor Housing  for your sensor probe, please 
do not hesitate to send inquiry, we will reply within 48-hours. supply O.E.M Solution
Send your message to us:
Write your message here and send it to us