Sintered Metal Filter
All Features of Sintered Metal Filters  
HENGKO metal sintered filter products mainly consist of sintered stainless steel filters, sintered bronze filters, 
sintered mesh filters, sintered titanium filters, metal powder filters, sintered metal filter discs, and 
sintered stainless steel tubes. They all have reliable performance for anti-corrosion, high temperature,
and high precision application.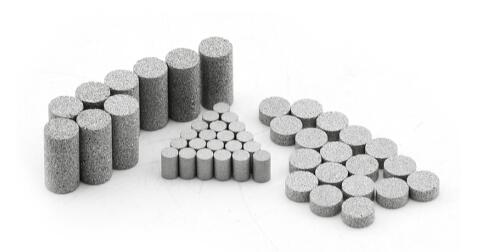 For porous metal filter, stainless steel is a perfect filtration choice in chemical processing, petroleum refining,
power generation, pharmaceutical production, etc.
All sintered filter elements from HENGKO need strict quality testing before shipping out, including filtration
efficiency and visual inspection. Compared to other metal filter suppliers, HENGKO's sintered metal filter has
higher particle removal efficiency, corrosion resistance, less pressure drop, easier cleaning, and backwash advantages.
HENGKO has the know-how of mechanical stability in cold isostatic pressing and sintering processes. Whether liquid or
gas filtration, HENGKO always provides trusted and long-lasting solutions. Fabricating Sintered Metal Filters are simple and easy. 
Still can't meet your requirements for filtering, Please Send your requirements for the material, dimension, and application.
1. Liquid Filtration
2. Fluidizing 
3. Sparging
4. Diffusion
5. Flame Arrestor 
6. Gas Filtration 
7. Food and Beverage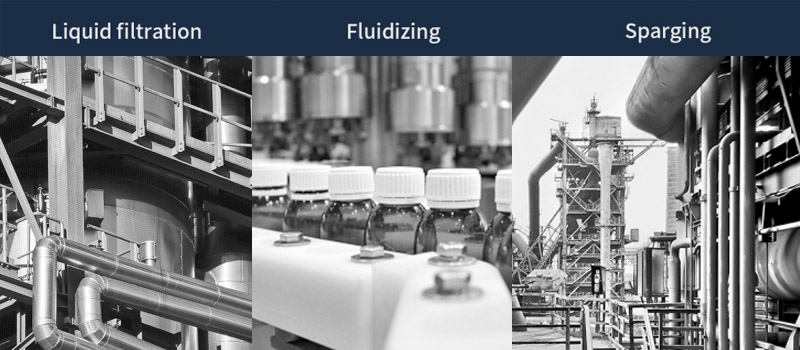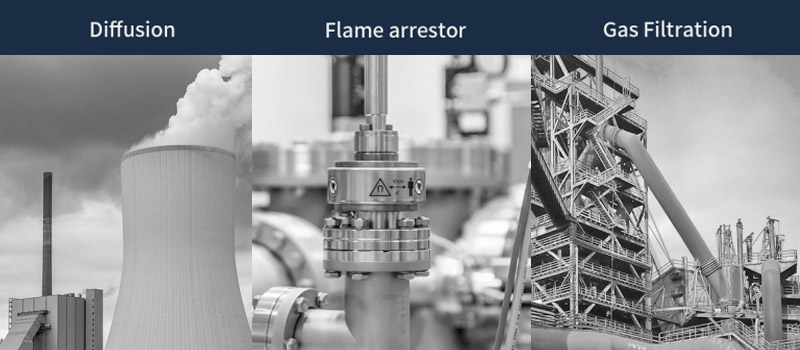 Why HENGKO Sintered Metal Filter 
We support various applications on their stringent requirements for metal filters with customizable and innovative designs.
We offer a variety of solutions to fulfill your stringent requirements. Our products have a long-standing history of being
commonly used in superior industrial filtration, dampening, sparging, sensor protection, pressure regulation, and many
more applications.
✔ Industry-renowned sintered metal filter manufacturer
✔ Unique customized designs as different size, materials, layers and shapes, pore size etc
✔ Best quality products strictly as CE standard, Stable shape and function
✔ Service from Engineering up to aftermarket support 
✔ Expertise in various applications in chemical, food, and beverage industries
Engineer Solutions Support
Over the years, HENGKO has solved extremely complex filtration and flow control problems for customers
worldwide in a wide range of industries. Solving complex engineering tailored to your application
Welcome to Share Your Project and Work with HengKo. We Will Supply Professional Metal Filter Solution
For Your Projects asap.

How to Customize Sintered Metal Filter 
When You have some Special Design for your projects and can not find the same or similar Filter products, Welcome
to contact HengKo to work together to find the best solution, and here is the process of OEM Sintered Metal Filters, 
Please Check it and Contact us to talk more details. 
HENGKO is Dedicated to Helping People Perceive, Purify and Use Matter More Effective! Making Life Healthier Over 20 Years.
1. Consultation and Contact HENGKO
2. Co-Development 
3. Make a Contract
4. Design & Development
5. Customer Appova
6. Fabrication /Mass Production
7. System assembly
8. Test & Calibrate
9. Shipping & Installation
HENGKO, One of the experienced factory, provides sophisticated sintered metal filter manufacturer in China.
We have a professional technical team focused on developing and manufacturing high-requirement sintered stainless steel
and porous materials. There are high-tech enterprises, Key Laboratory, and an academy in university at home and abroad in HENGKO.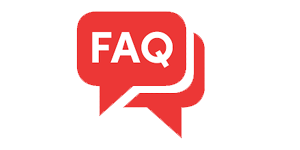 Sintered Metal Filters: A Complete

FAQ

Guide
A:

Features of Sintered Metal Filter
     A short definition of sintered metal filter: It is a metal filter that uses metal powder particles of the same particle size
to be shaped by a stamping, high-temperature sintering proce Sintering is the process of metallurgy using powder-sized
bodies of different metals and alloys after stamping.
Metallurgy occurs by diffusion at temperatures below the melting point of high-temperature furnaces. The metals and alloys
commonly used today include aluminum, copper, nickel, bronze, stainless steel, and titanium.
There are different processes you can use to form the powder. They include grinding, automation, and chemical decomposition.
2. Why use Stainless Steel Metal to make Filter? 
      To Choose Stainless Steel Metal as the main materials, just because have many benefits for stainless steel
   1. Not easy to rust 
   2. The sintering temperature does not need to be too high
   3. Pores are easy to control during sintering
   4. Sintered molding is more durable and not easy to deform
   5. Easy to clean
3. How is a Sintered Metal Filter Made ?

 
      For the manufacturing process of Sintered metal filter, main have 3-steps as follow:
      A:  First step is to get the power metal.
          The metal powder, You can obtain metal powders by grinding, automation, or chemical decomposition. You can combine one metal
powder with another metal to form an alloy during the fabrication process, or you can use only one powder. The advantage of sintering is that
it does not change the physical properties of the metal material. The process is so simple that the metal elements are not altered.
       B:  Stamping
       The second step is to pour the metal powder into a pre-prepared mold in which you can shape the filter. The filter assembly is formed at room
temperature and under stamping. The amount of pressure applied depends on the metal you are using, as different metals have different elasticity.
After a high-pressure impact, the metal powder is compacted in the mold to form a solid filter.  After the high-pressure impact procedure, you can
place the prepared metal filter in a high-temperature furnace. 
        C:  High-temperature sintering
        In the sintering process, the metal particles are fused to form a single unit without reaching the melting point. This monolith is as strong,
rigid, and porous a filter as the metal.
        You can control the porosity of the filter by the process according to the flow level of the air or liquid to be filtered. 
4. What is the Process of Sintering? 
    One important step is Sintering,  so what is the process of sintering and to be metal filters ?
     You can check as follow chart to understand clear.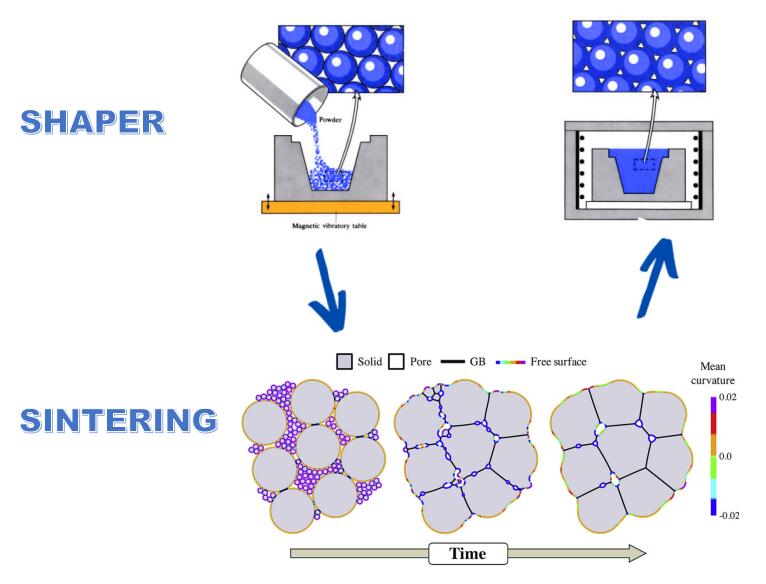 5. What Are the Main Specifications of Sintered Metal Filter? 
     After the process of stamping and high temperature sintering, we can get the sintered metal filters, then in
order to know the quality of the sintered filters, normally, we will test some data of the filters, if the data reach
the requirements as the clients asked, then we can release to arrange to shipping out.  
1. Porosity
2. Compression test
3. Flow test (gas and liquid)
4. Salt spray test (anti-rust test)
5. Dimensional appearance measurement
If still like to know more about sintered filter working principle, please check our this blog check details.
B:

Application of Sintered Metal Filter
6. Where is the Application of Sintered Metal Filters? 
      As our clients refer some main application of the sintered filter as follow :
     1.) Liquid Filtration   2. Fluidizing
     3. Sparging              4. Diffusion
     5. Flame Arrestor     6. Gas Filtration 
     7. Food and Beverage  
7. Can l Use Sintered Metal Filters with Multiple Types of Oils?

 
      Yes, but need to customize special pore size as the oil , also the flow control requirement, so
       you can welcome to contact us to let us know your details.  
8. Can a Sintered Metal Filter Continue to Work Even when the Conditions are Freezing?
     Yes, for sintered metal finter, such as 316L sintered stainless steel filter can work under
-70 ℃~ +600℃ , so  for most of sintered filter can work under freezong. but need to ensure
Liquid and gas can flow under the freezing condition. 
9. What Kind of Chemicals Can filter by Sintered Metal Filters and Without Harming the Filter Body ? 
      We test most of chemicals that can be moved through this particular product without harming it, 
     such as phenol given that they are made using strong chemical-resistant materials. 
    1. ) Acid
    Strong acids: include sulfuric acid (H2SO4), nitric acid (HNO3), and hydrochloric acid (HCl).
    Weak acids in high concentrations, such as acetic acid
    B Lewis acid solutions with special chemical properties, such as zinc chloride
     2.)  Strong Bases: including sodium hydroxide (NaOH) and potassium hydroxide (KOH) 
       Alkali metals (such as sodium) in their metallic state Alkali and alkaline earth metal hydrides 
       High concentrations of weak bases such as ammonia
     3.)  Dehydrating agents, including high-concentration sulfuric acid, phosphorus pentoxide, calcium oxide,
       zinc chloride (non-solution), and alkali metal elements
     4.)  Strong oxidizing agents, including hydrogen peroxide, nitric acid, and concentrated sulfuric acid.
     5.)Electrophilic halogens such as fluorine, chlorine, bromine, and iodine (the ions of halides are not corrosive),
       and electrophilic salts such as sodium hypochlorite.
      6.) Organic halides or halides of organic acids, such as acetyl chloride and benzyl chloroformate anhydride 
      7.) Alkylating agents such as dimethyl sulfate 
      8.) Some organic compounds 
C:

Order Information Sintered Metal Filter
10. Can l Customize sintered metal filter when Ordering from HENGKO?
    Yes, Absolutly Sure . 
    We can O.E.M  Sintered Metal Filters as your as follow specification requirements list :
    1. Pore Size
    2. Micron Rating
    3. Flow Rate 
    4. Filter media you will use
    5.  Any size as your design
11. What is MOQ to Wholesale sintered metal filter from HENGKO ? 
     As A Professional Sintered Filter Manufacturer, we have some type for option such as Sintered Filters Disc,  
Sintered Filters Tube, Sintered Filters Plate,  Sintered Filters Cup, Sintered Filters Mesh, About the M.O.Q
will based on your design size and pore size etc , normal our M.O.Q is about 200 -1000pcs / item based on the design.
Still Have Questions and Like to Know More Details For the Sintered Metal Filter, Please feel Free To Contact Us Now. 
Also You Can Send Us Email Directly As Follow :  ka@hengko.com
We Will Send Back With 24-Hours, Thanks for Your Patient ! 
Send your message to us:
Write your message here and send it to us