Stainless Steel Filter Manufacturer
Main Special Features of Stainless Steel Filters
Stainless steel filters are a type of filter that is made using kinds of 316L, 316 stainless steel. Stainless steel
is a type of metal that is highly durable and resistant to corrosion, making it an ideal material for use in a filter.
Some of the key features of stainless steel filters include the following:
1. Durability:
   Stainless steel filters are extremely durable and can withstand a wide range of temperatures and
conditions without breaking or becoming damaged. This makes them ideal for industrial, commercial, and
residential applications.
2. Corrosion Resistance: 
    Stainless steel is resistant to corrosion, meaning it won't rust or deteriorate over time
when exposed to water, chemicals, or other substances. This makes stainless steel filters an ideal choice for
applications where the filter may be exposed to corrosive materials.
3. Easy to Clean: 
   Stainless steel filters are easy to clean and maintain. They can be easily washed with soap
and water and don't require special cleaning solutions or chemicals. This makes them a convenient and
low-maintenance option for use in many different settings.
4. Versatility:
    Stainless steel filters are highly versatile and can be used in a wide range of applications,
including water filtration, air filtration, and oil filtration. They can be customized to meet the specific needs
of each application, making them flexible and adaptable options for many different uses.
5. Cost-effective:
    Stainless steel filters are relatively inexpensive compared to other filters, making them
a cost-effective option for many applications. They are also long-lasting and durable, so they can
provide good value over the long term.
Why Wholesale Stainless Steel Filter From HENGKO
HENGKO is a leading manufacturer of sintered steel filters, offering customizable designs for various applications. We provide solutions to meet the requirements of different industries, such as petrochemical, fine chemical, water treatment, pulp and paper, auto industry, food and beverage, metalworking, and more.
Here are some key points about HENGKO:
1. With over 20 years of experience, HENGKO is a professional stainless steel filter manufacturer in powder metallurgy.
2. HENGKO manufactures strict CE certification for 316 L and 316 Stainless Steel Powder Filter Material Procurement.
3. We have a professional High-Temperature Sintered Machine and Die Casting Machine at HENGKO.
4. The team at HENGKO includes 5 of over 10 years of experienced engineers and workers in the stainless steel filter industry.
5. To ensure fast manufacturing and shipping, HENGKO stocks stainless steel powder materials.
Main Applications of Stainless Steel Filter
In a variety of industrial sectors, including petrochemicals, fine chemicals, water treatment, pulp and paper, automotive, food and beverage, and metal processing, a number of essential processes are involved. These processes range from liquid filtration, which removes impurities and contaminants from liquids such as water or chemical solvents, to gas filtration, which purifies gases in order to protect equipment and prevent environmental contamination.
1. Another important process is fluidization, which employs gas to support and suspend fine particles in a liquid or gas stream. Gas sparging, on the other hand, involves injecting gas into a liquid in order to enhance its properties, such as increasing its oxygen levels.
2. In the food and beverage industry, beer and beverage brewing is a critical process that involves fermenting and filtering raw materials to produce high-quality beverages.
3. Additionally, flame arrestors are necessary in many industrial settings to prevent the spread of fire and explosions, ensuring the safety of workers and equipment.
Overall, these industrial processes are critical to maintaining the efficiency, productivity, and safety of various sectors and their applications, contributing to the advancement of science and technology.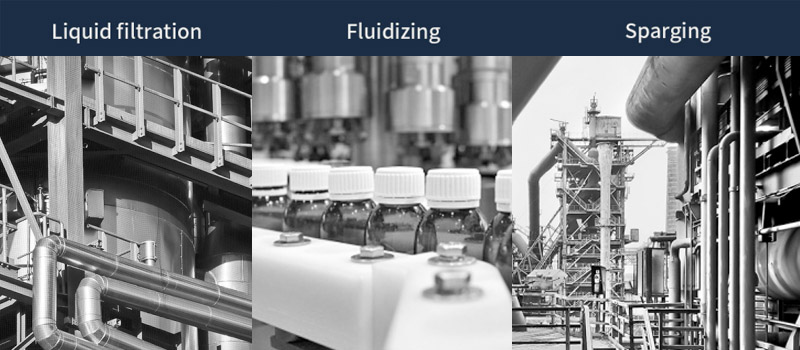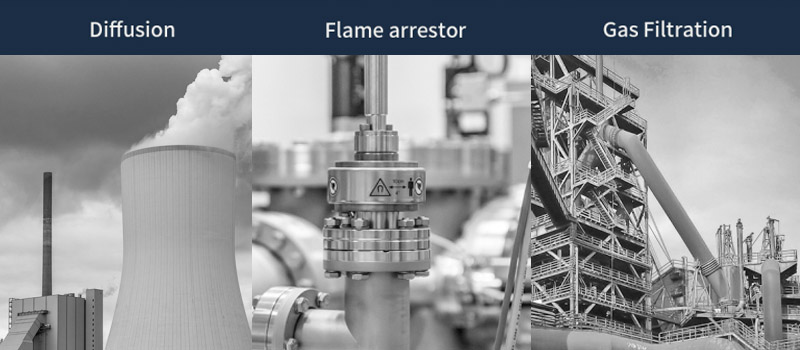 Engineered Solutions Support
For over 20 years, HENGKO has successfully provided solutions for more than 20,000 intricate filtration and
flow control issues across a variety of industries worldwide. We are confident in our ability to customize solutions
to meet your complex engineering needs and provide the optimal stainless filters for your requirements.
We invite you to share your project details with us so that we can offer professional advice and the best possible
solution for your metal filter needs. Please contact us today to get started!

How to Customize Sintered Stainless Steel Filter
If you require a Special Design for your project and are unable to find the appropriate filter products,
please do not hesitate to contact HENGKO.
We will work closely with you in order to find the best solution as soon as possible. Please refer to the following
process for our OEM Sintered Stainless Metal Filters.
Please check out the details and feel free to contact us to discuss further.
HENGKO is dedicated to helping people perceive, purify, and utilize matter more effectively. With over two decades
of experience, we strive to make life healthier for all.
Here as follow is the List You need to know about the O.E.M Process Details: 
1. Consultation O.E.M details with salesman and R&D Team
2. Co-Development, confirm O.E.M fee
3. Make a Formal Contract 
4. Design & Development, Make Samples 
5. Customer appoval for the sample details
6. Fabrication /Mass Production 
7. Systemassembly
8. Test & Calibrate
9. Shipping Out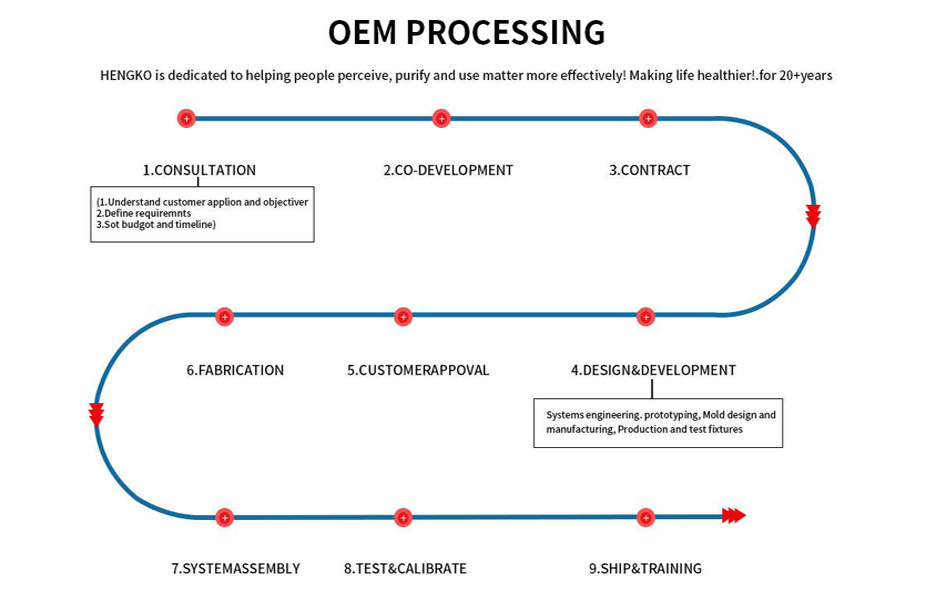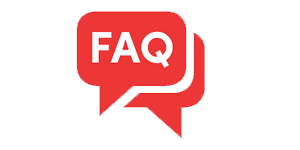 FAQ Guide of Sintered Stainless Metal Filters :
1. Why Use Stainless Steel to Be Filter ? 
There are lot of advantage of stainless steel filters. main features as follow;
1.  Strong Frame
2.  Durable and cost-effective
3.  Better filtering than normal filters
4.  Can load high pressure, high temperature 
5.  Can be used in many harsh environments, resistant to alkali, acid and corrosion
Do You want to know the sintered filter working principle, if the advantage of the sintered
stainless steel can really help your filtration projects, please check the link to know details. 
2. What is the Advantage and Disadvantage of of sintered stainless steel filters ?
For the Advantage is as the five points as above refered.
Then for the Disadvantage main is the cost will be higher than normal filters. but it is worth it. 
Welcome to contact us for get price list. 
3. What are the Available Types for Stainless Steel Filter?
For now , we have many design of stainless steel filter option
We divide them into five categories by shape: 
1. Disc
2. Tube
3. Cup
4. Wire Mesh
5. Shaped, custom as your requires
So if you have any of those 316L or 316 stainless steel filters for your projects, 
please feel free to contact us for know more details, you will get factory price directly.

4. How much Pressure Can a Stainless Steel Filter Can Bear ? 
Normally for the sintered pressure of 316L stainless steel, we design can
accept up to 6000 psi input, but based on the design shape, thickness etc
5. 

What Temperature Extremes Can a Stainless Steel Filter Can use to ? 
For 316 Stainless steel can withstand high temperature in the range of 1200-1300 degrees,
which can be used in relatively harsh conditions
6. When Should I Replace and Clean Stainless Steel Filter ? 
Normally, we advice to replace or clean the sintered stainless steel filters when the The filtered
flow or the filtering speed is obviously lower than the data originally used, for example, it has
dropped by 60%. At this time, you can choose to reverse the cleaning first. If the filtering or
experimental effect still cannot be achieved after cleaning, then we recommend
that you try a new one
7. How to Clean Stainless Steel Filter ? 
Yes, normal we advice to use ultrasonic cleaning 
8. Can I Order Stainless Steel Filter Disc with Customized Dimension? 
Yes, sure , you can welcome to customize the size and diameter as your design. 
 Please send your design idea to us by email asap, so we can supply best solution as your requires.
9. What is the Sample Policy for HENGKO ?
About the samples,  we can accept one time free sample for each month, but for the free sample
details policy, please contact our salesman asap. because the free samples not always there. 
10 What is the Delivery Time for Stainless Steel Filter from HENGKO ?
 Normally, our manufacturing time for Stainless Steel Filter is about 15-30 days for O.E.M
stainless steel filters.
11. How to get a Quick Quote of Stainless Steel Filter from HENGKO ? 
Yes, you are welcome to send email ka@hengko.com directly or send form inquiry as follow form. 
Still have questions for the Stainless Steel Filter for your projects ? 
you are welcome to send email directly by ka@hengko.com or Send form inquiry as follow form.  
Send your message to us:
Write your message here and send it to us