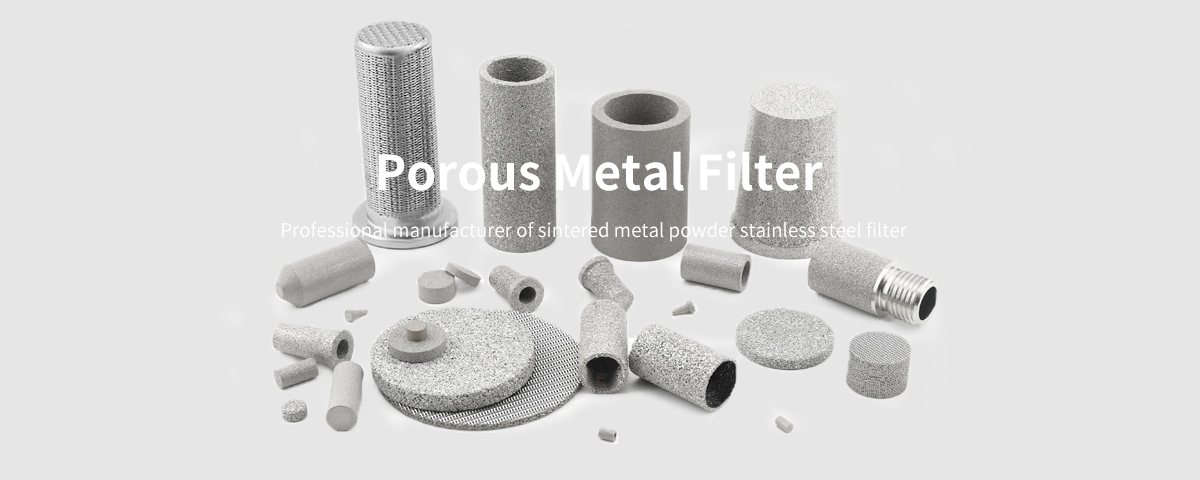 HENGKO offer sintered metal filters for over 20+ years, HENGKO produces filters from the size of a hand – down to the size of a fingertip that are designed to catch chips, burrs, and wear particles before they compromise your system. Our Stamping, Shearing, Wire-electrode cutting, and CNC Manufacturing capabilities produce small filters, cups, tubes, and various filtration structures to your exact specifications. With the highest cost effectiveness. If you have any requirement for porous metal filter, just contact us. HENGKO also offer R&D!

✔ Consistent homogeneity and smooth surface
✔ Excellent performance in applications

✔ High filtration performance
✔ Economical and practical


stainless steel filter/mesh sintered filter
Metal microporous filter material processed from stainless steel irregular powder, the shape is mostly round, flaky, it is commonly used in gas and liquid dispersion, dust control, noise reduction, flow control and uniformity, with good filtration performance, in 600 ℃ high temperature can be normal operation, as a filter material widely used in petroleum, chemical, environmental protection, pharmaceutical and other industries.
HENGKO stainless steel sintered filter plate is made of stainless steel metal powder sintered at high temperature, corrosion resistant, high filtration accuracy, good rigidity, good plasticity, suitable for higher working temperature and heat resistant impact. It is widely used in fluidized bed, pharmaceutical industry, water treatment industry, food industry, biological engineering, chemical industry, petrochemical industry, metallurgical industry and gas purification field.
Porous metal tubes can be customized to a wide variety of applications and specifications. Variables such as length, diameter, thickness, material, and media grades can be altered to meet various filtration, flow, and chemical compatibility challenges in your product or process.
Separation of particulate matter from liquid or gaseous process streams (i.e. liquid/solid and gas/solid separation) using the outstanding performance offered by filtration technology with sintered metal media
Numerous industrial liquid and gas filtration applications. Sintered metal filter media made from metal fibres or metal powders as filter elements are widely used in the chemical, petrochemical and power generation industries. Applications require particle removal to protect downstream equipment, for product separation or to comply with environmental regulations.
Sintered metal media provide a positive barrier to downstream processes. Sintered metal media have demonstrated high particle removal efficiency, reliable filtration performance, effective backwashing capability and long term in-line service. These filters can provide particle capture efficiencies of 99.9% or better using surface or depth media. Operating temperatures can be up to 600 degrees Celsius - depending on the choice of metal alloy. Important criteria for filtration efficiency also include corrosion resistance, mechanical strength at operating temperatures, backflush cleanability and long service life.
Suitable for most vacuum systems and offers additional benefits in terms of weight and cost reduction.
Reduced bubble size and increased gas transfer, resulting in lower gas consumption and increased upstream reactor throughput. Products can be customised to suit the application
The stainless steel filter cartridge is made of stainless steel 316L micro powder and metal fittings integrated and seamlessly combined. High mechanical strength, simple installation and use, easy maintenance, good assemblage, can be welded, bonded and machined. The pores are uniform and suitable for fluid distribution, homogenization treatment, etc. Commonly used for pure water and gas filtration, sampling protection, gas-liquid compartment transfer, extraction, dispersion, sound insulation, purification.
Porous metal filter elements are available in a wide range of materials, sizes and fittings, so they can easily be specified with customer-specific features and configuration requirements. It is also possible to incorporate custom features or create completely original filter elements designed specifically for your needs.
The micro sparger is designed to divide the air stream into a number of fine streams which are ejected directly below the lower mixer and are stirred and crushed into smaller bubbles by the lower circular turbine paddle and mixed thoroughly with the medium.
HENGKO stainless steel filter mesh is a new type of filter material with high strength and overall steel property, which is made of stainless steel wire mesh through special laminated pressing and sintered by vacuum, the mesh holes between each layer of the mesh are interlaced to form a uniform and ideal filter structure. It is widely used in the food and pharmaceutical industries, especially in pharmaceutical two-in-one and three-in-one equipment.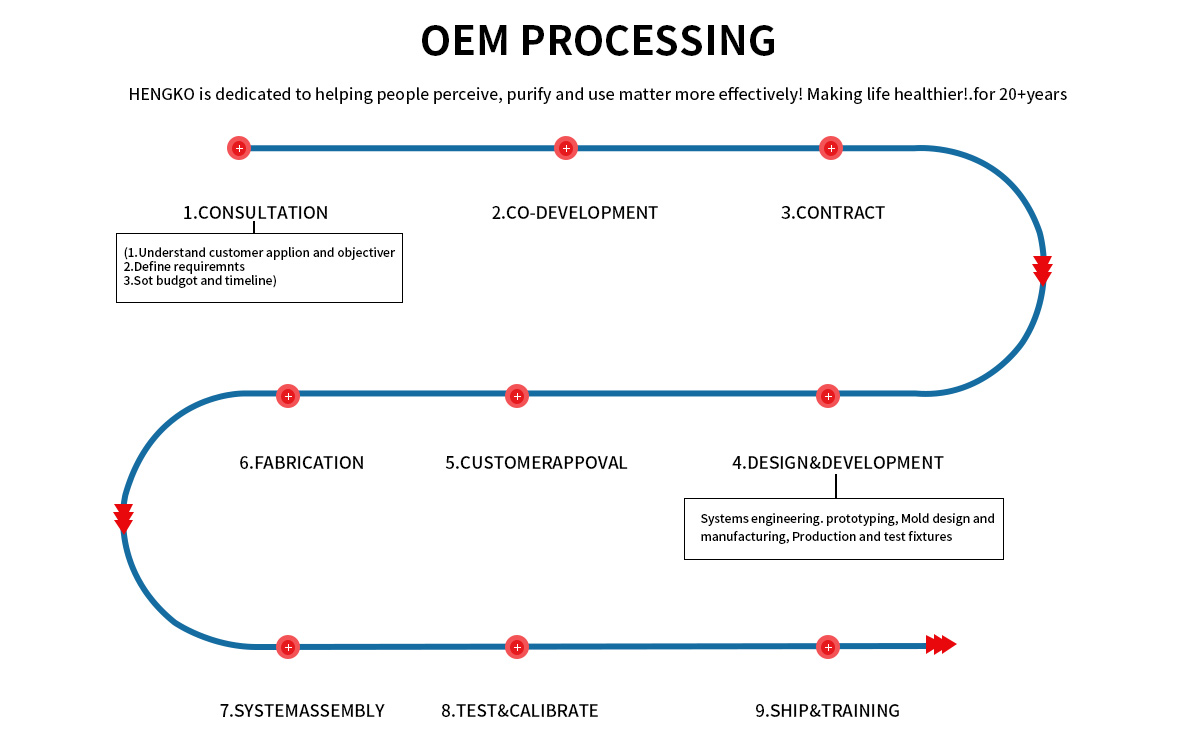 WHY HENGKO POROUS METAL FILTERS
We are support various applications on their stringent requirements for metal filters with customizable and innovative designs. We offer a variety of solutions to fulfill your stringent requirements. Our products have a long standing history of being commonly used in industrial superior filtration, dampening, sparging, sensor protection,pressure regulation and many more applications.

✔ Industry-renowned manufacturer of porous sintered metal products
✔ Unique customized designs
✔ Best quality products
✔ Service from Engineering up to aftermarket support
✔ Expertise in various applications in chemical, food, and beverage industries

Excellent products with attentive service