Sintered Porous Metal Filters
Why Choose HENGKO for Wholesale Sintered Porous Metal Filters?
HENGKO provides a range of options to meet your specific project needs. Our filters have a proven track record in various industrial
applications such as filtration, dampening, sparging, sensor protection, pressure regulation, and more.
As a top-quality manufacturer of porous metal sintered filters in China, we offer the following:
* Unique OEM designs in size, pore size, materials, layers, and shapes
* A professional R&D team for fast and efficient supply solutions
* Products that meet CE standards for quality and stability
* Comprehensive service from engineering to after-sale support
* Rich experience and Expertise in the chemical, food, and beverage industry's application projects.
Application of Sintered Porous Metal Filters Products
1. Filtration in gas and liquid processing industries:
    Sintered porous metal filters are used to filtrate liquids and gases in various processing industries, including petrochemical, chemical, and pharmaceutical manufacturing.
2. Medical devices for filtration and separation:
    Sintered porous metal filters are used in medical devices such as dialysis machines, ventilators, and blood filters. These filters are chosen for their high precision, consistent pore size and structure, and biocompatibility.
3. Automotive exhaust gas filtration:
   Sintered porous metal filters are used in automotive applications to reduce emissions and improve engine performance. They can be used to filter particles and gases from the exhaust stream to reduce air pollution.
4. Food and beverage filtration:
    Sintered porous metal filters are used in the food and beverage industry to filter and clarify liquids. They are particularly useful for applications involving high temperature, high pressure, or harsh chemicals.
5. Water treatment systems:
    Sintered porous metal filters are used in water treatment systems to remove contaminants, purify water, and improve water quality. They can also be used in wastewater treatment systems to separate solids from liquids.
6. Aerospace fuel systems:
   Sintered porous metal filters are used in aerospace fuel systems to ensure the fuel is free of contaminants and to protect fuel pumps and injectors. They provide high-efficiency filtration, consistent flow, and low-pressure drop.
7. Biopharmaceutical production processes:
    Sintered porous metal filters are used in biopharmaceutical production processes to clarify and purify liquids. They are particularly useful in applications with high sterilization and filtration requirements.
8. Environmental remediation and pollution control:
   Sintered porous metal filters are used in environmental remediation and pollution control to remove contaminants from the air, water, and soil. They can be used to treat contaminated groundwater, remove heavy metals from waste streams, and provide clean air in industrial settings.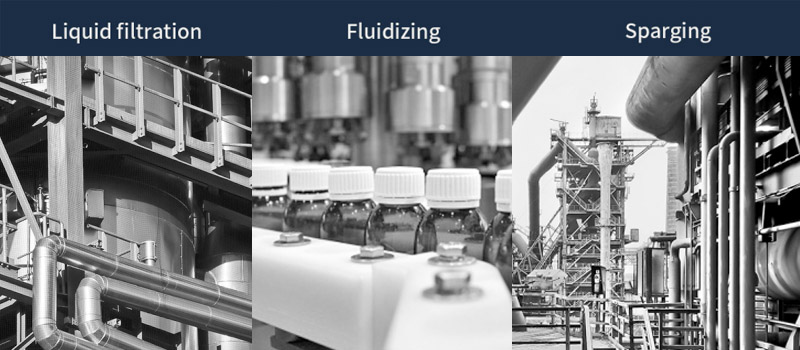 Engineered Solutions 
At HENGKO, we have a proven track record of providing customized and effective solutions for even the most
intricate filtration and flow control issues for customers globally. Our R&D team is committed to delivering the
best solution for your industry needs. Partner with us and let us offer you our expertise in metal filtration and
supply best solution for your projects.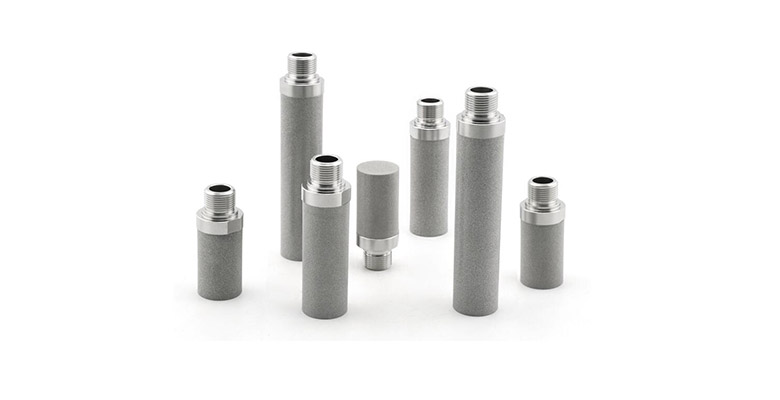 How to Customize Sintered Sintered Porous Metal Filters
Customizing Sintered Porous Metal Filters with HENGKO
If you have specific filtration needs and can't find a suitable product, reach out to HENGKO. Our team
will work with you to find the best solution. The process of customizing sintered porous metal filters includes:
1.Contacting HENGKO for consultation
2.Collaborative development
3.Signing a contract
4.Design and development
5.Customer approval
6.Fabrication and mass production
7.System assembly
8.Testing and calibration
9.Shipping and training
HENGKO has been dedicated to helping people manage, purify, and utilize matter more effectively for
over 20 years, making life healthier.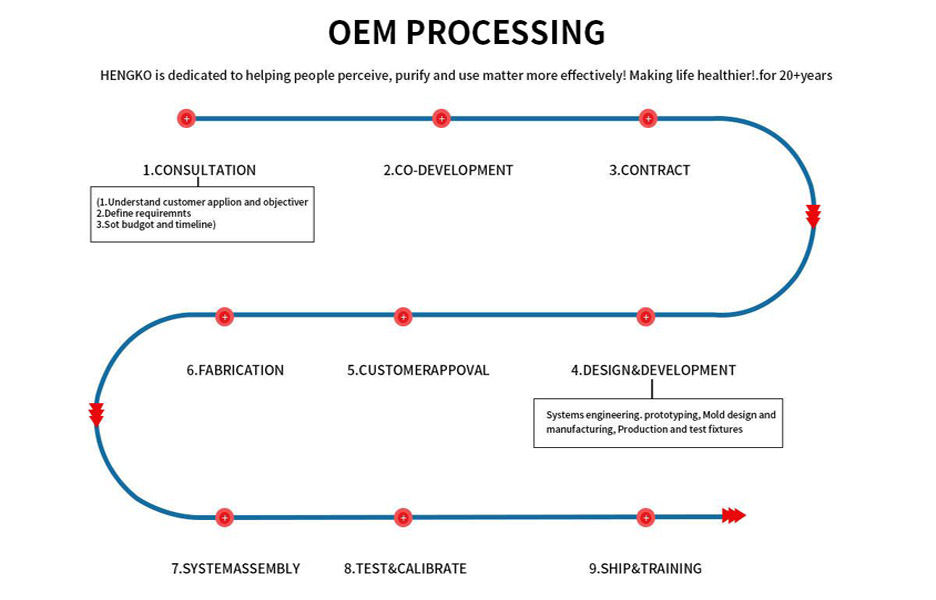 HENGKO is a renowned and experienced factory in sintered porous metal filters. Our professional technical
teams are focused on developing, designing, and manufacturing high-quality sintered porous metal elements
and porous materials, meeting the demands of various industries and applications. With extensive experience
and expertise, we have established strategic partnerships with many high-tech enterprises and key laboratories
in universities worldwide, further enhancing our ability to deliver innovative solutions for our clients.

Features of Sintered Porous Metal Filters
1. Simple to shape, process, join, and sanitize.
2. Offers filtration precision from 0.2 to 200 microns.
3. Possesses robustness for cleaning and repeated use.
4. Provides personalized support for a diversity of materials and measurements.
5. Typically utilized in environments with temperatures from 200°C to 650°C (high up 900°C) and
    in conditions of acid or alkali corrosion.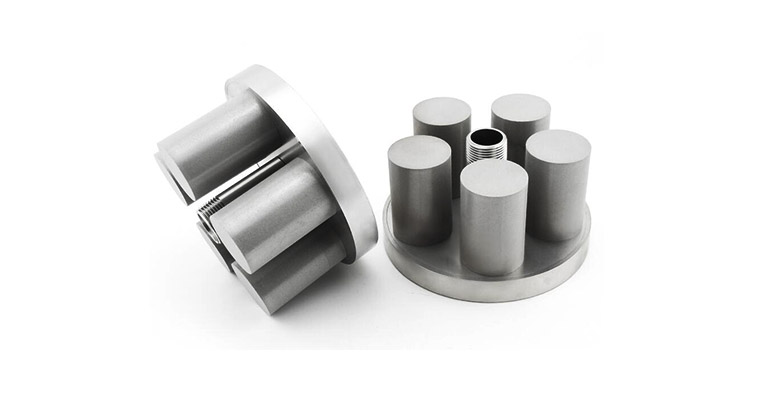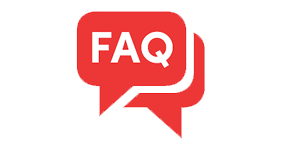 FAQ Guide of Sintered Porous Metal Filters : 
  Sintered porous metal filters, also named saintered metal filters, for HENGKO main supply 316L stainless steel filers, 
because there are many super small holes inside the metal , in order to let the gas and liquid to through and Separation of
unwanted impurities and solids, also because 316L stainless steel is can reach most of filtration requires but with reasonable
price for most of clients. so welcome you to contact us for know more details.
What Are Sintered Filters Used For? 
A: For sintered filters same as most of normal filters, main to separate unwanted impurities and solids from our gas and
liquid materials, to make our gas purify as project requires. 
Is Sintered Metal Porous? 
A:  Yes, sintered metal is porous inside, Irregular micron-sized pores, in order to filter impurities in gas or liquid, in order to
achieve the purpose of purification
Which Metal is Porous? 
A:  For Normal Metal sure not with small porous.
But people found some metal have special function as filtration, so more and more 
metal  to make with porous by sintered technology, to make to be kinds of design 
sintered metal elements to used as filters, to filter impurities in gas or liquid, in
order to achieve the purpose of purification
How Do You Make Metal Porous? 
A:For now, we most to use sintering process, sintering different metal powders
into shapes for various engineering applications to achieve the purpose of filtration
What is the Most Porous Material? 
A: Till now popular metal porous material as filters is as follow;
Stainless Steel Filter; 316L, 304L, 310, 347 and 430

Bronze

Inconel® 600, 625 and 690

Nickel200 and Monel® 400 (70 Ni-30 Cu)

Titanium

Alloys 
Is copper a porous metal? 
Many application still use the copper porous metal, because it is lower cost.
but it is disadvantage is the service time will not longer than other quality materials, such as
stainless steel.
What is the difference between porous and non-porous?
A: The Big Different for  porous and non-porous is , porous metal can let the gas or liquid to go through. 
but non-porous can not.
If still like to know more about sintered filter working principle, please check our this blog check details.
Still Have Questions and Like to Know More Details For the Sintered Metal Filter, Please feel Free To Contact Us Now. 
Also You Can Send Us Email Directly As Follow :  ka@hengko.com
We Will Send Back With 24-Hours, Thanks for Your Patient ! 
Write your message here and send it to us