Stainless Steel Filter
Why Wholesale Stainless Steel Filter From HENGKO
As a leading manufacturer of sintered steel filter, HENGKO support customize any innovative design for various applications.
We also supply kinds of solutions to fulfill requirements for petrochemical, fine chemical, water treatment, pulp and paper,
auto industry, food and beverage, metalworking, etc. 
✔ Over 20-years professional stainless steel filter manufacturer in powder metallurgy
✔ Strict CE certification 316 L , 316 Stainless Steel Powder Filter Material Procurement 
✔ Professional High Temperature Sintered Machine and Die Casting Machine 
✔ 5 of over 10-years engineers and workers in stainless steel filter industry
✔ Stainless steel powder materials stock in to ensure fast manufacturing and shipping out
Main Applications of Stainless Steel Filter
Petrochemical, Fine Chemical, Water Treatment, Pulp and paper, Automobile Industry,
Food and Beverage, Metal Processing and other Industries
1. Liquid Filtration
2. Gas Filtration
3. Fluidizing
3. Gas Sparging
4. Beer or Beverage Brewing
5. Flame Arrestor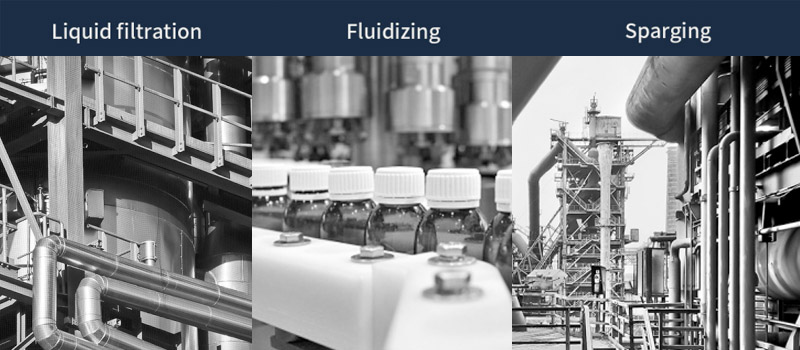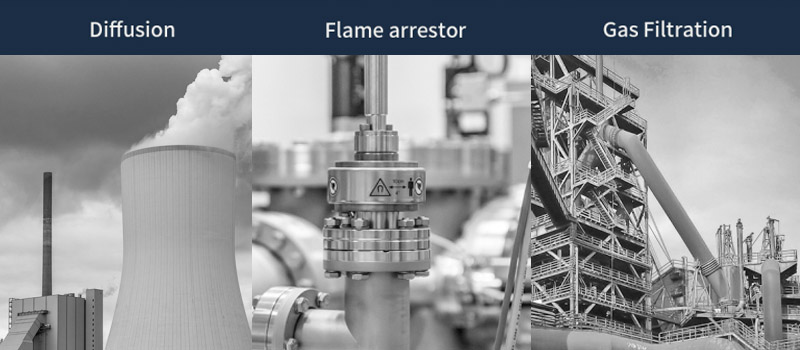 Engineered Solutions Support
In the past 20 years, HENGKO has solved over 20,000 complex filtration and flow control problems for customers
projects worldwide in a wide range of industries.We believe we cal also solving your complex engineering tailored
application, We believe that we can find the best solution for the stainless filters soon for you.
Welcome to Share Your Project and Require Details. We will supply Best
Professional Metal Filter Advice and Solution For Your Projects, Contact Us Today !

How to Customize Sintered Stainless Steel Filter
If you got the Special Require Design for projects and can not find the same or similar filter products, Welcome
to contact HENGKO to work together to find the best solution asap, and here is the process of OEM Sintered
Stainless Metal Filters, 
Please Check it and Cotact us talk more details. 
HENGKO is Dedicated to Helping People Perceive, Purify and Use Matter More Effective !  Making Life
Healthier Over 20 Years.
Here as follow is the List You need to know about the O.E.M Process Details: 
1. Consultation O.E.M details with salesman and R&D Team
2. Co-Development, confirm O.E.M fee
3. Make a Formal Contract 
4. Design & Development, Make Samples 
5. Customer appoval for the sample details
6. Fabrication /Mass Production 
7. Systemassembly
8. Test & Calibrate
9. Shipping Out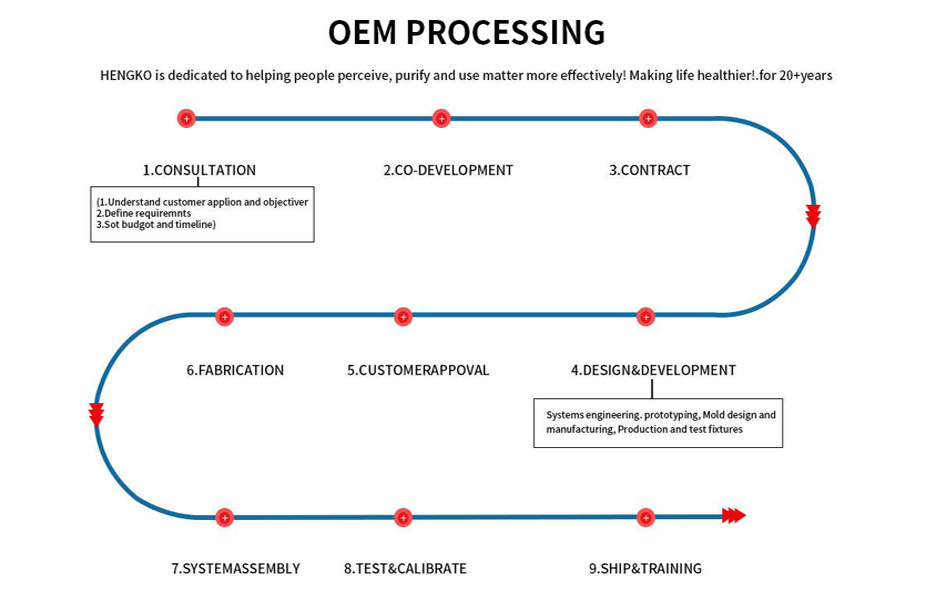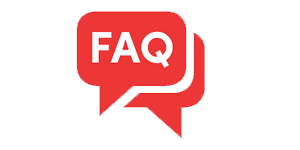 FAQ Guide of Sintered Stainless Metal Filters :
1. Why Use Stainless Steel to Be Filter ? 
There are lot of advantage of stainless steel filters. main features as follow;
1.  Strong Frame
2.  Durable and cost-effective
3.  Better filtering than normal filters
4.  Can load high pressure, high temperature 
5.  Can be used in many harsh environments, resistant to alkali, acid and corrosion
Do You want to know the sintered filter working principle, if the advantage of the sintered
stainless steel can really help your filtration projects, please check the link to know details. 
2. What is the Advantage and Disadvantage of of sintered stainless steel filters ?
For the Advantage is as the five points as above refered.
Then for the Disadvantage main is the cost will be higher than normal filters. but it is worth it. 
Welcome to contact us for get price list. 
3. What are the Available Types for Stainless Steel Filter?
For now , we have many design of stainless steel filter option
We divide them into five categories by shape: 
1. Disc
2. Tube
3. Cup
4. Wire Mesh
5. Shaped, custom as your requires
So if you have any of those 316L or 316 stainless steel filters for your projects, 
please feel free to contact us for know more details, you will get factory price directly.

4. How much Pressure Can a Stainless Steel Filter Can Bear ? 
Normally for the sintered pressure of 316L stainless steel, we design can
accept up to 6000 psi input, but based on the design shape, thickness etc
5. 

What Temperature Extremes Can a Stainless Steel Filter Can use to ? 
For 316 Stainless steel can withstand high temperature in the range of 1200-1300 degrees,
which can be used in relatively harsh conditions
6. When Should I Replace and Clean Stainless Steel Filter ? 
Normally, we advice to replace or clean the sintered stainless steel filters when the The filtered
flow or the filtering speed is obviously lower than the data originally used, for example, it has
dropped by 60%. At this time, you can choose to reverse the cleaning first. If the filtering or
experimental effect still cannot be achieved after cleaning, then we recommend
that you try a new one
7. How to Clean Stainless Steel Filter ? 
Yes, normal we advice to use ultrasonic cleaning 
8. Can I Order Stainless Steel Filter Disc with Customized Dimension? 
Yes, sure , you can welcome to customize the size and diameter as your design. 
 Please send your design idea to us by email asap, so we can supply best solution as your requires.
9. What is the Sample Policy for HENGKO ?
About the samples,  we can accept one time free sample for each month, but for the free sample
details policy, please contact our salesman asap. because the free samples not always there. 
10 What is the Delivery Time for Stainless Steel Filter from HENGKO ?
 Normally, our manufacturing time for Stainless Steel Filter is about 15-30days for O.E.M
stainless steel filters.
11. How to get a Quick Quote of Stainless Steel Filter from HENGKO ? 
Yes, you are welcome to send email directly or send form inquiry as follow form. 
Still have questions for the Stainless Steel Filter for your projects ? 
you are welcome to send email directly by ka@hengko.com or Send form inquiry as follow form.  
Send your message to us:
Write your message here and send it to us