* OEM Porous Sparger By Sparger Types
HENGKO is a seasoned establishment with over 18 years of focus on the production of a diverse range of sintered metal sparger products. To date, we offer top-tier materials such as 316L, 316, Bronze, Inco Nickel, and Composite Materials for the fabrication of gas spargers, air spargers, and liquid spargers.
* OEM Special Sparger By Applications
Our unique porous spargers find widespread use across various industry sparger systems. Should you have a project requiring gas, air, or liquid spargers, we invite you to reach out to us via email ka@hengko.com. We are more than willing to collaborate on creating the ideal sparger elements that perfectly fit your device and sparger system.
* OEM Special Pore Size Air Sparger
Opting for the appropriate pore size of the sintered sparger the initial step towards achieving a superior filtration effect. Therefore, it's crucial that you select a pore size that aligns with the technical specifications required for your product manufacturing. If you have any queries regarding the selection of pore size, feel free to reach out to us.
* OEM Porous Sparger By Design
In terms of appearance and size, we presently offer three predominant types: round, square, and various regular shapes. Additionally, we provide the option to customize special, uniquely-shaped designs according to your requirements.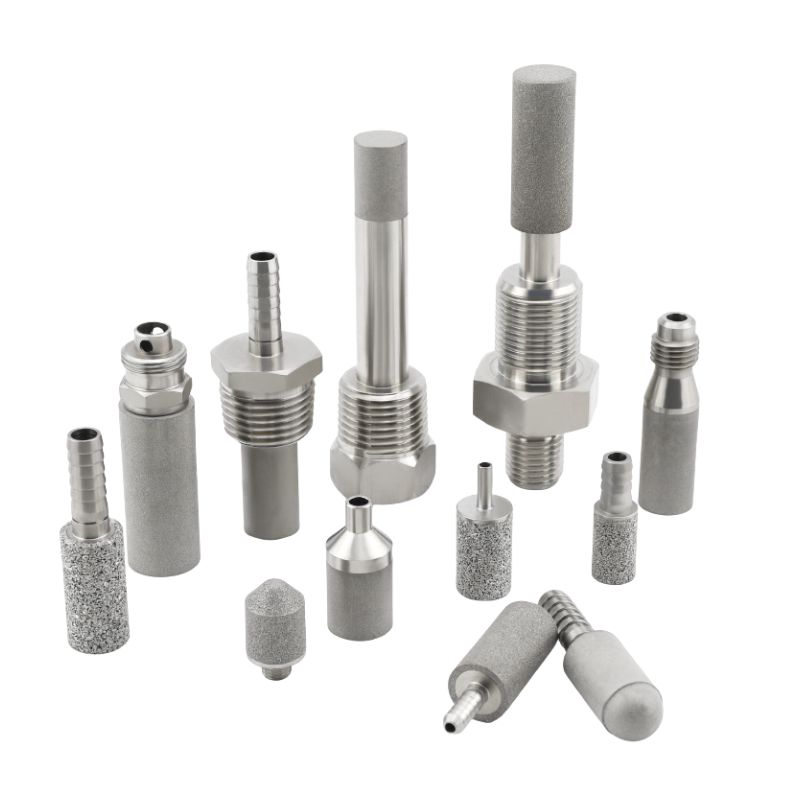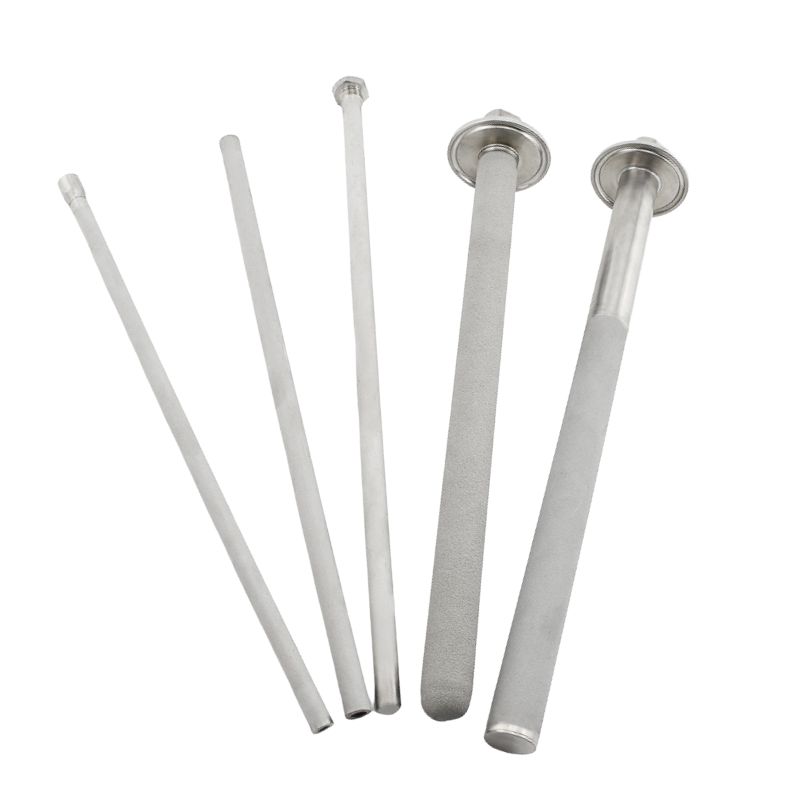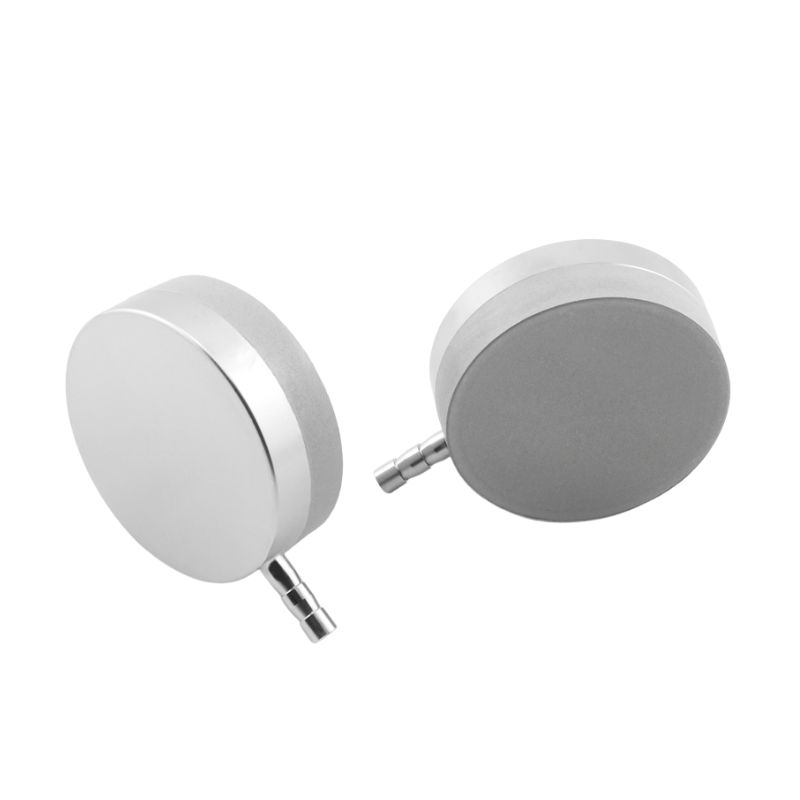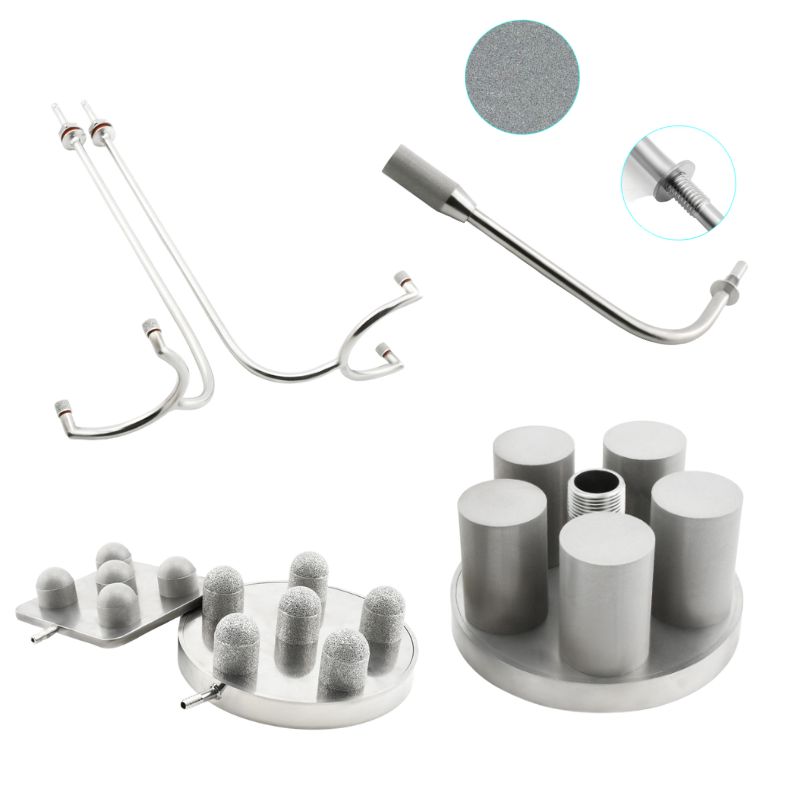 OEM Special Design Sparger
* Why Choose HENGKO OEM Your Special Sintered Metal Sparger
With extensive expertise in fabricating sintered metal filter sparger elements, HENGKO has carved out a reputable niche for itself by producing superior quality and trustworthy metal spargers.
These are extensively utilized in a variety of industries across over 50 countries.
1. Premium-Quality Materials:
Employing cutting-edge technology and superior materials such as 316L stainless steel, HENGKO crafts its sintered filter discs, ensuring their longevity, durability, and efficient filtration performance.
A unique sintering process employed by HENGKO yields filter discs with high porosity and uniform pore distribution, contributing to an efficient filtration process.
2. Customized OEM Service:
HENGKO's sintered metal spargers come with a comprehensive OEM service, available in various sizes, shapes, and materials to accommodate the diverse needs of our clients.
These porous spargers are apt for a myriad of applications, including gas and liquid filtration, air purification, water treatment, and many more.
3. Exceptional Post-Sales Service: 
Apart from offering superior products, HENGKO also excels in providing exemplary customer service. This includes technical support and after-sales service, ensuring customer satisfaction with our products and services.
In conclusion, HENGKO stands as a reliable and dependable manufacturer of sintered filter discs.
Our commitment to quality and customer satisfaction establishes HENGKO as a preferred choice for businesses and industries seeking top-tier filtration solutions.
Over the years, HENGKO, having been involved in the design, development, and production of sintered filters, has sustained close-knit collaborations with numerous globally renowned universities and research laboratories across different sectors. If you require customized sintered filters, do not hesitate to reach out to us. HENGKO is committed to offering the optimal filtration solution, adept at resolving all filtration challenges.

* What You Should Do to OEM Sintered Sparger - OEM Process
Should you be in search of innovative porous sparger concepts for your device and sparger system, we warmly invite you to engage with our sales team for more detailed discussions about your design ideas and technical specifications. To better understand our OEM Process and foster a smoother collaboration, please follow the steps outlined below.

* FAQ about Sinered Sparger ?
As Follow are some FAQ about sintered sparger clients often asked, hope those will be helpful for your sparger business.
A porous sintered metal sparger is a device used to introduce gases into liquids by dispersing the gas through a porous metal matrix.
Porous sintered metal spargers are commonly used in chemical and pharmaceutical industries for gas-liquid reactions, aeration, and oxygenation processes.
Porous sintered metal spargers provide uniform gas dispersion, high gas transfer rates, and low pressure drops, making them highly efficient and cost-effective for a range of applications.
There are some metal for option like: Stainless steel, titanium, and nickel alloys are commonly used to manufacture porous sintered metal spargers due to their corrosion resistance, high-temperature stability, and mechanical strength.
Pore sizes can range from microns to millimeters, depending on the application requirements.
Operating pressures can range from a few psi to several hundred psi, depending on the application requirements.
Yes, porous sintered metal spargers can be customized in terms of size, shape, material, and pore size distribution to meet specific application requirements.
The lifespan of a porous sintered metal sparger depends on several factors, including operating conditions, cleaning procedures, and the quality of the materials used in its construction.
Porous sintered metal spargers are typically cleaned using a combination of ultrasonic cleaning, mechanical scrubbing, and chemical cleaning.
The maximum operating temperature for a porous sintered metal sparger depends on the material used in its construction, with stainless steel spargers typically having the highest maximum operating temperature.
The flow rate range of a porous sintered metal sparger depends on several factors, including the size and shape of the sparger and the operating pressure.
The typical range of gas bubble sizes generated by a porous sintered metal sparger is between 50 and 1000 microns.
Porous sintered metal spargers can be used with flammable liquids, but additional safety measures may be required depending on the specific application.
The cost range of a porous sintered metal sparger depends on several factors, including the size, material, and complexity of the sparger, with larger and more complex spargers typically costing more than smaller and simpler ones.
Normally, the MOQ for OEM Sintered Sparger is 100pcs based on the size and Process requirements
Normally, It is need about 15-25 work days to design and make samples for our special metal sintered sparger 
HENGKO offers a wide variety of sintered metal spargers suited for diverse applications. We invite you to explore the following sintered sparger designs and sintered filters. Should any of these pique your interest, feel free to click the provided link for more detailed information. For pricing inquiries, you're welcome to reach out to us via email at ka@hengko.com today.
Send your message to us:
Write your message here and send it to us