HENGKO Wireless Temperature & Humidity Data Logger HK-J9A205
Product Detail
Product Tags
The HK-J9A205 data loggers use HENGKO's proprietary wireless technology to monitor environments ranging from warehouses, to production areas, to cleanrooms and laboratories. HENGKO wireless technology provide a robust wireless signal that is extremely reliable over long distances and in complex, obstructed conditions. This wireless technology allows each data logger's signal to travel over 100 m without the aid of signal amplifiers or repeaters. The HK-J9A205 data loggers combine with Smart logger software. HK-J9A205 wireless data loggers connect to the network, direct access to PDF or CSV format of data record documents. The data loggers are ideal for monitoring, alarming and reporting temperature and humidity in controlled environments. The HK-J9A200 is also available as a temperature only data logger.
Reliable temperature and relative humidity measurement precision

Dedicated mounting bracket mounting

Each data logger uses standard alkaline batteries, typical battery life of 18 months, no need for costly battery replacements between recommended calibrations

Cost-effective alternative to chart recorders
HENGKO Wireless Temperature & Humidity Data Logger HK-J9A205 for wireless monitoring of controlled areas
USB Temperature and humidity data logger

Model

Humidity range

Temperature range

Storage capacity

HK-J9A101

-

-20~60℃

32000 data

HK-J9A102

-

-20~60℃

32000 data

HK-J9A103

0-100%RH

-30~70℃

65000 data

HK-J9A105

0-100%RH(High precision)

-30~70℃

65000 data

PDF Temperature and humidity data logger

HK-J9A203

-

-30~70℃

16000 data

HK-J9A205

0-100%RH

-30~70℃

16000 data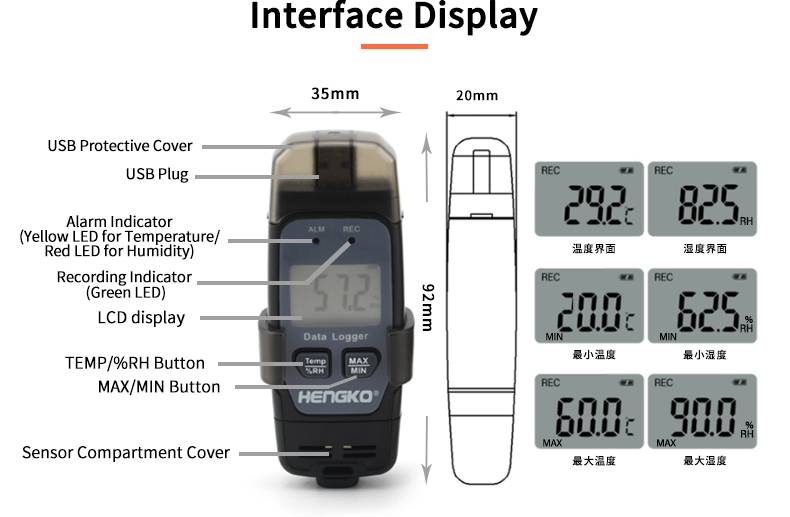 One-click networking upgrade
Data cloud storage compliance safety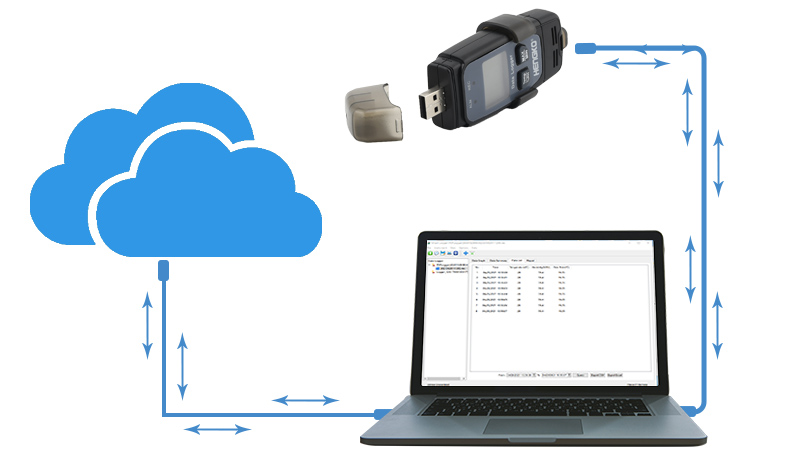 Automatic report generation
(Various formats)

USB plug and play, PDF formats
USB interface to read the data
Without any extra connector, plug the data logger into the computer USB connector, the report can be exported directly.
Direct read PDF report
Without any software, connect the data logger and computer, the report of temperature and humidity measuring data will automatically generate.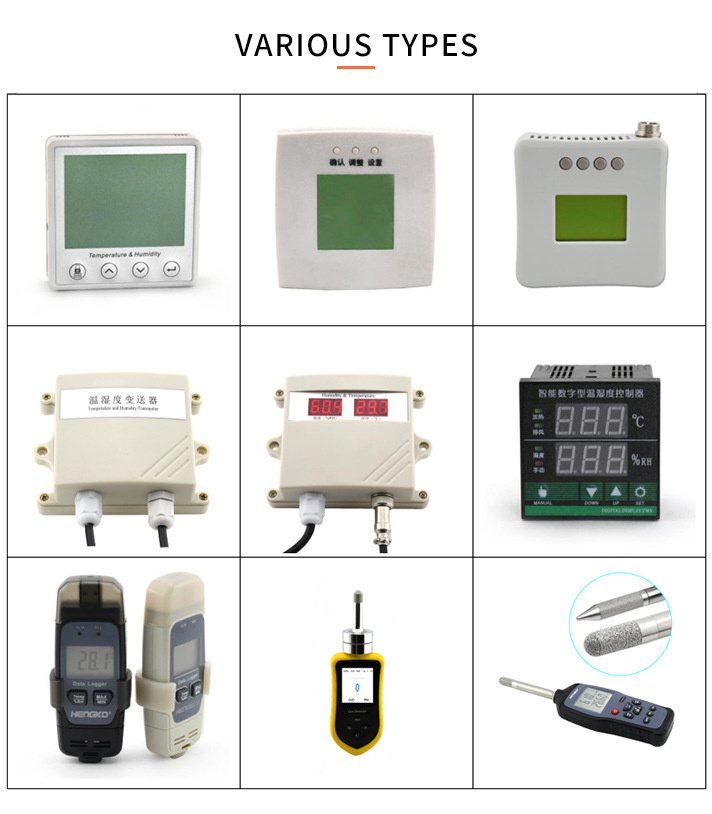 ---
Previous:
One of Hottest for Filter Element Material - increase gas absorption small bubbles single in-tank porous metal spargers or multiple sparger assembly for a large tank – HENGKO
Next:
HENGKO 316 micron stainless steel air aerator stone diffusion stone used in microalgae photosynthesis
---