Stainless Diffusion Stone 0.5 2 Micron Oxygen Stone Fitting For Homebrew Wine Beer Tools Bar Accessories
Product Detail
Product Tags
Stainless Diffusion Stone 0.5 2 Micron Oxygen Stone Fitting For Homebrew Wine Beer Tools Bar Accessories
This homebrew oxygenation aeration stone can diffuse oxygen into your beer keg for fermentation.
It is made of stainless steel, has a strong structure and a long lifespan.
The connector is smooth and burr-free, bringing a good touch feeling, you can easily clean the surface.
It has good corrosion resistance, making it more long-lasting and fit for corrosion sensitive situations.
It is designed with 0.5 and 2 micron stone, which is great for homebrew beer fermentation.
Features:
[Premium Quality] Constructed of food-grade material with 304 stainless steel 1/4″ barb to ensure durability, no rust or leak.
[Easy to Use] Easily attaches to plastic bottles, gas (grey) ball lock connectors, or liquid (black) ball lock connectors.
[Lightweight & Portable] The carbonation stone is lightweight, makes it more portable than the traditional carbonation system.
[High Efficacy] With the help of aeration stone, your beverage can be carbonating easily and is available to drink almost immediately.
[Various Usage] Carbonation caps can carbonate multiple beverages, including beer, soda, wine and juice.
[Long service time] It is made of stainless steel, is tough and sturdy, not easy to be rusted
Want more information or would like to receive a quote?
Click the Online Service at the top right to contact our salespeople.
E-mail:
                                     ka@hengko.com              sales@hengko.com              f@hengko.com              h@hengko.com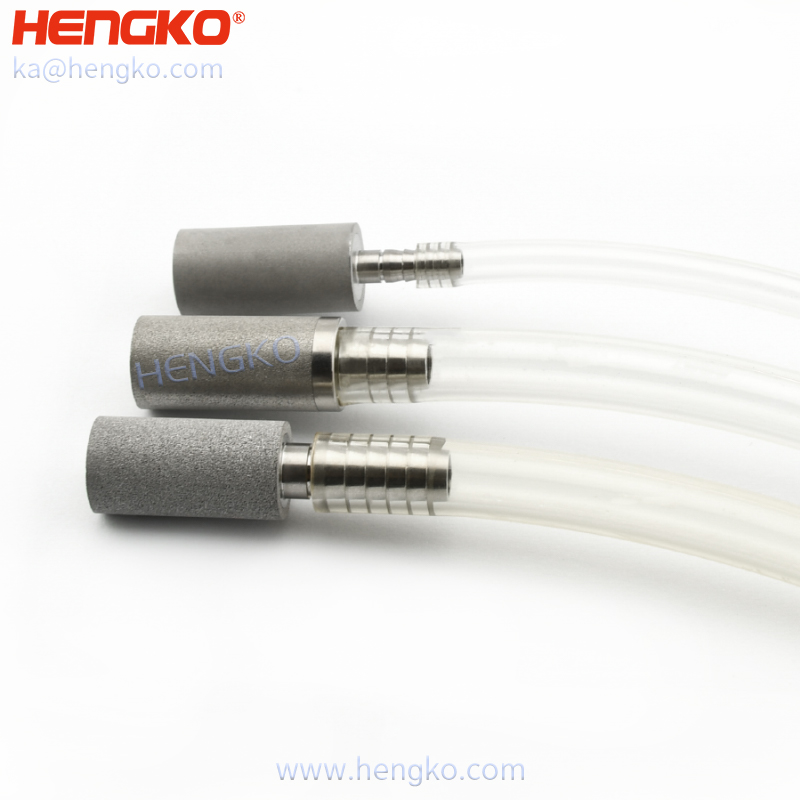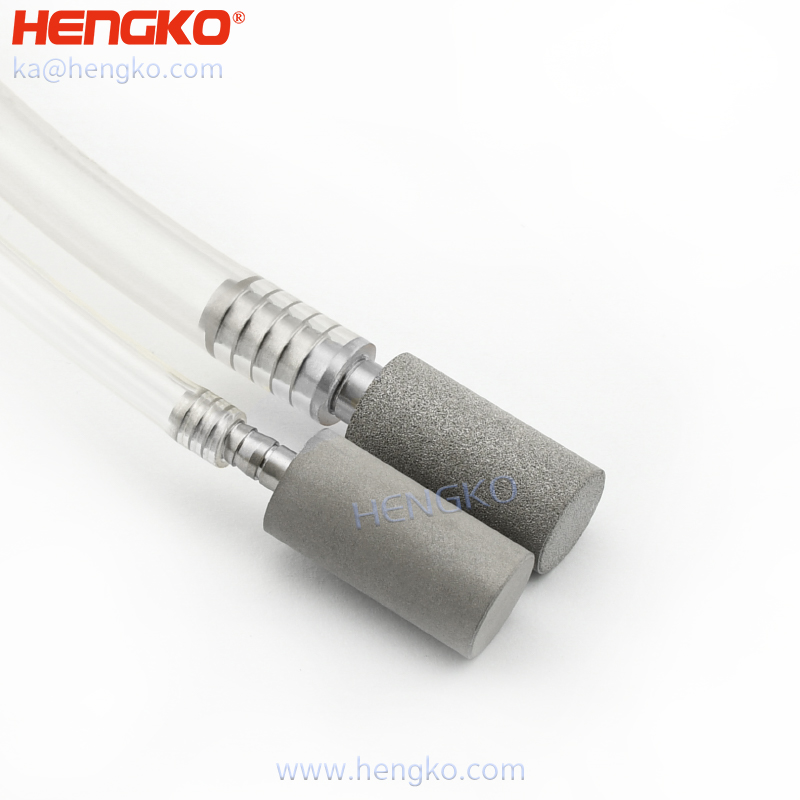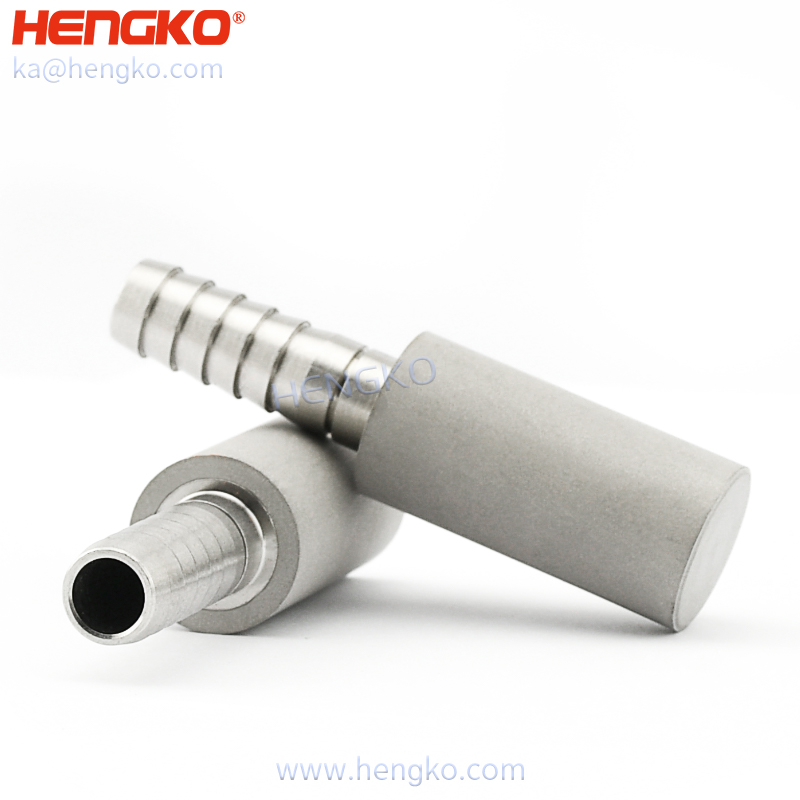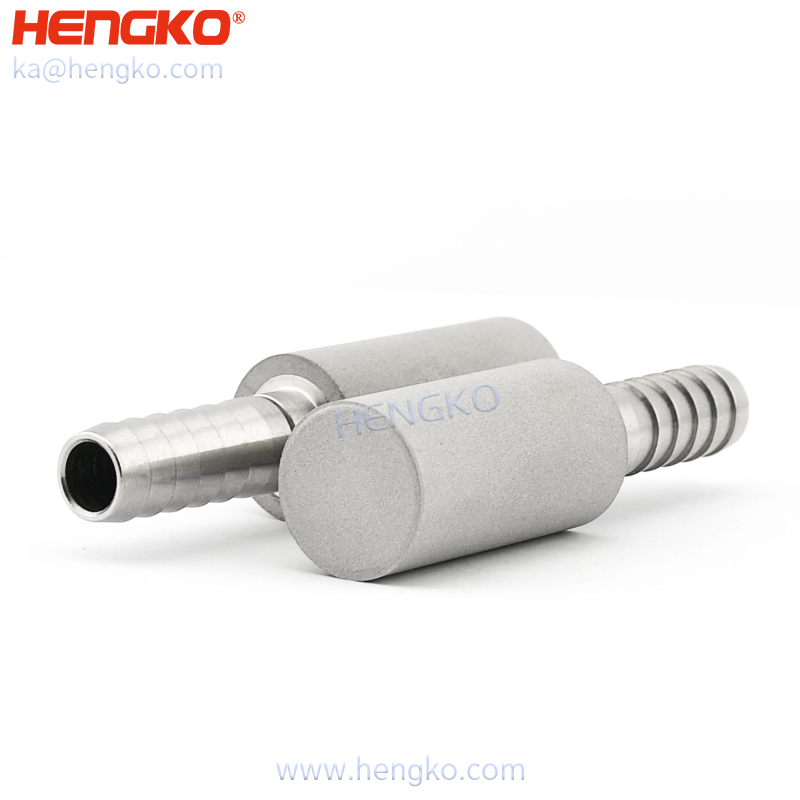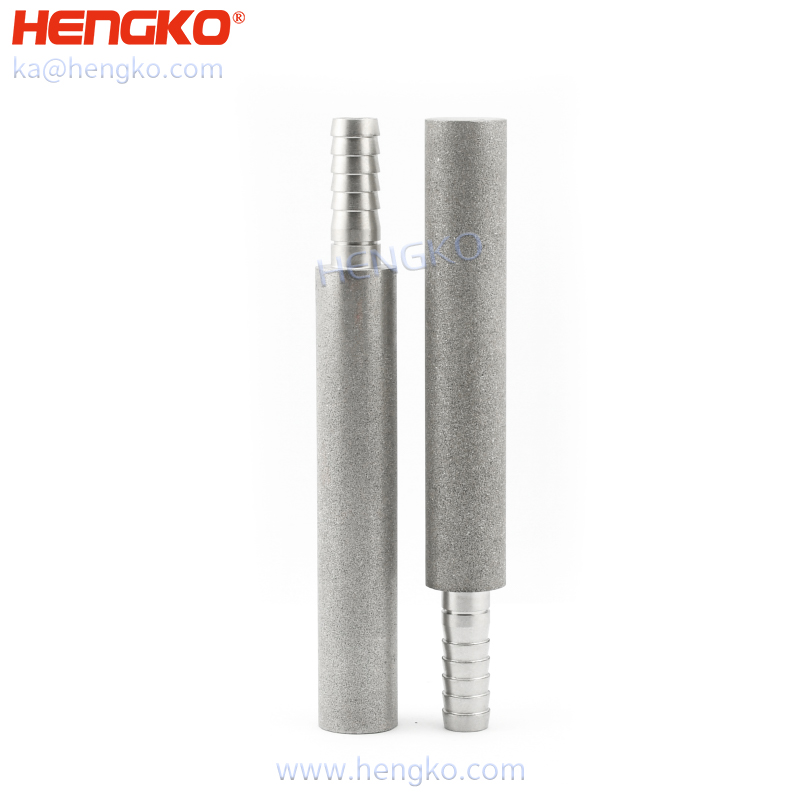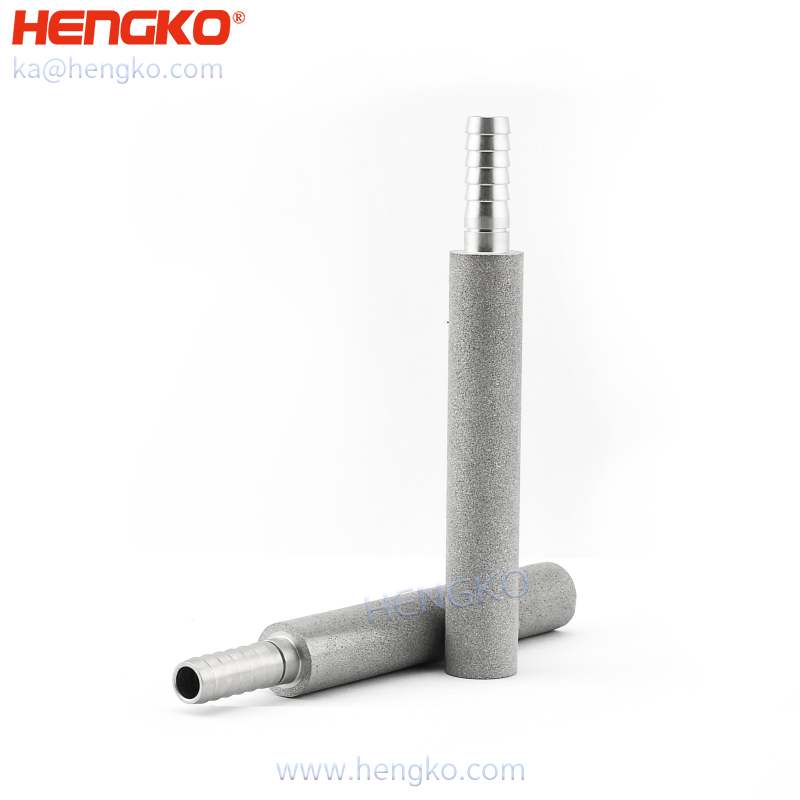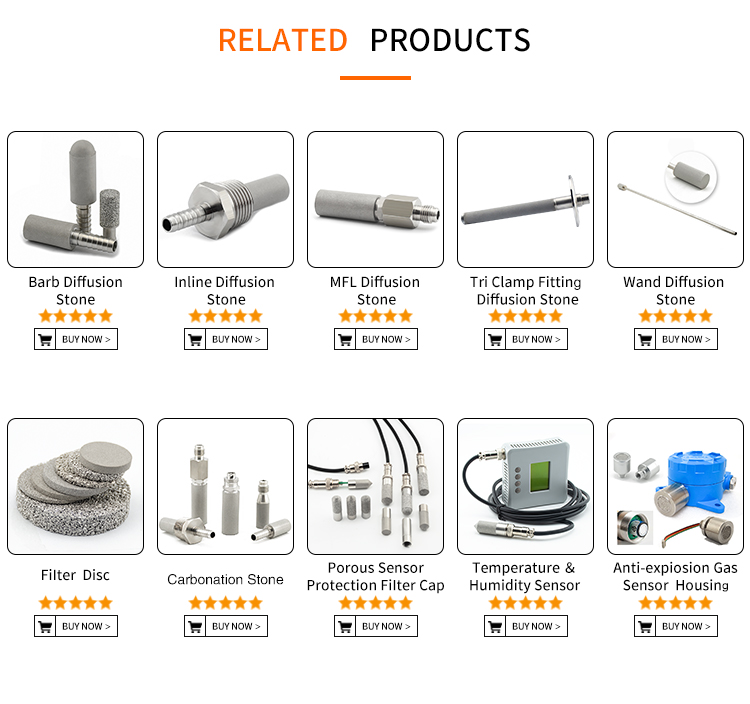 – 

With greater gasquid contact area, the time and volume required to dissolve gas into liquid is reduced. This is accomplished by reducing the bubble size, which creates many tiny, slow-moving bubbles that result in a large increase in absorption.  
Q2. Can it be used for aeration system?
–

Yes of course. They are widely used for foam kit, fermentation equipment, home brewing device, ozone/oxygen/CO2/N2 diffuser, bioreactor, aquaculture, etc.
– 

By ultrasonic baths or reverse flow flushing.
Q4. Do you offer OEM/ODM services?
– Sure, highly welcome.
---
Previous:
0.5 2 Micron Stainless Steel Aeration Stone Carbonating Diffusion Stone with 1/4 1/8 Inch Barb for aeration & carbonation
Next:
IP65 66 67 temperature and humidity sensor porous waterproof sensor housing filter components accessories enclosures
---