HENGKO 2 10 15 microns sintered porous metal stainless steel 316L aeration bubble diffuser carb stone soda filter with 1/8" barb for DIY home brewing beer wine
Product Detail
Product Tags
This homebrew oxygenation aeration stone can diffuse oxygen into your beer keg for fermentation.
It is made of stainless steel, has a strong structure and a long lifespan.
The connector is smooth and burr-free, bringing a good touch feeling, you can easily clean the surface.
It has good corrosion resistance, making it more long-lasting and fit for corrosion sensitive situations.
It is designed with 0.5 and 2 micron stone, which is great for homebrew beer fermentation.
Features:
[Premium Quality] Constructed of food-grade material with 304 stainless steel 1/4″ barb to ensure durability, no rust or leak.
[Easy to Use] Easily attaches to plastic bottles, gas (grey) ball lock connectors, or liquid (black) ball lock connectors.
[Lightweight & Portable] The carbonation stone is lightweight, makes it more portable than the traditional carbonation system.
[High Efficacy] With the help of aeration stone, your beverage can be carbonating easily and is available to drink almost immediately.
[Various Usage] Carbonation caps can carbonate multiple beverages, including beer, soda, wine and juice.
[Long service time]This homebrew oxygenation aeration stone can connect with an aeration pump to provide oxygen for fermentation
It is made of stainless steel, is tough and sturdy, not easy to be rusted
HENGKO 2 10 15 microns sintered porous metal stainless steel 316L aeration bubble carb stone soda filter with 1/8" barb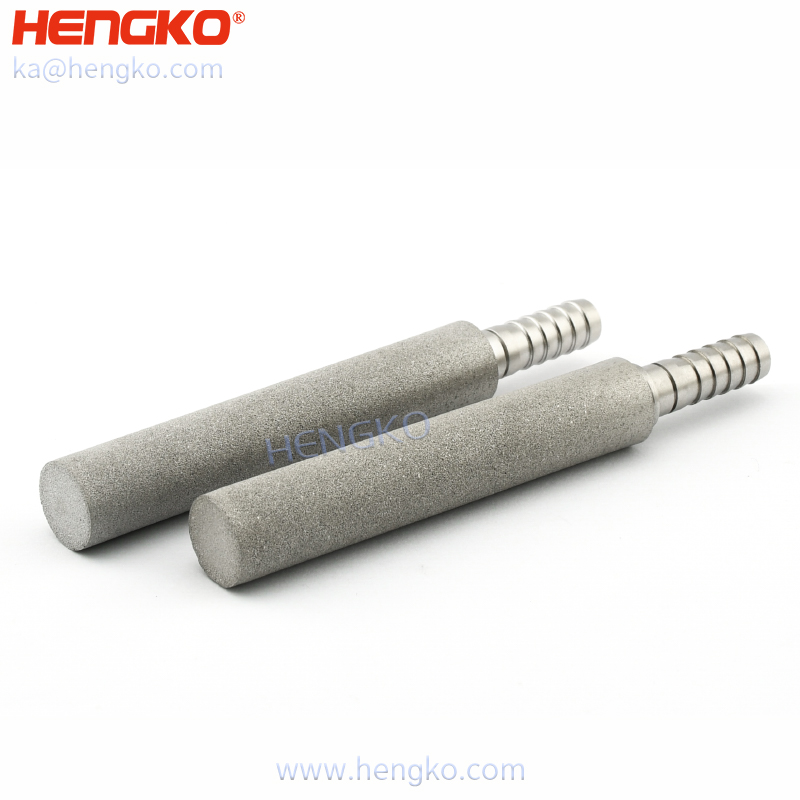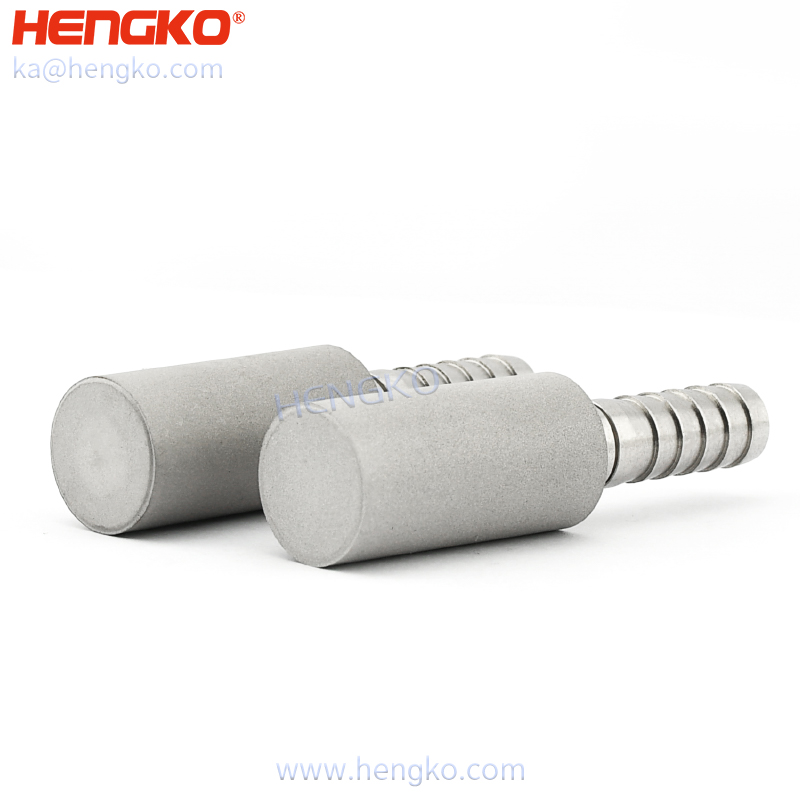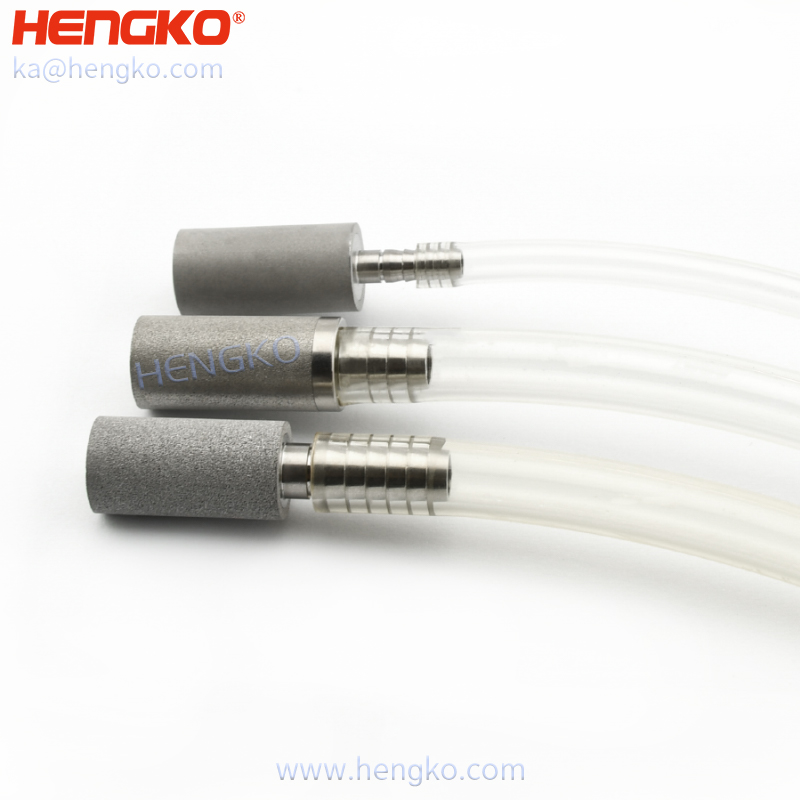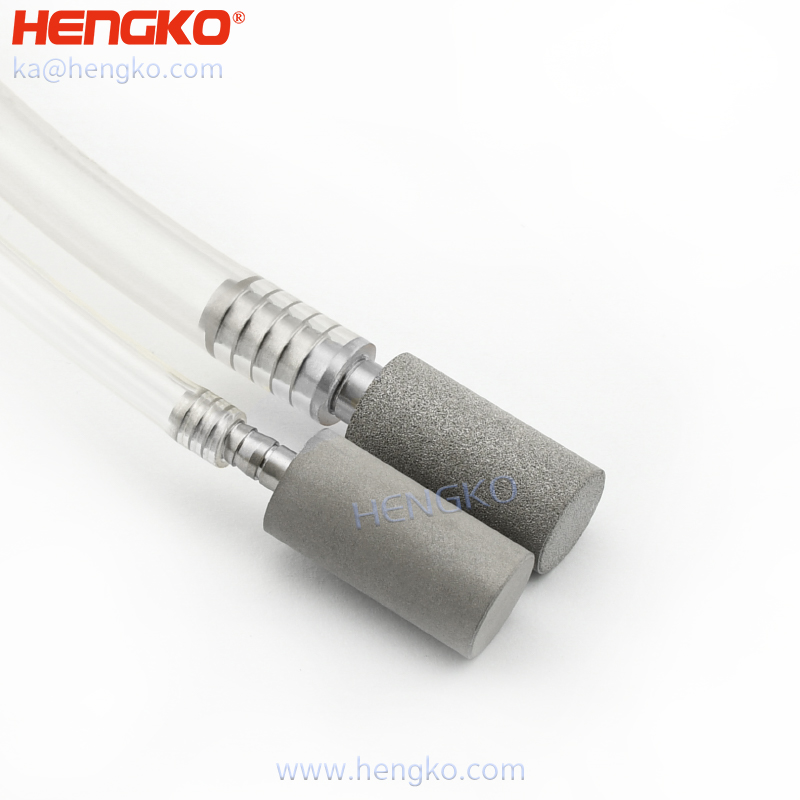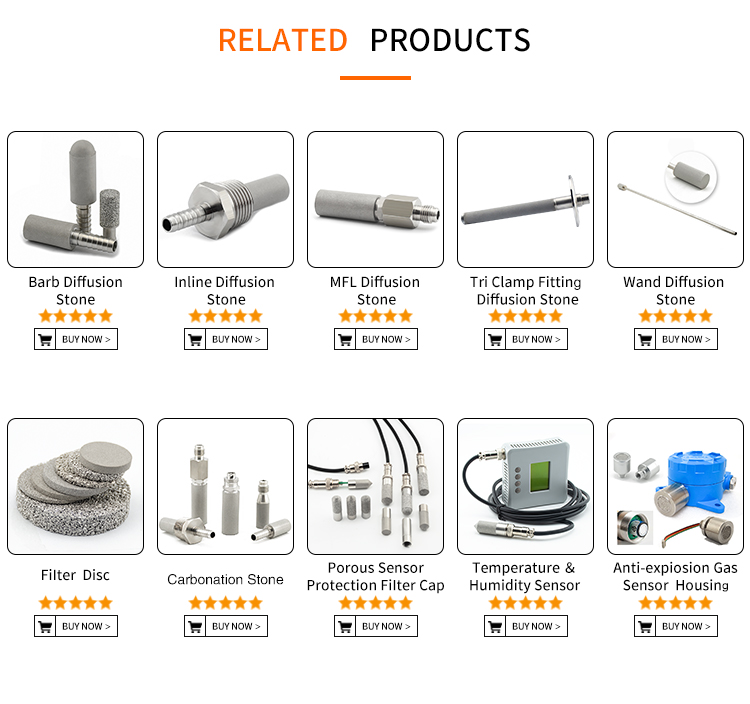 ---
Next:
Wholesale custom waterproof Stainless Steel Probe Filter Protection Casing Industrial I2C SHT35 Temperature and Humidity Sensor probe module
---