Handheld temperature and relative humidity data recorder sensor in fruit and vegetable warehouses glasshouses
Product Detail
Product Tags
Handheld temperature and relative humidity data recorder sensor in fruit and vegetable warehouses glasshouses 
HENGKO HK-J8A102/HK-J8A103 multifunction digital temperature and humidity data logger. It is an industrial, high precision and relative humidity measuring instrument.The data logger is powered by a 9V battery and has an external high-precision probe. It has advantage of measuring humidity, temperature, dew point temperature and wet bulb temperature.This product is the ideal choice for temperature and humidity measurement in laboratory, industry and engineering.
Feature:
Steady and accurate reading
Large LED display
low power consumption
It can store 99 pieces of data
E-mail:
                                     ka@hengko.com              sales@hengko.com              f@hengko.com              h@hengko.com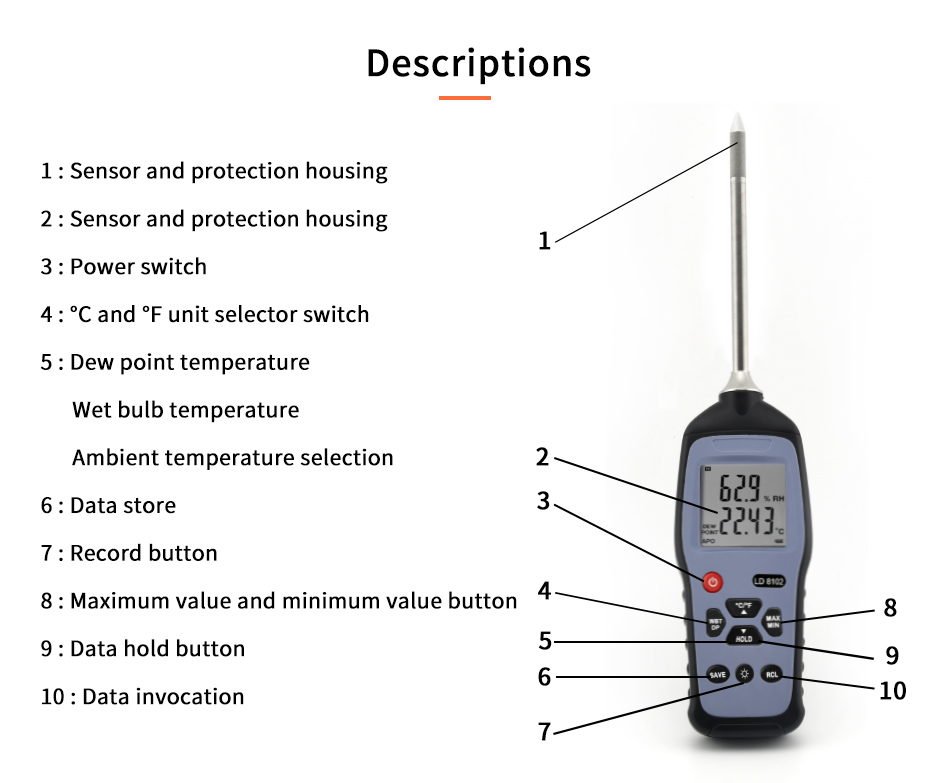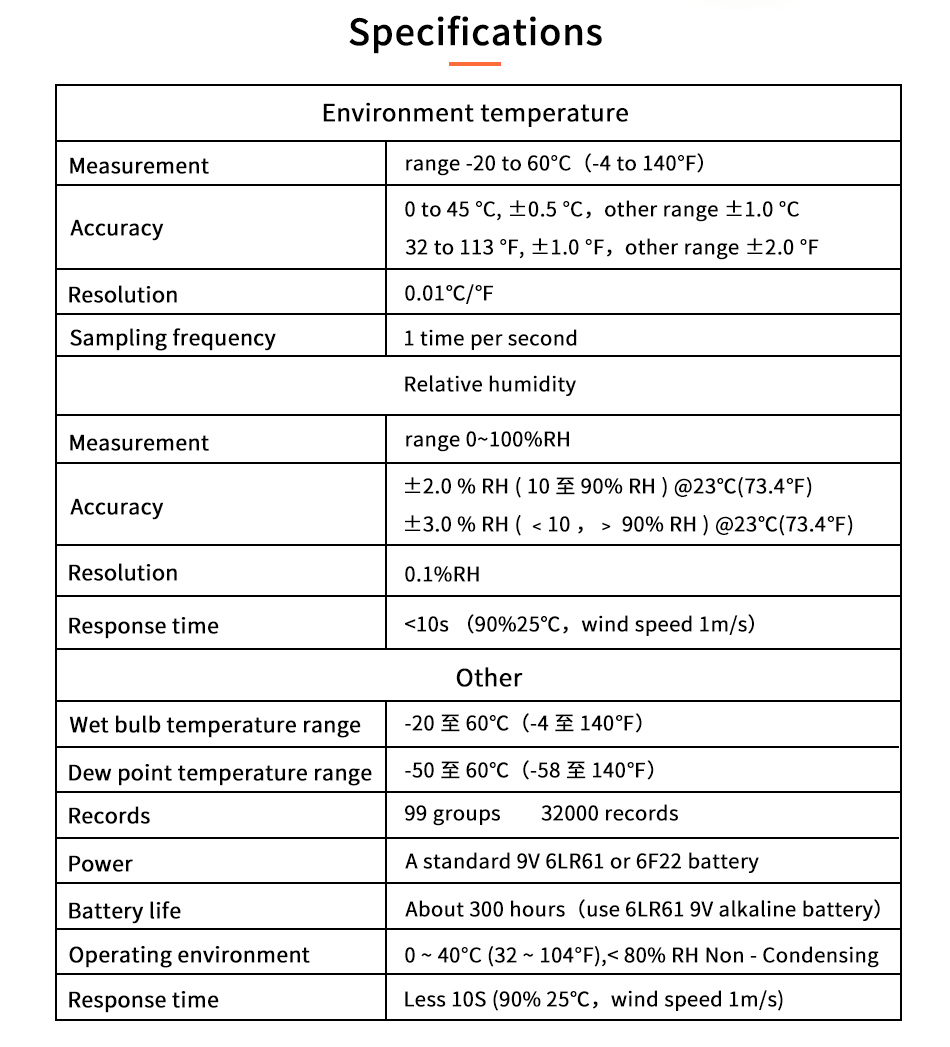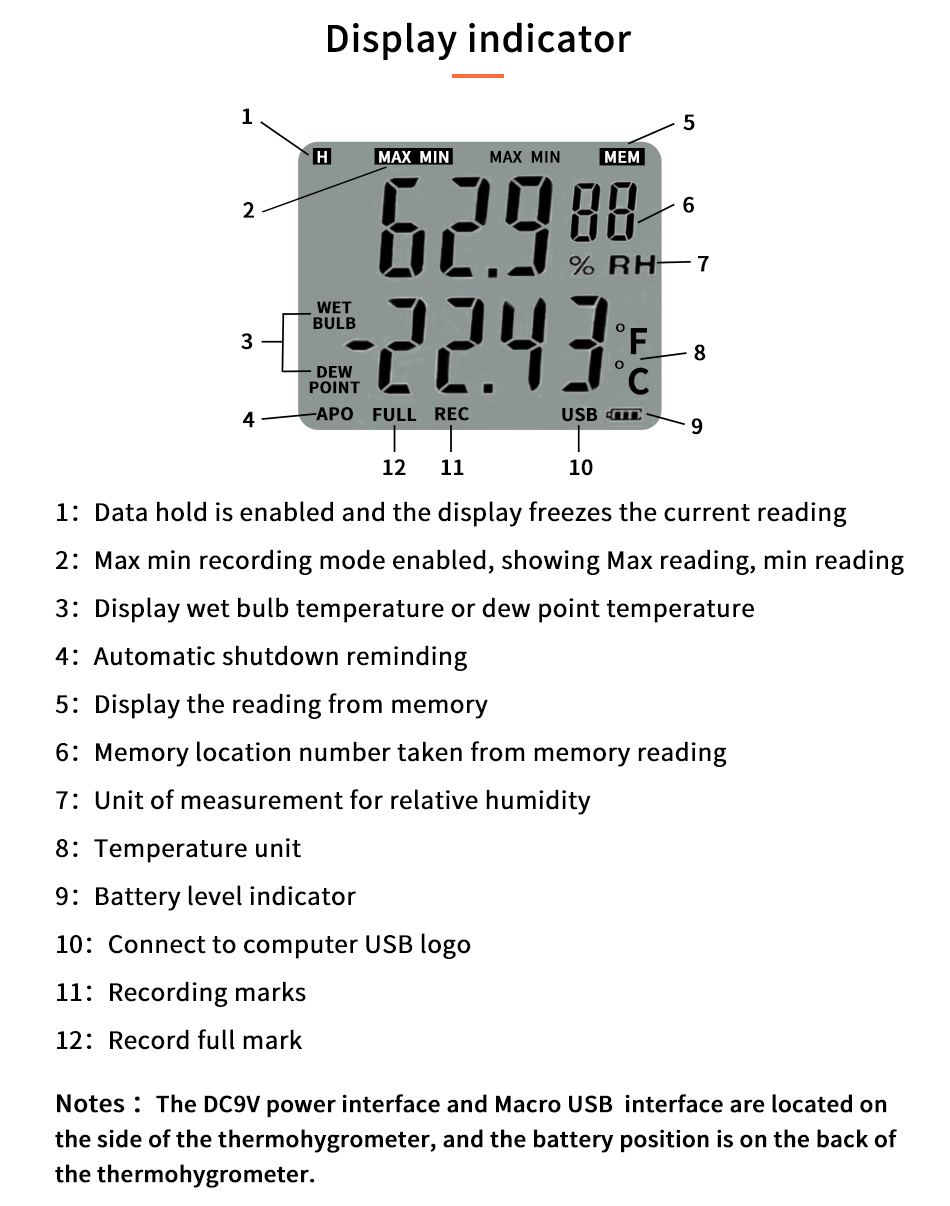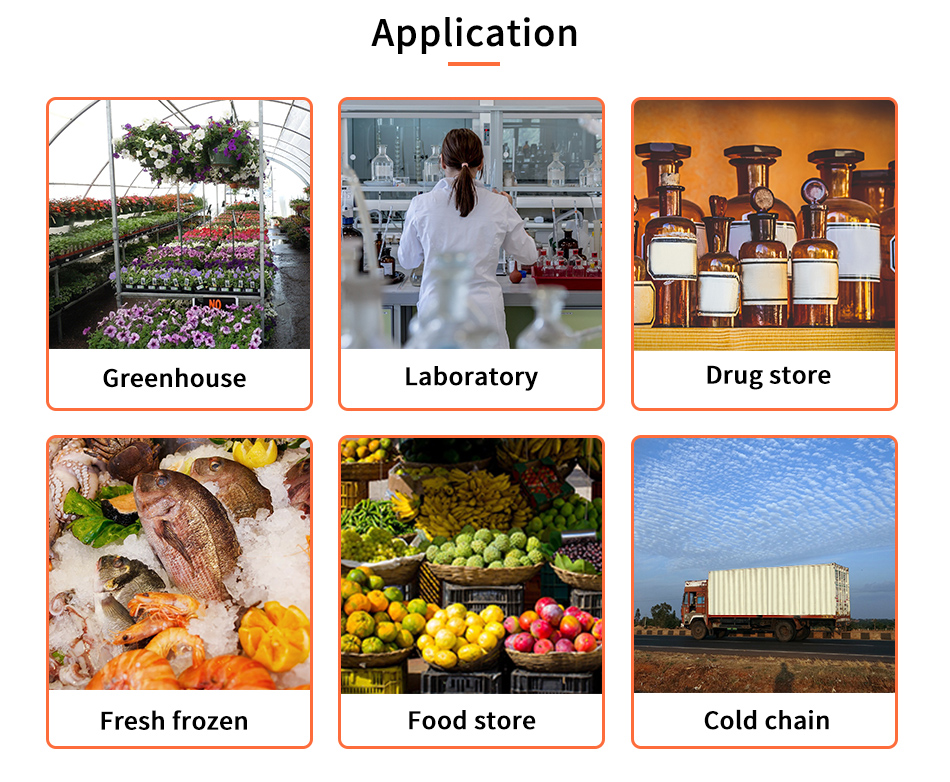 –

RS485, 4-20mA, wireless, etc.
Q2. Is transimitter available?
Q3. Can cable length and sensor type be customized?
– 

Of course, standard cable length is one meter, sensor types can be SHT1x series, SHT2x series, and SHT3x series.
---
Previous:
2019 New Style Online Moisture Sensor - HK99MCN soil temperature and humidity sensor transmitter 316l stainless steel sintered humidity sensor probe filter cover – HENGKO
Next:
Manufacturer for Ozone Diffuser Stone - Micro industrial sintered metal sparger stainless steel material quick change as agitation replacement of bioreactor systems – HENGKO
---