Wireless Portable USB Temperature and Humidity Data Logger Wholesale
Product Detail
Product Tags

High precision reusable 1S collection time settable temperature and humidity data logger
To help monitor and maintain the ideal growing conditions for your plants, flowers, or vegetables inside your greenhouse, you will need a reliable and accurate temperature an humidity data logger.
HENGKO remote greenhouse temperature and humidity data logger adopting high precision sensor is our top recommendation to monitor temperature and humidity. It can automatically record and save data according to your setting intervals. Its intelligent data analysis and manager software provide a long time and professional temperature and humidity measuring, recording, alarming, and analyzing.
Want more information or would like to receive a quote?
Click the
Online Service
button at the top right to contact our salespeople.
E-mail:
                ka@hengko.com              sales@hengko.com                    f@hengko.com                         h@hengko.com
Wireless portable (USB) remote greenhouse high temperature and relative humidity monitoring data logger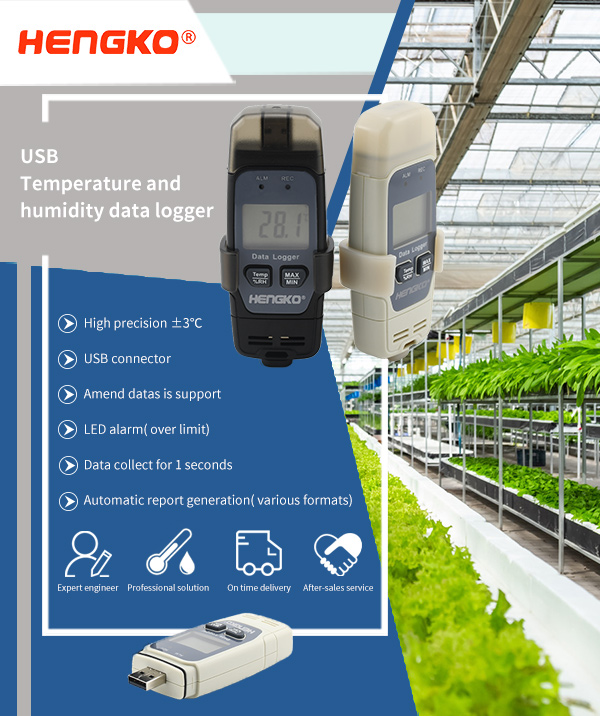 USB Temperature and humidity data logger

Model

Humidity range

Temperature range

Storage capacity

HK-J9A101

-

-20~60℃

32000 data

HK-J9A102

0-100%RH

-20~60℃

32000 data

HK-J9A103

0-100%RH

-30~70℃

65000 data

HK-J9A105

0-100%RH(High precision)

-30~70℃

65000 data

PDF Temperature and humidity data logger

HK-J9A203

-

-30~70℃

16000 data

HK-J9A205

0-100%RH

-30~70℃

16000 data
Designed for fresh produce, and food logistics with LCD display, temperature, and humidity function, customers can configure their desired time zone and temperature and humidity alarm range to meet the temperature and humidity range of different fruits and vegetables through the configuration software. The logger is very easy to use: turn it on with one click, put it into the container or fruit and vegetable box, and after the trip is recorded, connect it to a computer to automatically generate PDF and CSV temperature and humidity reports. No software is required and it is compatible with various computer operating systems, which significantly saves manual training time and costs.
Especially worth mentioning is that this recorder adopts the Swiss SENSIRION temperature and humidity sensor, which is more accurate in measurement results and faster in response, making it very suitable for all kinds of fresh products that are sensitive to temperature and humidity.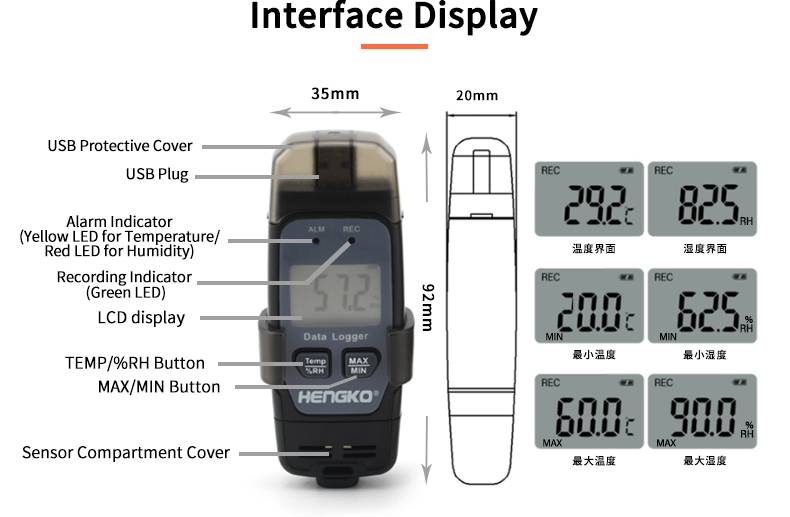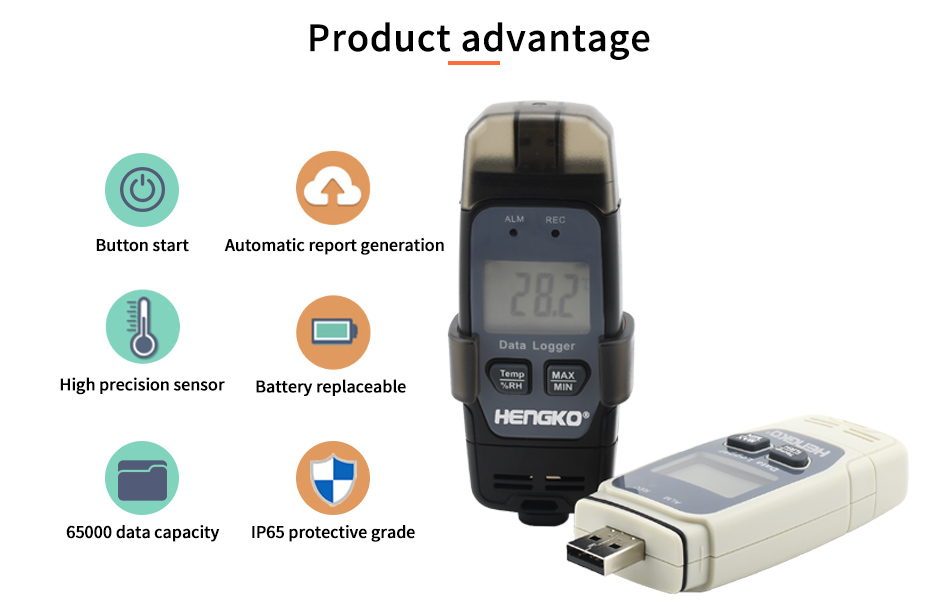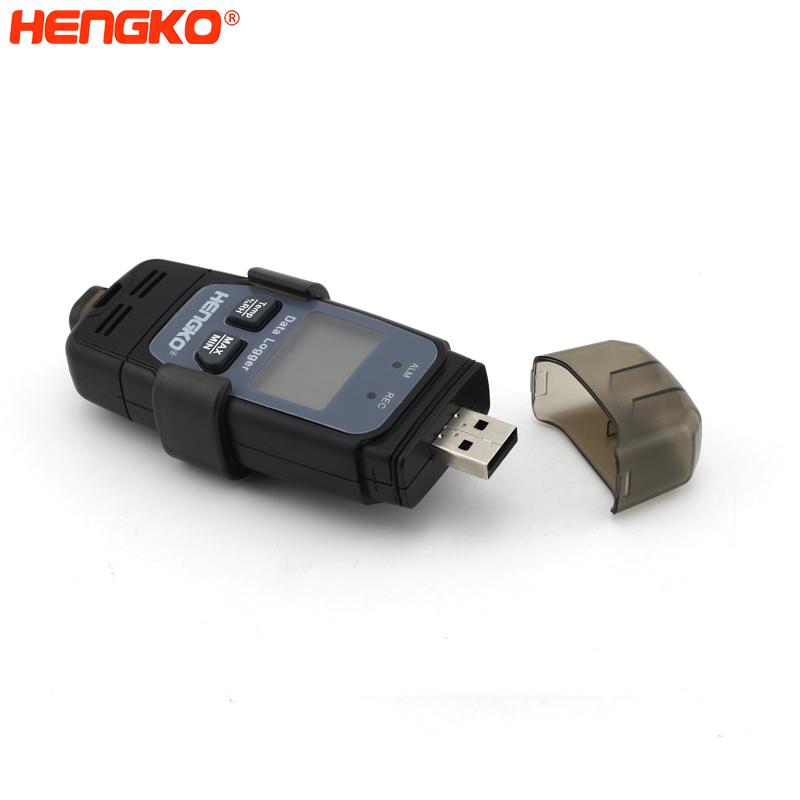 01. TEMP/RH Button: Press for 3 seconds
Power on if the data logger is off.
Start recording if you select start mode "By Button".
02. Set parameters on the Smart Logger
Set the recording interval, blinking interval, and number of records.
03. Start it by long pressing TEMP/RH button

Place data logger in the environment where you are needed.
.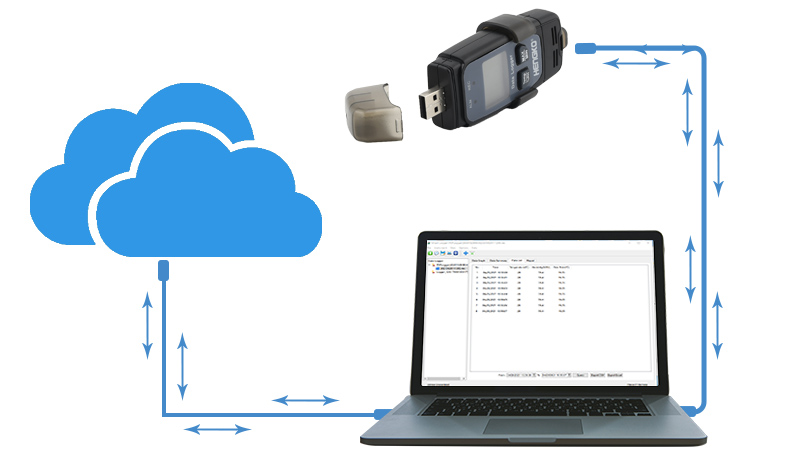 USB interface to read the data
Without any extra connector, plug the data logger into the computer USB connector, the report can be exported directly.
Direct read PDF report
Without any software, connect the data logger and computer, the report of temperature and humidity measuring data will automatically generate.
Choose the sensors to monitor the environment in your greenhouse remotely.
Gain peace of mind knowing that you're monitoring operations 24/7.
Records temperatures from -30˚C to +70˚C and displays in ˚C and ˚F
Records and displays humidity readings from 0% to 99%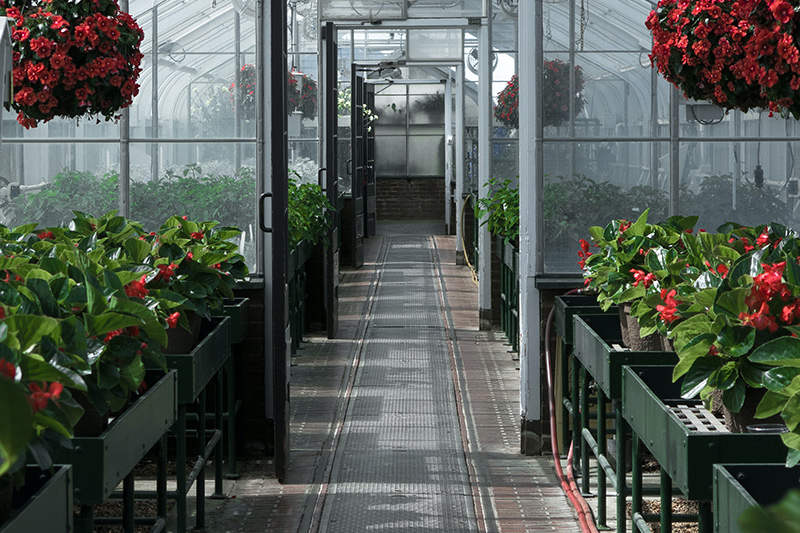 ---
Previous:
Best Price for Sulphur Dioxide Gas Sensor - HK83MCN SHT21 25 30 flameproof soil temperature humidity sensor porous sintered stainless steel 304 mesh filter sensor housing – HENGKO
Next:
Cheap price Diffusion Stone Brewing - sintered stainless steel ozone bubble diffusers submersible aerator stone for aquaculture/ozone mixing aeration – HENGKO
---