Wireless portable (USB) greenhouse high temperature and relative soil moisture humidity sensor data logger
Product Detail
Product Tags
Wireless portable (USB) greenhouse high temperature and relative soil moisture humidity sensor data logger
HK-J9A100 series wireless temperature and humidity data logger adopts high precision sensor to measure the temperature and humidity. It can automatically record and save data according to your setting intervals. Its intelligent data analysis and manager software provide a long time and professional temperature and humidity measuring, recording, alarming, analyzing …to meet the requirements of different applications of temperature and humidity sensitive occasions.
Our data logger with exquisite appearance, easy to carry and install. Its maximum capacity is 640000 data. It has USB transport interface to connect computer, using with the SmartLogger software can download the data chart and report.
Want more information or would like to receive a quote?
Click the
Online Service
button at the top right to contact our salespeople.
E-mail:
                                     ka@hengko.com              sales@hengko.com              f@hengko.com              h@hengko.com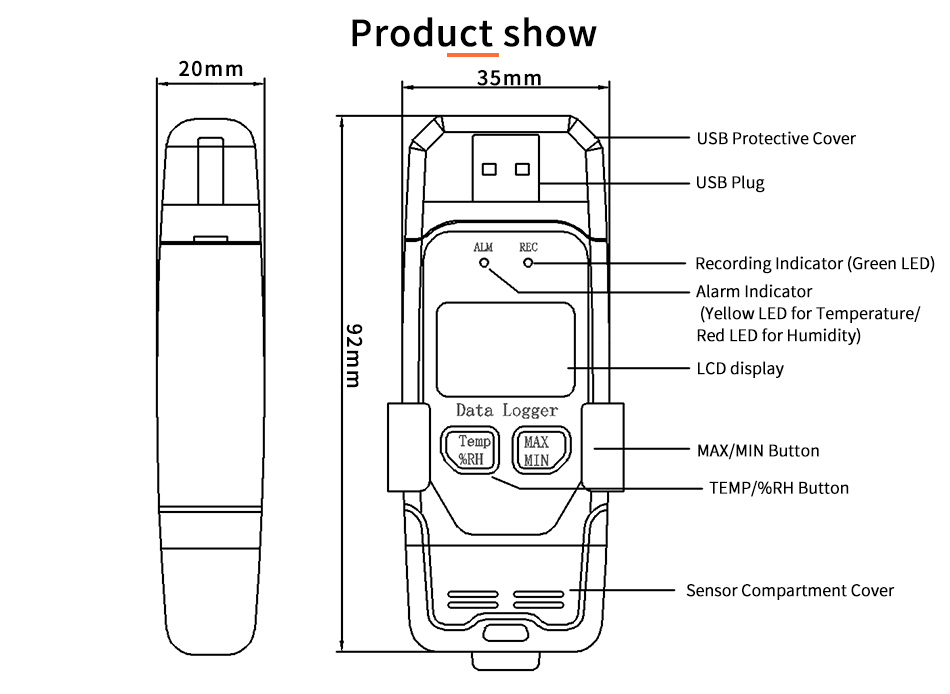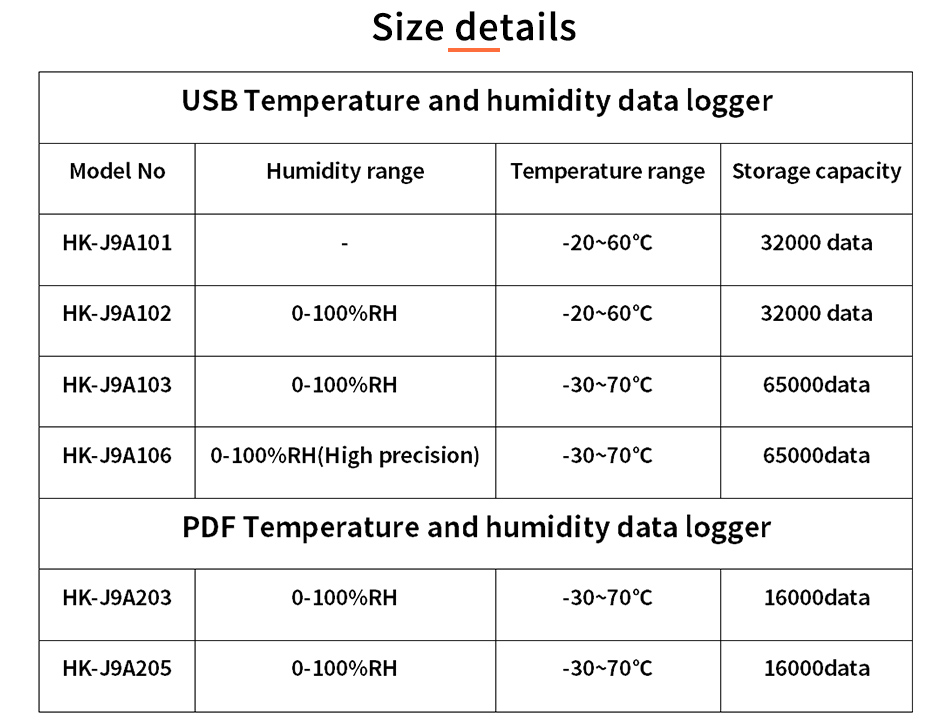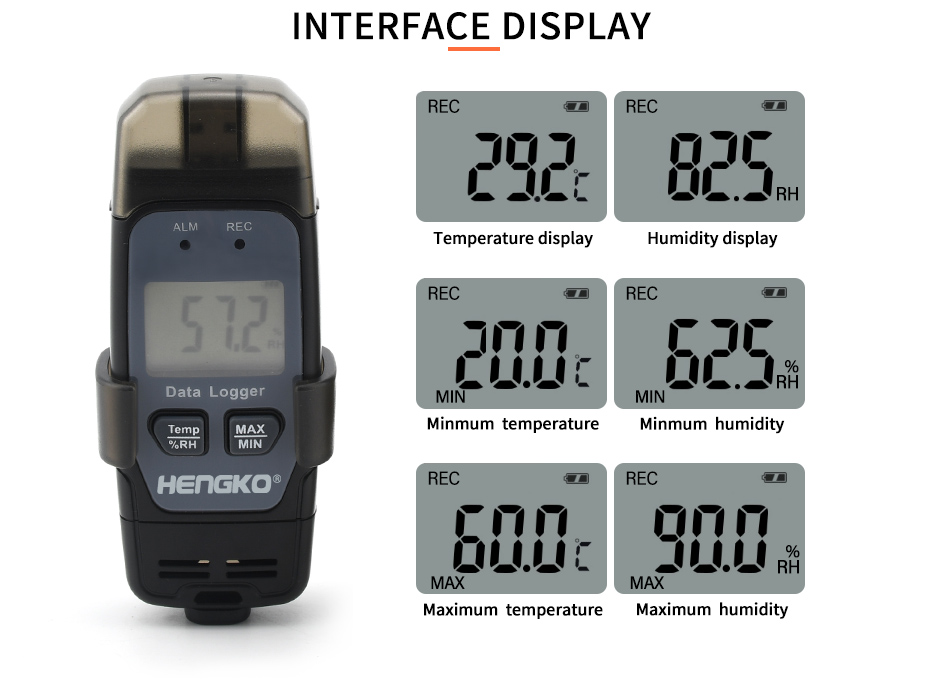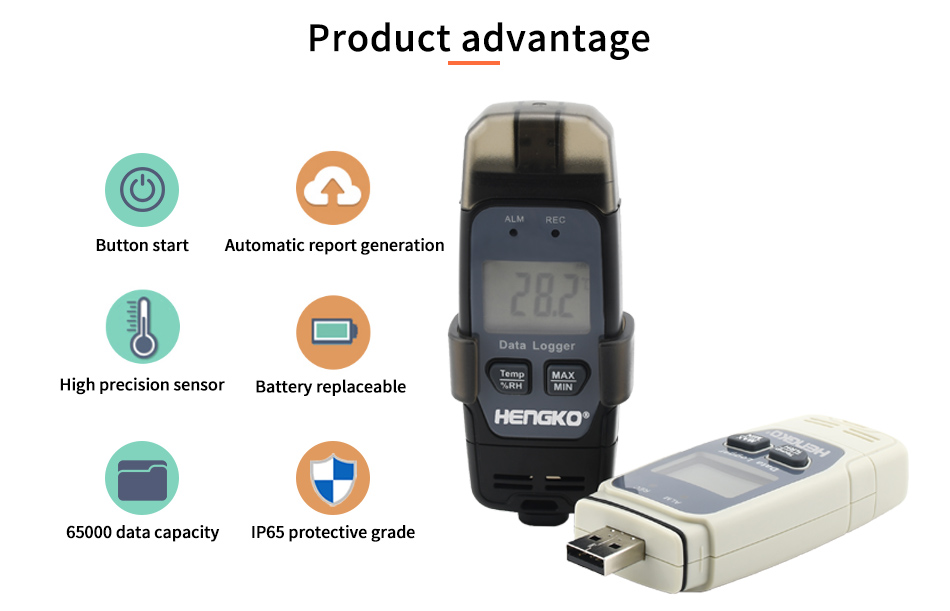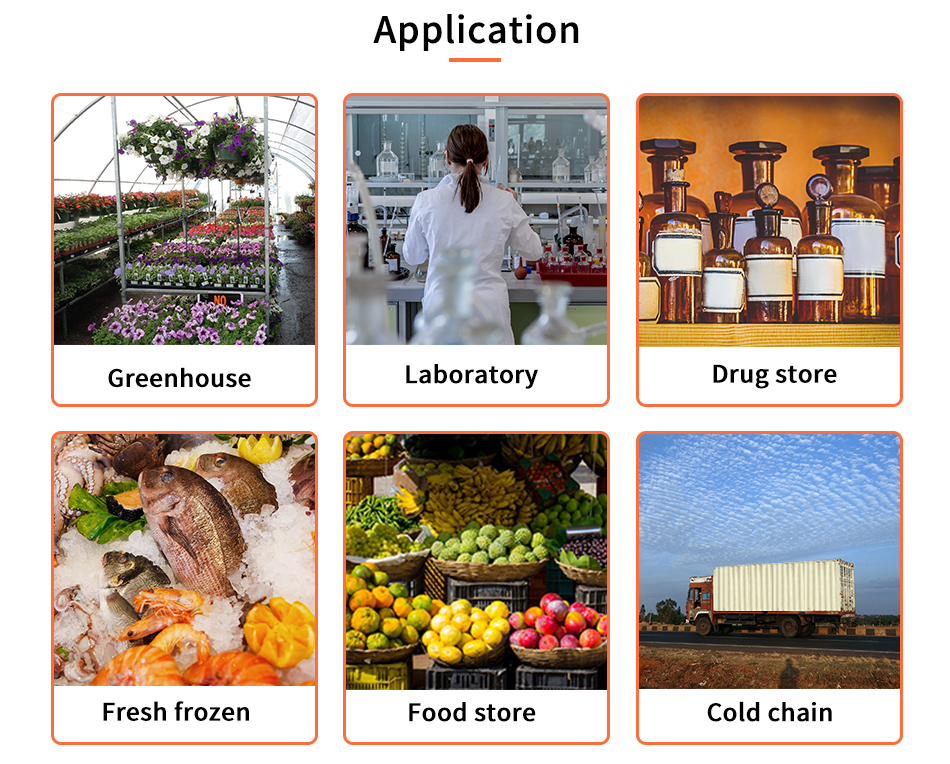 –

RS485, 4-20mA, wireless, etc.
Q2. Is transimitter available?
Q3. Can cable length and sensor type be customized?
– Of course, standard cable length is one meter, sensor types can be SHT1x series, SHT2x series, and SHT3x series.
---
Previous:
factory Outlets for China Digital Waterproof High greenhouse Temperature and & relative soil moisture Humidity Sensor
Next:
Cheap price Diffusion Stone Brewing - sintered stainless steel ozone bubble diffusers submersible aerator stone for aquaculture/ozone mixing aeration – HENGKO
---