OEM Special Sintered Metal Filter Manufacturers
Main Features of Sintered Metal Filter ?
Sintered metal filters have several key features, including:
1. High filtration efficiency:
    Sintered metal filter has small pore size and large surface area, which can effectively remove impurities in various gases and liquids.
2. Wide chemical compatibility:
    These filters are made of materials with high chemical resistance, making them suitable for many corrosive media.
3. High temperature resistance:
    Sintered metal filters have excellent thermal stability, allowing them to operate efficiently at high temperatures.
4. Durability:
    These filters are durable, with high mechanical strength and resistance to abrasion, erosion and impact.
5. Reusability:
   Unlike disposable filters, sintered metal filters can be cleaned and reused many times, making them a cost-effective solution in filtration applications.
Application of Special Sintered Metal Filter 
 Actually Special Filters Always Used to Normal Application, Just Some Application Will Used
in Very Special High-Temperature, High-Pressure, Highly Corrosive Production and 
Experimental environments. Also Some Need Special Design Shape, So You Can Contact  
HENGKO to Solve Your OEM Metal Filter Needs.   
1. Liquid Filtration 
2. Fluidizing  
3. Sparging 
4. Diffusion
5. Flame Arrestor
6. Gas Filtration 
7. Food and Beverage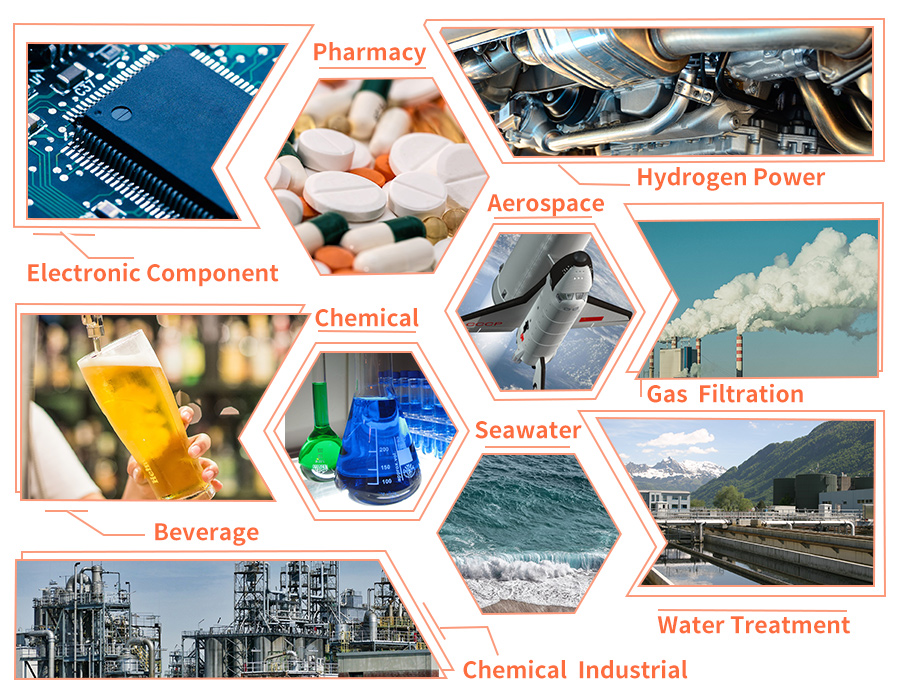 Sintered metal filters are versatile and can be used in a wide range of applications.
Some common applications of sintered metal filters are:  
1. Filtration of Liquids:
    Sintered metal filters are used extensively in the filtration of liquids such as water, chemicals, and solvents.
    These filters are capable of removing particulate matter, impurities, and contaminants from liquids, which makes
    them ideal for use in the pharmaceutical, food and beverage, and chemical industries.
    They are also used in wastewater treatment plants to remove pollutants and contaminants from water.
2. Filtration of Gases:
    Sintered metal filters are also used in the filtration of gases such as air, natural gas, and other industrial gases.
    They can remove particulate matter, oil, and other impurities from gases, which makes them suitable for use in
    industrial and commercial settings such as gas pipelines and compressed air systems.
3. Catalytic Converters:
    Sintered metal filters are used in catalytic converters to remove harmful pollutants from vehicle exhaust gases.
    They can trap and filter out particulate matter, while also allowing for the chemical reactions that occur in catalytic
    converters to take place. This helps to reduce emissions from vehicles and improve air quality.
4. Fluidization:
    Sintered metal filters are used in fluidization processes, where they are used to distribute gas or liquid into a bed of
    solid particles. The porous structure of sintered metal filters allows for even distribution of fluids, which is essential for
    efficient fluidization processes.
5. Oil Filtration:
    Sintered metal filters are used in oil filtration systems to remove impurities, contaminants, and particulate
    matter from engine oil, hydraulic oil, and other industrial oils. These filters are capable of withstanding high temperatures
    and pressures, which makes them ideal for use in industrial applications.
6. Medical Devices: 
   Sintered metal filters are used in medical devices such as nebulizers and drug delivery systems. These
   filters are capable of filtering out bacteria, viruses, and other contaminants from medications and medical gases, which
   helps to ensure patient safety.
7. Aerospace and Defense: 
    Sintered metal filters are used in the aerospace and defense industries for a variety of applications,
    including fuel filtration, hydraulic fluid filtration, and air and gas filtration. These filters must meet strict performance and safety
    standards, which makes sintered metal filters an ideal choice for these industries.
Engineer Solutions Support
Over the years, HENGKO has solved extremely complex filtration and flow control data requirements in a wide
range of industries all over the world. Solving complex engineering tailored to your application is our aim and 
It is also our common goal to keep your equipment and projects running smoothly and stably as planned , So
Why don't we work hand in hand to complete these projects together and overcome the difficulties, developing 
the special filters for your special projects today. 
Welcome to Share Your Project and Work with HENGKO,  We Will Supply Best Professional Metal Special Filter
Solution For Your Projects.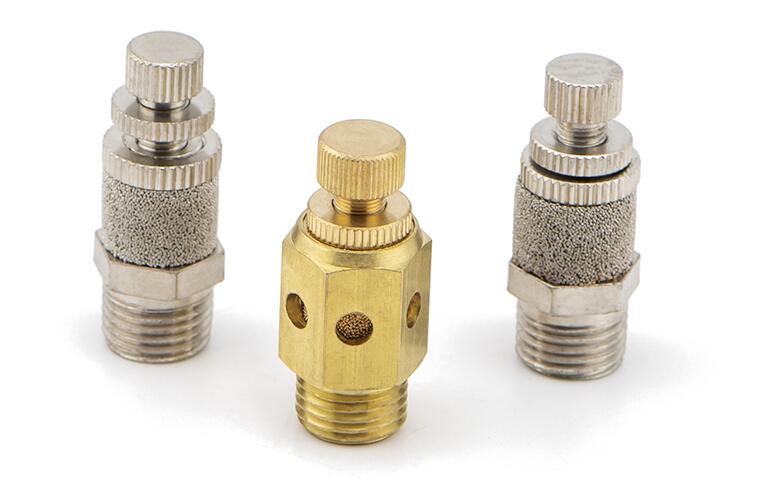 How to Customize Sintered Metal Filter 
Your Best special filter design factory for your special high requirements projects, if you can not find the same or similar
Filter products, Welcome to contact HENGKO to work together to find the best solution, and here is the process of 
OEM Special Filters, Please Check it and Contact us talk more details. 
HENGKO is Dedicated to Helping People Perceive, Purify and Use Matter More Effective !  Making Life Healthier Over 20 Years.
1. Consultation and Contact HENGKO
2. Co-Development
3. Make a Contract
4. Design & Development
5. Customerappoval
6. Fabrication /Mass Production
7. Systemassembly
8. Test & Calibrate
9. Shipping & Trainning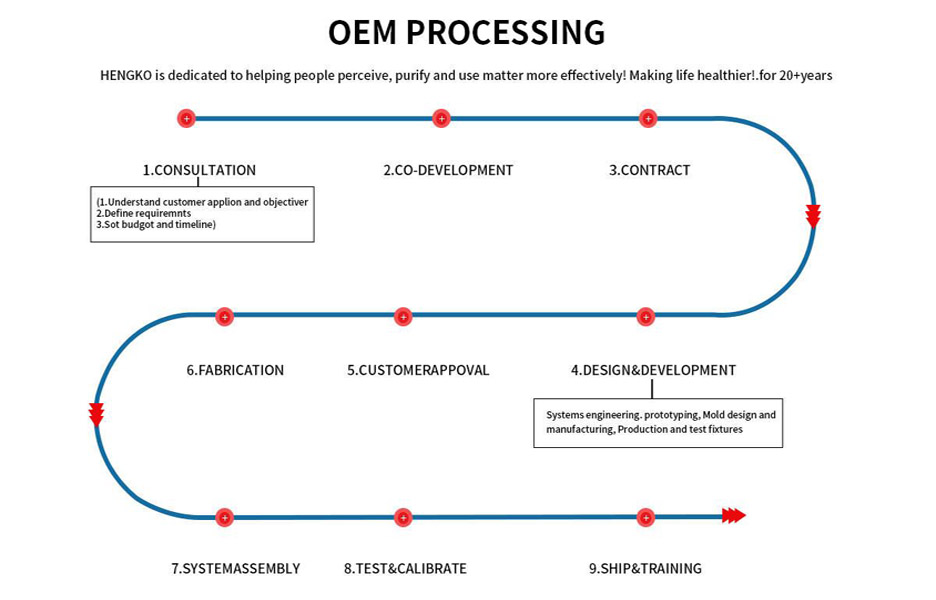 Still Have Questions and Like to Know More Details For the OEM Speical Filter, Please feel Free To Contact Us Now. 
Also You Can Send Us Email Directly As Follow :  ka@hengko.com
We Will Send Back With 24-Hours, Thanks for Your Patient ! 
FAQ about Sintered Metal Filters : 
1.  What is a sintered metal filter? 
A: A sintered metal filter is a filter made by sintering metal powders together to form a porous material
    that allows liquids or gases to flow through while trapping particles or impurities. 
2. What are the benefits of using sintered metal filters?
A: The sintered metal filter has high strength and durability, temperature and pressure resistance, and can effectively filter particles and impurities.
    They also have a long lifespan and are easy to clean and maintain.
3. What are some common applications for sintered metal filters?
A: Sintered metal filters are used in a variety of industries including food and beverage,
    pharmaceutical, chemical, petrochemical, water treatment and automotive.
    They are commonly used to filter liquids or gases such as oil, fuel, gas or water.
3. How do I choose the right sintered metal filter for my application?
A: The choice of a sintered metal filter depends on several factors, including the type of fluid or gas being filtered, 
    the size and shape of the particles or impurities, the required flow rate and pressure, and the temperature and
    chemical compatibility of the filter material. You should consult a knowledgeable sintered metal filter manufacturer 
    to determine the best filter for your needs.
4. What should be paid attention to when choosing a sintered metal filter manufacturer? 
A: When selecting a sintered metal filter manufacturer, look for a company that has experience and expertise in
    producing high quality filters, uses advanced manufacturing processes and technologies, offers customization
    options and technical support, and has a reputation for customer service and delivery A company with a good reputation.
5. How are sintered metal filters made?
A: Sintered metal filters are made by pressing metal powder into the desired shape, such as a tube or disc,
    and then heating the material in a controlled environment to a temperature that fuses the particles together.
    The resulting material has a porous structure that enables efficient filtration.
6. What are the common materials used to make sintered metal filters?  
A: Sintered metal filters can be made from a variety of materials including stainless steel, bronze, nickel, titanium
    and other alloys. The choice of material depends on the specific application and desired properties of the filter.
7. Can sintered metal filter be customized?
A: Yes, sintered metal filters can be customized to meet the specific needs of different applications. Manufacturers
    can adjust pore size, thickness, shape and other parameters to optimize filtration performance.
8. How do I clean and maintain sintered metal filters?
A: Sintered metal filters can be cleaned by backwashing with water or compressed air or by immersion in a
    cleaning solution. It is important to follow the manufacturer's cleaning and maintenance recommendations to
    ensure optimum filter performance and service life.
Send your message to us:
Write your message here and send it to us