ON-line type Smart single Gas Detectors – GASH-AL01
Product Detail
Product Tags
ON-line type Smart single Gas Detectors –

GASH-AL01
Single gas detector is mainly be used to detect the leaked flammable gas or poisonous gas exposed to environment. It can service the industry of petroleum chemical, environmental accidents, natural gas, liquefied petroleum gas, etc., for detecting various combustible gas, toxic gases, such as methane, oxygen and carbon monoxide, hydrogen, ethylene, acetylene, ethyl benzene, propane, propylene, acetone, butane, butanone, pentane, octane, chlorine, ammonia, hydrogen sulfide, hydrogen chloride and hydrogen fluoride, hydrogen cyanide, sulfur dioxide, sulfur oxides, nitrogen oxides, nitrogen dioxide, chlorine dioxide, and so on.
Measure medium: single gas,   Gas sampling method: Diffussion
Sensor principle type: Catalytic combustion, electrochemistry
Reponse time: depends on sensor principle type
Repeatability: ≤1%,  Accuracy: ≤3%
Output: 4-20mA (3-wire or 4-wire)
Communication: RS485 modbus protocol (option)
With sound-light alarm, sound > 110 dB
Relay output: high-limit and low-limit alarm ( passive contact )
Gas sampling method: Natural diffusion
Power supply: 24VDC,  Power dissipation: ≤ 3W
Housing material: cast aluminum,  Display:  LCD
Wheather-proof: IP66,
Operation temperature: -20 to 70℃,  Operation humidity: ≤ 95%RH (no condensate)
With IR Remote Control
Instrument size: 82 *71* 61 mm
Want more information or would like to receive a quote?
Click the Online Service button at the top right to contact our salespeople.
E-mail:
                         ka@hengko.com                         sales@hengko.com                         f@hengko.com                         h@hengko.com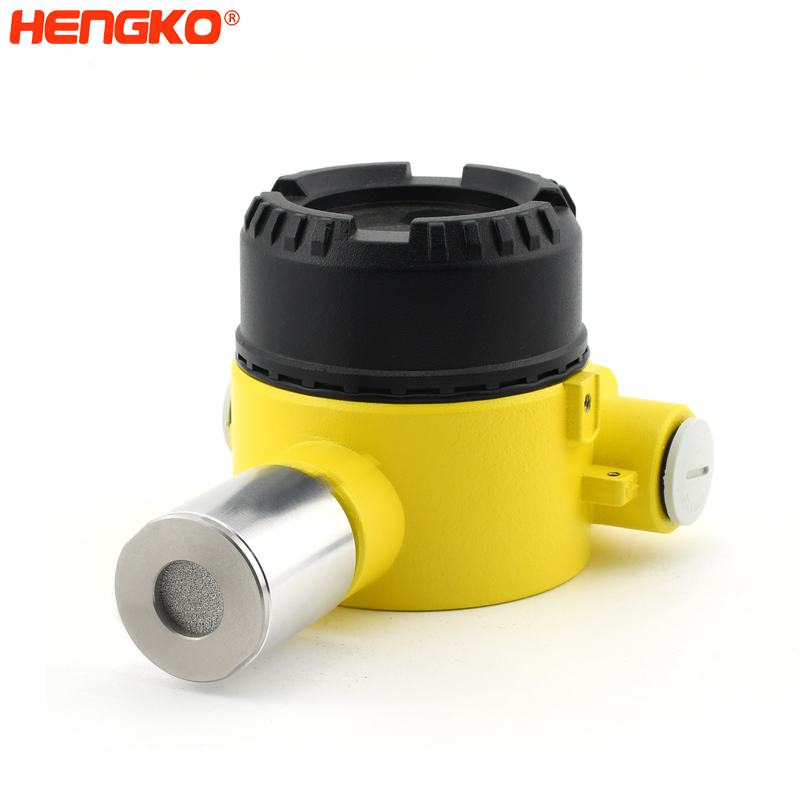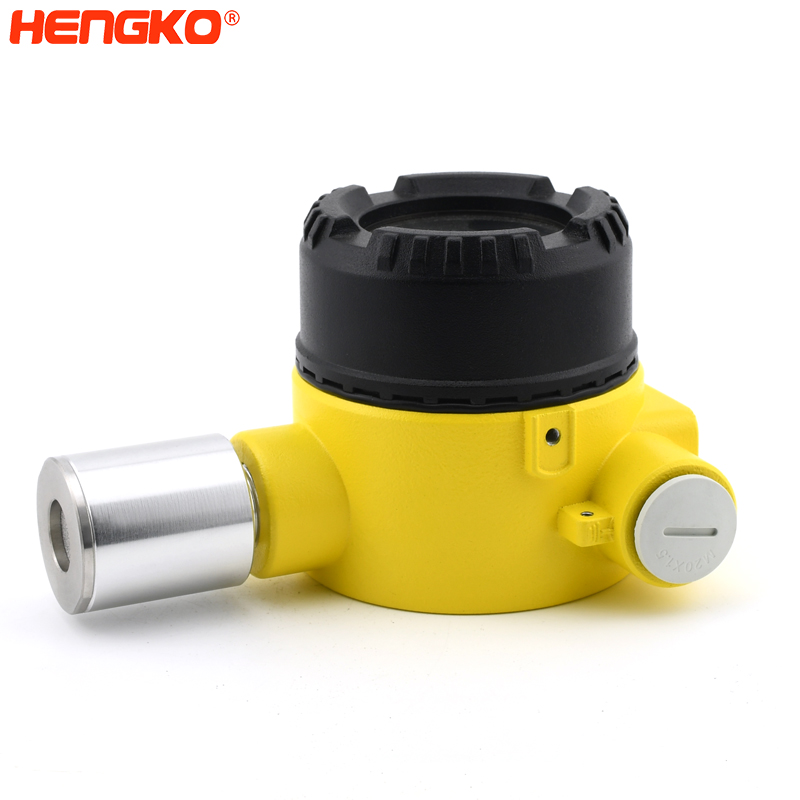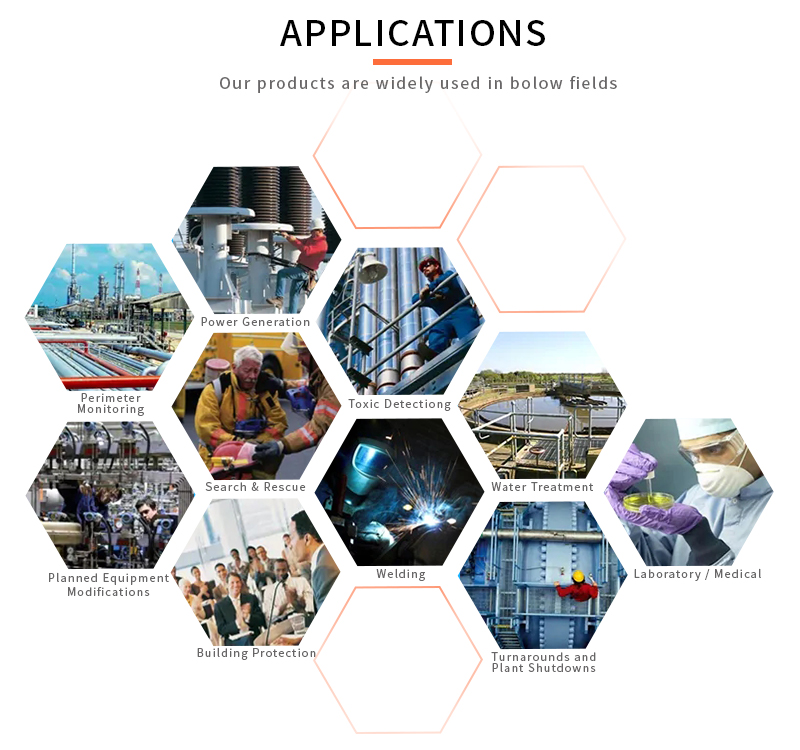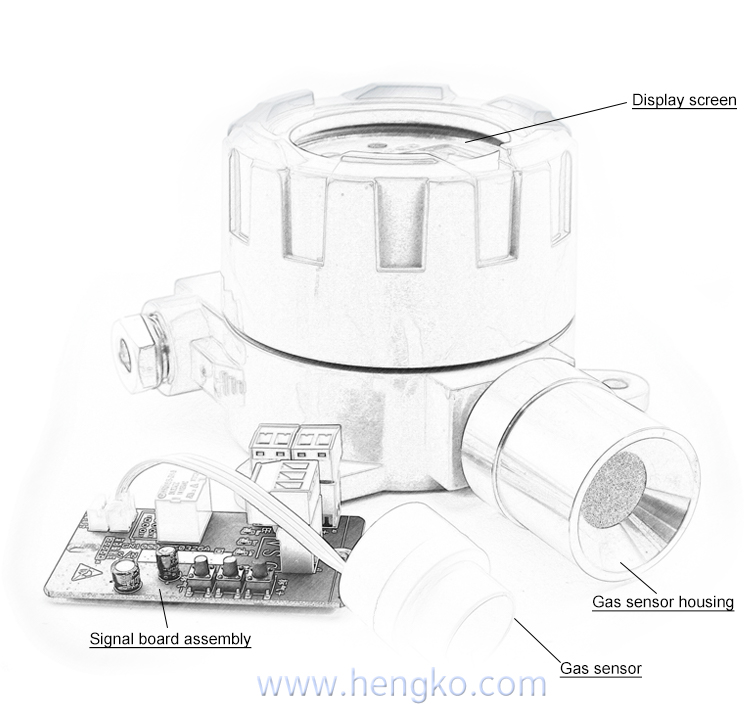 Q1. What's the operating principle?
– A sinter bonded flame arrestor provides the gas diffusion path to the sensing elements while maintaining the flame proof integrity of the assembly.
Q2. Is sensing element available as well?
– Yes, it is.
Q3. Can it be explosion proof?
– Of course. It can pass most of authentication requirements from American and European standard.
---
Previous:
Professional Factory for China High Sensitivity Digital Temperature and Humidity Sensor for Green House Soil Meter and Egg Incubator
Next:
Stainless Steel 316 Diffusion Stone Air Stone Home Brew wort carbonation aerator system – Yeast Oxygenation kit for Homebrew
---