Upgrade Office with IoT: Smarter and More Energetic Office Environmental Monitoring
Product Detail
Product Tags
When we think of the indoor working space or inside environmental monitoring, all sorts of images will come to mind, such as the meeting rooms, HVAC systems, filtration, and other electronic systems. However, it is the case that the office environment has often been ignored as factors that affect human activities and work performance. Therefore, it's necessary to know how to utilize IoT devices -HT Series air quality detector in an office monitoring and improve your well-being and work efficiency.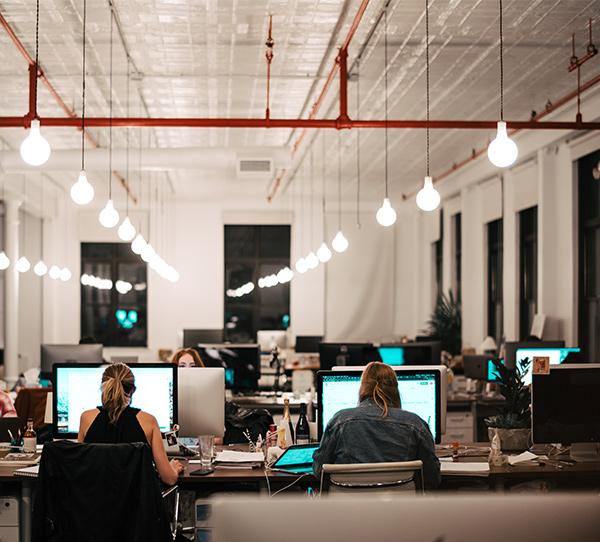 Low-Cost Deployment Is Possible for Pleasant Microclimate
Temperature/Humidity Monitoring
HT Series sensor allows you to monitor and manage temperature and humidity levels across the offices and optimize conditions for your well-being and comfort. 
Set up humidity threshold in the room between 40% and 60%, and temperature thresholds on 20–22°С during wintertime and 22-24°С during summertime. Also, the HT Series sensor can help you auto turn on and off the HVAC system through a controller with Digital Input and Output interfaces, according to the trigger settings in the IoT Cloud platform. 
Lighting Adjustment
The lighting in the office affects visual perception. With the HT Series sensor, you can make data-based decisions to optimize the lighting system by utilizing natural light to auto deliver the right light at the right time. Reasonable lighting can not only protect your eyes and reduce fatigue but also reduce mistakes in the work.
Benefits:
It's easy to deploy in any facilities, such as smart buildings, museums, libraries

It's an important component in the Smart Office Solution for environmental impact assessments
---
Previous:
Application of IoT smart temperature and humidity sensor in intelligent breeding of Internet of things
---