HT-607 Dew Point Meter Transmitter Safeguard your system For OEM Applications
Product Detail
Product Tags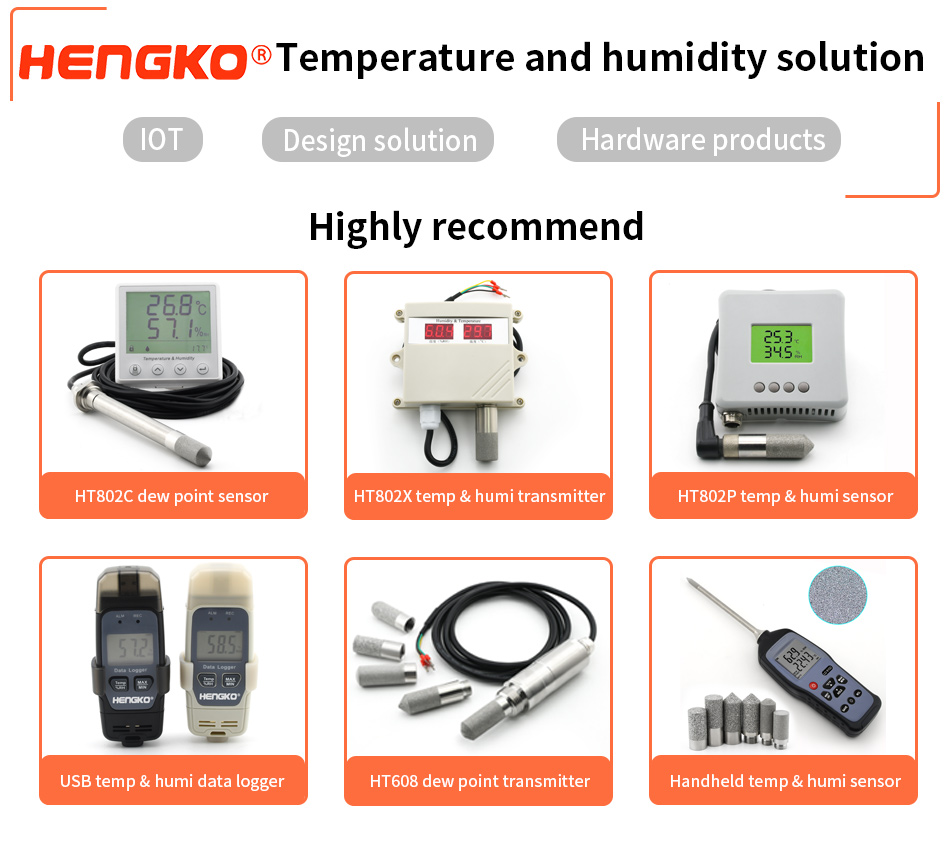 • dew point measurement range of 0 ... +60 °C
• Accuracy ±2 °C (±3.6 °F)
• One type of design, save the size, easy to install.
• Compatible with HENGKO PC software
• RS-485 digital output with Modbus RTU support
• Fast response time
Miniature humidity transmitter is an economic temperature and humidity transmitter, the cost is less than the conventional temperature and humidity transmitter, such as a split humidity transmitter will be more than 100-400 DOLLARS, but the integrated temperature and humidity transmitter only needs less than 100 dollars of price. Miniature temperature and humidity transmitter is suitable for indoor environment and some harsh environment. But it should be noted that the HT-607 temperature and humidity transmitter can not view the data in real time. It needs to be connected to the computer before viewing the real-time data on the computer.
The HT-607 is an ideal choice for industrial applications where it is necessary to control very low humidity. HT-607 is an ideal choice for the semiconductor industry, air and plastics dryers, glove boxes, dry chambers, pure gases, additive manufacturing, high voltage circuit breakers and other applications where it is critical to control humidity with high accuracy.
Want to know more about the product?
Please click the ONLINE SERVICE button to consult our customer service staff.
HT-607 Dew Point Meter Transmitter for Safeguard Your System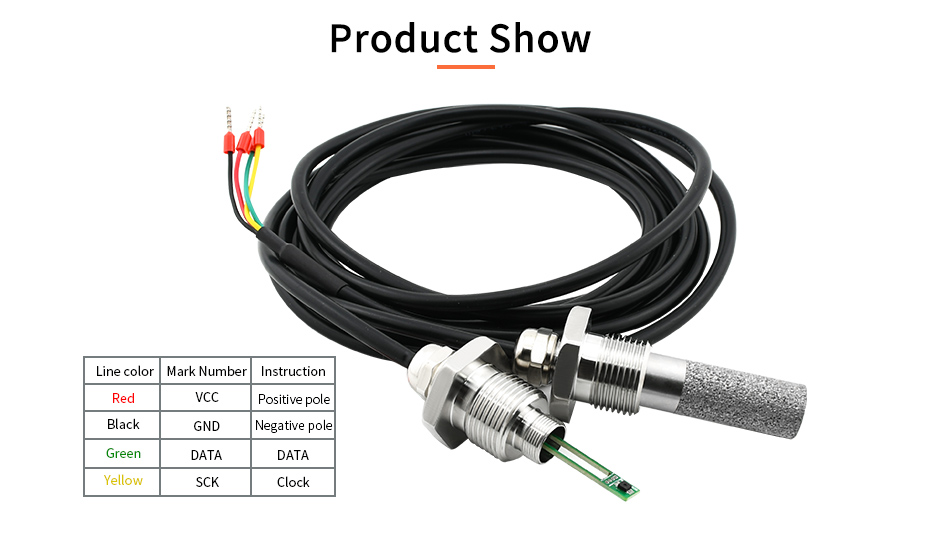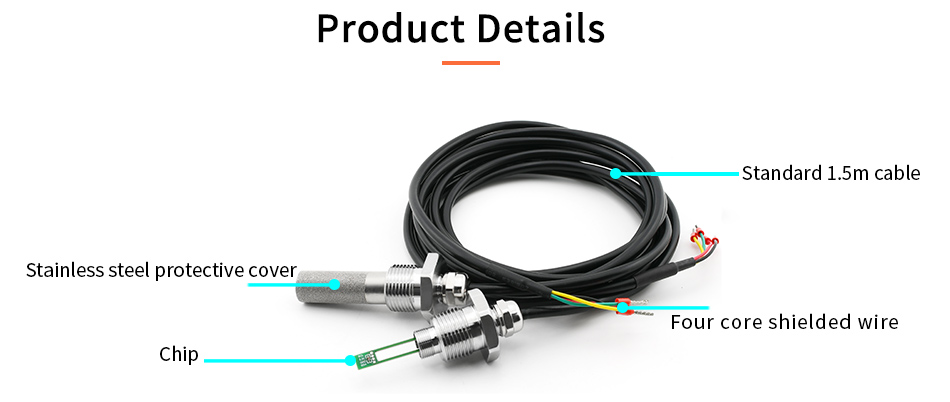 Built-in chip
waterproof, accurate measurement,
anti-interference, high precision, fast response, low powder
---
Stainless steel thread cap
seamless intergration thread,
good sealing, high temperature and corrosion resistance
---
Four core shielded wire
strong anti-interference ability, stable signal transmission,
standard line length of 3 meters, can be extended.

---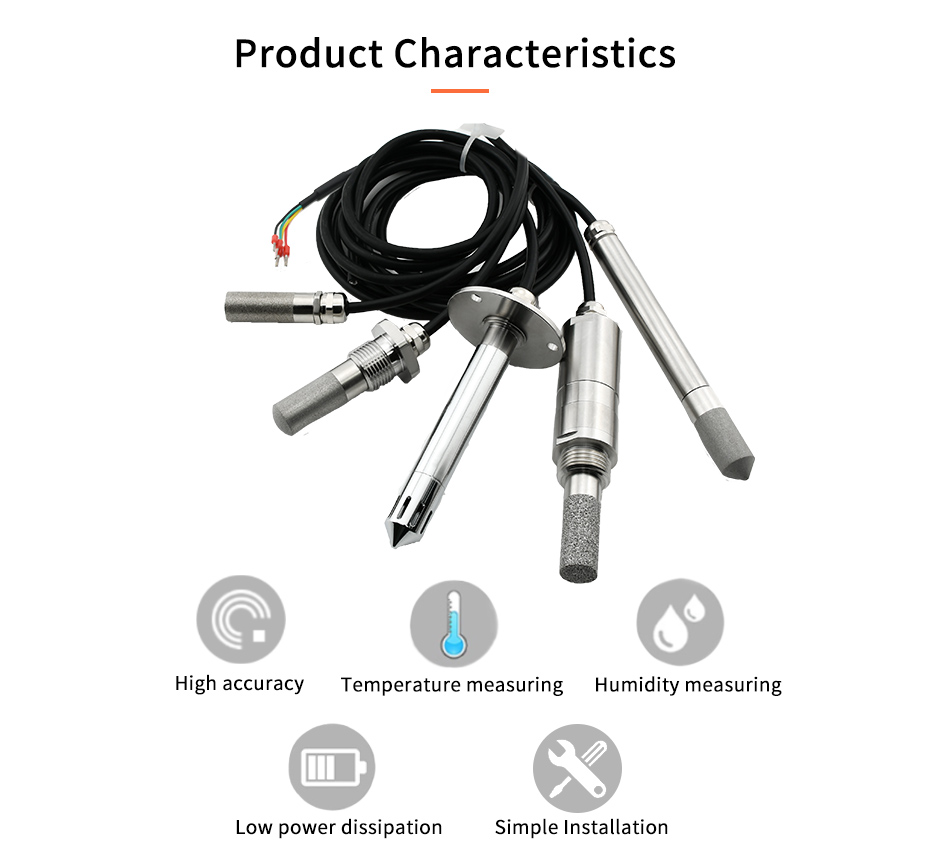 Type

Specifications

Power

DC 4.5V~12V

Power comsuption

<0.1W

Measurement range

-30~80°C,0~100%RH

Accuracy

Temperature

±0.2℃(0-90℃)

Humidity

±2%RH(0%RH~100%RH,25℃)

Dew point

0~60

℃

Long-term stability

humidity:<1% RH/Y  temperature:<0.1℃/Y

Response time

10S(wind speed 1m/s)

Communication port

RS485/MODBUS-RTU

Communication band rate

1200, 2400, 4800, 9600, 19200, 9600pbs default

Byte format

8 data bits, 1 stop bit, no calibration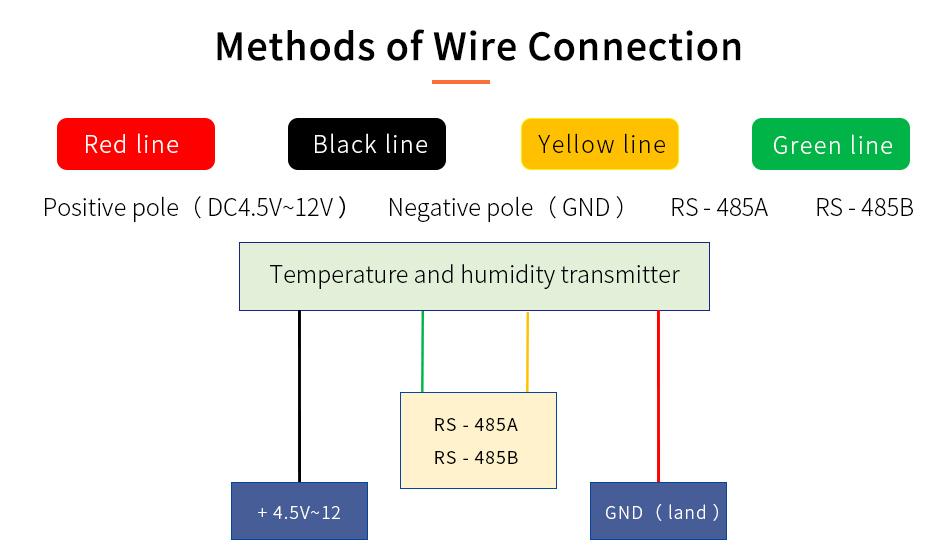 Harsh factory enviroment
dustproof, high temperature resistance,
corrosion resistance

---
---
Previous:
HENGKO® Temperature, Humidity, and Dew Point Sensor with ±1.5%RH accuracy for demanding volume applications
Next:
100% Original Ozone Stone - SFB02 2 microns sintered stainless steel micro porous air diffusers spargers – HENGKO
---