Humidity Sensor Probe with Dew Point , -30~80°C,0~100%RH RS485/MODBUS-RTU HT-800
Product Detail
Product Tags

HT-800 series miniature humidity transmitter adopts RHT series temperature and humidity transmitter imported from Swiss Sensirion, which can collect temperature and humidity data at the same time. It has the characteristics of high accuracy, low power consumption, and good consistency.
The collected temperature and humidity signal data and the dew point data can be calculated at the same time, which can be output through the RS485 interface;
Modbus-RTU communication, can be connected with PLC, man-machine screen, DCS, and various configuration software, to achieve temperature and humidity data acquisition.
Want more information or would like to receive a quote?
Please click the CHAT NOW button at the top right to contact our salespeople.
E-mail:
                ka@hengko.com              sales@hengko.com                    f@hengko.com                         h@hengko.com
RS485/MODBUS-RTU HT-800 Digital Temperature and Relative Humidity Probe with Dew Point, -30~80°C,0~100%RH
Features:
1. Original ultra-small and integrated high temperature and humidity sensor module, easy to install, convenient for system networking and wiring.
2.4.5V~24V ultra-wide voltage input.
3.Power polarity protection, with anti-reverse connection function.
4.Using the standard Modbus-RTU protocol, it can easily realize the interface with PLC, man-machine screen, DCS and various configuration software.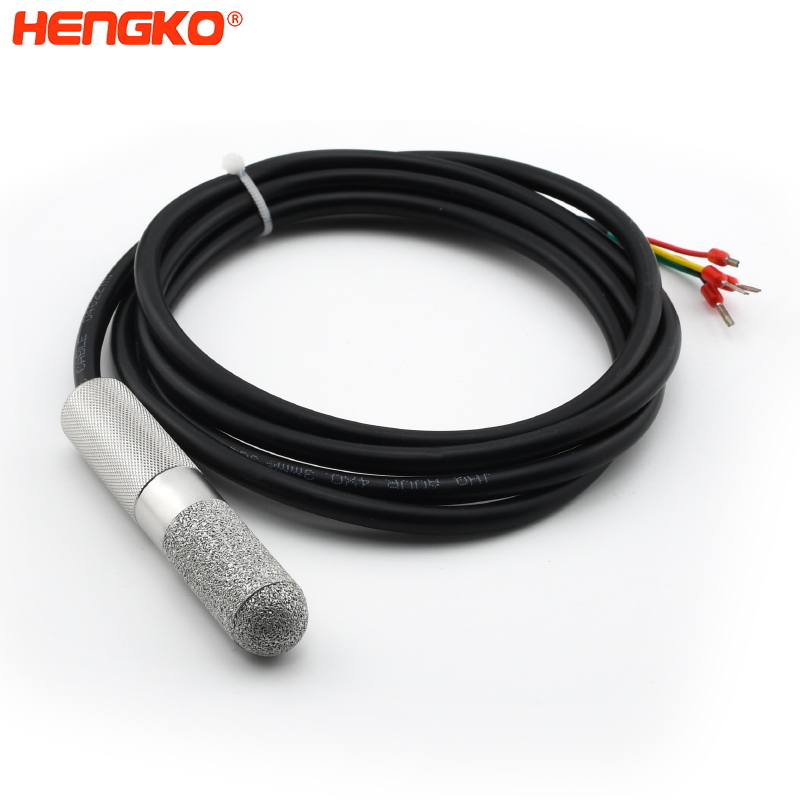 Built-in chip
waterproof, accurate measurement,
anti-interference, high precision, fast response, low powder
---
Stainless steel thread cap
seamless intergration thread,
good sealing, high temperature and corrosion resistance
---
Four core shielded wire
strong anti-interference ability, stable signal transmission,
standard line length of 3 meters, can be extended.

---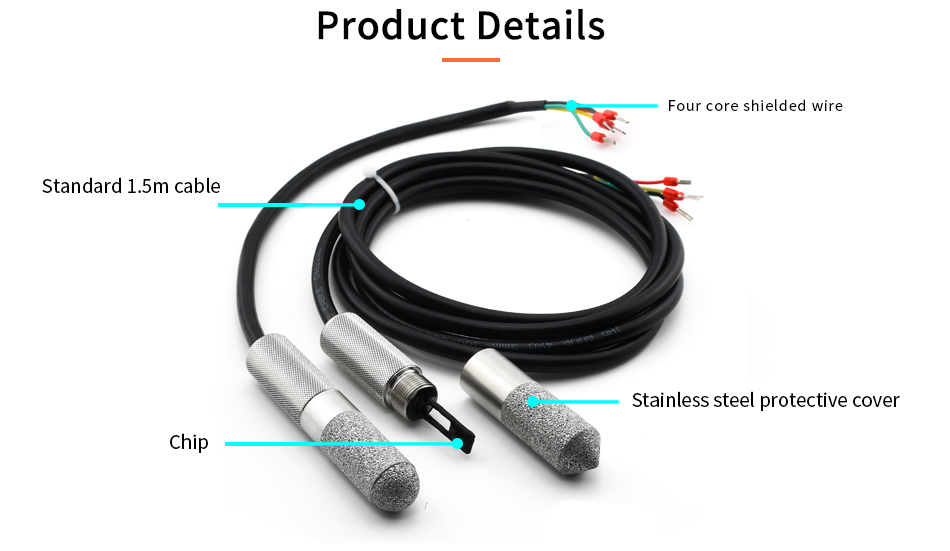 Type

Specifications

Power

DC 4.5V~12V

Power comsuption

<0.1W

Measurement range

-30~80°C,0~100%RH

Accuracy

Temperature

±0.2℃(0-90℃)

Humidity

±2%RH(0%RH~100%RH,25℃)

Dew point

0~60

℃

Long-term stability

humidity:<1% RH/Y  temperature:<0.1℃/Y

Response time

10S(wind speed 1m/s)

Communication port

RS485/MODBUS-RTU

Communication band rate

1200, 2400, 4800, 9600, 19200, 9600pbs default

Byte format

8 data bits, 1 stop bit, no calibration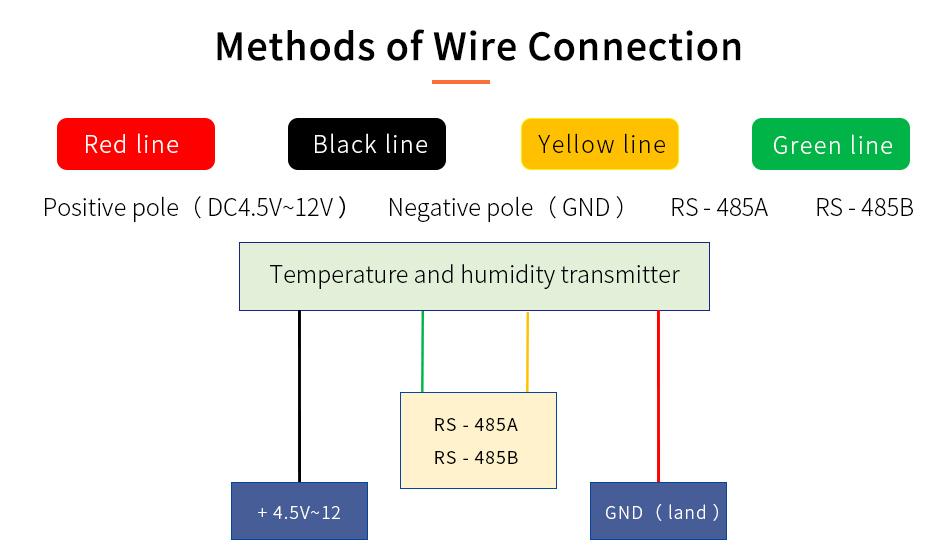 Harsh factory enviroment
dustproof, high temperature resistance,
corrosion resistance

---
---
Previous:
100% Original Ozone Stone - SFC06 Stainless steel 316L sintered 2 micron air diffuser aerator home brewing keg carbonation stone – HENGKO
Next:
OEM/ODM China High Temp Humidity Sensor - Factory direct price HK78MEN RS485 antismog soil moisture temperature humidity sensor controller stainless steel sensor probe filter housing – HENGKO
---