Stainless Steel Filter Tube
Main Features of Sintered Metal Tube: 
1. High mechanical strength,
2. Good rigidity,
3. Plasticity,
4. Oxidation resistance,
5. Corrosion Resistance,
6. No need for additional skeleton support protection,
6. Simple installation and use
7. Easy maintenance, and exemplary assembly.
8. It can be welded, bonded, and machined.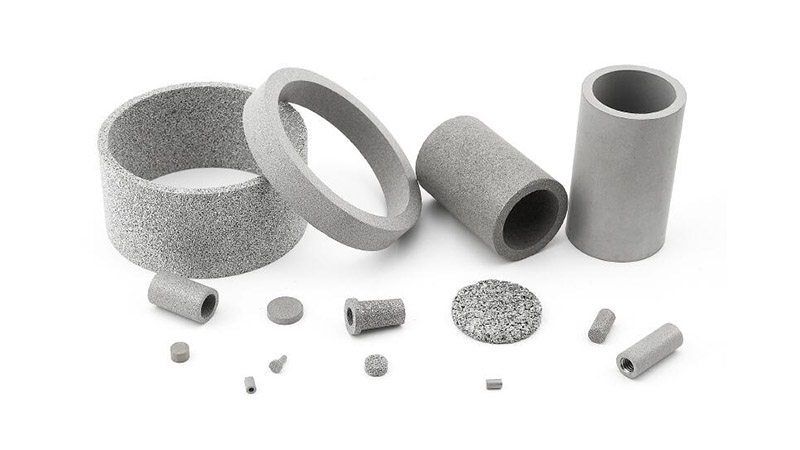 If you have high requirements for the filtration area, HENGKO professional engineer team will design solutions for you to meet your high requirements and standards.
HENGKO has a professional technical team to provide technical support and can design customized products on demand and with drawings and samples. Due to the many specifications and sizes, the specific prices cannot be identified individually; the above prices are for reference only; don't hesitate to contact customer service before placing an order.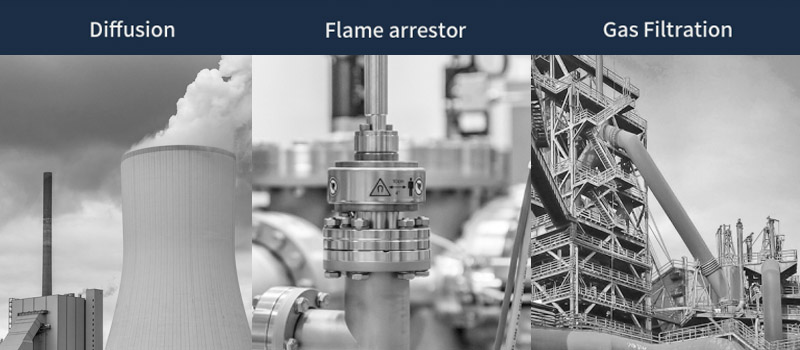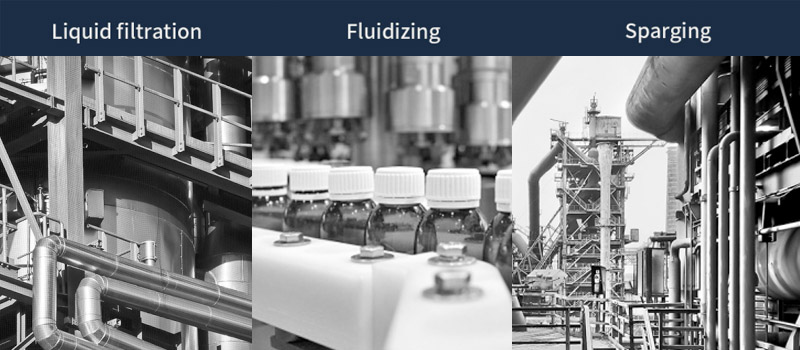 Application of Stainless Steel Disc Filter : 
Powder Porous metal disc filters are suitable for distillation, absorption, evaporation, filtration, and other processes in petroleum, refining, chemical, light industry, pharmaceutical, metallurgy, machinery, ship, automobile tractor, and other industries to eliminate droplets and liquid foam entrained in steam or gas.
1. Liquid Filtration
2. Fluidizing
3. Sparging
4. Diffusion
5. Flame Arrestor
6. Gas Filtration
Engineered Solution Support
Over the years, HENGKO has solved extremely complex filtration and flow control problems for customers all over the world,
in a wide range of industries. Solving complex engineering tailored to your application 
Welcome to Share Your Project and Work with HENGKO,  We Will Supply Best Professional Metal Filter Solution For Your Projects.

How Customize Stainless Steel Filter Tube With HENGKO
When You have some Special Requirements about Stainless Steel Filter Tube for projects and can not find the same or
similar Filter products, You are Welcome to contact HENGKO to share your specification details for the sintereed stainless
steel filters, So we can try our best to find the bettter solution for your proeject and here is the process of OEM Porous Metal Tubes, 
Please Check it and Cotact us talk more details. 
1. Consultation and Contact HENGKO
2. Co-Development
3. Make a Contract
4. Design & Development
5. Customerappoval
6. Fabrication /Mass Production
7. Systemassembly
8. Test & Calibrate
9. Shipping & Trainning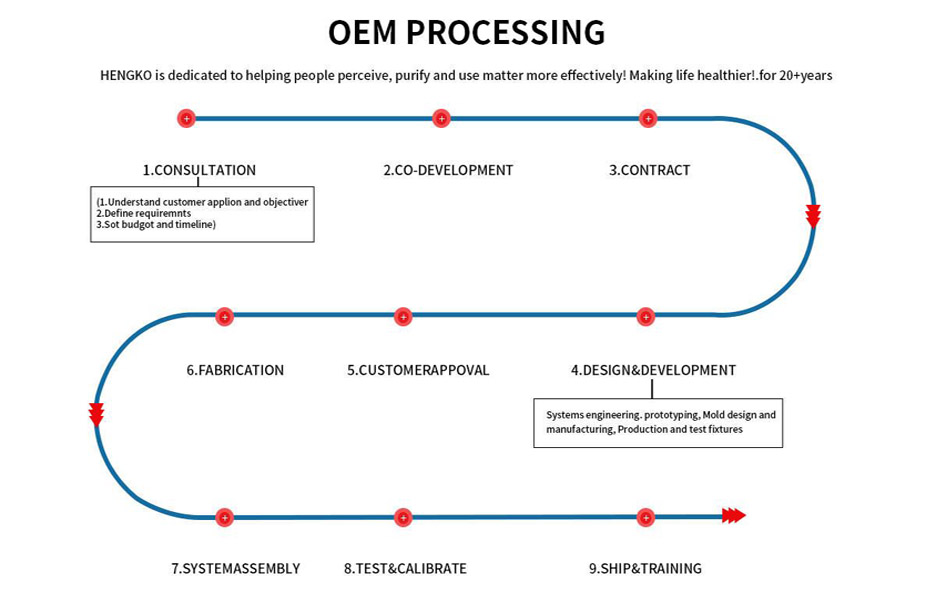 Why Work With HENGKO for Porous Metal Tubes Filters 
HENGKO Support Various Different requirements for sintered stainless steel tubes with customizable and innovative designs as clients' requirements
Our Porous Metal Tubes have a long-standing history of being commonly used in many applications like superior industrial filtration, dampening,
sparging, sensor protection, pressure regulation, and many other applications.
✔ PM Industry-renowned manufacturer of Stainless Steel Filter Tube in China
✔ Unique customized designs as different size, materials, layers and shapes
✔ High quality products strictly as CE standard, Stable shape, Meticulous work
✔ Service from Engineering up to aftermarket support, fast solution
✔ Expertise in various applications in chemical, food, and beverage industries 
HENGKO, One of Experienced Enterprises that provides sophisticated sintered stainless tube filter element enterprises.
We have professional technical teams that focused on developing and manufacturing high requirement sintered stainless
steel element and porous materials . There are high-tech enterprises, Key Laboratory and academy in university at home
and abroad in HENGKO.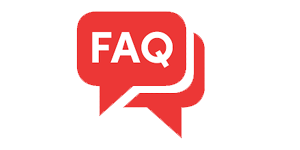 Faq Guide for Sintered Metal Tube
if you want to know more information about sintered porous metal tube, then you come right place,
here bellow, we list  some popular questins about sintered stainless stell tube, 
This guide explores all the fundamental aspects of sintered metal tube filters, such as material grade,
features, benefits, surface finishes, pore size, and sizes,enjoy it. 
1. What is Sintered Metal Tube ?
In a nutshell, The sintered metal tube is made of stainless steel powder metal, to stamp tube shape
and sintering by the high temperature of over 300°. The sintered metal tubes are now mainly for
industrial applications such as gas and liquid filtration in the petroleum and pharmaceutical industries.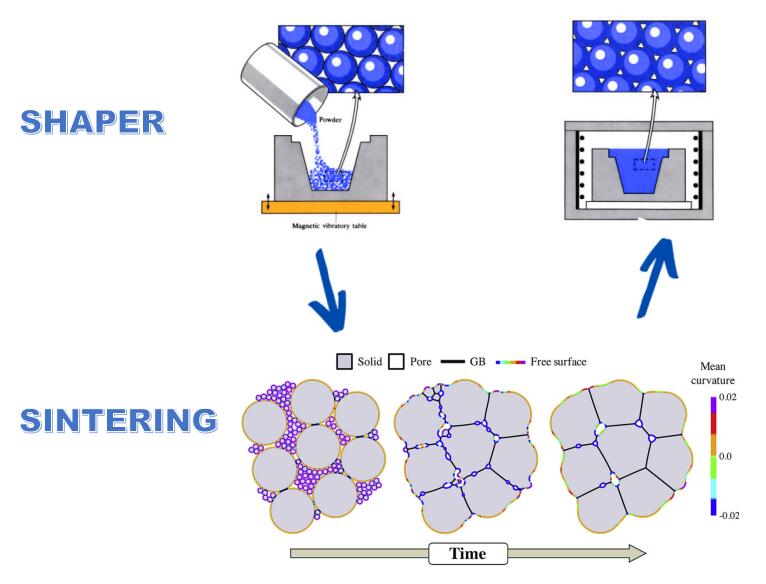 2. What are the Main Features of Sintered Metal Tube ? 
Sintered metal tubes have unique features that boost their performance in industrial applications.
Here are some of the features of sintered metal tubes that you should know.
1. Wide variation of filtration rating ranges between 1 micrometer and 200 micrometers.
2. Great mechanical strength with the capability of maintaining better filtration performance under pressure.
3. Simple design that increases ease of cleaning, especially backwashing
4. Easy to install and replace
5. Durable and cost-saving
3. What Materials Can Sintered Metal Tube Made of ? 
You Can Have Many Metal Powder or Metal Mesh options to Manufacture the Sintered Metal Tube.
1. One of the metal powder materials you can check in the market is stainless steel, which shows
    very high mechanical strength and corrosion resistance. Because Stainless steel has stably and
    good physical properties, it can work under very high temperatures and pressure without damage.
2. Except for stainless steel powder, you can also use bronze materials with great corrosion resistance.
    It is also one of the best option for most cost-effective material for manufacturing sintered metal tubes.
     However, for bronze, there are very obvious disadvantages because of quite weak and does not have
     the great mechanical and tensile strength to support high-pressure applications.
3. For some high requirements project, We will choose incorporate nickel and its alloys among the
    materials for manufacturing sintered metal tubes. It is among the materials you can use to produce
    sintered metal tubes for harsh environments. Despite the efficiency in harsh conditions, you might
    have to spend more because they are very expensive.
Summary
A: Stainless Steel is the best cost-save and can reach high metal sintered tube requirements.
    Can use to 90% application of filters.
B: For the Bronze, Main for the normal environment and low cost for the project.
C. About the incorporate nickel, main for Harsh environment and ultra-high pressure,
   ultra-high temperature environment use.
So hope this can help you to choose sintered metal tubes.
Which Factors Affect the Cost of the Sintered Metal Tubes ? 
 For the Sintered Metal Tubes Price Main Because of 3 factors:
 1.  Metal Powder cost :  316L or Bronze metal powder price is difference 
  2. Size of the metal tube:
      normal big size will higher, but if too small, also the small
      sintered tube price will higher, because it is hard to manufacture
  3. Design simple or complex: 
         Normally More Complex design sintered metal tube price will higher. 
        Contact us to talk the price detail. 
How Does a Sintered Metal Tube Work for Your Enquiment ? 
What are the Applications of Sintered Tube ?
What are the available sizes of Sintered Metal Tube HengKo can supply ?
What are the Advantages of Using the Sintered Metal Tubes ? 
What is the Maximum Temperature Range for Different Gauges of Sintered Metal Tubes? 
How Does Sintered Metal Tube Manufacture ? 
You Can Understand How the sintered tube manufacture, one step is to stamp, the second step is to sintering. 
Why should you lmport Sintered Metal Tubes from China ? 
How Many Pore Sizes of Sintered Metal Tubes Normally to use ?
What is the Difference Between the Sintered Metal Tube and Sintered Stainless-Steel Plate ? 
Do You Supply Pleated Sintered Metal Tubes ? 
What is diference Stainless Steel Filter Tube with sintered Stainless Steel Filter Tube ?
Contact us if have any questions about the Sintered Metal Tube filters. 
Send your message to us:
Write your message here and send it to us