As a vital filter element for industry manufacturer, stainless steel filter element has advantage of Corrosion resistance, high temperature resistance, high strength, high compression resistance and good reproducibility that widely used in Filtration, noise reduction, noise reduction, uniform gas, high temperature steam filtration etc. Compared sintered wire mesh filter, powder filter element has better pollution absorption capacity. Its working principle is deep filtration, and small pore size can filter particulate matter more thoroughly.
The pore size of HENGKO powder sintered filter is 0.2um. Such fine filter can achieve ultrafiltration and precision filtration in pharmaceutical, biological, vaccine production, life science research, clean room and other application scenarios with high purification and filtration requirements.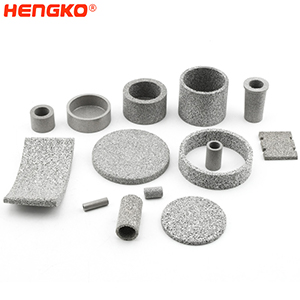 Sintered Metal Mesh Filter Element Feature
1. Sintered metal mesh filter element is surface filtration
2. Sintered metal mesh filter element is good for backwash 
3. Sintered metal mesh filter element has uniform pore size distribution
4. High mechanical strength
5. High temperature resistance
6. High filter efficiency
7. High corrosion resistance
8. Washable and Cleanable
9. Reusable
10.Long service life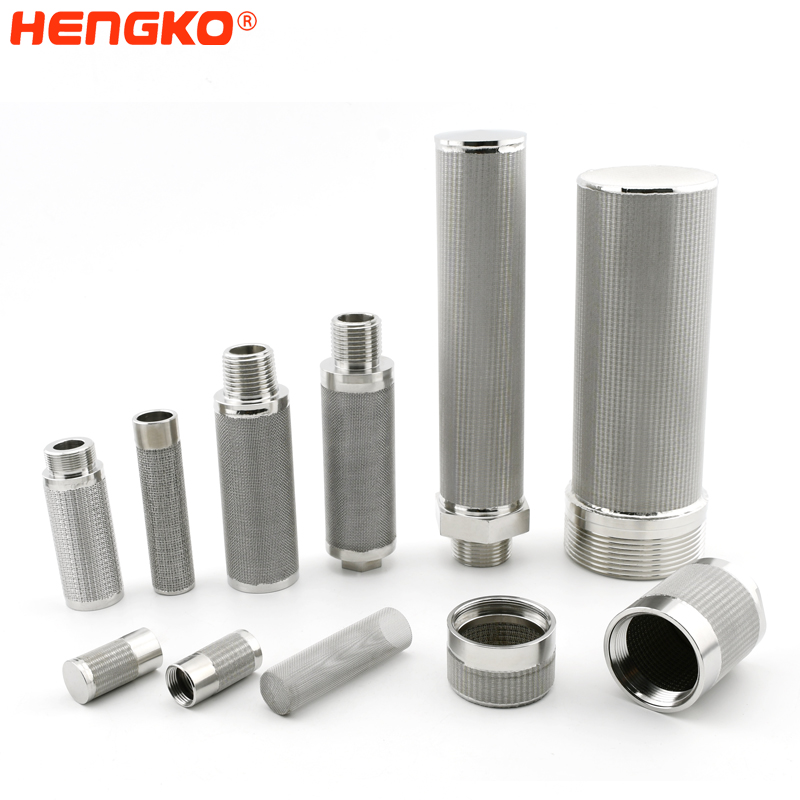 If you want large flow, you can choose products with high precision sintering mesh, large flow and good filtration effect. HENGKO Sintered Metal Mesh Filter Element is widely used in the filtration and purification of polymer melts in the food, beverage, and chemical industries, the filtration of various high temperature, corrosive liquids, and the screening of large particles such as sediment. 
If you have requirement of precise micro filtration rather than flow, you can choose the powder sintered products. You can choose the suitable product according to your requirement. With more than 20+ years of experience in the filtration industry to provide professional filtration solutions, we service customers in more than 100 countries around the world with high standards and strict inspection procedures, creating more than 30,000 engineering solutions.

---
Post time: Nov-10-2021