You can't imagine how successful of the Netherlands and Israel in smart agricultural technology. The Netherlands and Israel have small territory, harsh natural environment and poor climate. Howerver, the output of vegetables and fruits in The Netherlands ranks third in the world, and the output per unit area of greenhouse production ranks first in the world. Israel's agricultural products account for 40% of the European market for fruits and vegetables, and it has become the second largest supplier of flowers after the Netherlands.
International standards for agricultural sensors are based on Israeli scientific contributions. Israel combines the IOT with computer technology to form a precision agriculture system and is widely used. Using mobile phones to remotely manage agricultural facilities improves production efficiency and reduces labor costs. Real-time monitoring is carried out through various agricultural sensors (temperature and humidity sensors, carbon dioxide gas sensors, light sensors, soil sensors, soil moisture monitors, etc.) to understand the growth of animals and plants and epidemic diseases, and prevent diseases in time. And there are strict cold chain logistics and transportation links, and the IOT is added to the product traceability supervision system, making it more systematic, more integrated, and more scientific.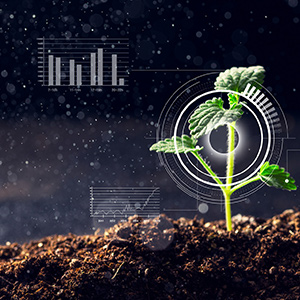 Future of Farming: IoT, Agricultural Sensors
The temperature and humidity Iot monitoring system integrates the essence of sensing technology, IOT technology, wireless communication technology, electronic technology, and network communication. It uses cloud platforms, big data, cloud computing and other cutting-edge technologies to realize the full traceability of information.
Our Iot solution is widely using in the agriculture, food cold chain transportation, vaccine cold chain transportation, factories, laboratories, granaries, tobacco factories, museums, farms, fungus cultivation, warehouses, industry, medicine, automated integrated monitoring and other fields.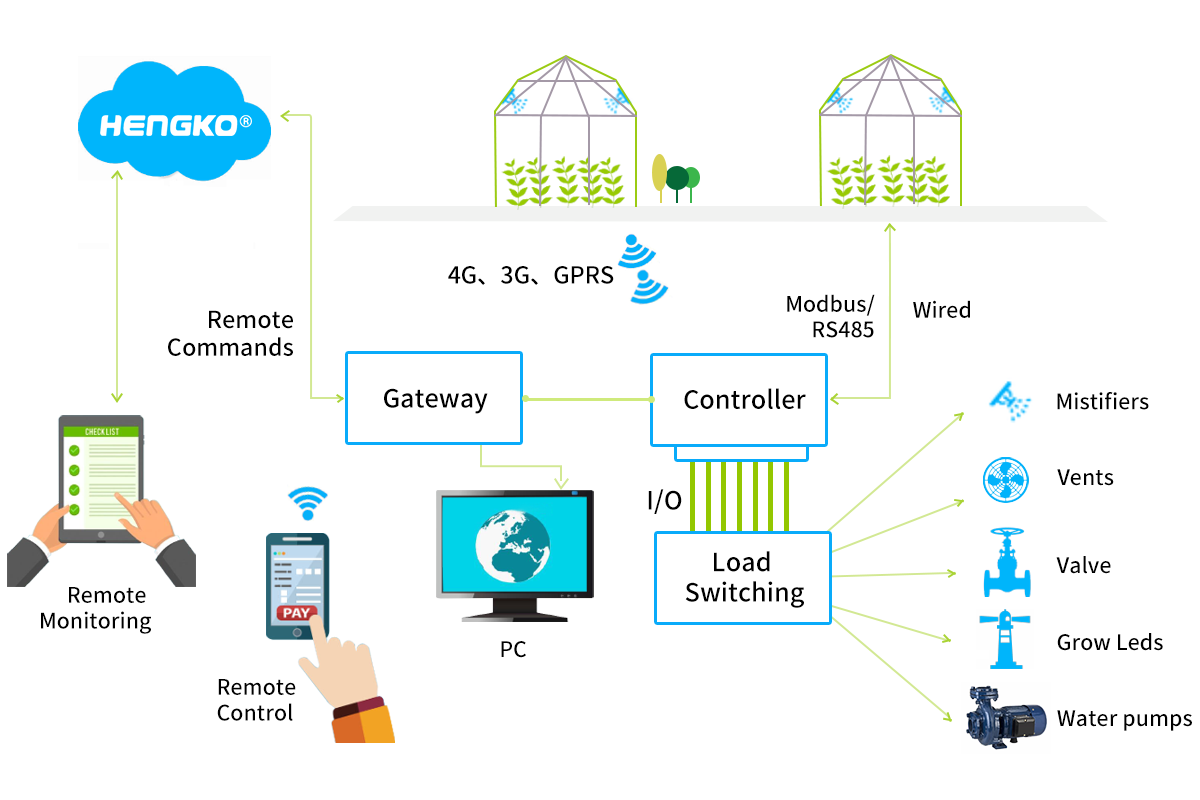 HENGKO has rich experiences in sensor. We provide various gas sensor and RH/T sensor includes temperature and humidity transmitter, temperature and humidity probe, temperature and humidity sensor housing, dew point sensor, soil moisture sensor, temperature and humidity meter, gas sensor, gas sensor enclose and so on.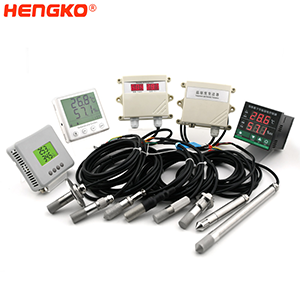 The future of farming technologies is collecting and analyzing big data in agriculture to maximize operational efficiency and minimize labor costs. But there are far more trends to understand with the IoT, and the Internet of Things will touch many more industries than just farming.
Interested in learning more? Subscribe to our Newsletter! 

---
Post time: Sep-29-2021