4-20mA Infrared CH4 CO2 gas sensor ( carbon dioxide sensor ) detector aluminum alloy housing (wire mesh sintered filter disc)
Product Detail
Product Tags
Stainless steel housing with tamperproof protection.  
For use with separately certified, industry standard junction boxes or OEM gas detector enclosures.  
Compact Size.  
Various mounting threads available M20, ½" NPT, ¾" NPT.  
Housing can be opened to gain access to the plug-in sensor.  
Gas sampling adaptor accessory available for easy calibration.  
Rainguard accessory with gas sampling feature also available to protect the sensor in wet environments or areas subjected to hosing. 
Explosion proof sensor assemblies are made of 316 stainless steel for maximum corrosion protection. A sinter bonded flame arrestor provides the gas diffusion path to the sensing elements while maintaining the flame proof integrity of the assembly. Sensing elements are specially designed for maximum poison resistance and long life in harsh industrial environments, with sensor life typically 2 years or more.
Want more information or would like to receive a quote?
Click the Online Service button at the top right to contact our salespeople.
4-20mA Infrared CH4 CO2 gas sensor ( carbon dioxide sensor ) detector aluminum alloy housing (wire mesh sintered filter disc)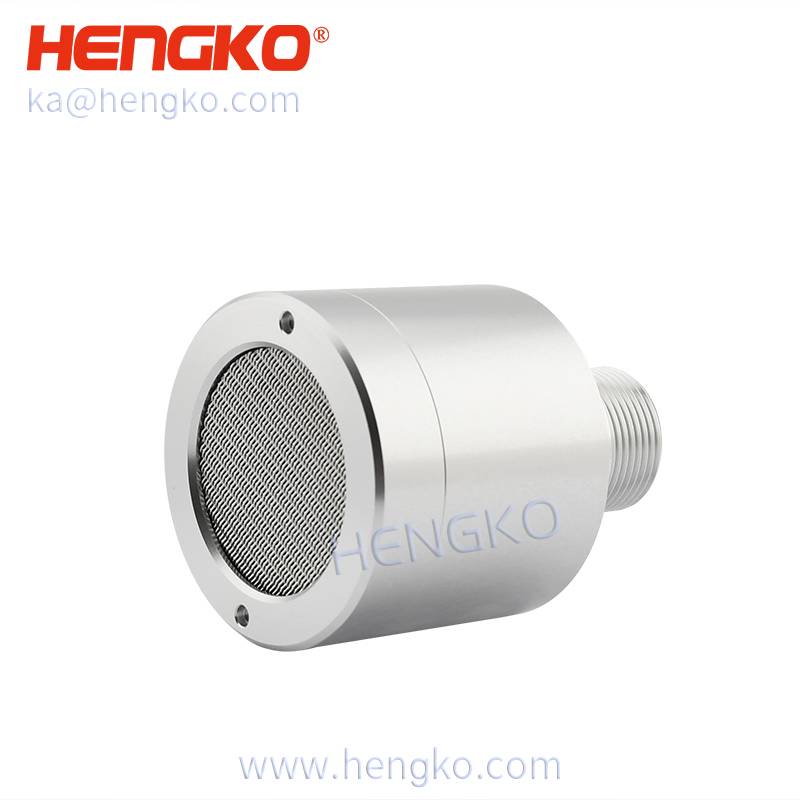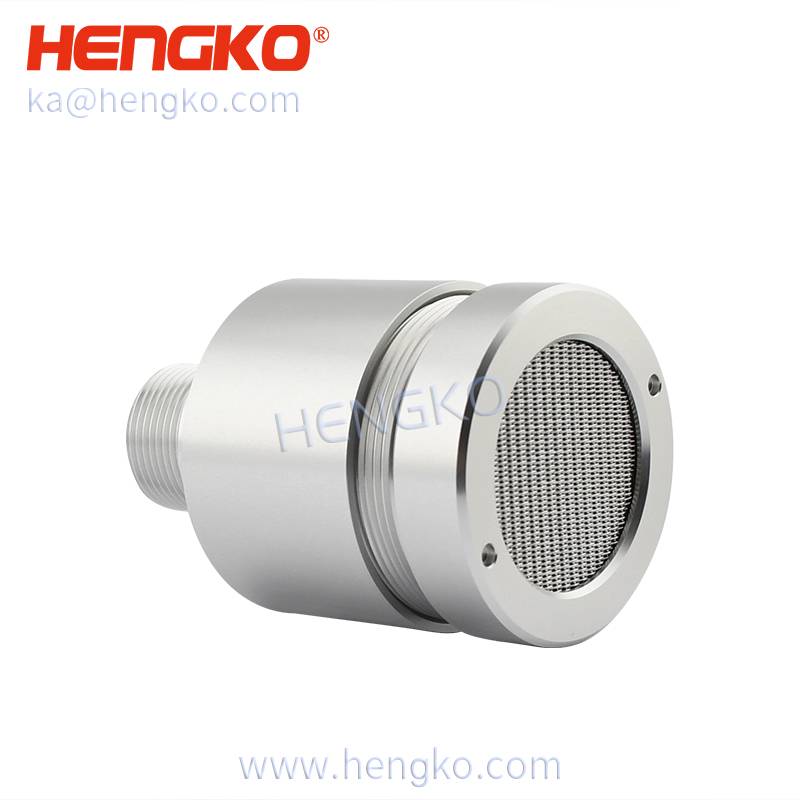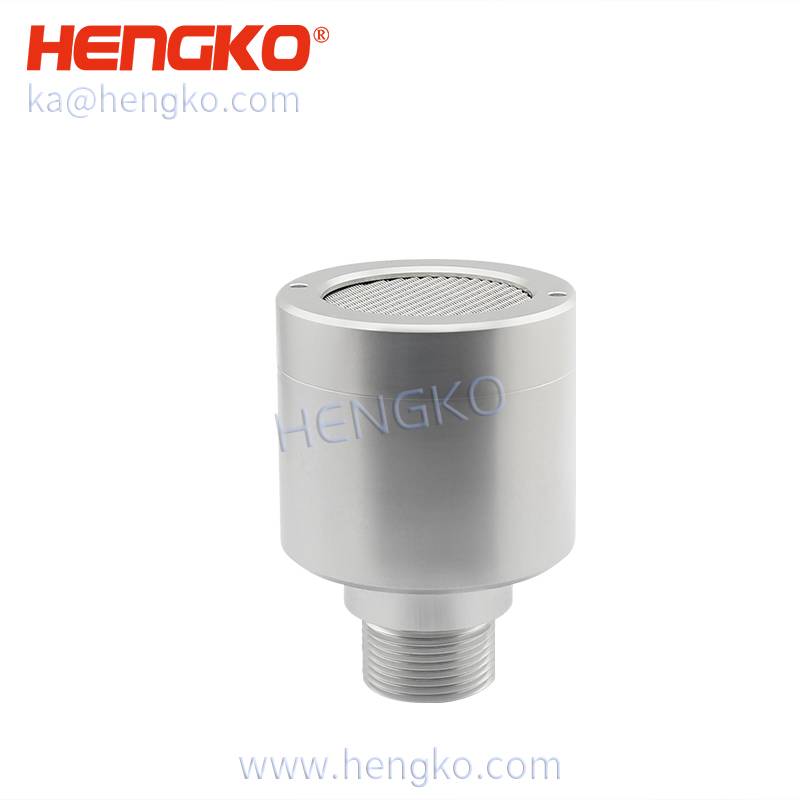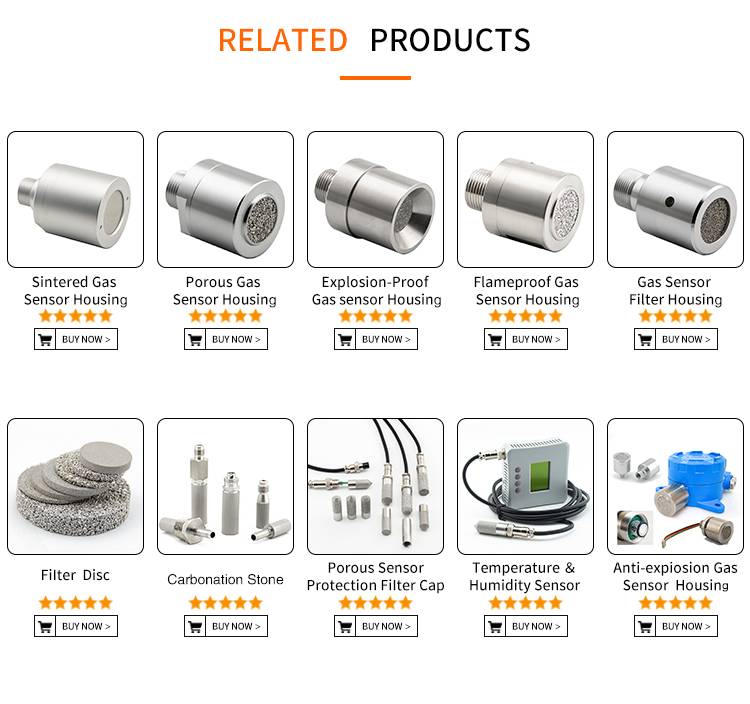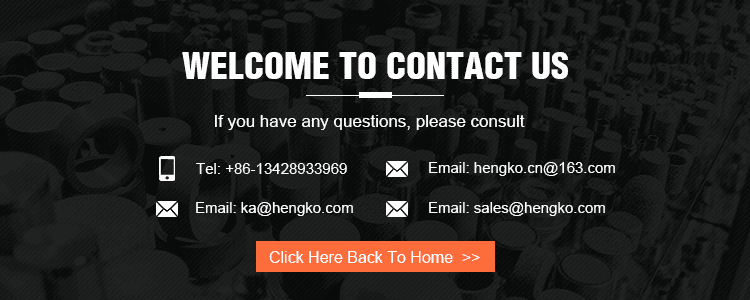 ---
Previous:
Sintered stainless steel/wire mesh explosion-proof filter housing for carbon monoxide leakage detector
Next:
High Accuracy HK59MBN thread M12*0.75 waterproof temperature and humidity sensor housing protective cover to protect the soil cover
---
Send your message to us:
Write your message here and send it to us