HENGKO respirator ventilator oxygen gas choke breathing machine artificial mechanical ventilation filter for medical mechanical ventilator
Product Detail
Product Tags
HENGKO respirator ventilator oxygen gas choke breathing machine artificial mechanical ventilation filter for medical mechanical ventilator
The ventilator filter element filters dust from the air.
HENGKO's filter element of the ventilator is stainless steel 316, stainless steel 316L, which has the characteristics of filtering and dustproof. Its material is safe and non-toxic, without odor. The pore diameter is specially designed, and the pore diameter is evenly distributed. It can be used multiple times without cleaning. The air filter material used on the ventilator is strictly selected and tested; and it is suitable for most ventilator models on the market.
Large dust particles entering the ventilator may cause wear of the motor bearings of the ventilator, reduce the life of the motor, and increase the noise of the motor.
The filter element made of ordinary materials may not meet the above indicators in performance, and some materials are harmful to the human body and easily cause the human body to react excessively, thereby causing a series of adverse effects on the treatment effect.
Want more information or would like to receive a quote?
Please click the CHAT NOW button at the top right to contact our salespeople.
                                     ka@hengko.com              sales@hengko.com              f@hengko.com              h@hengko.com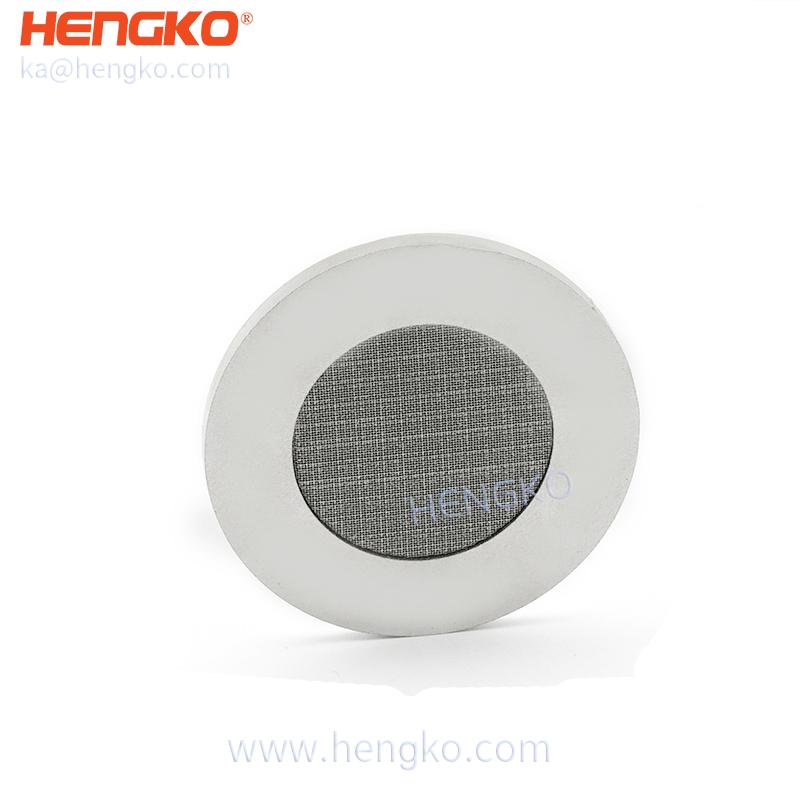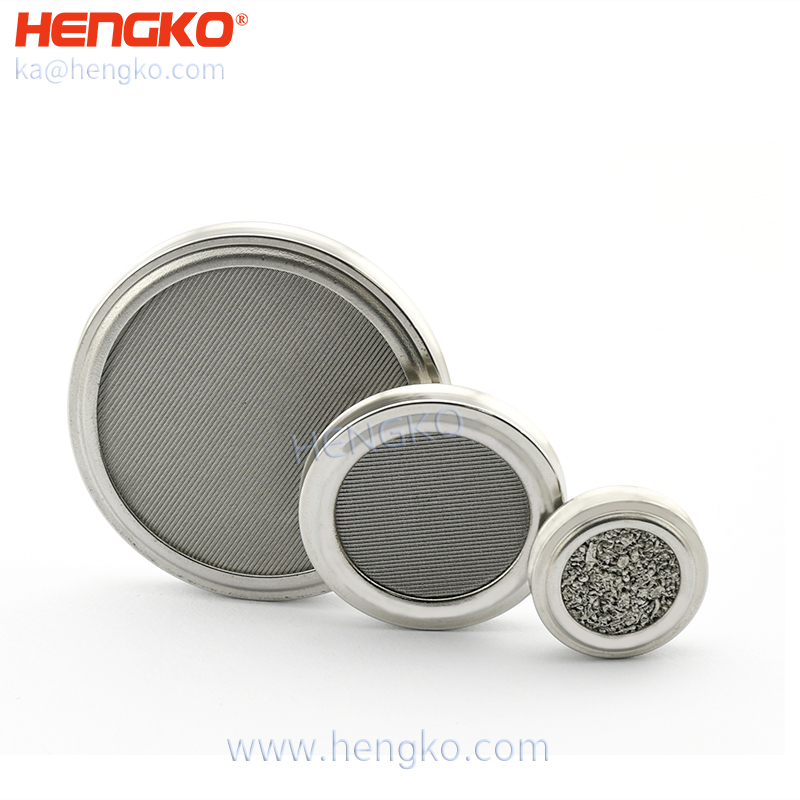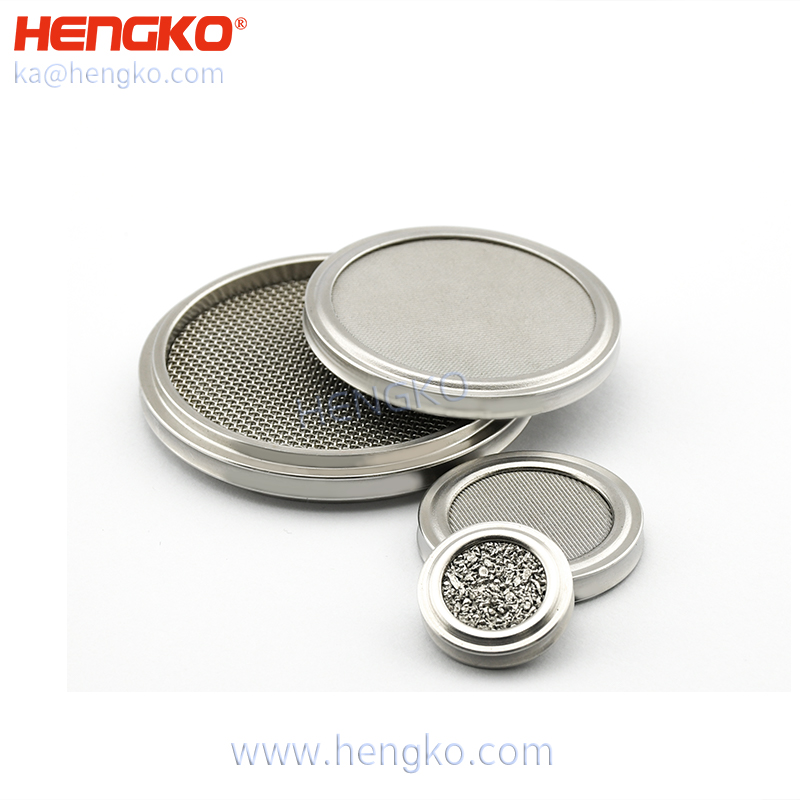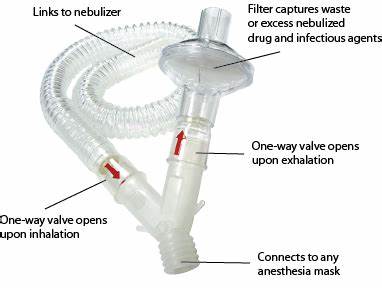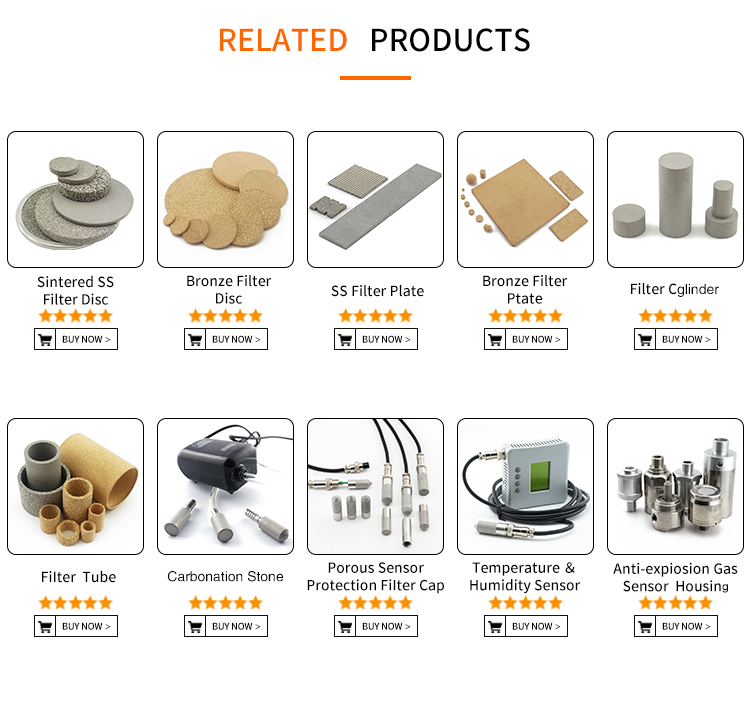 Q1. Why porous metal?
– Filtration systems using sintered metal media for gaseous, solid and liquid separation have proven to be an effective and efficient alternative to other separation methods that can be vulnerable to pressure peaks, 
high temperatures and/or corrosive environments. Sintered metal is highly efficient in removing particulates, delivers a reliable performance, is easy to clean and has a long life in comparison with leaf filters, filter 
bags and plate and frame filters.
Q2. What kind of structures can you make?
– We make various types like disc, tube, cup, cartridge, plate, etc.
Q3. Do you provide customized services?
– Yes, of course.
Q4. If samples available?
–  Sure, no problem.
---
Previous:
Stainless steel HME – Heat and Moisture Exchange With ventilator oxygen gas choke circuit bacteria filter for ventilator inspiratory mixing chamber
Next:
Bacterial filtration efficiency filters & viral filtration efficiency filters, 316L stainless steel porous powder material for hospital ventilator
---