Many industries need to keep a close eye on the amount of dew produced by industrial machinery, as too much moisture
can clog pipes and damage machinery.
For this reason, they should select a dew point meter that has the correct measuring range to monitor the dew point, That's
why dew point sensor calibration is especially important. Hengko supply a range of temperature and humidity dew point
transmitters, Due to its wide measurement range and excellent long-term stability, HENGKO Dew Point Transmitter
is an ideal choice for small compressed air dryers, plastic dryers, and other OEM applications.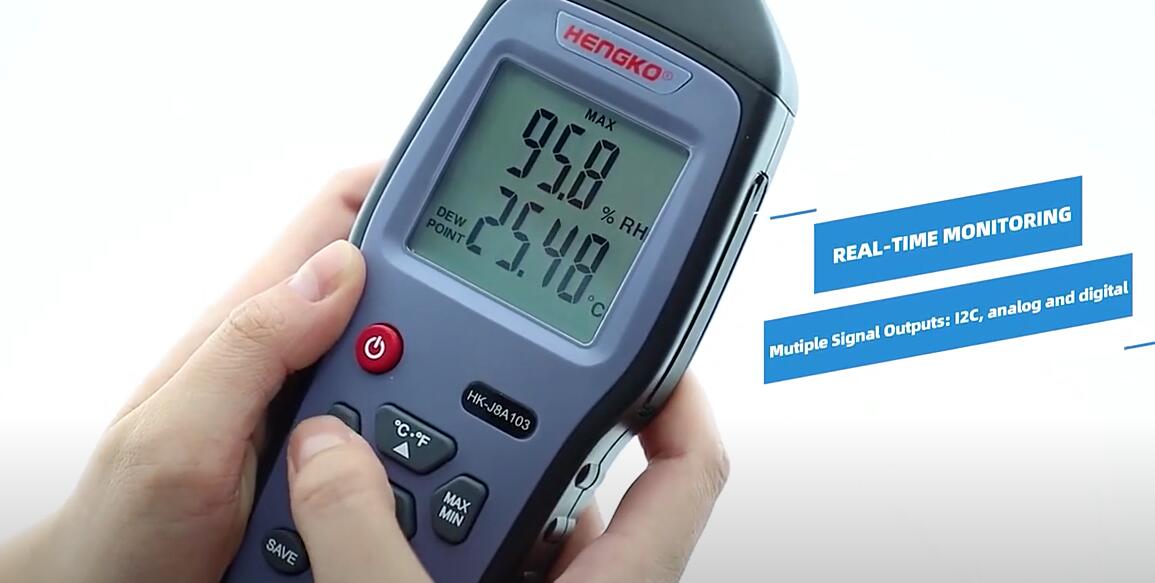 Here We List 4 Tips You Need Know About Humidity and Dew Point Calibration 
1. Dew Point Sensor Calibration 
Dew point sensor calibration is very important in daily use. Although each dew point sensor from Hengko is manufactured
to the highest standards, the operating characteristics of all mechanical and electronic equipment used in manufacturing
or process operations will change over time.
This is also true for humidity sensors used in demanding applications or exposed to corrosive or contaminating media. 
In a variety of industrial applications, and over a long period of time, the accuracy of the sensor can become less stable.
While this may be a small change, it may be enough in critical applications to cause more significant changes in process
conditions. Even in less critical areas, such as monitoring dryer performance in compressed air systems, slow changes in
sensor accuracy can lead to deterioration of moisture in air measurements. 
2. How to Calibrate the Dew Point Sensor? 
Calibration of the dew point sensors is performed by comparing the parameters of each sensor with an approved reference
instrument under laboratory conditions to identify any deviations or systematic errors.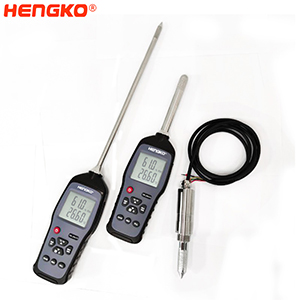 3. How Often Should I Calibrate My Dew Point Sensor?
The frequency of product recalibration will vary depending on the needs of your specific application. For example, the
HT-608 Dewpoint Transmitter This simple, cost-effective sensor is designed for harsh industrial dryer applications and
is ideal for OEM dryer use.
With a dew point measurement range of -60 to 60 °C, it is reliable and rugged enough to withstand the high temperatures
associated with industrial drying. HENGKO high precision HT608 dew point sensor equipped with a sintered metal filter
shell for large air permeability, fast gas humidity flow and exchange rate.
The shell is waterproof and will keep water from seeping into the body of the sensor and damaging it, but allows air to pass
through so that it can measure the humidity (moisture) of the environment. It has been widely used in HVAC, consumer goods,
weather stations, test & measurement, automation, medical, and humidifiers, especially performing well in extreme environments
 like acid, alkali, corrosion, high temperature, and pressure. The general recommendation is that dew point transmitters should be
inspected once a year to ensure they continue to operate accurately.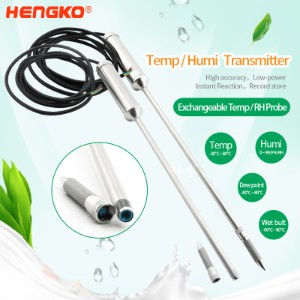 4. Dew point monitoring and traceability 
A properly maintained and calibrated dew point temperature sensor or transmitter is critical to optimize the process or system
performance and traceability. In most applications, many sensors will be permanently installed in critical locations. It is also
worth considering the use of portable measuring instruments to perform spot checks on parts of the process that are not using
fixed sensors. This will help confirm that the sensor is functioning properly, identify possible problems elsewhere in the process,
and provide additional data for subsequent quality management and traceability procedures.   
Also You Can Send Us Email Directly As Follow :  ka@hengko.com
We Will Send Back With 24-Hours, Thanks for Your Patient !  
Write your message here and send it to us
---
Post time: Aug-12-2022