Wireless dewpoint meters, hygrometers and soil moisture analysers temperature & humidity transmitter with sensor for pharmaceutical & food company
Product Detail
Product Tags
Wireless dewpoint meters, hygrometers and soil moisture analysers temperature & humidity transmitter with sensor for pharmaceutical & food company 
HENGKO temperature & humidity transmitter with sensor is optimized for outdoor and meteorological applications. In addition to precise measurement of relative humidity and temperature, the sensor calculates additional parameters such as dew point, frost point, etc. The measuring electronic humidity sensor element encapsulated within the sensing probe is coated for use in harsh environments.
HENGKO wireless temperature and humidity module adopts high precision SHT series sensor euipped with a sintered metal filter shell for large air permeability, fast gas humidity flow and exchange rate. The shell is is waterproof and will keep water from seeping into the body of the sensor and damaging it, but allows air to pass through so that it can measure the humidity (moisture) of the environment. It has been widely used in HVAC, consumer goods, weather stations, test & measurement, automation, medical, humidifiers, especially perform well in an extreme environment like acid, alkali, corrosion, high temperature and pressure.
Want more information or would like to receive a quote?
Click the Online Service at the top right to contact our salespeople.
E-mail:
                                     ka@hengko.com              sales@hengko.com              f@hengko.com              h@hengko.com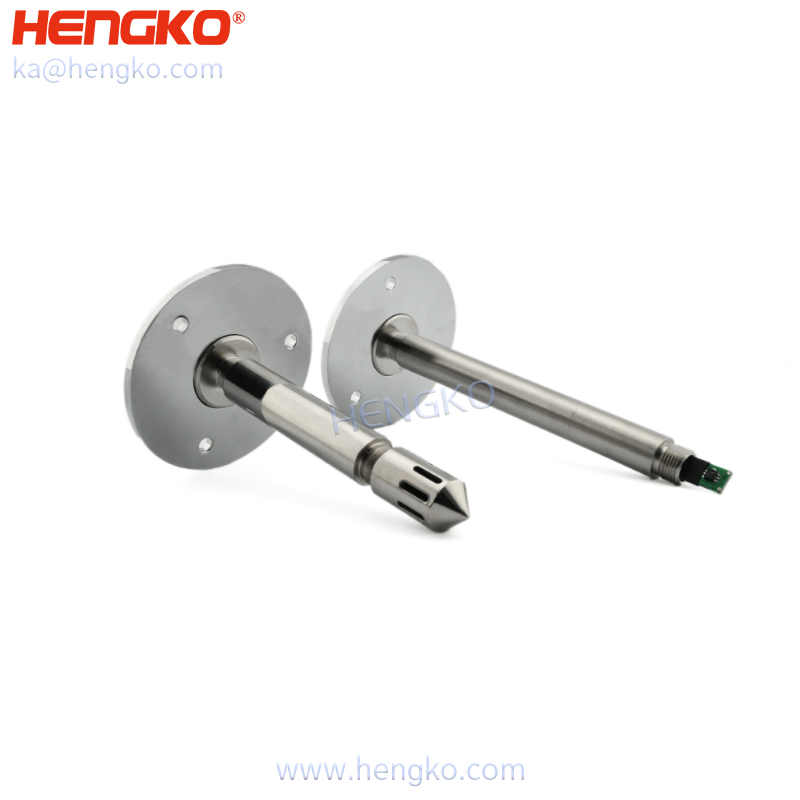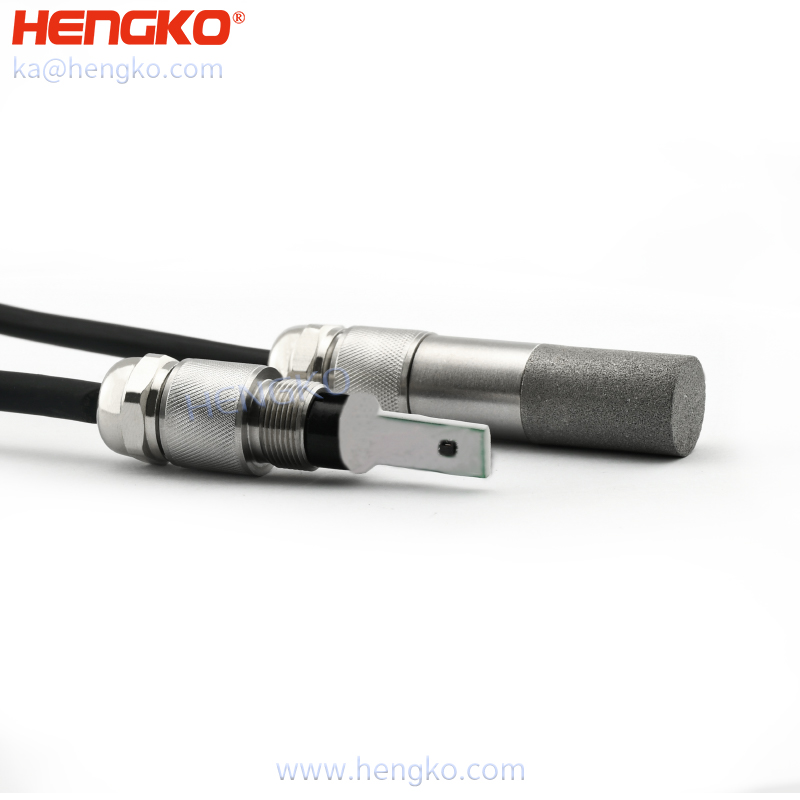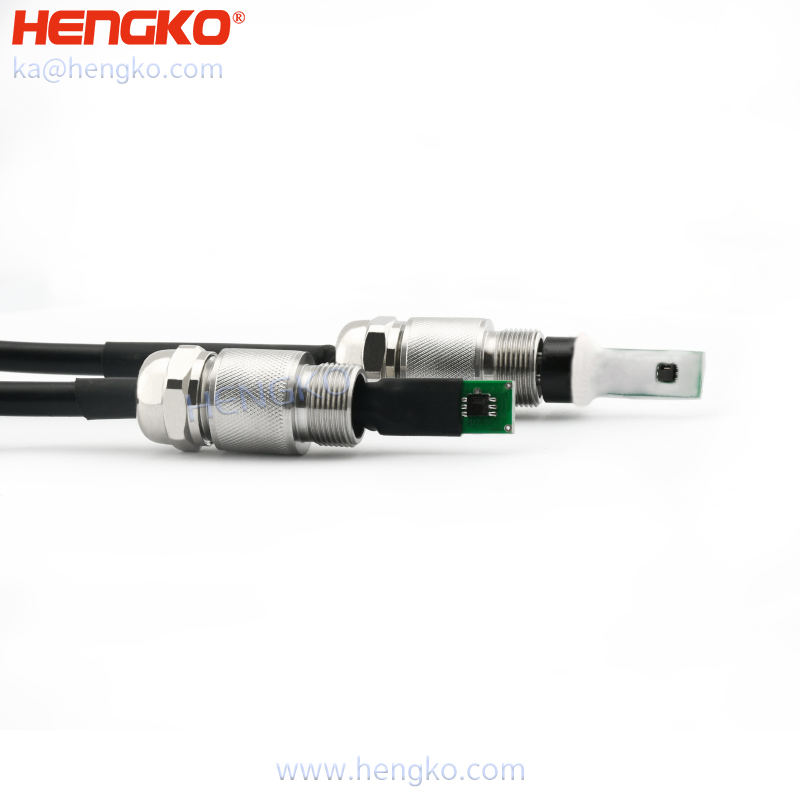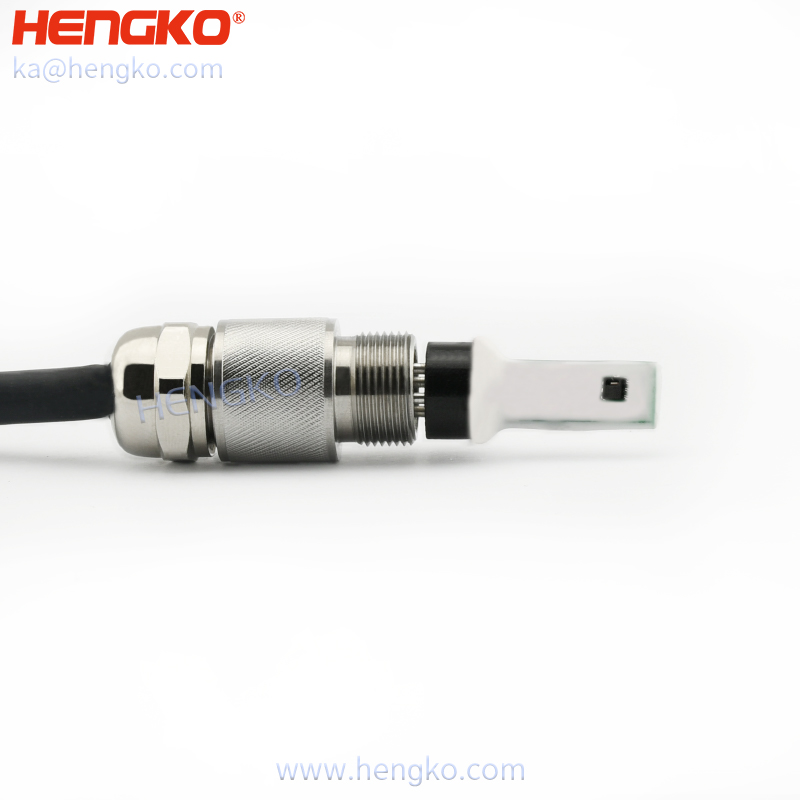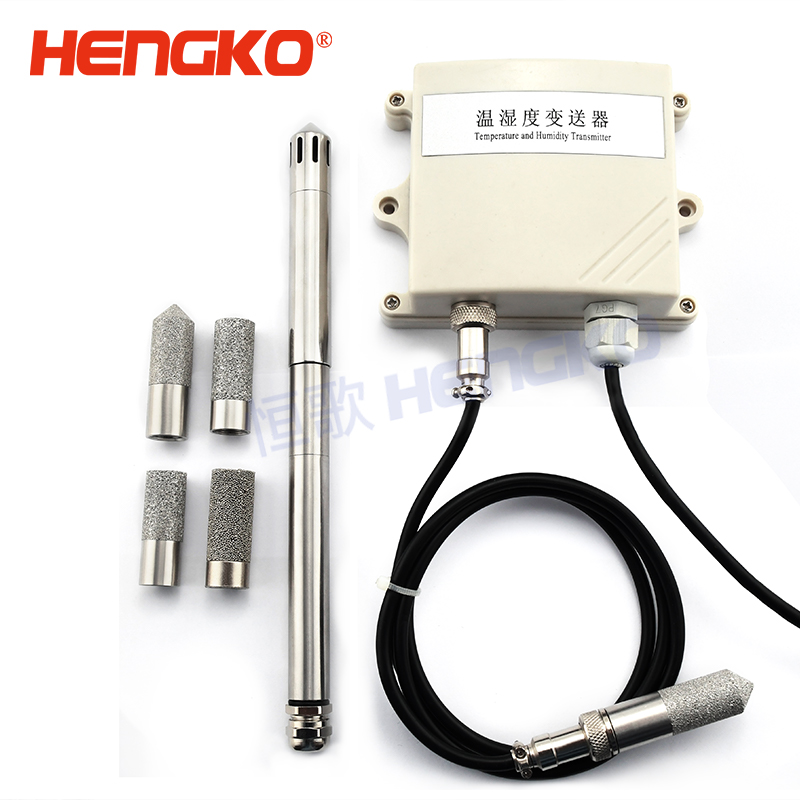 1. Large air permeability, fast gas humidity flow and exchange rate,  uniform divergence.  it is far superior to other peer products with the optimization of special process in HENGKO.2. Excellent ability of anti-dust, anti-corrosion and waterproof(IP65)3. Protecting PCB modules from dust, particulate pollution and oxidation of most chemicals to ensure sensors a long-term stable operation, higher reliability and long service life
4. Remarkable performance in harsh environment such as small space, long distance space, pipe, trench, wall pass mounting, high pressure space, vacuum chamber, test chamber, large flow mediums, high humidity area, high temperature and heat environment, hot drying process, dangerous zones, explosive environment containing explosive gas or dust, etc
5. 150 bar anti-pressure capability
6. Seamless integrated, shedding-free
7. the HENGKO stainless steel porous houisng for sensor probe, have accurate pore size, uniform and even-distributed apertures. Pore size range: 5μm to 120 micron; it have good filtration dustproof and interception effect, high filtration efficiency. The pore size, speed of the flow and other performances can be customized as requested; Stable structure, particles are tightly bound without migration, almost inseparable under harsh environment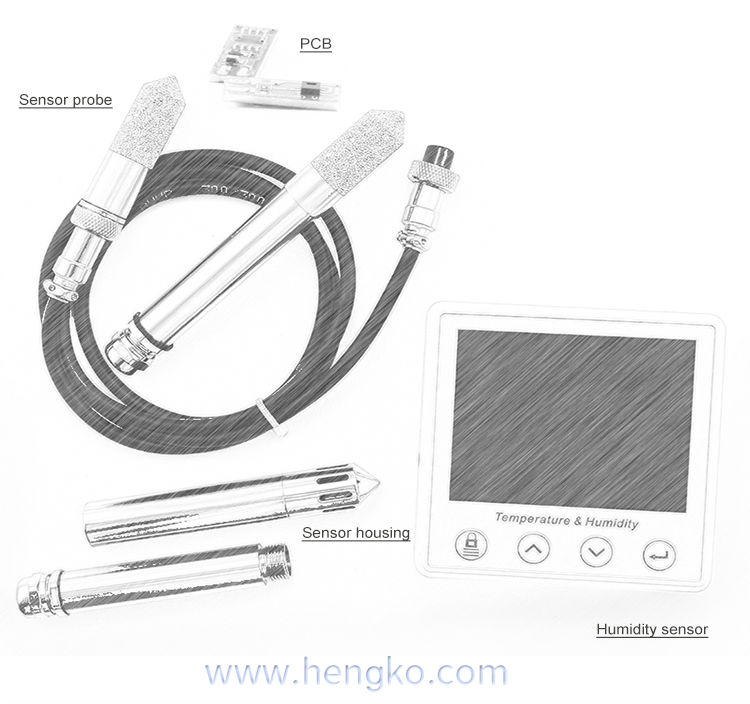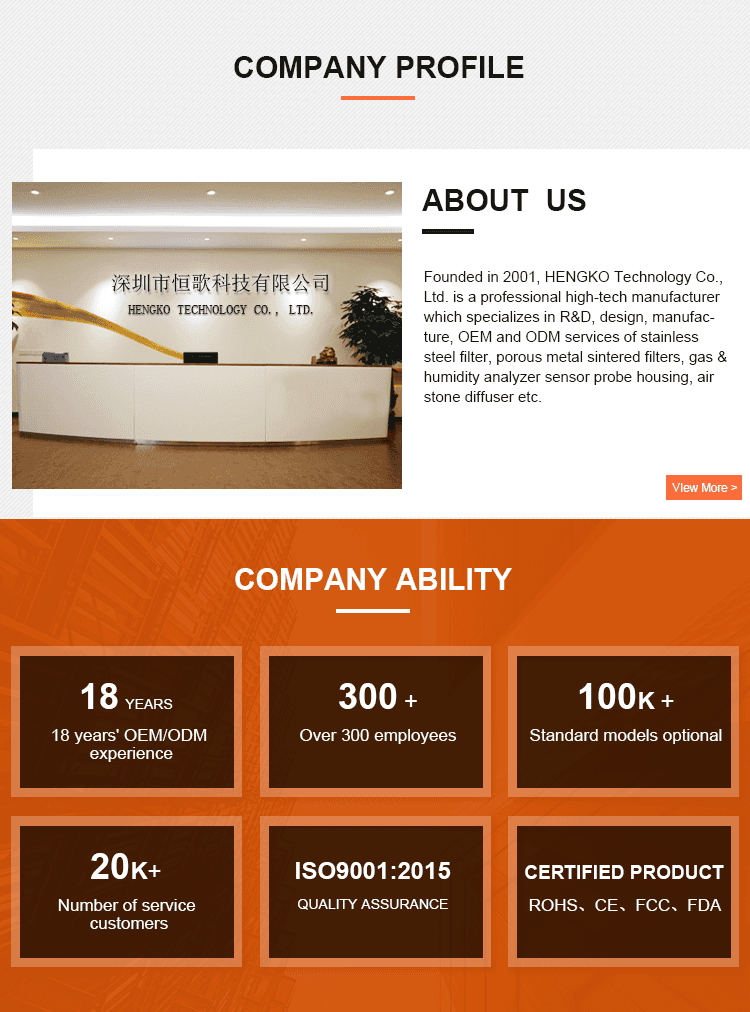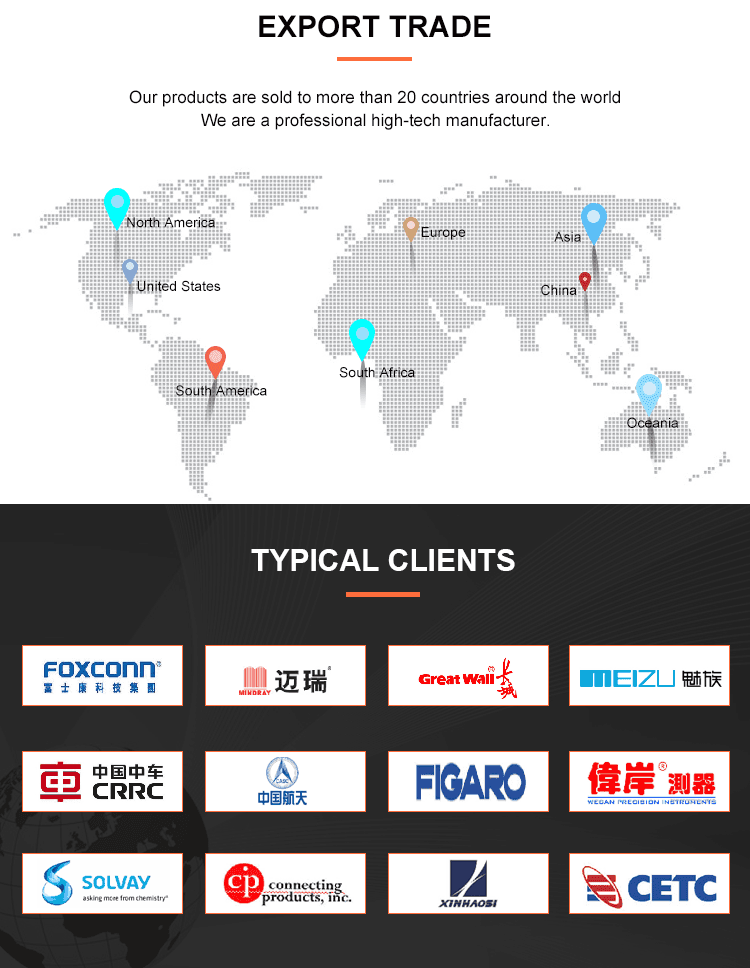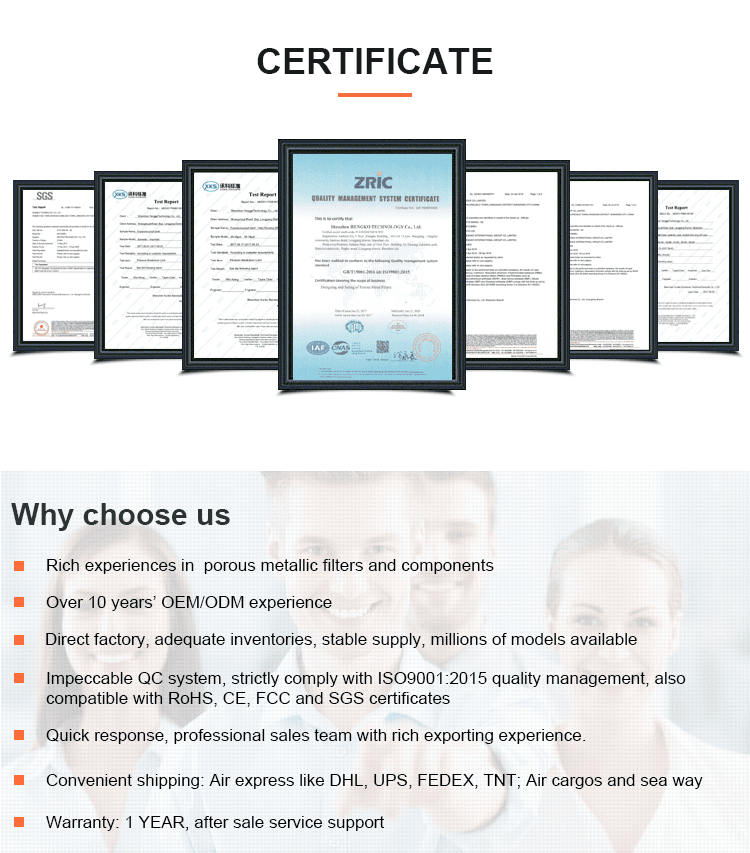 Q1. Is it waterproof?
– Yes, waterproof grade can be IP65.
Q2. Can pore size be customized?
– No problem, but most of clients have chosen 30-40um, 40-50um, 50-60um, 60-70um, and 70-90um.
Q3. What's the max negative pressure?
– In general, it is 5 Mpa.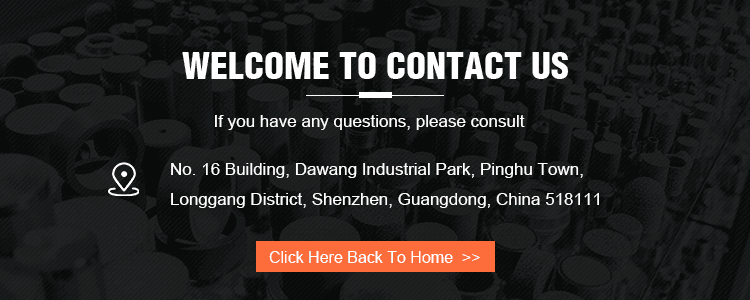 ---
Previous:
HENGKO custom 5 15um pore size air diffusion carbonation stone with Tri Clamp connection for yeast manufacturer breweries
Next:
Highly- engineered Customized Wireless Handheld Temperature Humidity Recorder Dew Point Data Logger for Monitoring Refrigeration Dryer
---