SS316 Microns porous Sintered silencer muffler stainless steel for pneumatic system
Product Detail
Product Tags
SS316 Microns porous Sintered silencer muffler stainless steel for pneumatic system
Code

Sarew Threed

S

Size

mm

 

M5

 

M5

8

 

6

G

1/8″

12

BSPP

 1/8″

BSPT

 1/8″

BSP

 1/8″

PT

 1/8″

NPT

 1/8″

 

8

G

1/4″

15

BSPP

1/4″

BSPT

1/4″

BSP

1/4″

PT

1/4″

NPT

1/4″

 

10

G

3/8″

18

BSPP

3/8″

BSPT

3/8″

BSP

3/8″

PT

3/8″

NPT

3/8″

 

15

G

1/2″

21

BSPP

1/2″

BSPT

1/2″

BSP

1/2″

PT

1/2″

NPT

1/2″

 

20

G

3/4″

27

BSPP

3/4″

BSPT

3/4″

BSP

3/4″

PT

3/4″

NPT

3/4″

 

25

G

1″

34

BSPP

1″

BSPT

1″

BSP

1″

PT

1″

NPT

1″

 

32

G

1-1/4″

46

BSPP

1-1/4″

BSPT

1-1/4″

BSP

1-1/4″

PT

1-1/4″

NPT

1-1/4″

 

40

G

1-1/2″

53

BSPP

1-1/2″

BSPT

1-1/2″

BSP

1-1/2″

PT

1-1/2″

NPT

1-1/2″

 

50

G

2″

64

BSPP

2″

BSPT

2″

BSP

2″

PT

2″

NPT

2″
Product performance : high temperature resistance, Noise elimination effect is remarkable. 
scope of application : pneumatic element, Car deadened the noise reduction device, Industrial noise control equipment. 
Pneumatic fittings are used in pneumatic piping. The tube fittings come in a wide variety of models to meet all your needs in pneumatic piping. Even after installation, the direction of the tube can be changed freely
Nickel-palted metal body ensures anti-corrosion and anti-contamination. All R and NPT threads are pre-coated sealant.

Features:

1)Accurate regulation of an optimal air flow rate for precise motion control
2)Elliptical release ring help to connect the tube easily by manual, no special tools required.
3)(Nickel-plated )brass threaded bodies ensures anti-corrosion and anti-contamination.
4)All threads are pre-coated with Teflon sealant and require no additional sealing.
Technique information:
Medium: Air and Water
Working Pressure: 0~150PSI
Working Temperature: 0-60C(32~140F)
Want more information or would like to receive a quote?
Please click the Online Service button at the top right to contact our salespeople.
E-mail:
                                     ka@hengko.com              sales@hengko.com              f@hengko.com              h@hengko.com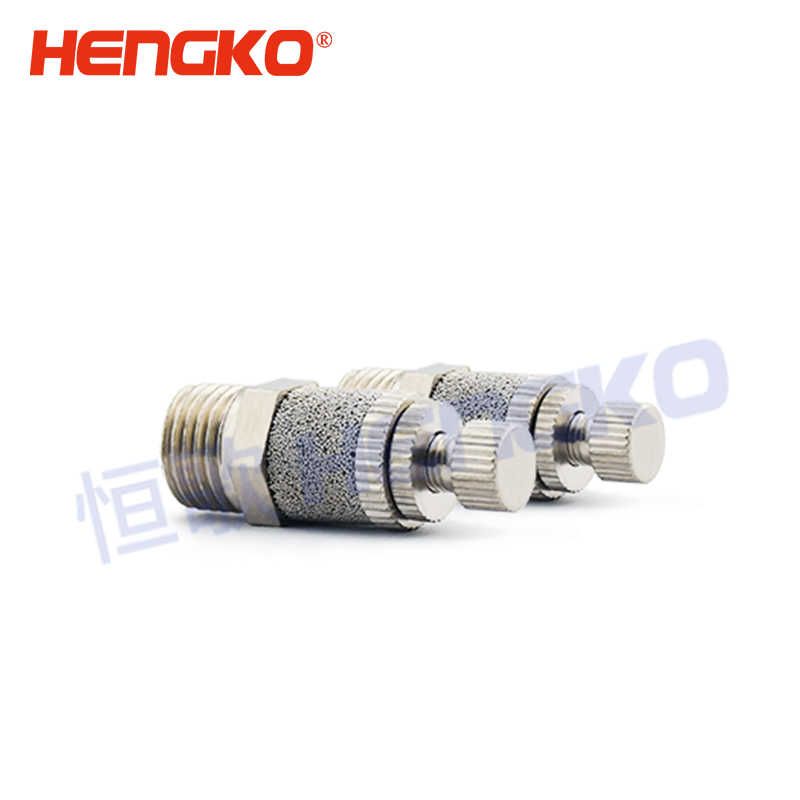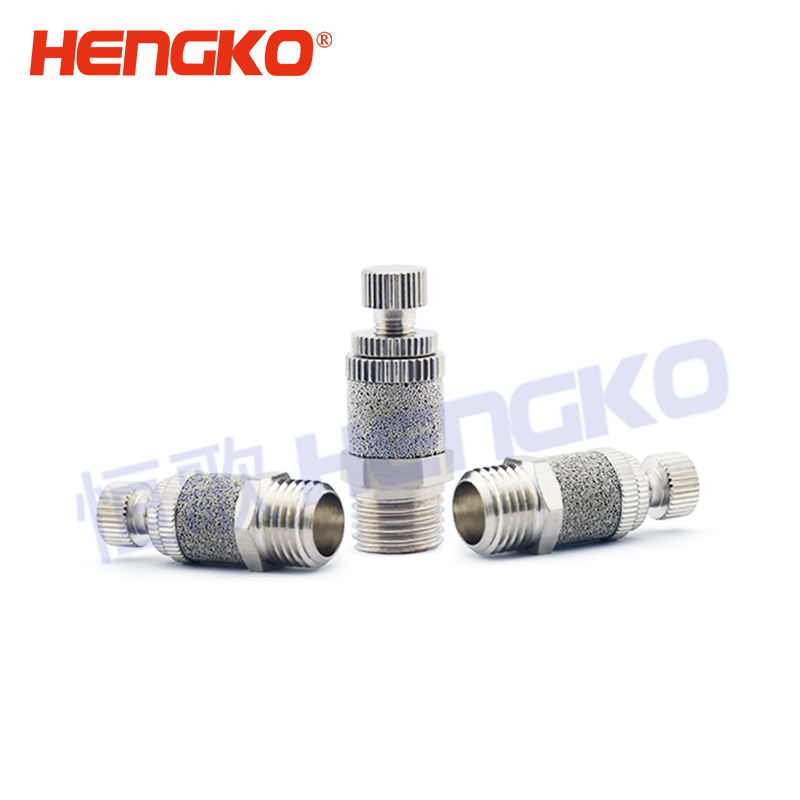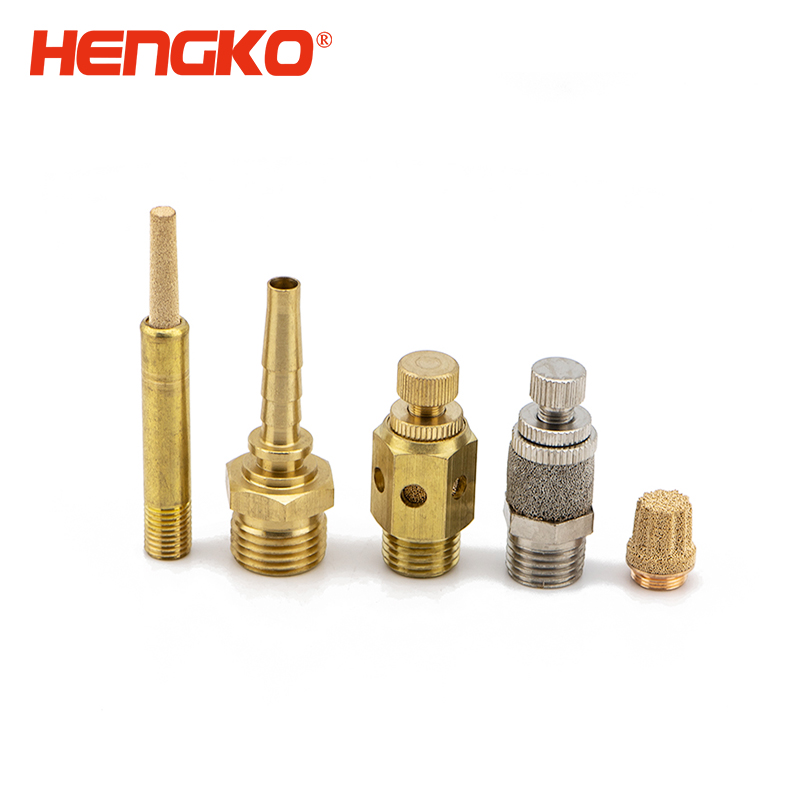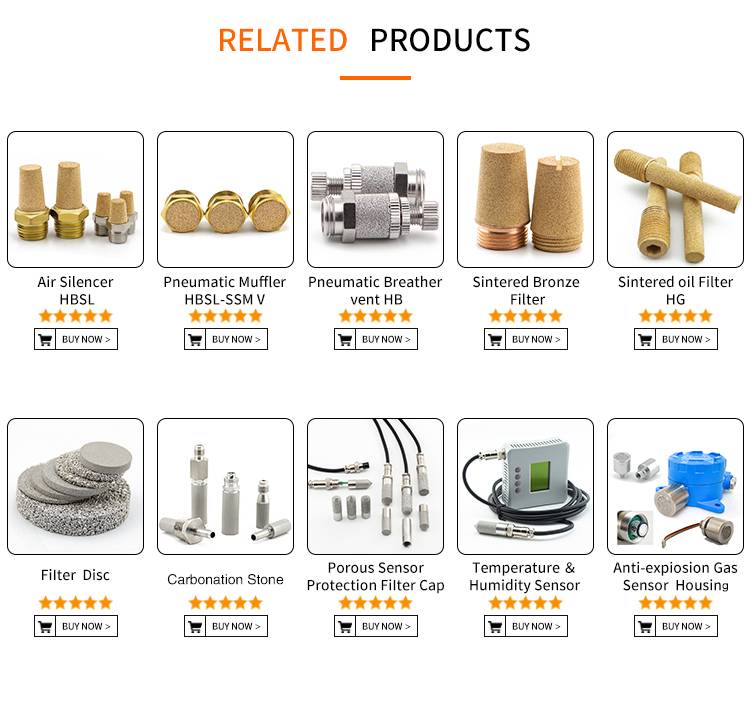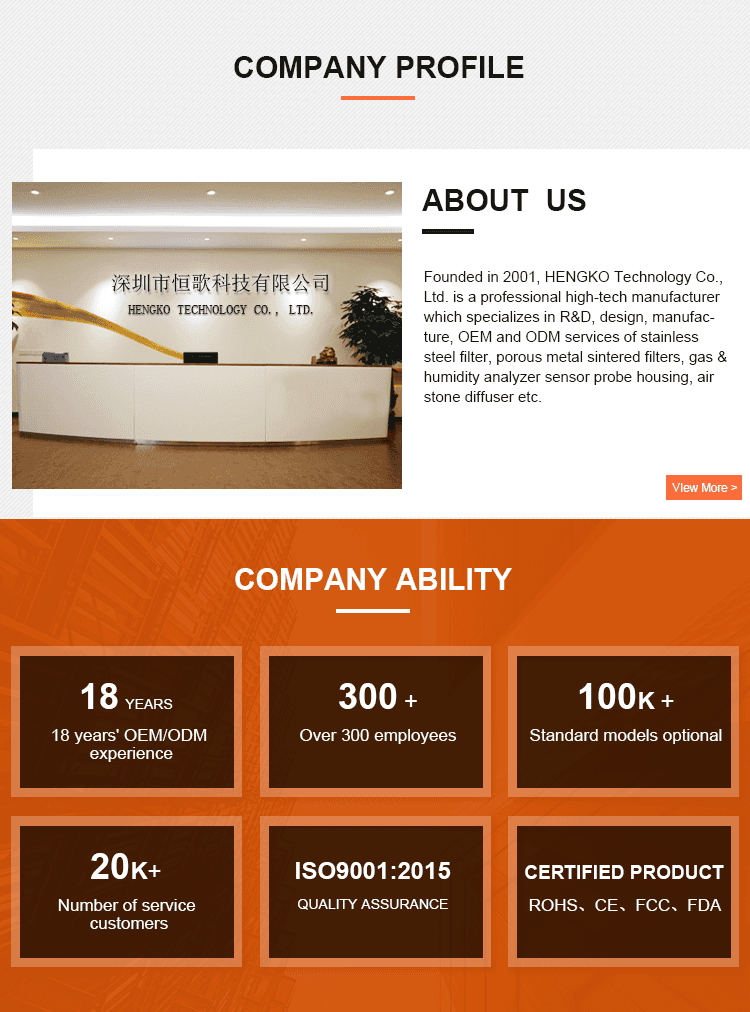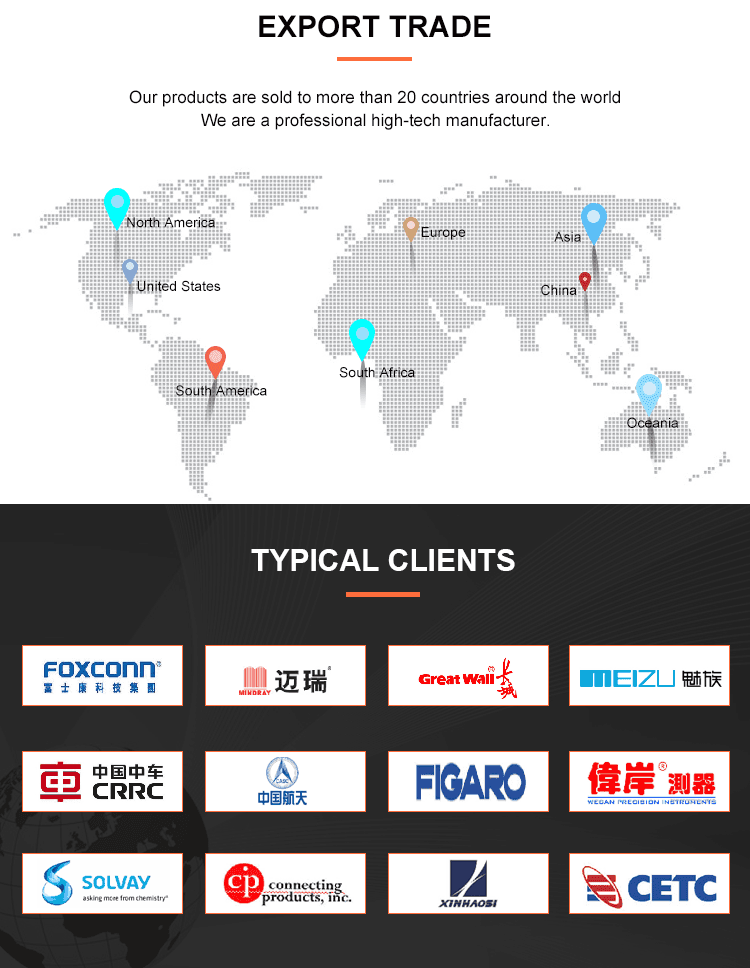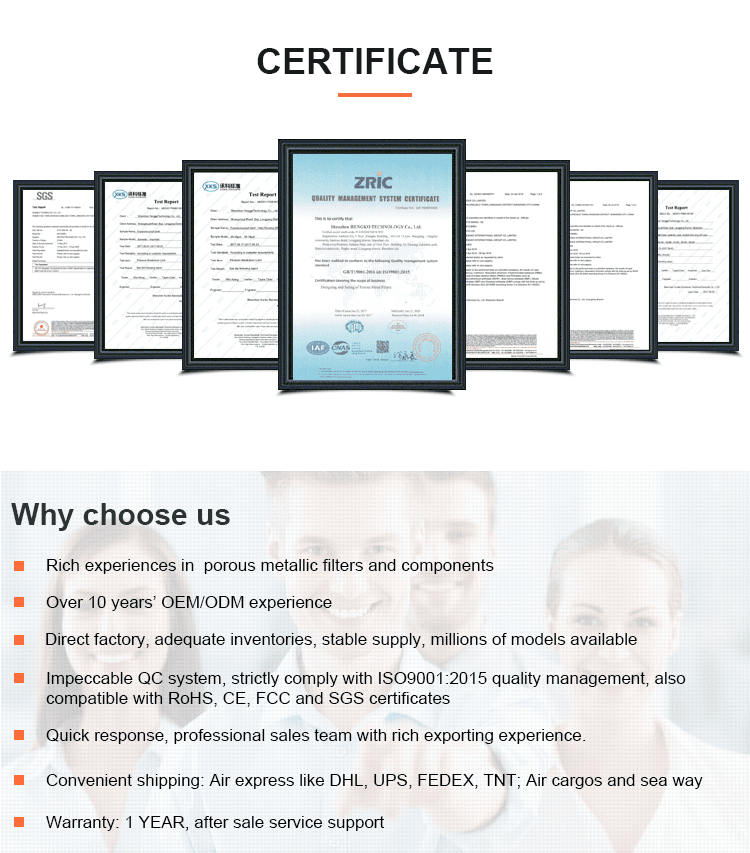 Q1. How many sizes available?
– M5, 1/4″, 1/8″, 3/8″, 1/2″, 1″, 1-1/2″, 2″, etc.
Q2. What's the material for filter media?
– sintered broze, sintered stainless steel
Q3. Which thread type do you make?
– G, NPT, BSP, PT, etc.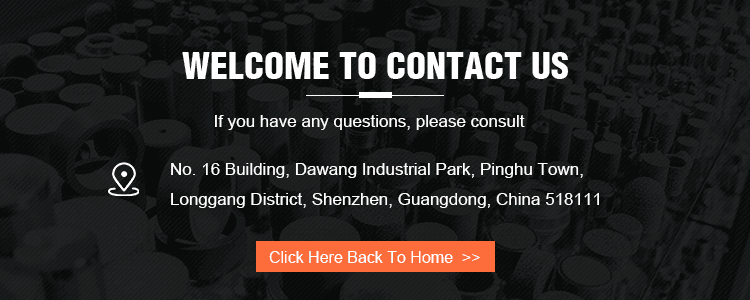 ---
---
Next:
RS495 wireless air temperature and humidity transmitter sensor sintered metal stainless steel protective cover house cable for SHT1X
---