Preferential supply high efficiency multilayer porous sintered stainless steel metal bronze filter tube use for pharmaceutical industries
Product Detail
Product Tags
 

Preferential supply high efficiency multilayer porous stainless Steel metal bronze filter tube use for pharmaceutical industries
Sintered porous metal is manufactured by compressing powder metal into a variety of shapes, and sinter bonding the porous metal to form a permanent inert structure. Porous metal can be fabricated into many different configurations and sizes to meet application requirements. For years sintered porous metal media has been designed into medical, food and beverage, aerospace, flame arrestors, welding, university level research, and many more. Metal filters are often more superior in comparison to other filters and can be produced at a relatively low cost.
Sintered porous metal components have excellent strength and rigidity and chemical compatibility to endure most standard cleaning environments such as exposure to acids, caustics, chlorine, steam and high-pressure washdowns.
Product name: Sintered porous metal filter element
Material:sintered stainless steel material, can be customized
Pore Size:20um 30-40, 40-50, 50-60, 60-70, 70-90
Purpose: The structure of the product is designed to increase the contact area
Product dimensions: product dimensions
Want more information or wouldl like to receive a quote?
Click the Online Service at the top right to contact our salespeople.  
E-mail:
                                     ka@hengko.com              sales@hengko.com           f@hengko.com              h@hengko.com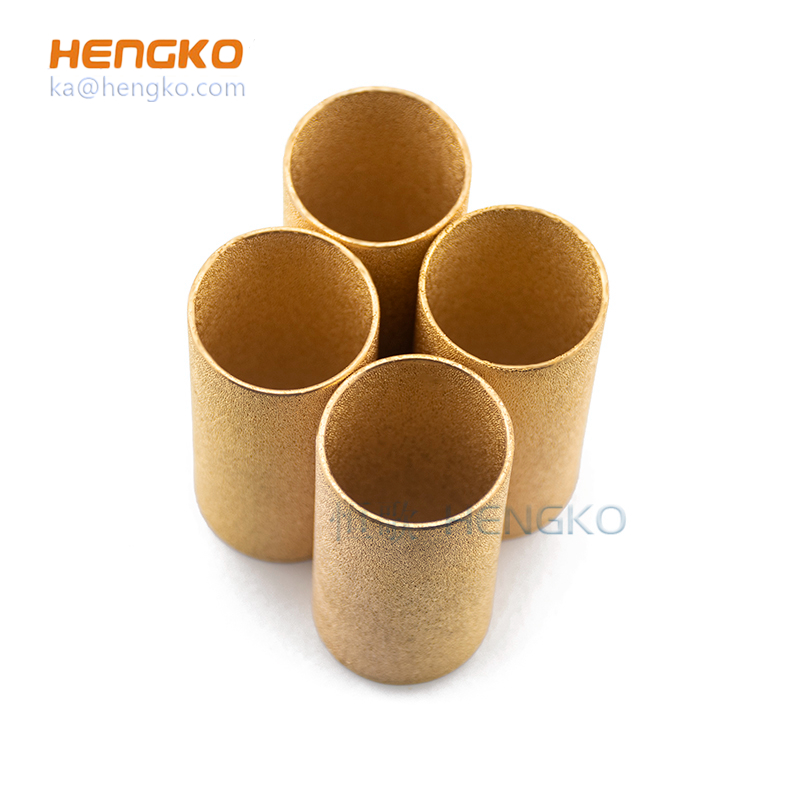 1.Accurate uniform pore sizes,evenly distributed filtration pores,range from 0.1um to 300 microns.
2.good filtration dustproof effect, high filtration efficiency; the pore size, flow rate, and many other features can be can accurately custom .
4.High supporting load capacity, no need to use other auxiliary supports, can be directly used as structural elements. 
5.High fatigue strength, high load shock stress resistance,  high pressure resistance,  well suited for high differential pressures and flow rates,the leading position in high pressure flow medium (40 MPa) sintered porous metal elements.    
6. Corrosion resistance, antirust.                               
7. More than 100 thousands of standard types and models available.
8. Size and structure can be customized as required.
9. the super slender structure microporous filter tubes,minimum outer diameter 5 mm× length 800 mm.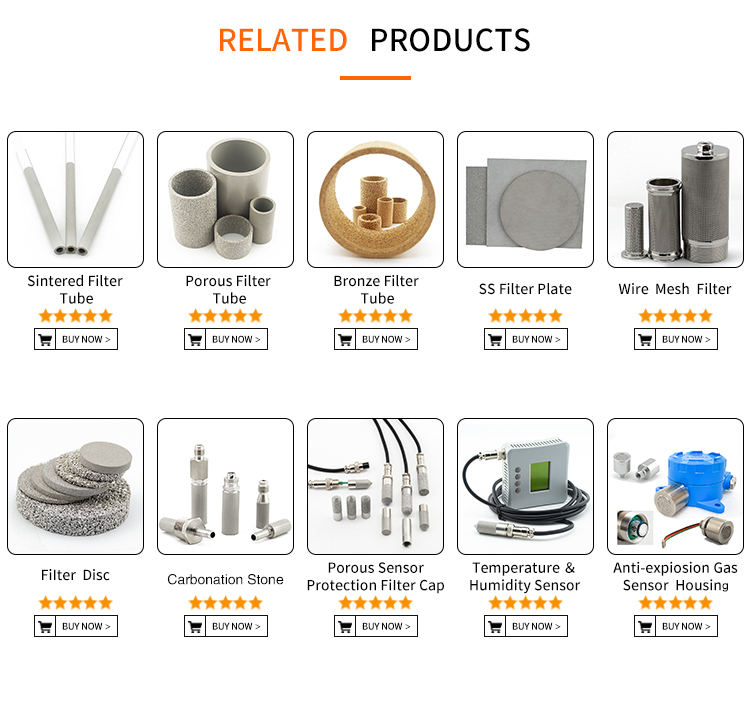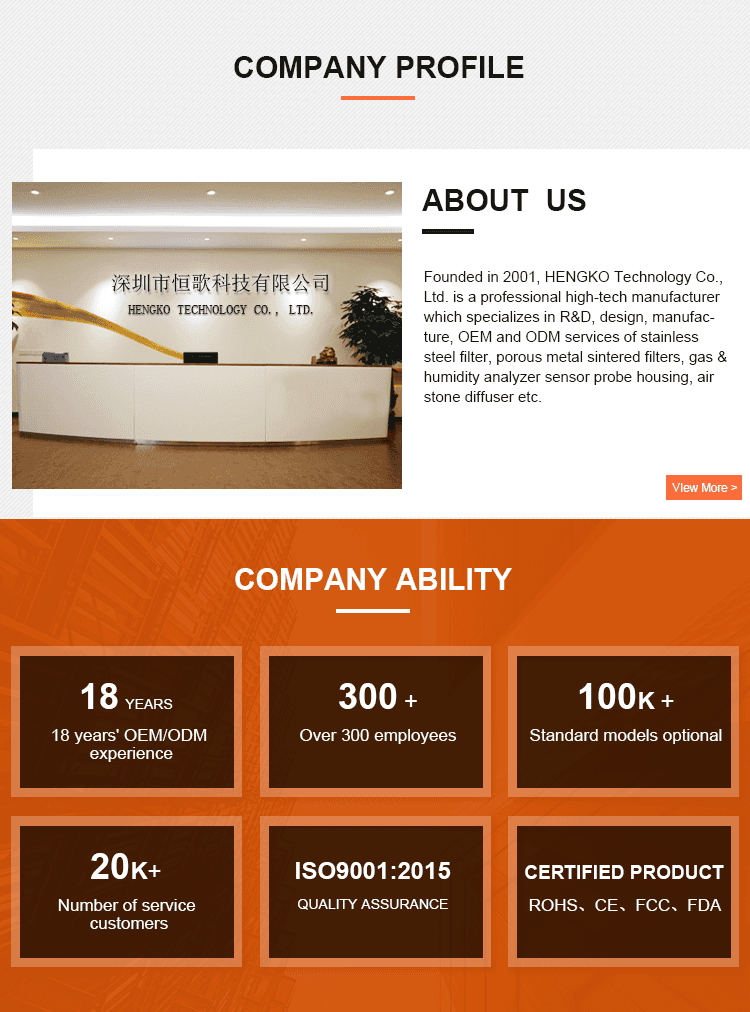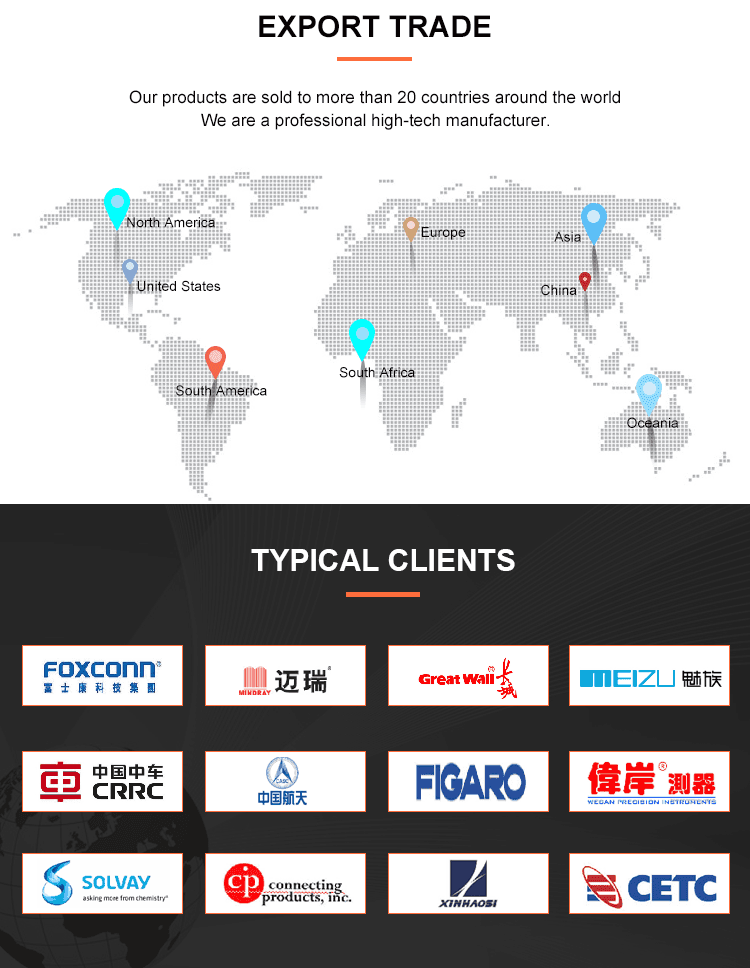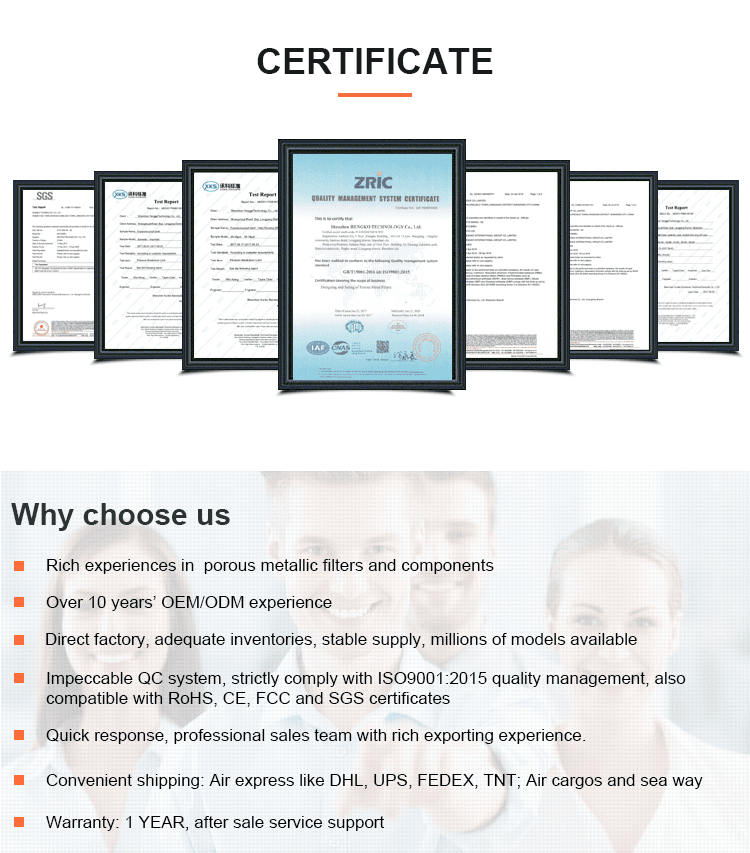 Q1. Why porous metal?
– Filtration systems using sintered metal media for gaseous, solid and liquid separation have proven to be an effective and 
efficient alternative to other separation methods that can be vulnerable to pressure peaks, high temperatures and/or corrosive 
environments. Sintered metal is highly efficient in removing particulates, delivers a reliable performance, is easy to clean and has
 a long life in comparison with leaf filters, filter bags and plate and frame filters.
Q2. What kind of structures can you make?
– We make various types like disc, tube, cup, cartridge, plate, etc.
Q3. Do you provide customized services?
– Yes, of course.
Q4. If samples available?
–  Sure, no problem.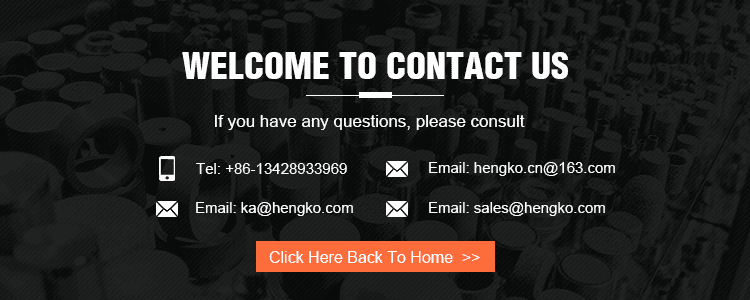 ---
Previous:
Custom microporous easy clean powered sintered porous metal brass bronze stainless steel filter disc used for particulates removal
Next:
China manufacturer high efficiency sintered powder porous stainless steel metal plate filter used for micron-sized filtration application
---