Multipurpose metal powder sintered porous stainless steel space alien structure sinter filter elements
Product Detail
Product Tags
sintered porous powder metal stainless steel 316 30-90 microns filter element – space alien structure sinter filter
HENGKO manufactures filter elements in a broad range of materials, sizes, and fittings so they can be easily specified with the characteristics and configurations customers require. We can incorporate custom features or create completely original  filter element designs for specialized needs. Our filter elements also come a variety of different alloys, each with their own special benefits and application purposes.
Sintered porous metal is manufactured by compressing powder metal into a variety of shapes, and sinter bonding the porous metal to form a permanent inert structure. Porous metal can be fabricated into many different configurations and sizes to meet application requirements. For years sintered porous metal media has been designed into medical, food and beverage, aerospace, flame arrestors, welding, university level research, and many more. Metal filters are often more superior in comparison to other filters and can be produced at a relatively low cost.
Sintered porous metal components have excellent strength and rigidity and chemical compatibility to endure most standard cleaning environments such as exposure to acids, caustics, chlorine, steam and high-pressure washdowns.
Want more information or would like to receive a quote?
Click the Online Service at the top right to contact our salespeople.  
E-mail:
                                     ka@hengko.com              sales@hengko.com              f@hengko.com              h@hengko.com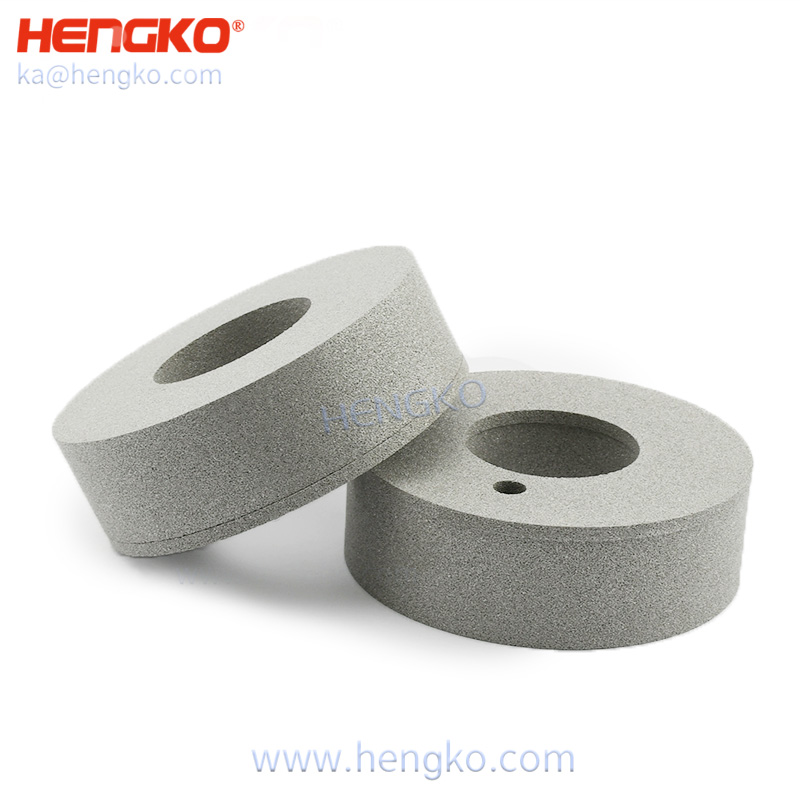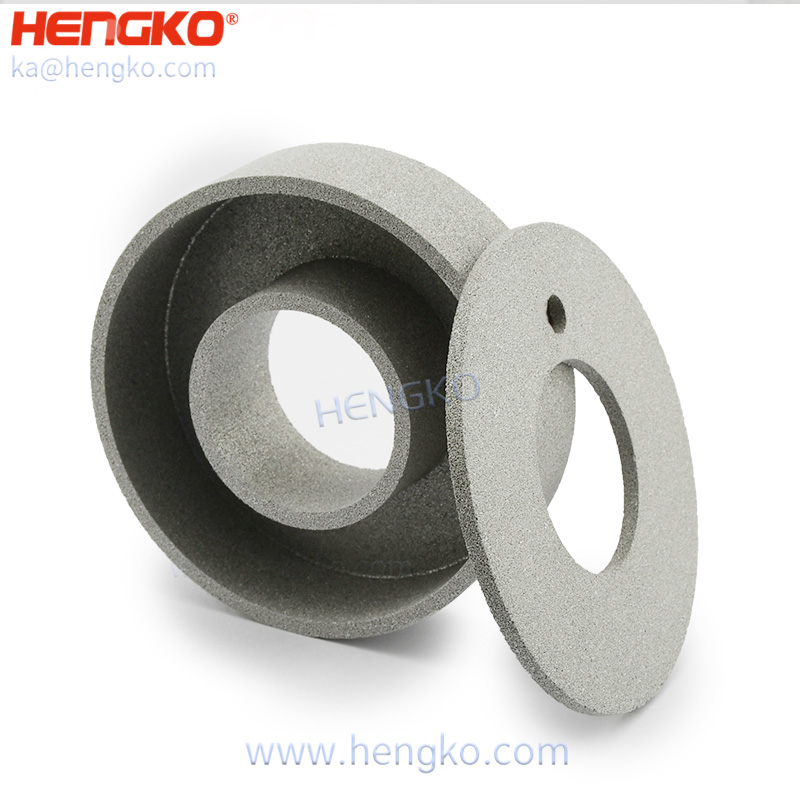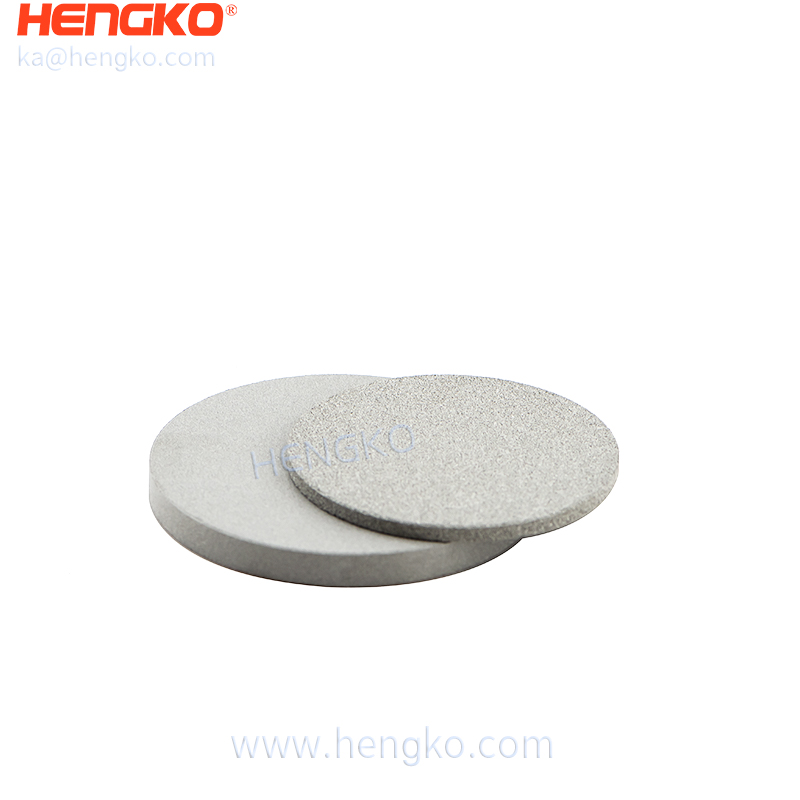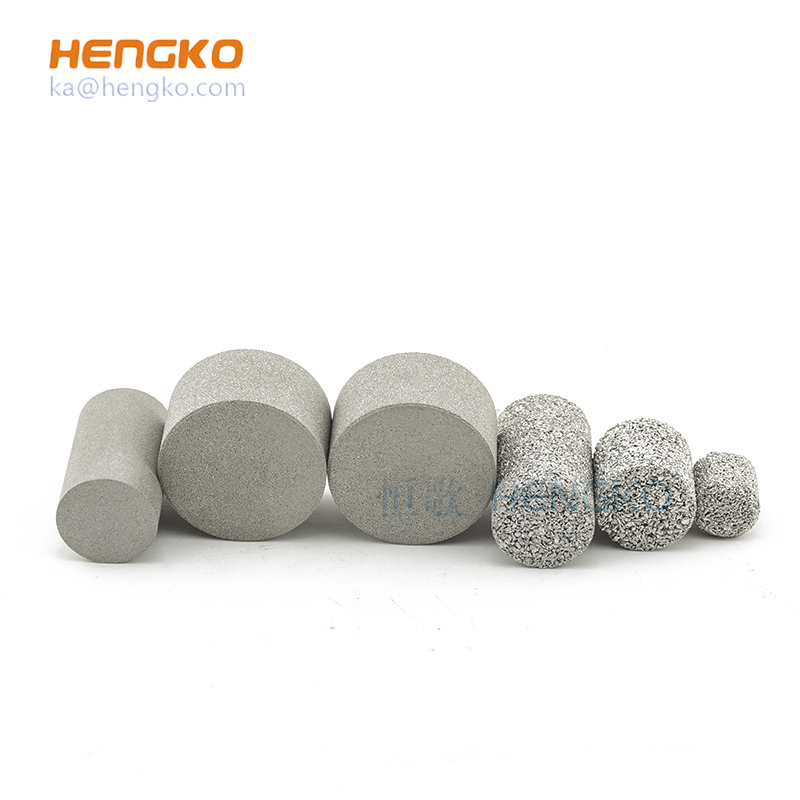 1.large porosity,excellent breathability, fast flow rate for gas and liquid, and it is far superior to other peer products with the optimization of special process in HENGKO.
2.Structural stable,Solid molecular tightly bound no migration,virtually inseparable, even under the harshest conditions.
3.High temperature resistance and heat shock tolerance, stainless steel filters can even work normally at 600 degree;endure high temperatures ,special alloy steel filters can tolerate temperature at 900℃.   
4.With special multi-dimensional honeycomb nest capillary structure,the filters possess an excellent function of separation and noise reduction;     
5. More than 100 thousands of standard types and models available.
6. Size and structure can be customized as required.
7. Easy for back flushing cleaning restoring to original efficiency, multiple cleaning methods for choice, long service life.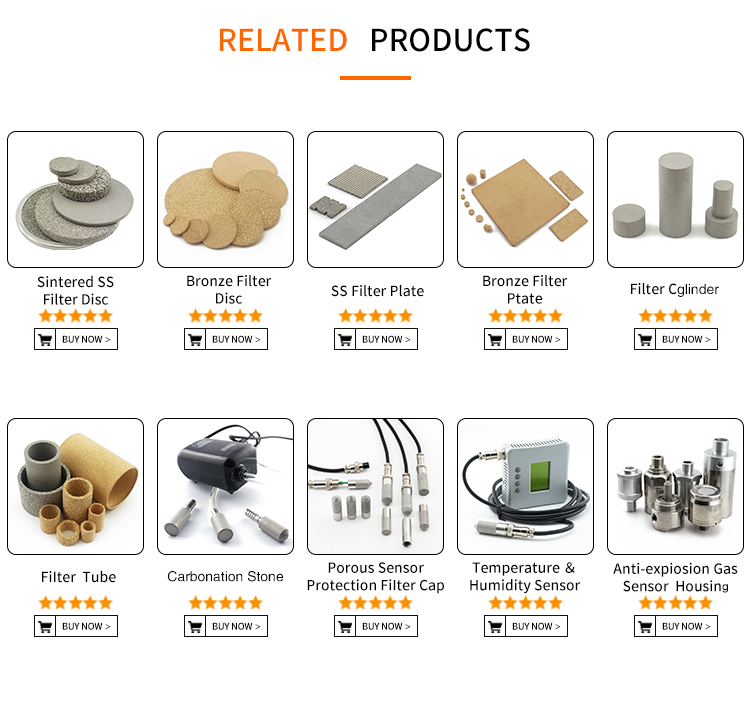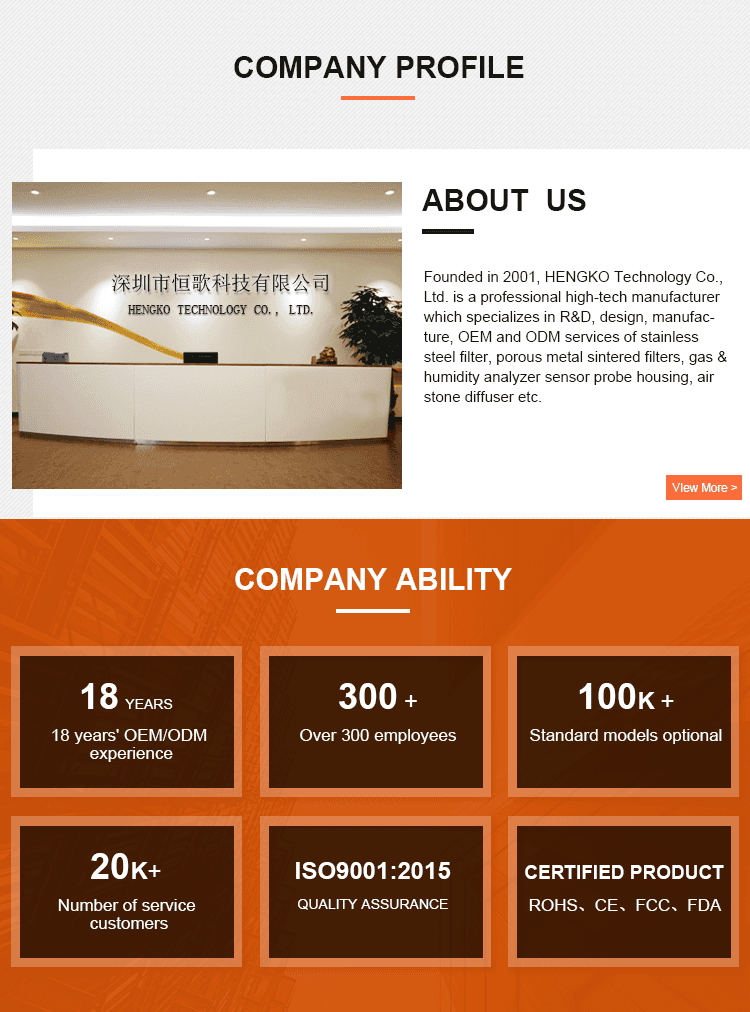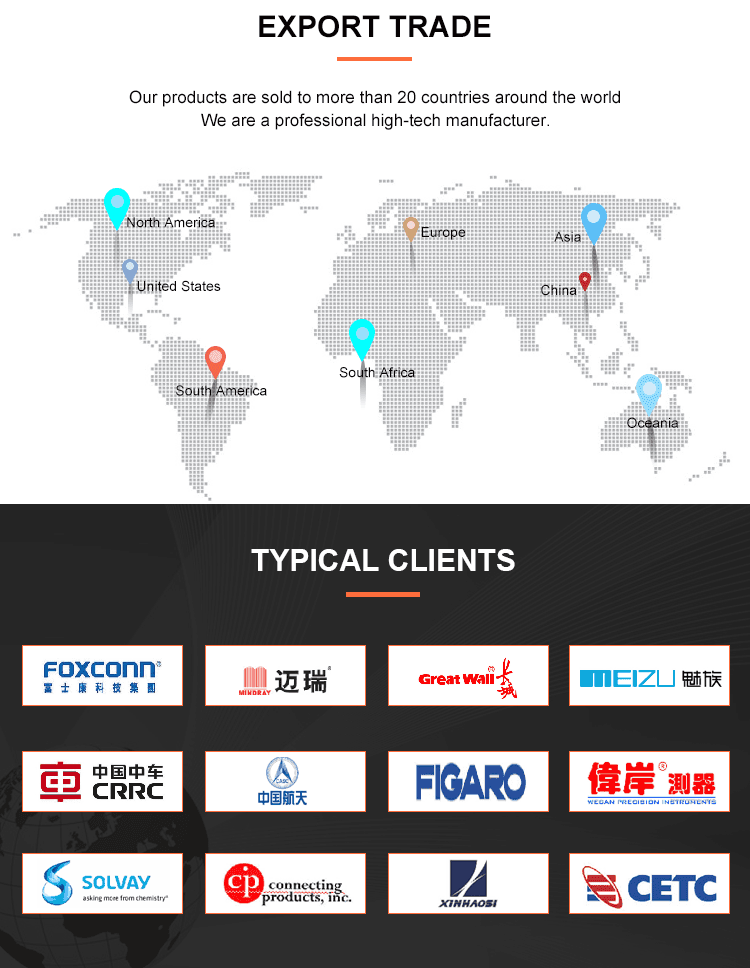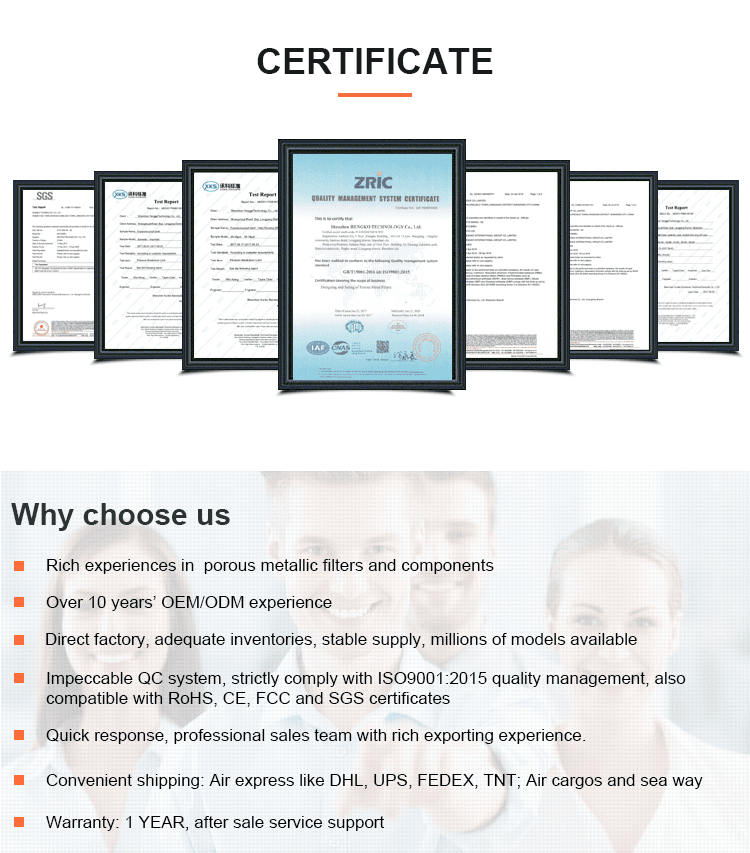 Q1. Why porous metal?
– Filtration systems using sintered metal media for gaseous, solid and liquid separation have proven to be an effective and 
efficient alternative to other separation methods that can be vulnerable to pressure peaks, high temperatures and/or corrosive 
environments. Sintered metal is highly efficient in removing particulates, delivers a reliable performance, is easy to clean and has
 a long life in comparison with leaf filters, filter bags and plate and frame filters.
Q2. What kind of structures can you make?
– We make various types like disc, tube, cup, cartridge, plate, etc.
Q3. Do you provide customized services?
– Yes, of course.
Q4. If samples available?
–  Sure, no problem.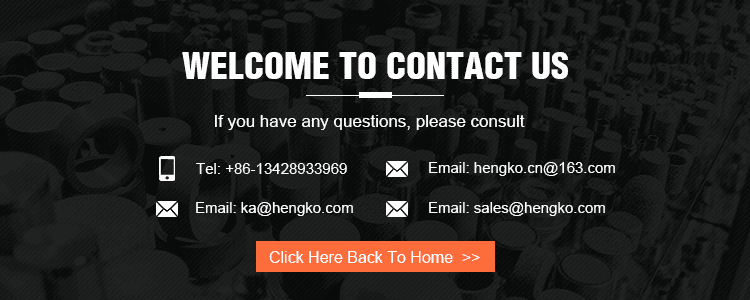 ---
Previous:
OEM Manufacturer Micro Porosity - HENGKO Medical invasive ventilator oxygen gas choke & inspiratory mixing chamber filter used for Breathing System – HENGKO
Next:
HENGKO 4-20 mA intrinsically safe inexplosion proof dew-point transmitter for measure dew point or moisture content
---