highly-engineered custom sintered porous metal flame arrestor assemblies for production processes and gas lines using combustible gases
Product Detail
Product Tags
highly-engineered custom sintered porous metal flame arrestor assemblies for production processes and gas lines using combustible gases
sintered powder metal filters are ideal for applications involved in various industries including medical, food and beverage, aerospace, flame arrestors, welding, university level research, and many more. Metal filters are often more superior in comparison to other filters and can be produced at a relatively low cost.
Using both sintered porous metal materials, HENGKO's flow control units are suitable for air, gas and liquid applications. Many specialised applications have been developed to take advantage of the unique characteristics of porous materials. Applications such as filtration, flow control, flame arrestors and self-lubricating bearings, etc.
Want more information or would like to receive a quote?
Click the Online Service at the top right to contact our salespeople.  
E-mail:
                                     ka@hengko.com              sales@hengko.com              f@hengko.com              h@hengko.com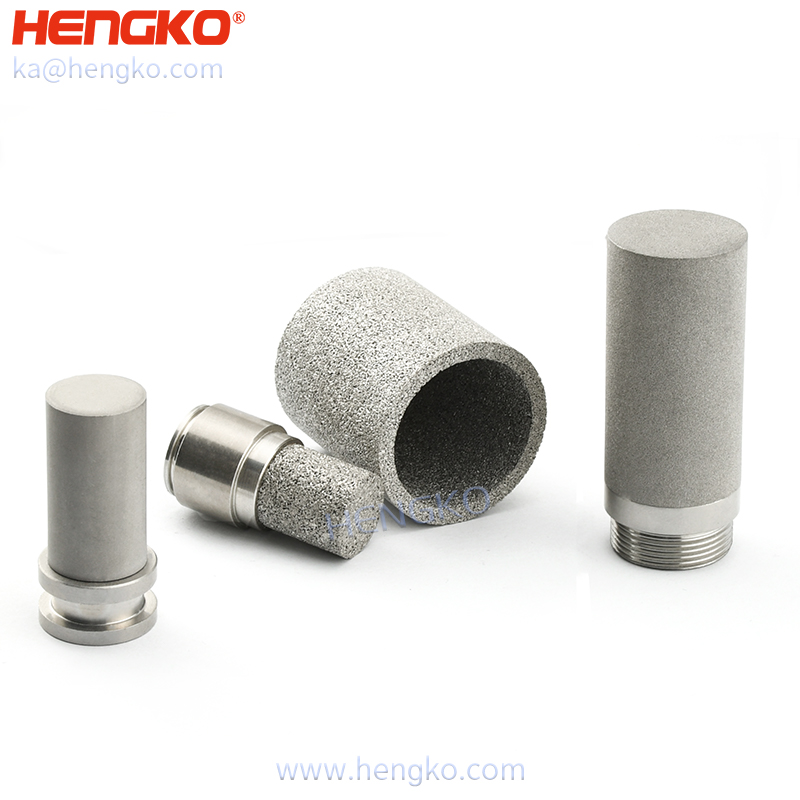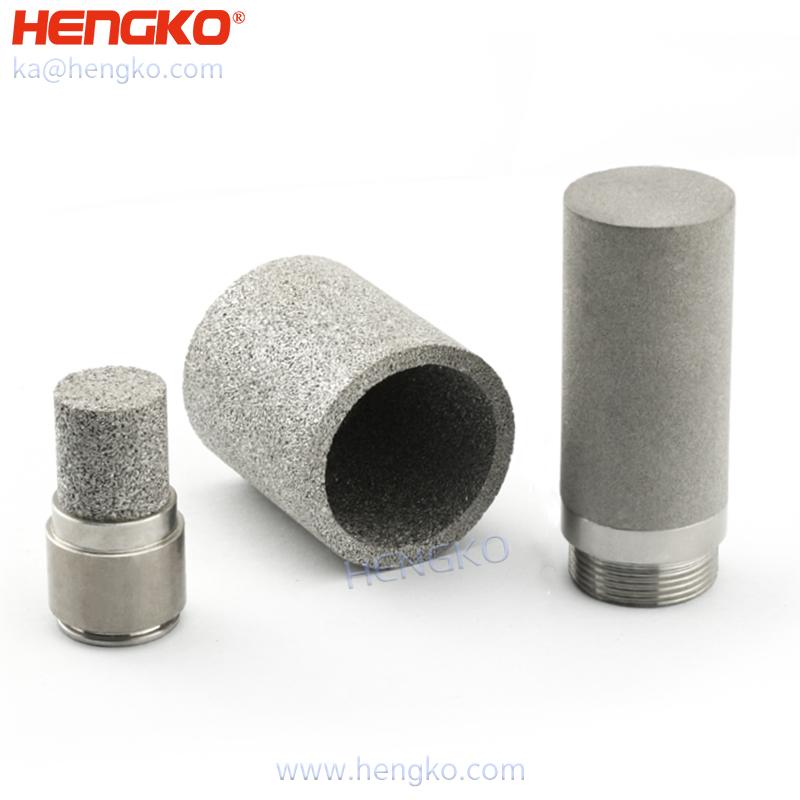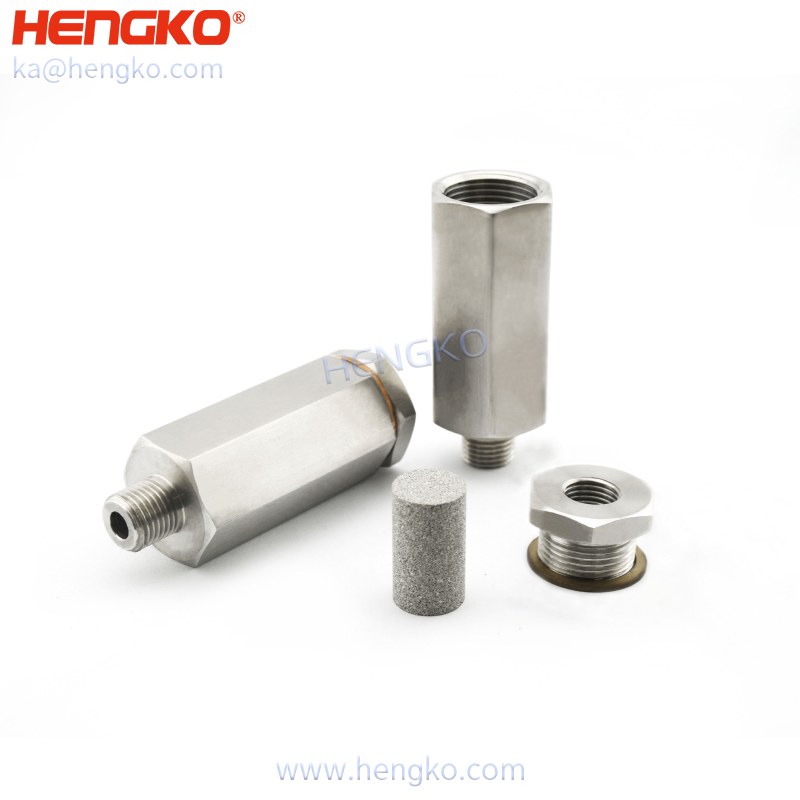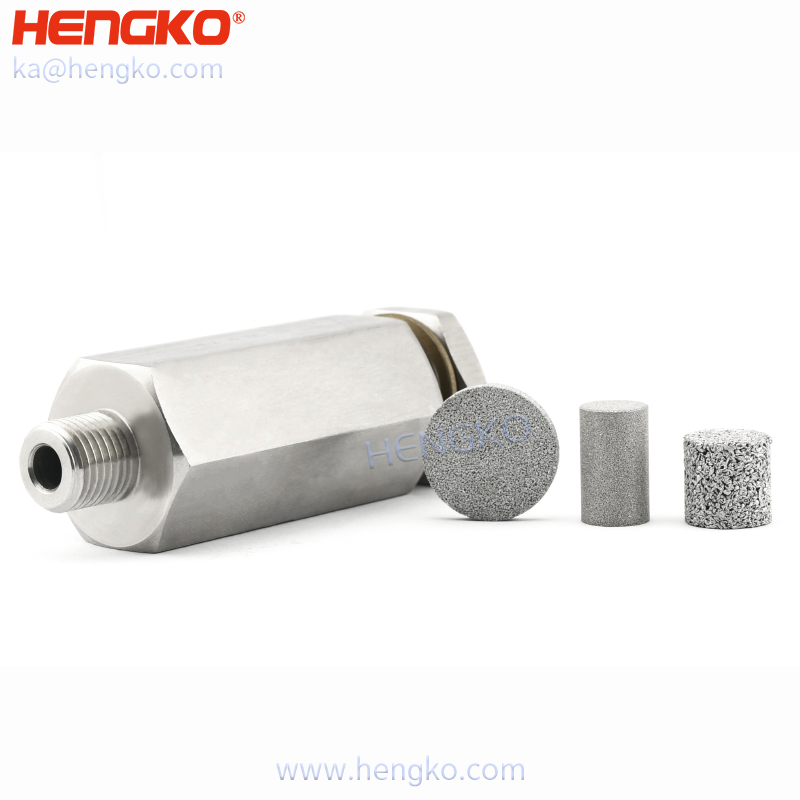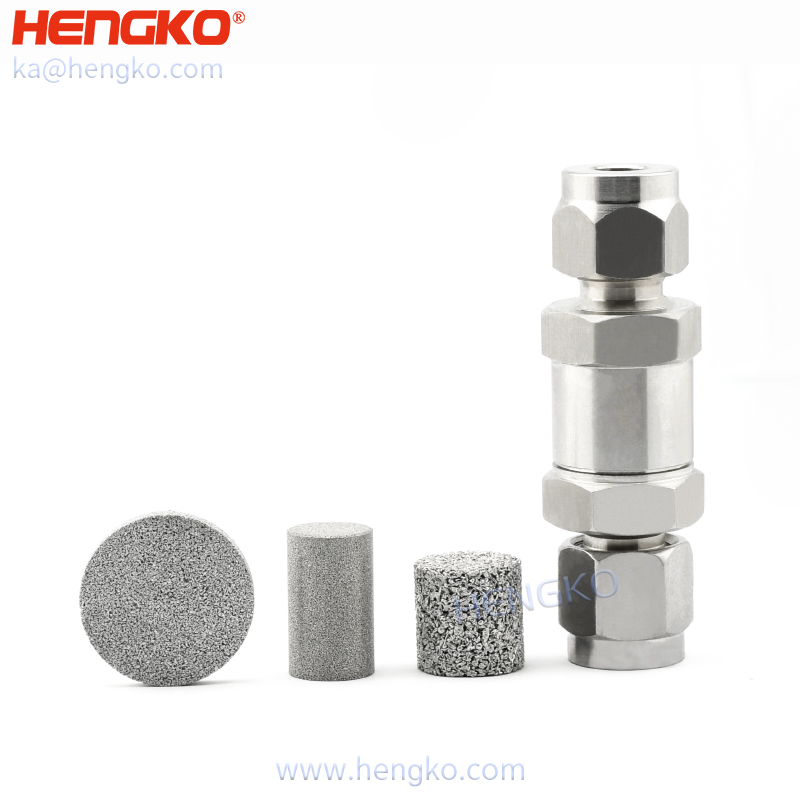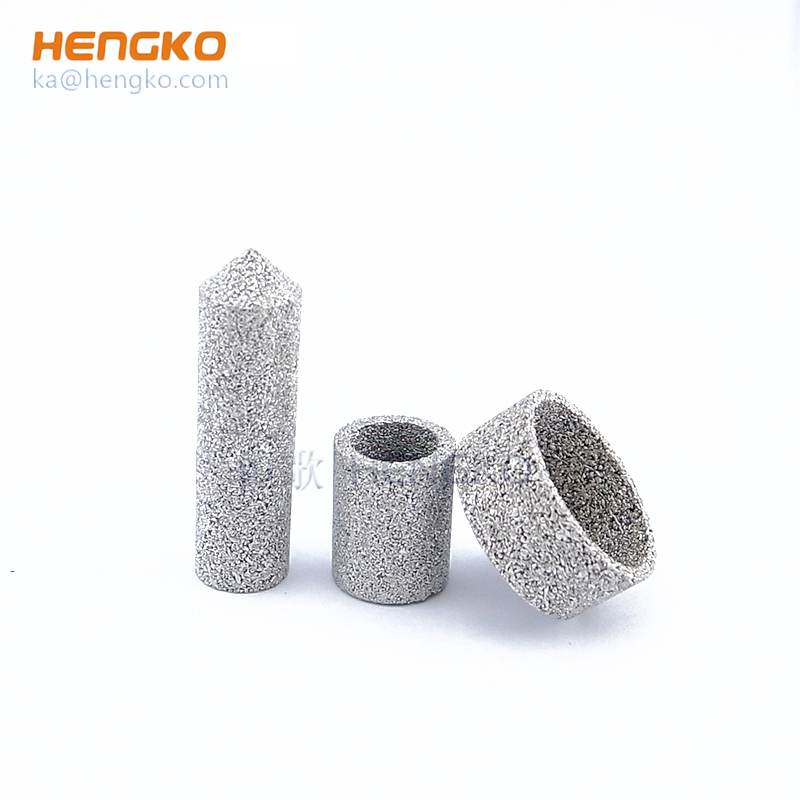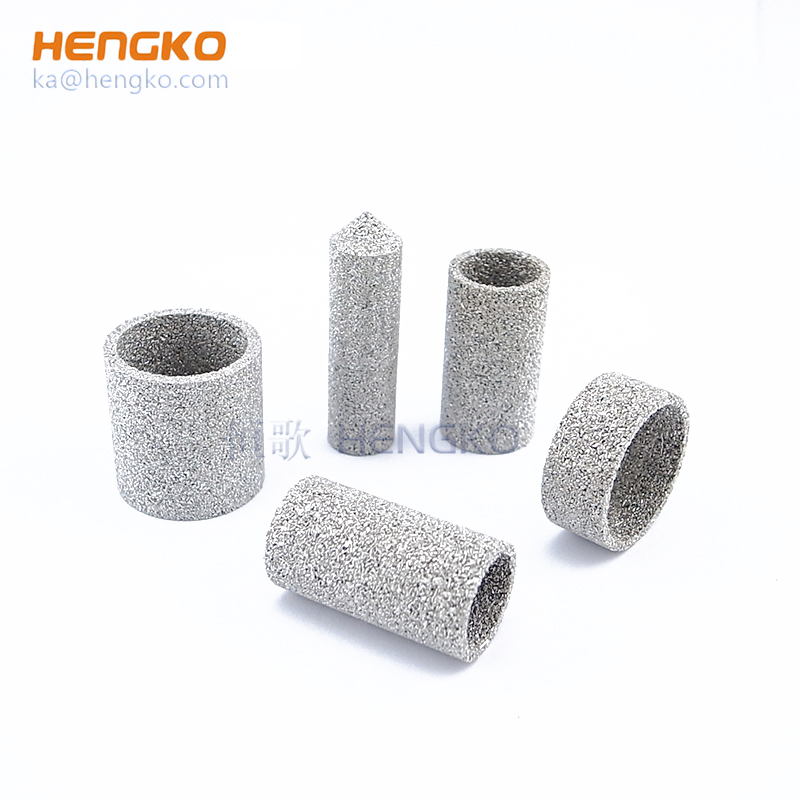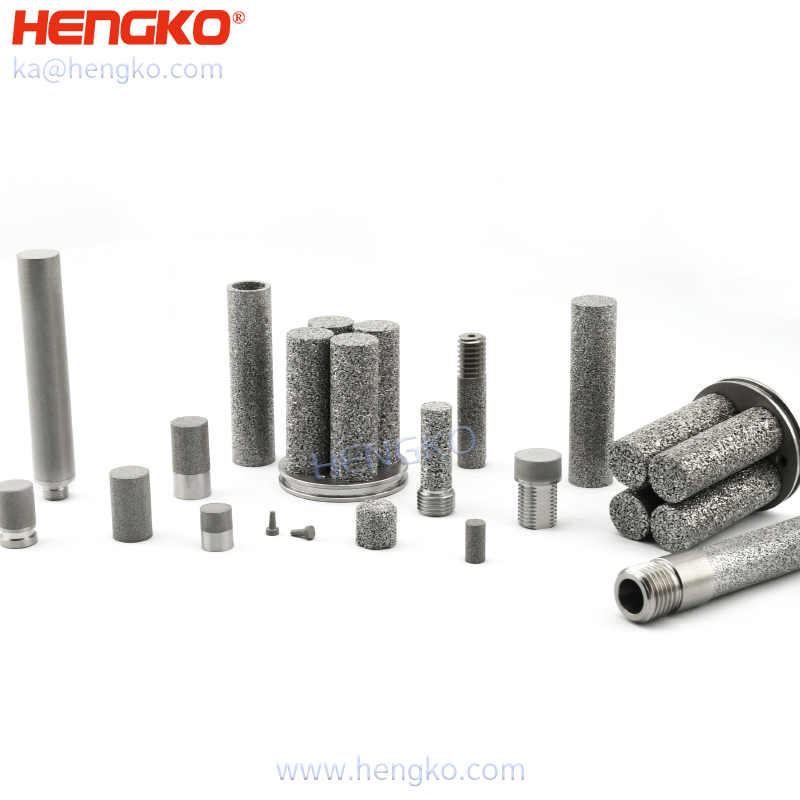 1.Accurate uniform pore sizes,evenly distributed filtration pores,range from 0.1um to 300 microns.
2.Good filtration dustproof effect, high filtration efficiency; the pore size, flow rate, and many other features can be can accurately custom .
3.High supporting load capacity, no need to use other auxiliary supports, can be directly used as structural elements.
4.High fatigue strength,high load shock stress resistance, high pressure resistance, well suited for high differential pressures and flow rates,the leading position in high pressure flow medium (40 MPa) sintered porous metal elements.
5. Corrosion resistance, antirust.
6. More than 100 thousands of standard types and models available.
7. Size and structure can be customized as required.
9. Disc filter type, the maximum diameter of sinntered mesh is 1000 mm, other materials maximum diameter 450 mm× thickness 100 mm.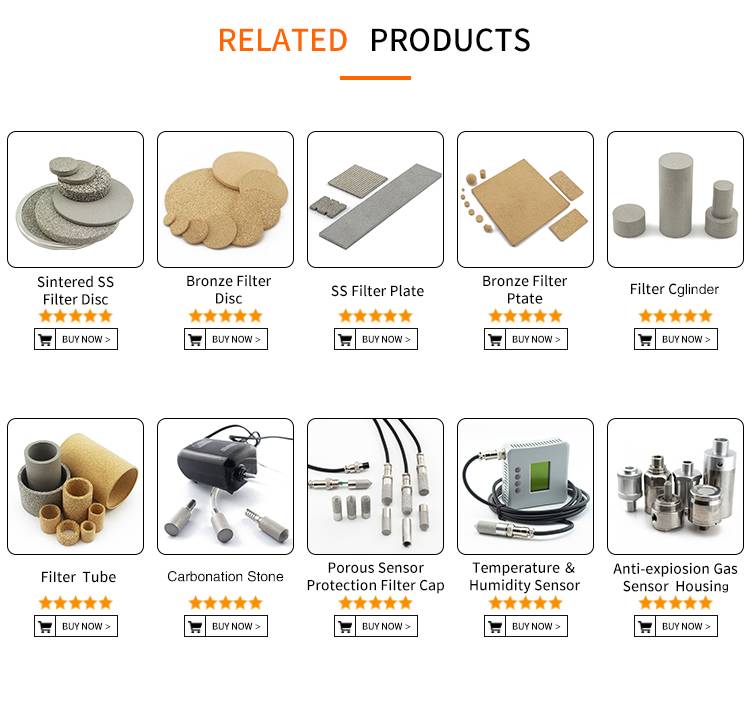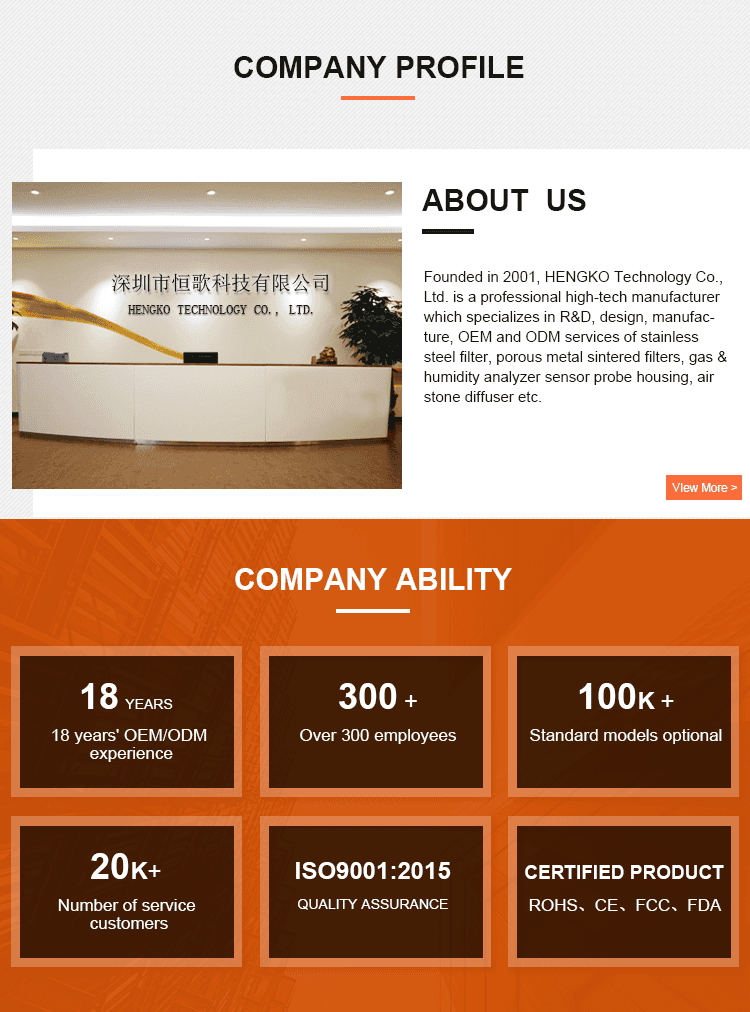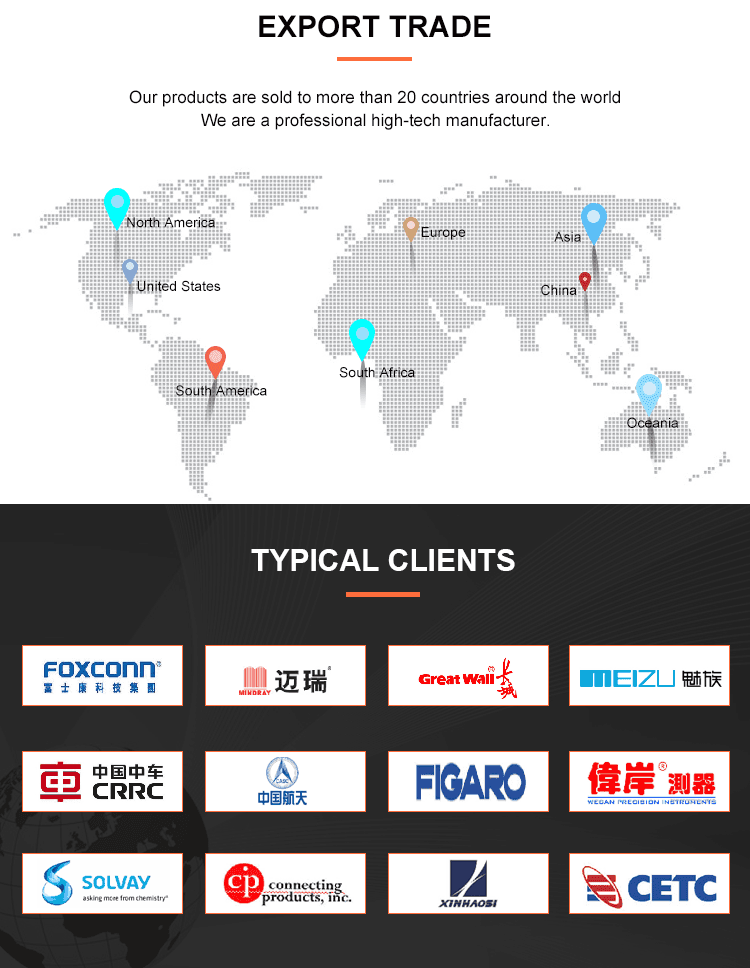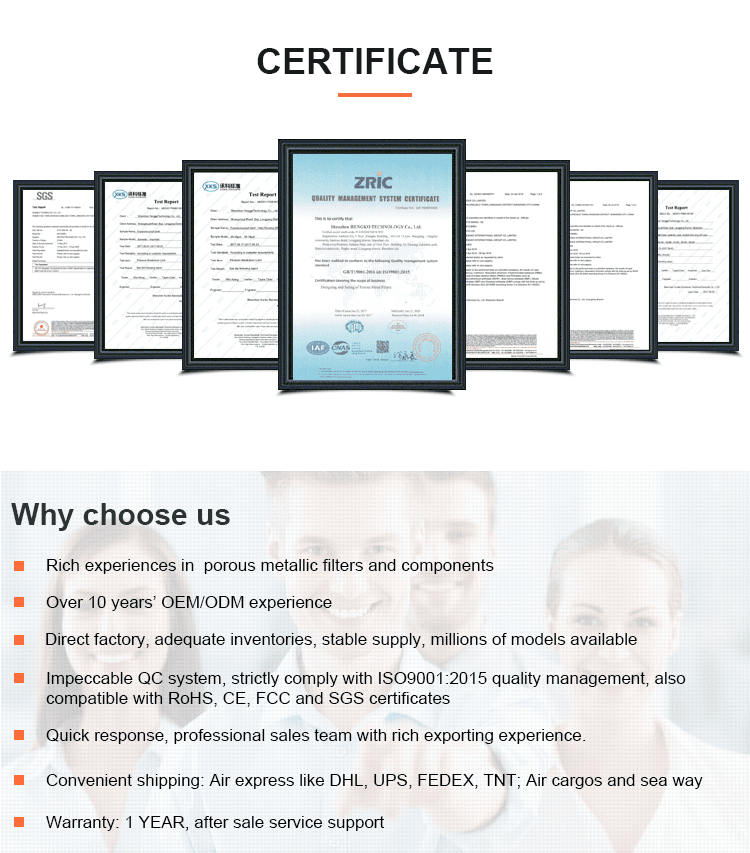 Q1. Why porous metal?
– Filtration systems using sintered metal media for gaseous, solid and liquid separation have proven to be an effective and 
efficient alternative to other separation methods that can be vulnerable to pressure peaks, high temperatures and/or corrosive 
environments. Sintered metal is highly efficient in removing particulates, delivers a reliable performance, is easy to clean and has
 a long life in comparison with leaf filters, filter bags and plate and frame filters.
Q2. What kind of structures can you make?
– We make various types like disc, tube, cup, cartridge, plate, etc.
Q3. Do you provide customized services?
– Yes, of course.
Q4. If samples available?
–  Sure, no problem.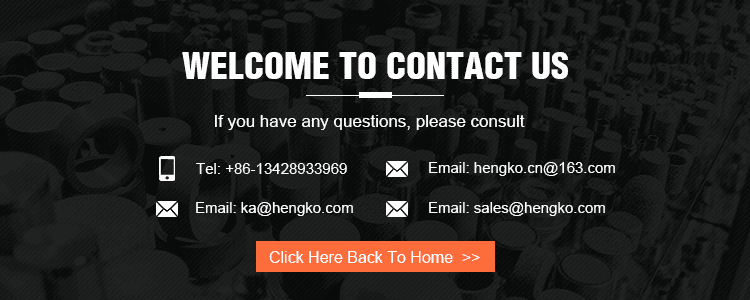 ---
Previous:
Safety stainless steel 316 sintered metal in-line and last chance filters protect critical components
Next:
Corrosion resistant sintered porous metal stainless steel high flow regulator end flashback arrestor for Gas distribution panels
---