Hengko high quality electronic detector PCB for portable i2c waterproof temperature and humidity sensor in agriculture
Product Detail
Product Tags
Hengko high quality electronic detector PCB for portable i2c waterproof temperature and humidity sensor in agriculture 
HENGKO temperature and humidity module adopts high precision SHT series sensor euipped with a sintered metal filter shell for large air permeability, fast gas humidity flow and exchange rate. The shell is waterproof and will keep water from seeping into the body of the sensor and damaging it, but allows air to pass through so that it can measure the humidity (moisture) of the environment. It has been widely used in HVAC, consumer goods, weather stations, test & measurement, automation, medical, humidifiers, especially perform well in an extreme environment like acid, alkali, corrosion, high temperature and pressure.
Theory: current and inductance
Temperature range: -20~+100 ℃ -40~+125 ℃
Humidity range: (0~100)% RH
Features: Excellent long-term stability,
Probe housing: sintered stainless steel material, can be customized
Want more information or would like to receive a quote?
Click the Online Service button at the top right to contact our salespeople.
E-mail:
                                     ka@hengko.com              sales@hengko.com              f@hengko.com              h@hengko.com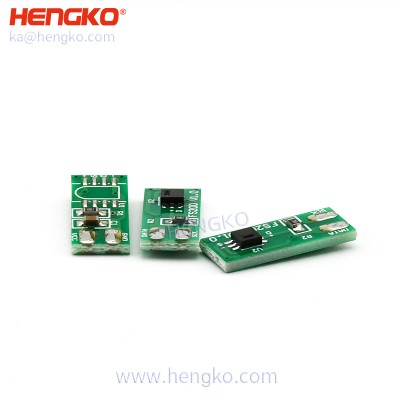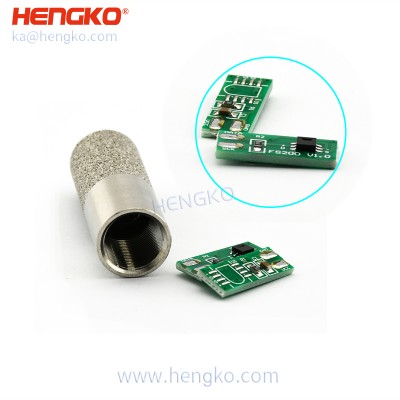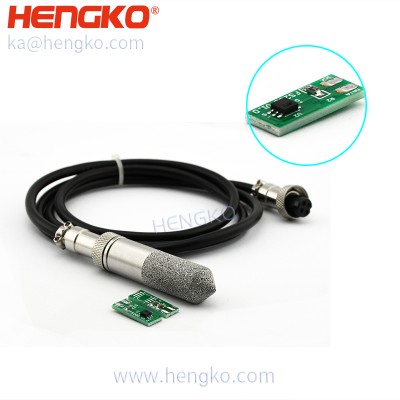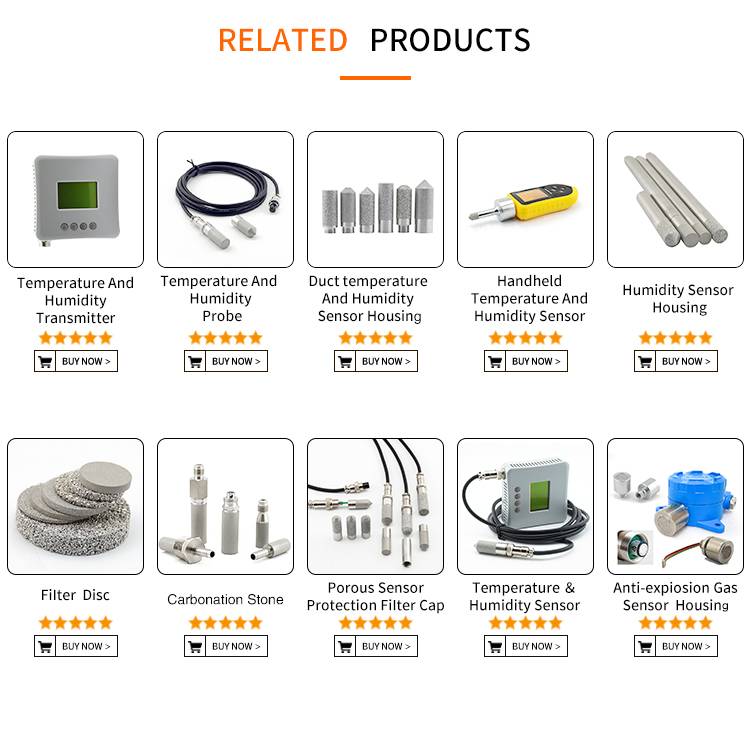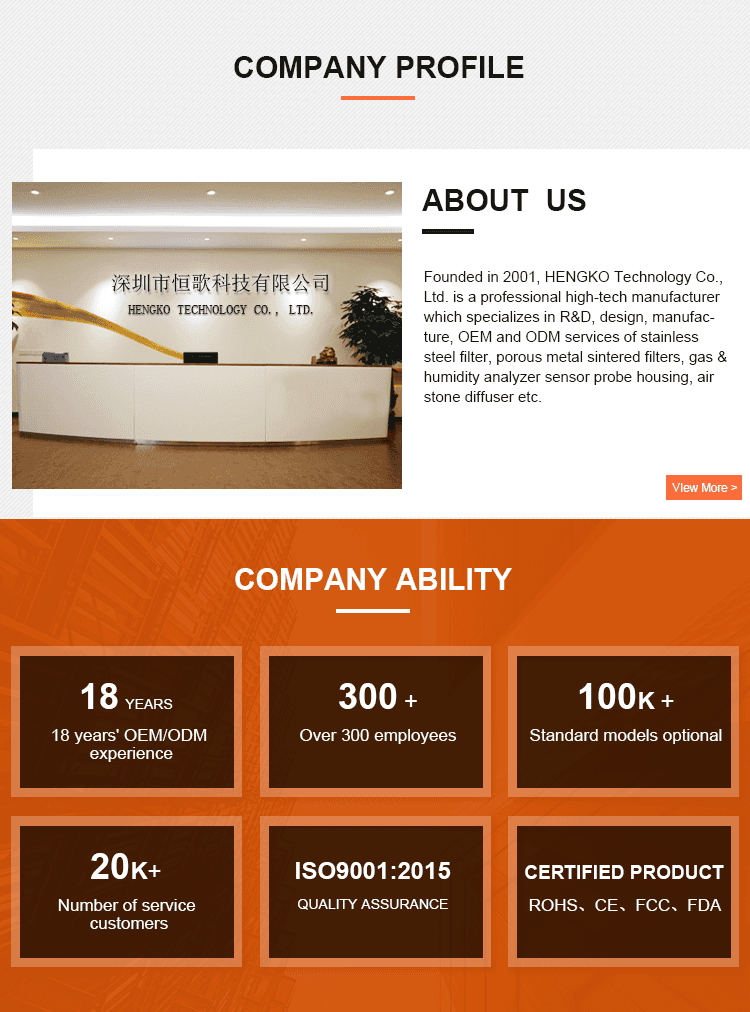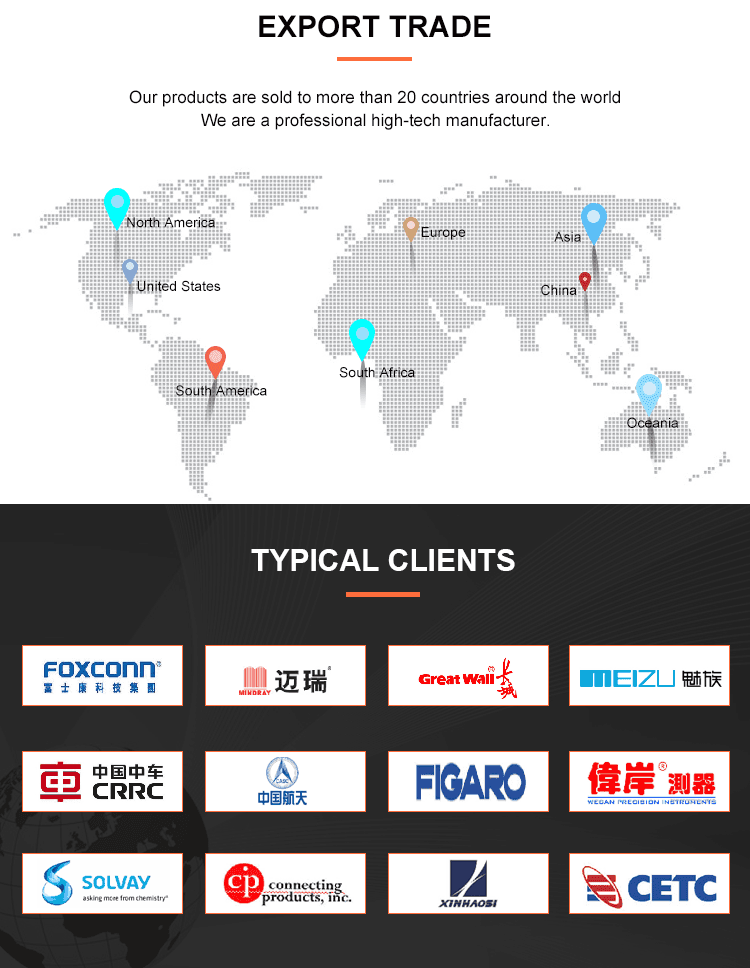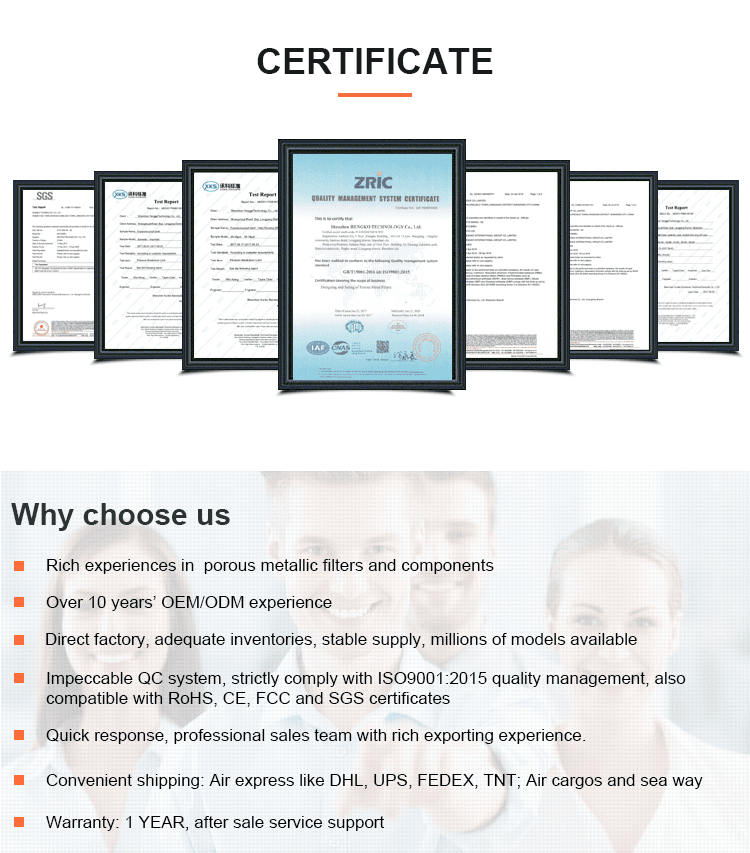 Q1. What's the output?
–RS485, 4-20mA, wireless, etc.
Q2. Is transimitter available?
–Yes.
Q3. Can cable length and sensor type be customized?
– Of course, standard cable length is one meter, sensor types can be SHT1x series, SHT2x series, and SHT3x series.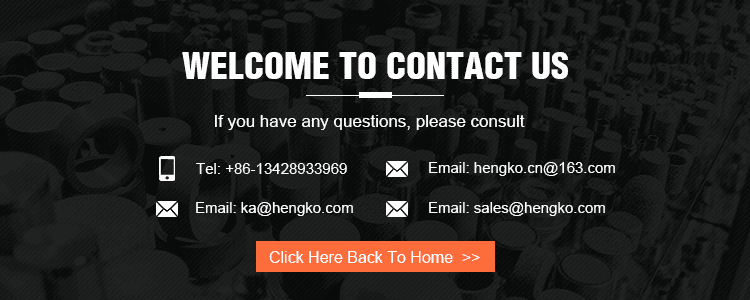 ---
---
Previous:
Hengko SHT series PCB assembly fabrication for waterproof handheld temperature and relative humidity probe
Next:
RS485 high sensitivity sht series i2c wireless temperature and humidity sensor dew point probe module
---